Selling a used dirt bike isn't easy. From advertising your bike to making sure your bike is safe from brazen thieves, many efforts and risks are involved.
If you're looking to sell your dirt bike, you've come to the right place. We highlight four tips that will ensure the smooth selling of your bike, also you can check this website.
Starting out: The Most Effective Options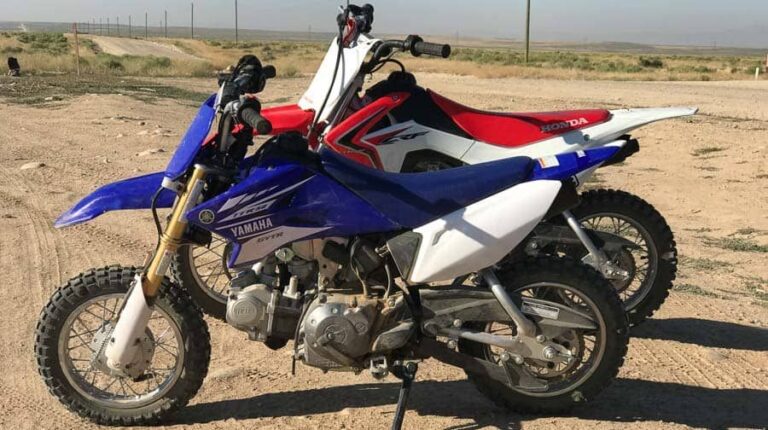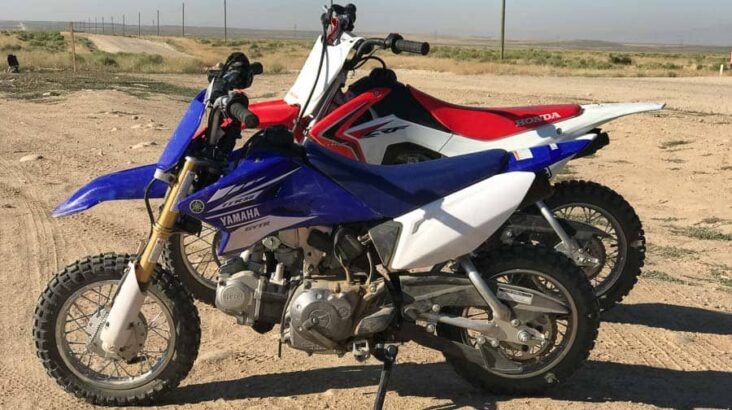 The race track is your best bet. You'll meet many people looking to save money while buying a "new" bike for their kid or themselves. Many Tracks have a bulletin board where sellers post flyers of bikes for sale. Make this your first stop. Design eye-catching flyers using photos, specs, and contact information.
Local dirt bike riding clubs can be your next option. If you're a member of one, chances are you'll find someone from your club. Talk to other members and see if anyone is looking for a well maintained used dirt bike.
Local online dirt bike forums can be the third option. Discussions on forums are extensive, and advertising your bike is easy. There can be chances you might have met many of them on the tracks. This can really help in getting a good price for your bike.
Irrespective of where you list your bike for sale, including general information in the description is important. A detailed description will also include information about the brands of individual parts.
This can be a deal-breaker as some buyers are particular about brands and won't think twice before purchasing if your bike has good parts.
The general information must include:
Model year
Brand
Model
Engine Size
Engine Type
More on this later in this article.
Click Decent Images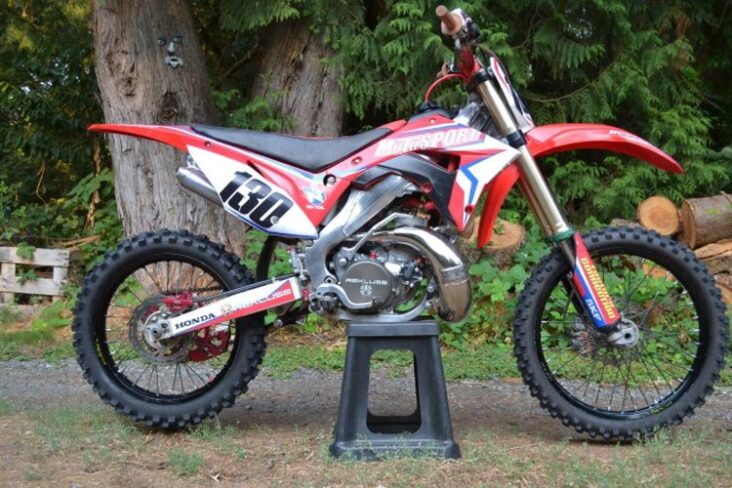 Having decent images of your bike in the flyers or advert goes a long way. Images can have a significant impact in sales. If your dirt bike is in good condition, but you've clicked shabby images, it isn't going to help you.
Moreover, you can't be present physically in your classified ads, so the photos will do the job for you. Ensure that the bike is thoroughly washed and all the parts are clearly visible, including its paint.
Check The Photo Backgrounds
We just couldn't skip this one from the article, owing to its importance and how well it is ignored by sellers. They would casually click the photo in front of their house or a street with the signboards.
This gives away your address details to the thieves on the lookout for sellers like you. Once they know your address and that your bike is for sale, they might plan to rob it (we aren't even joking, this happens a lot in Australia).
Write An In-depth Description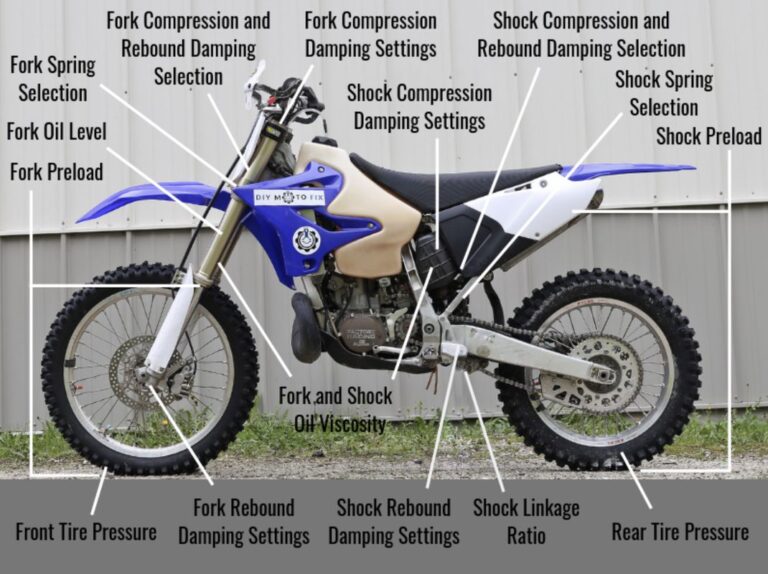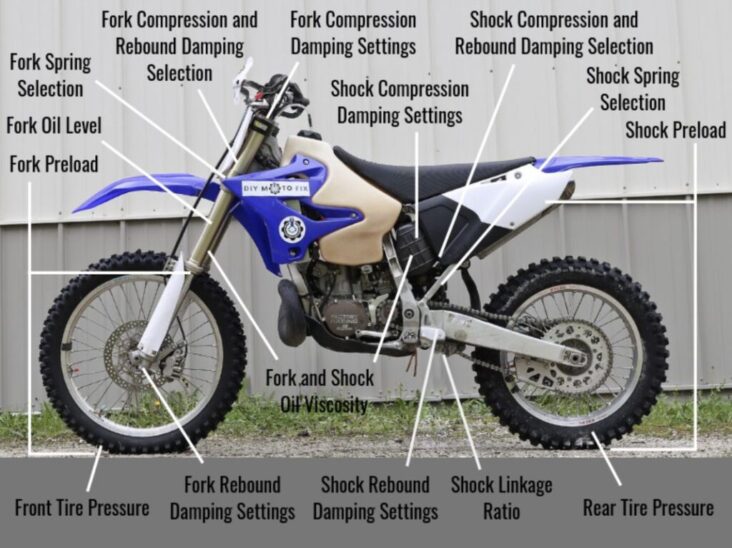 Buyers expect useful information to be put up on the bike's description. They would close the ad instantly if they see the model number and number of hours mentioned. Understand that the image and description of your bike is your best bet for selling it online.
Write a descriptive piece that includes information about your engine's current performance, the condition of shockers, its service history, and any damages in the recent past. You can also include maintenance information that a buyer can expect. Including all this in your description, entices the buyers and increases the possibility of them calling you up.
The Paperwork
Once you've finalised a buyer and agreed on the price, you'll need to fill out paperwork. This is a tricky step. The dirt bike's registration varies from state to state.
The dealer must have told you about the state's requirements when you were purchasing your dirt bike. Moreover, just like owning a car, you'd also have a title for your bike.
Check with your RTO to see if your state needs dirt bikes to be registered. If so, you'll need to hand over the title to the buyer and declare a bill of sale. Also, check if the RTO can also issue any extra paperwork to finalize the sale of your dirt bike.
It's important to complete all the necessary paperwork. In the unfortunate case of the new owner getting injured, you won't be liable. Technically, an incomplete transfer of ownership can land you in trouble even after selling the bike.
Price the Bike Right
Products with reasonable pricing sell faster, and dirt bikes are no exception. Spend your time and note the prices of similar bikes on job adverts. This will help you to price your bike right. A combination of good marketing and justified pricing can help the sale entice interest, save time, and get your bike sold smoothly.
Pick The Location Wisely
For paperwork and handing over the bike, ensure that you choose a safe location. A service station or a shopping center car park – choose a pick setting. Refrain from revealing your address. If the sale doesn't happen, you don't have to bother about possibly getting broken into that night.
Numerous motocrosses and off-road bike thefts in Australia happen via riders selling their bikes. If, for some reason, the meeting fails to happen in the public eye, arrange it at your workplace after taking permission from the management.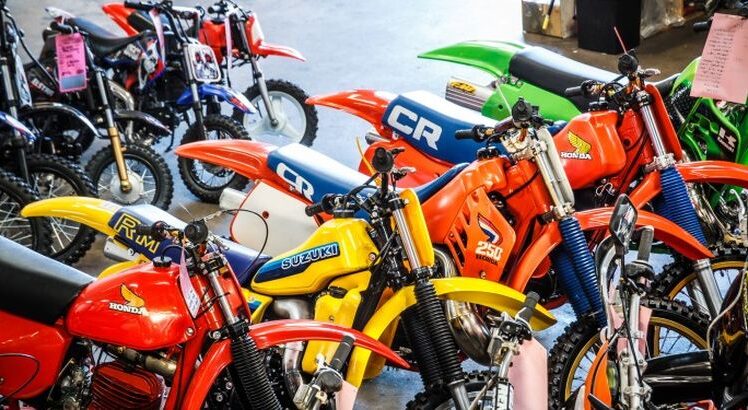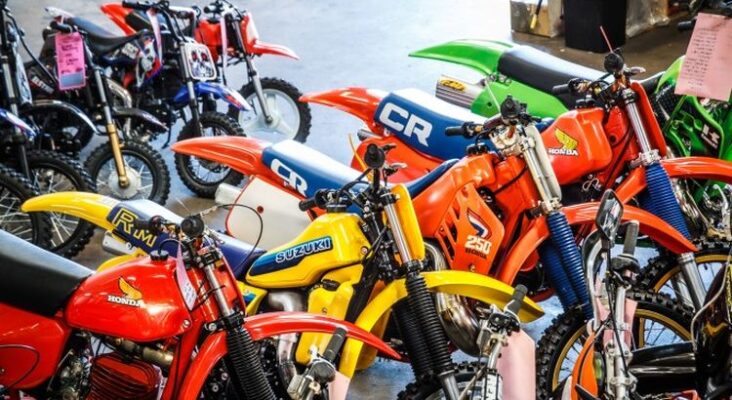 Trust your intuition
It's tempting to take on every lead to get rid of the bike as quickly as possible. However, not every lead is legit. If something doesn't feel right about the buyer or they ask suspicious questions, it's advisable to back off from the process.
Vigilance and patience combined with trusting your gut instinct while selling your dirt bike can go a long way.
Final Words
Try to make the flyers descriptive by including photos from different angles, wear & tear details, and information about the bike parts. You can also suggest the buyer to purchase the important safety gear like helmets from MXStore if they don't have it already. These tips have been shared by bikers who have successfully sold their bikes. We hope these will help you as well. Apart from these tips, if you are really attached to your bike (which we guess you are) and sad to see it go, you might want to invest in a cosy pillow to soak up your tears!