We prepare a special article for car enthusiasts with top-rated luxury cars. With quality features, performances, and finishes, you will find cars that various brands offer.
Luxury defines the exception where you can enjoy all advantages that the car offers without sacrificing some aspect. The luxury car should not just look pretty and glamorous, it needs to provide comfort, speed, and a strong engine. Keep in mind you will make many memories while driving that vehicle.
Let's find out together some of the luxury cars on demand that will potentially meet your expectations.
Porsche Panamera
Porsche Panamera is a special car that belongs in the category of sports cars, yet provides a large and luxurious interior. This is a perfect option for people who like fast sports cars, but still want to enjoy comfortability while they are driving. Interestingly, many companies are not working on creating similar advantages. For instance, BMW 8 Series Gran Couple, Audi A7, and Mercedes CLS, also provide similar qualities like this car, such as space and speed.
However, Porsche Panamera stands out because of the fun and exciting driving that provides. This is not a large size car, which makes it easy to handle. Many people enjoy driving this car because of the nibbling in bends, so you can play with it while you operate. However, it can be easily driven in sharp corners and bumpy roads.
The main thing that makes this sports car so popular is the eight-speed gearbox. There is no clutch pedal you need to operate with to stop and start driving. Instead, you can smoothly change gear while you are driving because of the quick changes that keep the engine heat.
The most interesting part is the fact that Panamera does not go on diesel. The engine range starts with a 330hp 2.9-liter petrol and gets progressively quicker until you reach the top-of-the-range 4.0 V8 Turbo S, which fires from 0-60mph in 2.9 seconds and tops out at 196mph.
Panamera's unique design makes this car so popular and unique. You will enjoy both the car's luxury exterior and interior.
The Bentley Continental GT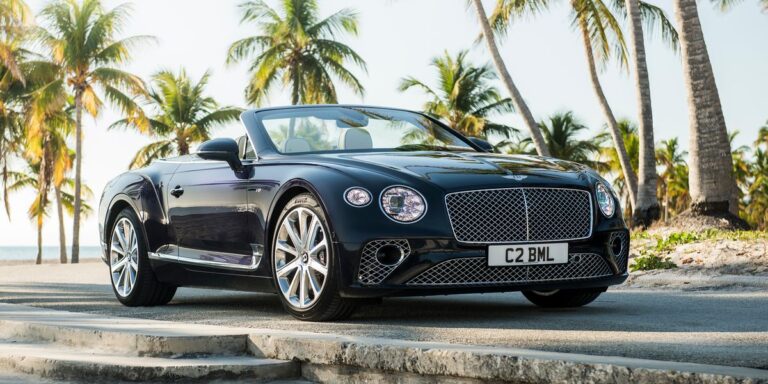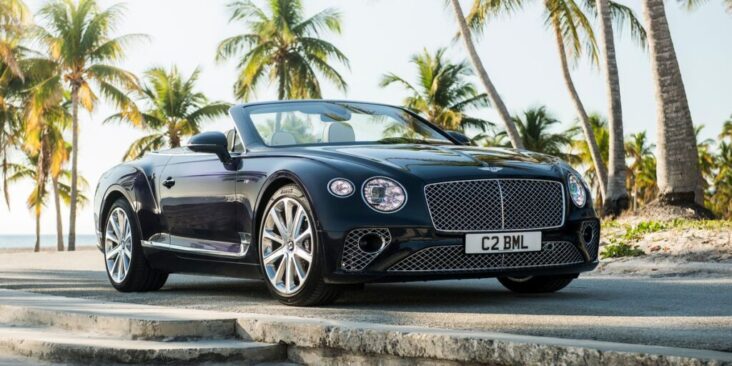 This car is popular as a Roll-Royce because of its luxurious look. However, this one is faster which makes it more fun and thrilling to drive it. This car is very comfortable because it is built to carry more passengers who are traveling. Because of that, the interior of this car seems very relaxing and suitable.
The interior looks so luxurious because of the leather and wood design. Also, there is much more space than brands like Aston Martin or Ferarri offer you. Even if it does not seem like that, it can also welcome a big number of suitcases which makes this car great for traveling.
When we are talking about speed, you can get to the point of 60mph just in 3.7seconds. This refers to the strong performance of the 6.0-liter, 635hp W12 engine. This means you can fly on the road and avoid traffic. If you are wondering whether it is nimble in corners, you should know that surprisingly sharp steering and contained body allows this car to be so fast and gentle on the roads.
There are actually two modes – Sport, and regular Comfort Mode. The third option is the most popular and suitable. However, whichever type you choose, you should know that these cars have powerful automatic braking technology which will improve the level of safety. This car also has an eight-speed automatic gearbox and you can park the car easily thanks to the electric aids and cameras.
The BMW 7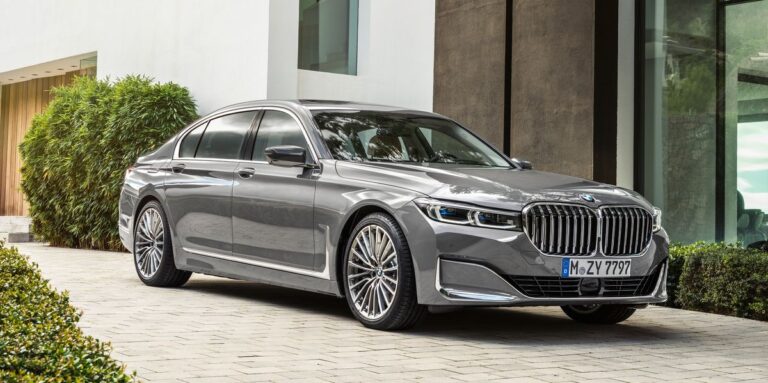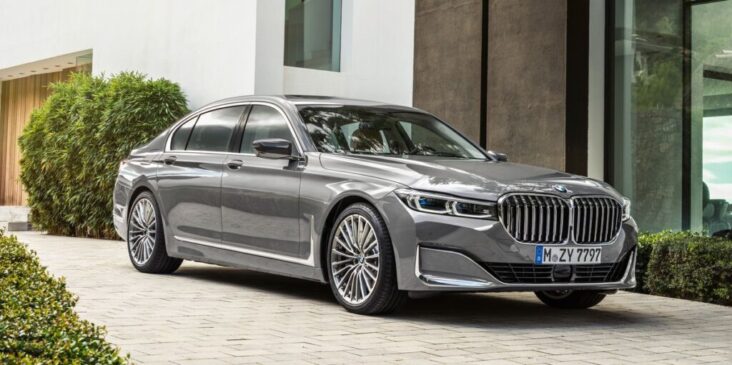 If you are interested in this model, you should know that it provides a high-quality level of performance, comfort, and quietness. Also, it can be very easily operated at sharp corners. This the car that is considered the most luxurious.
The things that BMW 7 series stand out is the 10-inch screen on the dashboard, which you can operate through touch or using your voice with rotary dial and menu shortcut buttons between the seats. Also, you are getting, wireless charging, WiFi, DAB radio, and Apple CarPlay. Also, you can use BMW's Personal Assistant and talk to him to help you with everything in the car. For instance, you can ask for changing the climate or to find the nearest restaurant.
When we are talking about the interior design, you will be speechless with the dark gloss-wood trim, ceramic switches, metallic gear, and chrome accents. Also, you can add things you want to enjoy, such as electric adjustment or the massage function.
When we are talking about the engine, it can have petrol, diesel, and plug-in hybrid options. Many people are deciding on the 730d diesel option. If you are driving in the town, you can drive 30 miles on electricity alone.
One more thing you should know is that all BMW 7 models come with special air suspensions which will give you the softest and the most comfortable feeling while you are driving.
Some standard cameras and sensors in the car help you guide it and easily operate it. Also, you can add rear-wheel steering to the improved turning circle.
What is your alternative in case you can't afford a luxury car?
If you do not have enough funds to buy one of the luxury cars, and you still wish to enjoy driving some, we have an alternative prepared for you. The truth is that they are really expensive, so many people are rather deciding to experience luxury performances of the car by renting them. Some online platforms offer a big selection of brand new luxury cars you can choose from. However, it is necessary to find credible and reliable services that offer cars provided by certified partners. In that way, you will ensure that you are getting what you demand. If you are interested to experience your next trip with a new luxury car and make it even more adventurous, you can check a range selection of them on the Driverso renting platform. You will find pictures of every car they can offer to you, and their performances, so you can easily choose what suits you the most. Make some memorable moments and enjoy your drive!