Hey there! Are you at the stage of choosing an e-bike for yourself and trying to figure out whether a folding fat tire electric bike is good for you?
Let us tell you; even if higher in price, a folding e-bike 750w is worth considering for its comfort. Foldable e-bikes offer various advantages, making them the ultimate electric bike choice.
Folding e-bikes are convenient to store and transport. As they are easily collapsible, they require minimal storage space. You can even fit them into small apartments or other living spaces where traditional bicycles wouldn't fit.
Let's explore the benefits of folding fat-tire electric bikes in more detail below.
They Are More Accessible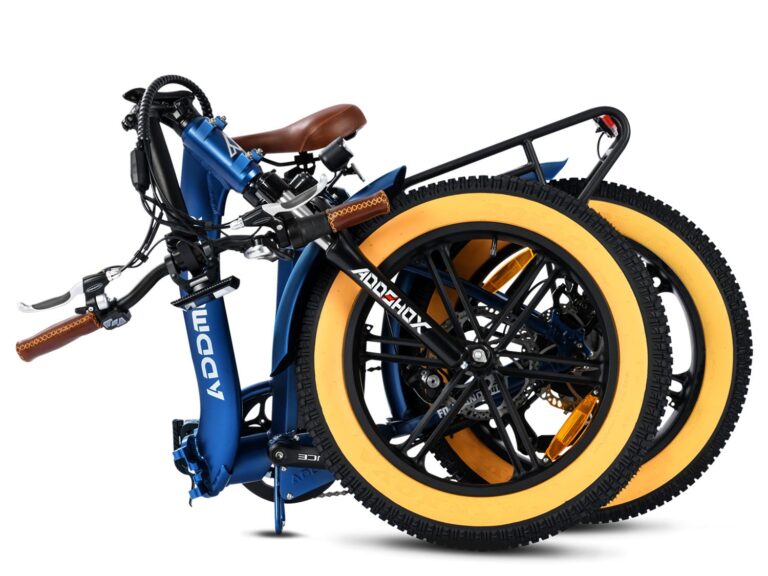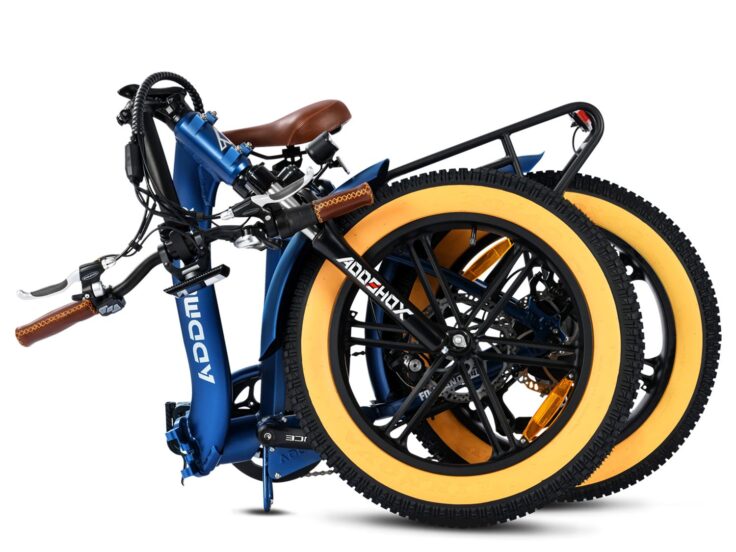 Folding electric bikes are great companions for riders who travel a lot. They can be easily stored in your car or even taken on public transport like trains, buses and planes, with no luggage or fee charges.
The accessible and easy-to-carry design also makes folding electric bikes suitable for camping trips and other outdoor adventures. They can be easily transported to your favorite trails and back home without hassle.
Here it also depends on the lifestyle of the rider. Are you always on the go or do you prefer a stationary lifestyle?
If your case is the first one, and you can stay in your home one day and the next day already be in a foreign country, then a folding bike is ideal for you and your lifestyle. Wherever you enter to have some snacks or spend a night, your 750w folding electric bike can quickly become part of your luggage.
They Are More Secure (Fewer Risks of Be Stolen)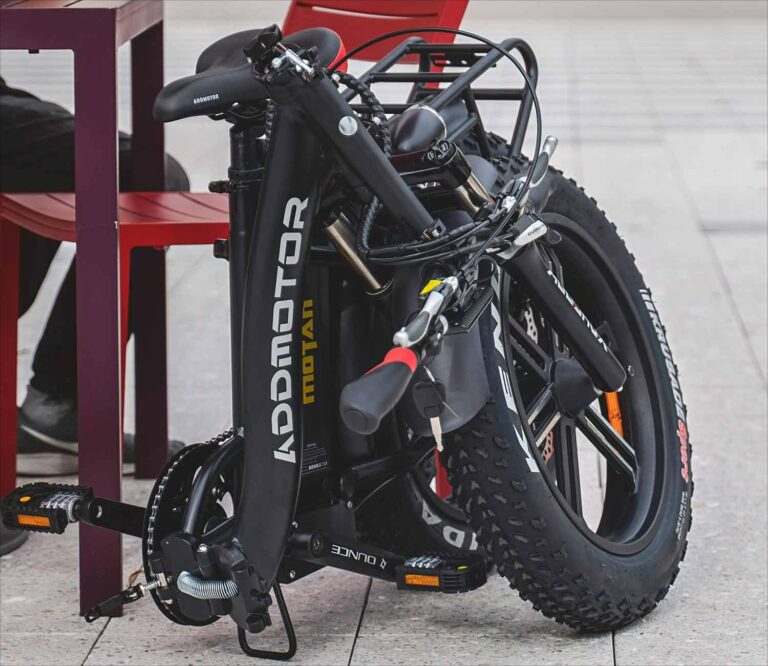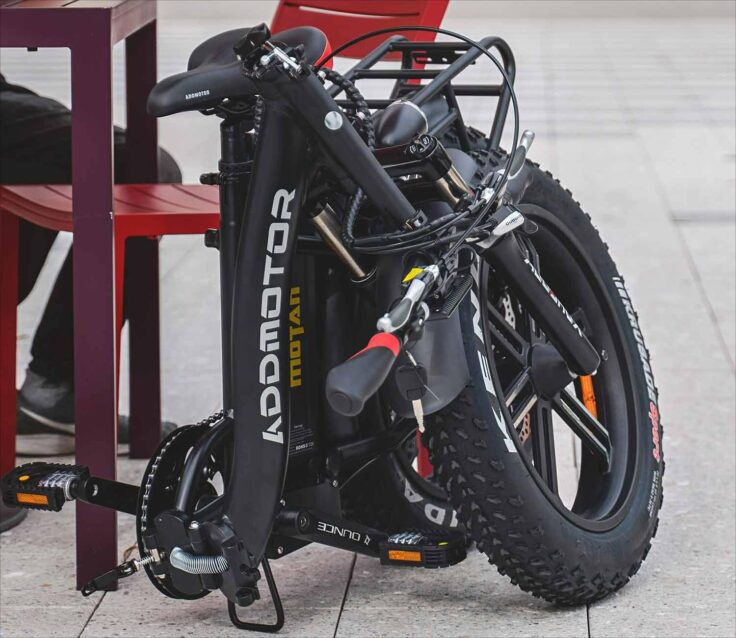 What's your biggest concern as an e-bike owner? Theft! Many cases happen when someone steals e-bikes that are tied up to a pole or the wall. Sometimes, robbers also steal some components of the e-bike, like an expensive battery or a motor.
Folding electric bikes effectively reduce theft risk, as they can be stowed and locked away in small spaces like a closet or locker. This ensures that your e-bike is safe and secure from potential robbers who may consider stealing it.
No matter if your house yard is small or big, or whether you have a specially dedicated parking lot for bikes or not, you can forget about leaving your ebike outside. Instead, accurately fold it and store it inside your place for greater security.
Also, folding e-bikes come with security features such as theft alarms and trackers that make them even more resistant to theft.
They Are Low Maintenance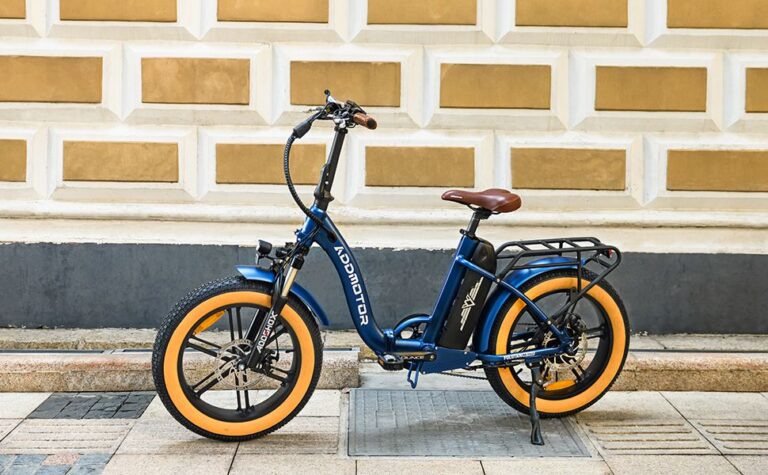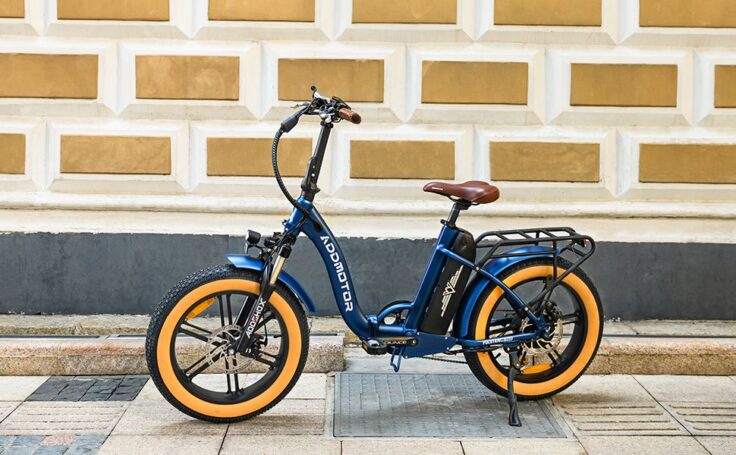 When your e-bike is left outside at night, there are more risks than just theft. For example, the battery and motor may be damaged due to weather conditions like rain or snow. Additionally, extremely cold or hot temperatures can lead to the breakdown of parts and components.
On the other hand, folding electric bikes can be easily stored indoors, which makes them less prone to weather damage. This, in turn, reduces the need for frequent repairs or maintenance work. With a folding electric bike, you don't have to worry about your e-bike being exposed to outdoor conditions.
You can also free your mind from the need to create a separate garage for your e-bike and the cost of maintaining a parking lot just for it.
Instead, dedicate a small corner of your room or balcony, and get your folding fat tire electric bike ready for the next ride.
Transportation Is Easier
Though e-bikes are universal transportation methods that do not require any license or registration, you will frequently need to replace them with other transportation methods when traveling long distances.
For example, suppose you want to go on a long journey by train or bus, and you want to take your bike with you. So, in the best scenario, you will drive your ebike to the bus station; then you will have to carry it up some stairs and get inside and get off the bus at your desired destination to continue cycling.
So, what if you had a folding electric bike with you? You can easily fold it and fit it inside the luggage compartment of the bus, train, or any other vehicle. Some models even come in small sizes that are suitable to be taken as hand baggage when traveling by plane.
Besides your convenience, you will also comfort other passengers, who will not have to deal with the noise and disturbance that a full-size e-bike would cause.
They Promote a Healthy Lifestyle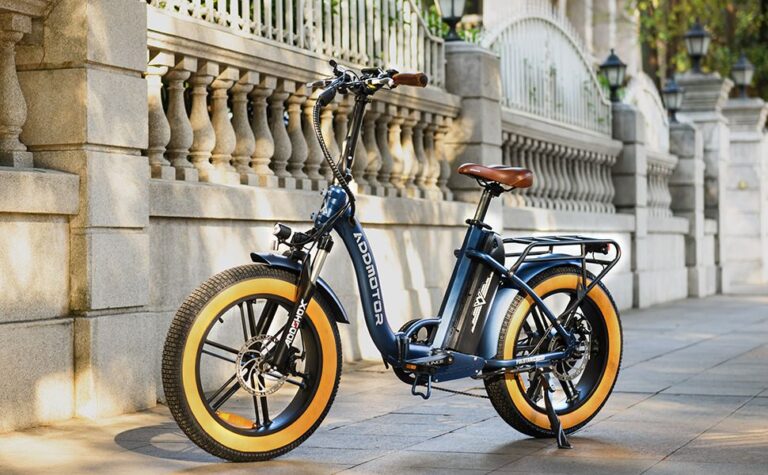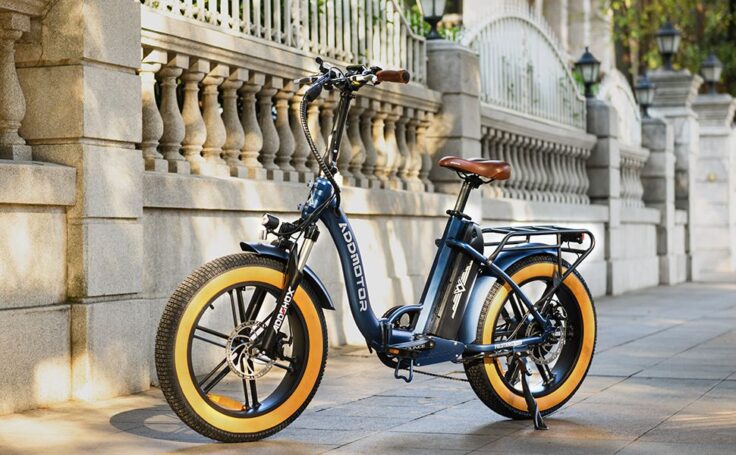 Very often, we get lazy to go outside and breathe fresh air only because there is too much hassle to get our bikes out and ride away. This is especially true when you have to carry your ebike down or up the stairs or take it with you in public transportation, as we discussed before.
Folding electric bikes come to solve this problem, as they are small and easy to carry around. This makes them great companions for a healthy lifestyle because you can have it with you anytime and anywhere.
It is much easier to go for a ride in nature when you don't have any worries about how to carry your ebike back home or where to park it. With a foldable electric bike, these problems disappear and all that remains is the joy of riding and the feeling of mental and physical well-being.
Conclusion
In conclusion, folding electric bikes from addmotor.com are becoming more and more popular due to their many advantages, such as easy transportation, theft protection, low maintenance needs and promoting a healthy lifestyle. If you are looking for an e-bike that can be stored indoors, then these 750w folding electric bikes can be what you were looking for.
They are perfect for both casual rides and long journeys, giving you the freedom to choose when, where and how to ride. So why not give them a try? You never know until you do!