Heavy-duty trucks play a crucial role in the transportation sector since they are able to transport bulky items that smaller vehicles cannot on land.
Due to their adaptability in a variety of sectors, including retail and construction, heavy-duty trucks are a useful addition to any company's organizational process. Here are some of the important uses of heavy duty-trucks.
Primary Uses of Heavy-Duty Trucks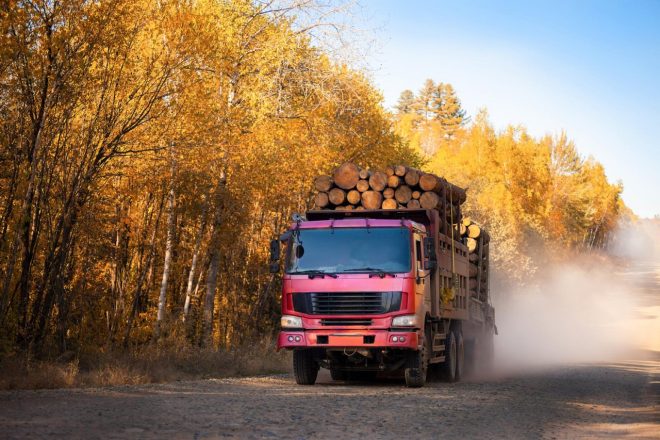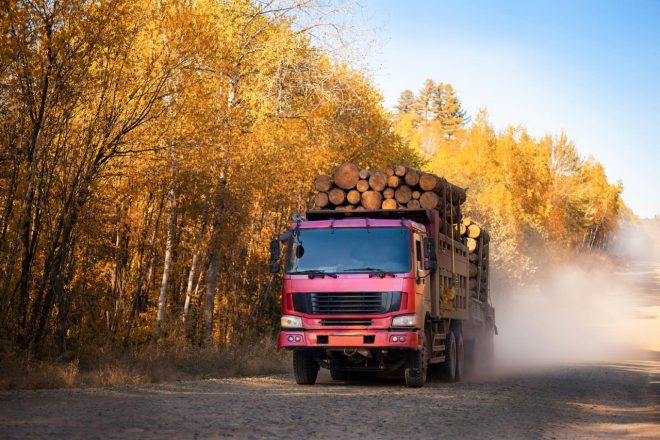 Heavy-duty trucks can be used for a wide range of purposes. However, the following are their most important and common uses.
Carrying Heavy Loads
Large engines and sturdy gearboxes are the essential components of the majority of heavy-duty vehicles since they are designed to perform heavy labor, especially on construction sites.
They can also draw enormous quantities of goods and load big parts. A heavy-duty can guarantee that even the most difficult task may be completed without incident.
Hauling
Large volumes of commodities may be transported across great distances with the help of heavy-duty hauling vehicles. It's the best option for building contractors who want materials delivered directly from the manufacturer to their construction projects.
A heavy-duty truck is the best option when handling raw materials, thanks to its tough frame and durability.
Garbage Disposal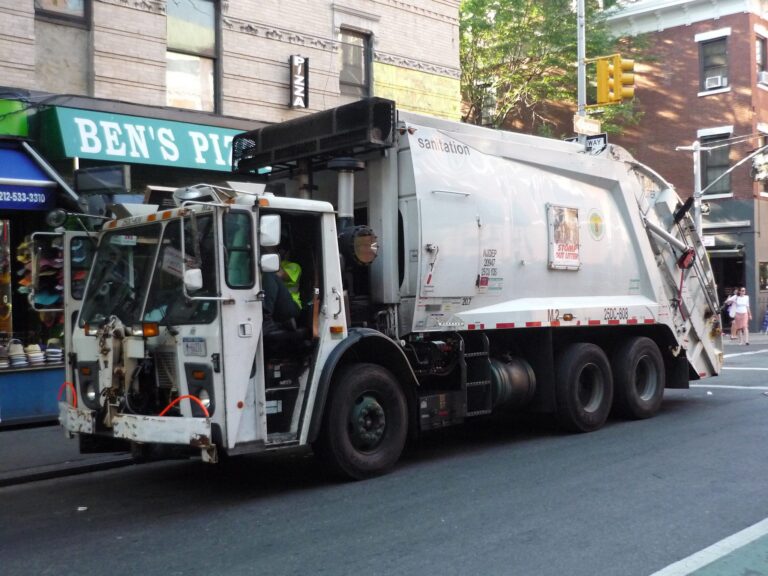 Architectural projects also require seamless egress to prevent problems with their rubbish disposal and gather raw and pre-fabricated components for construction.
Heavy-duty trash trucks are equipped with unique characteristics that enable them to gather rubbish only for disposal at a solid waste incinerator plant. These vehicles are equipped with front, side, and rear loaders to rapidly and easily gather rubbish.
Towing
Most business owners, organizations, and government departments that often operate with a large number of vehicles have towing services to move vehicles when they become disabled on the road.
In addition, they include garbage collectors, police and fire services, school bus companies, package couriers, taxi businesses, bus companies, the car industry, and the farming sector.
Delivery
Heavy-duty vehicles with lengthy delivery trailers with roll-up doors are used to transport various types of goods. They typically travel great distances and deliver goods in good shape.
Therefore, these trucks are also used to deliver groceries, construction materials, and other items from the manufacturing facilities.
Some Other Uses of Heavy-Duty Trucks
Here are some other ways in which heavy-duty trucks from maximinc.com can make your work easy.
Transport Perishable Items
A goods shipping container known as a reefer, often referred to as a refrigerated truck or trailer, is made especially for the transportation of goods, including food, medicines, and other items that need to be transported in a temperature-controlled environment.
Ice cooling, mechanical refrigeration driven by a variety of tiny diesel engines, or the use of liquid or dry carbon dioxide as a cooling agent are all options for refrigerator trucks.
At the front and back of the trailer, they frequently have small "vent doors" as well. When transporting non-refrigerated cargo, these doors are meant to be left open to let fresh air into the trailer.
Mobile Crane
In addition to lifting heavy goods from the ground to higher platforms and moving merchandise from one container to another in warehouses, mobile cranes are used to create steel structures, unload ships at ports, and transport enormous objects from the ground to higher platforms.
Mobile cranes are suitable for various industries, site conditions, and materials since they can access small spaces and move about project sites with little room.
Tank Truck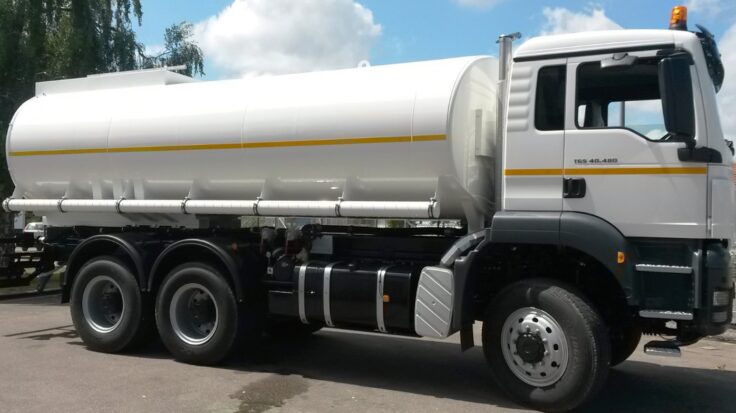 The majority of the time, it is used to carry dangerous substances like chemical reagents, combustible gases, and other industrial goods. They also convey a broad range of liquid products, including water, juices, milk, wine, molasses, liquid sugar, and industrial chemicals.
They have a sizable tank attached to the rear of the vehicle, and a pump is included that enables them to move the liquid or gas to another site. It is a truck with a tank whose size can vary depending on the truck's capacity.
Dump Truck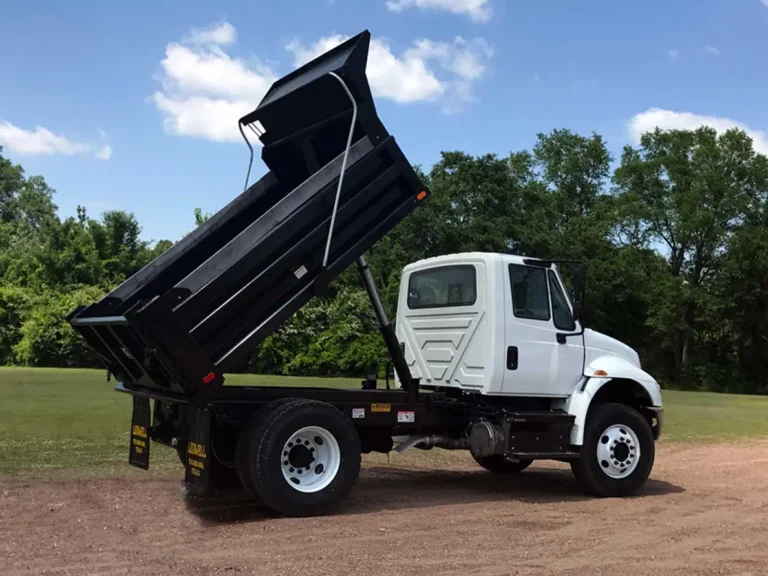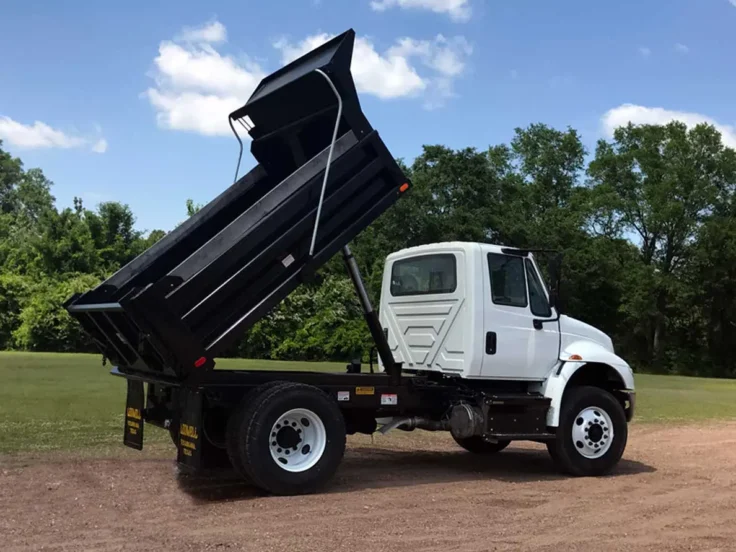 It is the heavy-duty vehicle of choice in the public works and road sectors. Dump trucks come in a variety of designs based on their intended usage. For example, in addition to having a crane, it may be a two- or three-bucket truck.
Thus, this kind of truck is capable of towing a number of additional pieces of machinery inside the cab or on the chassis. Sand, gravel, boulders, and dirt are typical materials carried by dump trucks.
Log Carrier
These boats are used to transport wood or logs on deck and in the holds. The mechanical space and accommodations are situated aft to provide the cargo clear deck area. They often have cranes that can lift up to 25 tonnes of logs.
Continuous loop polyester webbing straps are strengthened to increase the robustness of the robust cotton canvas. Some are standalone tractor units, others have integrated flatbeds, and some are designed to distribute a load between a dollied trailer and a tractor unit towed behind it.
Cement Mixing
Concrete is mixed and transported to the building site using specialized vehicles called "in-transit mixers." They may be charged with dry and liquid substances, with the mixing in transit.
The mixing drum can either be loaded with mixed concrete or dry components and water, with the mixing taking place during transit. While the truck is in motion, the drum rotates to keep the concrete agitated and thus in a liquid state until it is prepared for delivery to the desired location.
Ballast Tractor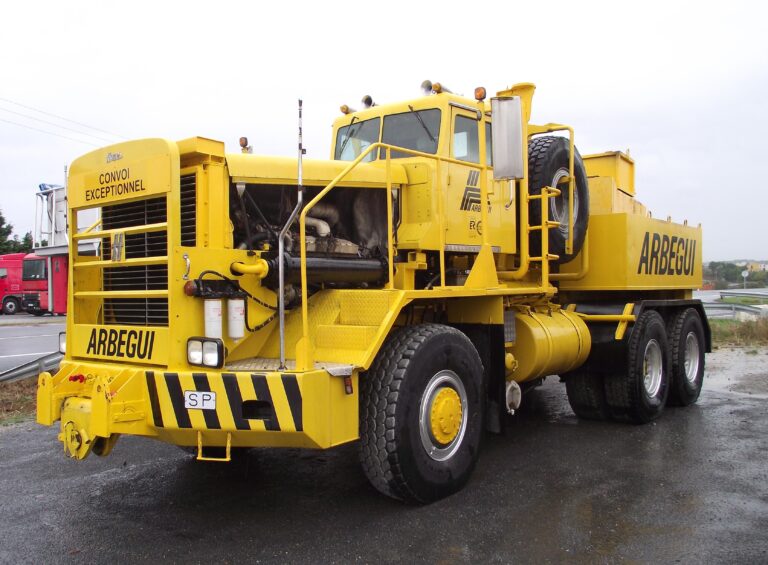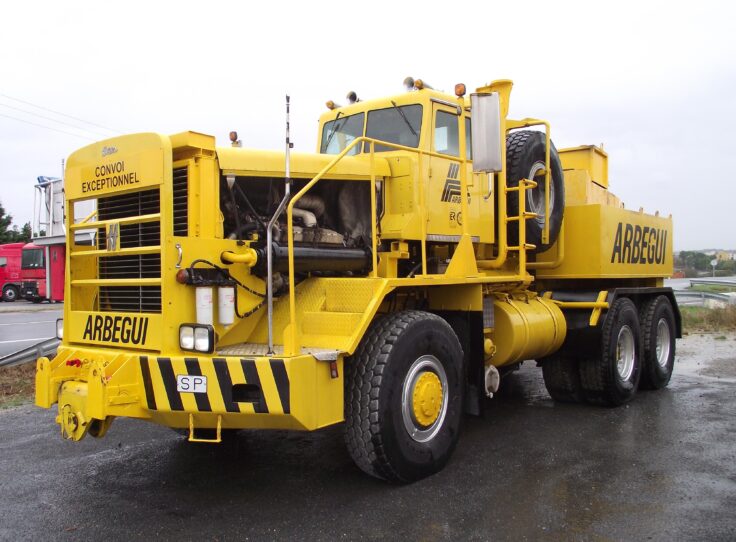 The ballast tractor uses a drawbar to push or pull trailer loads that are connected to the hydraulic modular trailers. The center of gravity of a load is reduced wherever possible by using lowboy-style semi-trailers.
It is put above the drive wheels to increase traction on a tractor using ballast. The tractor is able to overcome the inertia and friction of moving a large trailed load because of the increased friction between the tires and the road surface caused by the greater weight. Without it, everything would just spin out of control and be useless.
Winding Up
These days, when prices are increasing at an exponential rate, a business owner's main benefit is the ability to save on time, gasoline, and labor costs. The less time and money it takes to transport anything, the more reliable the vehicle.