Mudguards for trucks are a small component, but they're an extremely important one. They protect the underside of your vehicle from debris and water, but they also help to prevent your wheel from kicking debris up onto other vehicles. So, when you're looking for truck parts and spares, don't forget to check you've got quality mudguards installed. For quality and performance, you can't go past Truckmate mudguards, and here's why.
Made locally in Australia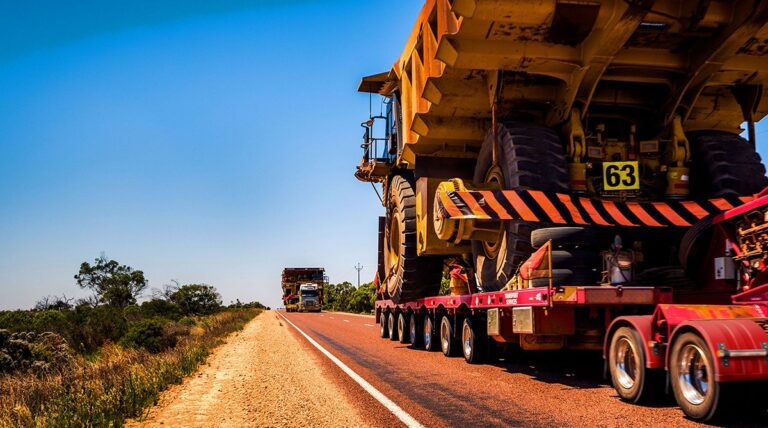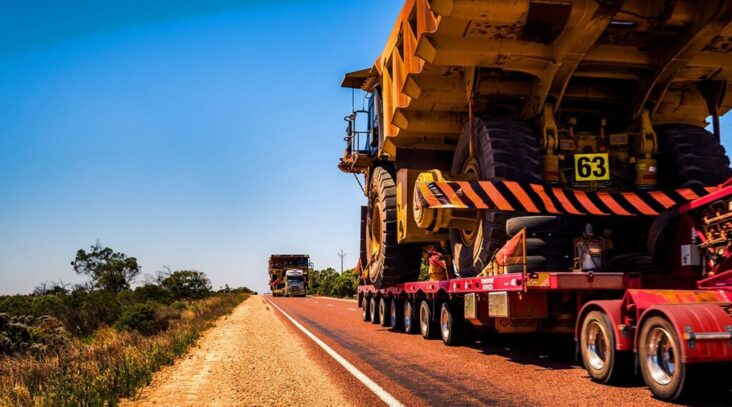 Truckmate is an Australian company, and all their truck parts are made right here in Australia. That means they understand Australian conditions and create jobs for locals. They're known as a leading supplier to many of the world's OEM truck manufacturers. For drivers and fleet managers with European trucks, Japanese trucks or American trucks, that means you're getting the best quality products and they're all made locally.
In fact, Truckmate was the first supplier to develop injection moulded mudguards and hanger brackets in Australia. So, when you want innovation, look no further than Truckmate. We also can't discount the importance of local products being made for local conditions. For drivers out on the road, Aussie climates and conditions can be harsh. Truckmate mudguards are built to withstand whatever Australian conditions can throw at us.
Injection moulded for a superior finish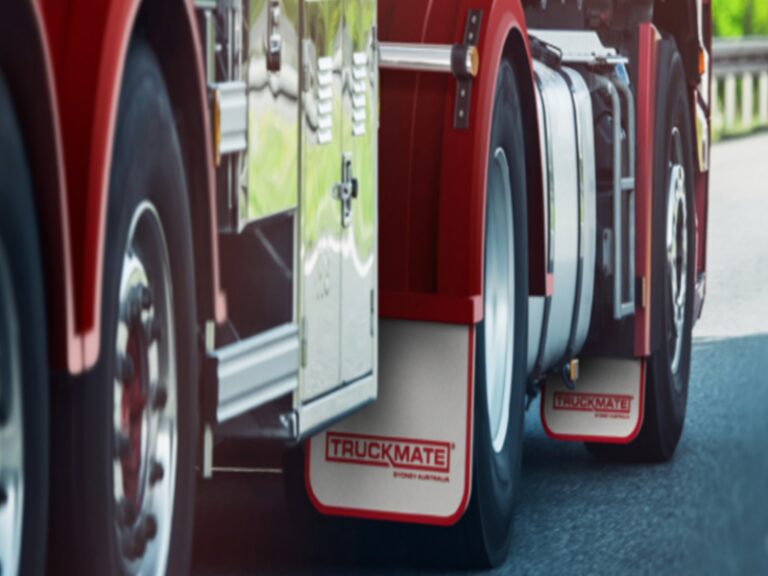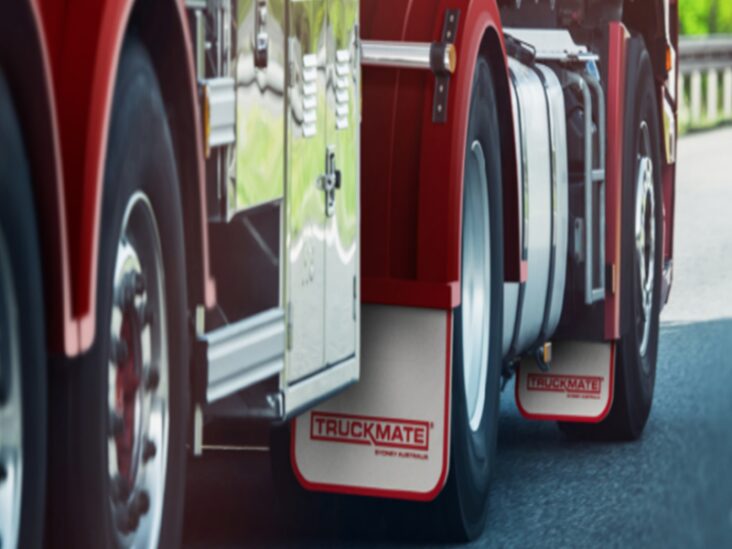 As we mentioned, Truckmate was the first in Australia to develop injection moulded mudguards. The injection moulding process has a couple of key benefits. Firstly, Truckmate mudguards are moulded from the highest quality polypropylene, which ensures strength and durability. As we know, if there's one thing you want from a mudguard, its strength. Secondly, injection moulding creates a superior finish that's able to deflect or absorb most impacts.
UV stabilised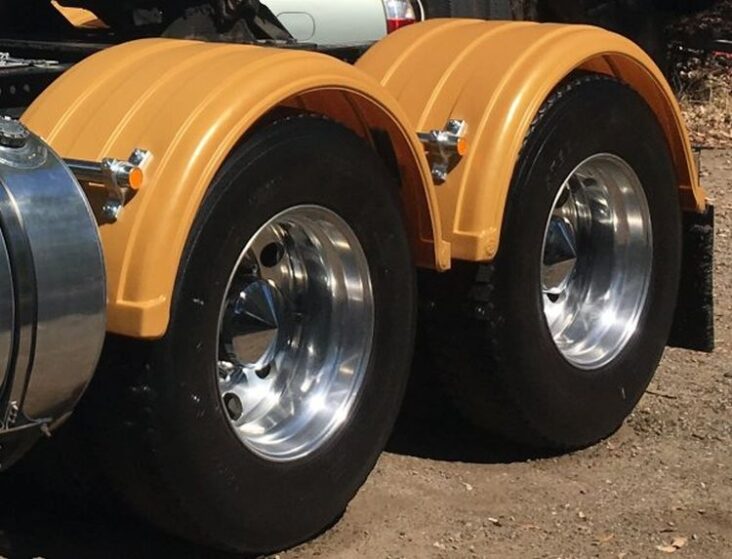 These injection moulded mudguards are also UV stabilized, which helps to prevent fading. While colour isn't the most important thing, it's definitely a consideration if you want truck parts to match your branding. Truckmate provides a range of 12 colours for mudguards, and subject to minimum order requirements they can even customise the colours to suit your rig.
Truckmate is a recognised original equipment manufacturer
Truckmate has been proudly manufacturing trusted mudguards for almost 30 years. In that time, they've become the preferred choice for original equipment manufacturers (OEMs) in the truck building industry. It's an important thing to consider, because choosing OEM products ensures you're getting exactly what you would when purchasing a truck brand-new. Basically, this means whether you need European truck parts which are available here, Japanese parts or even American, Truckmate gives you the mudguards that are built specifically for your vehicle.
Suitable for all trucks and trailers
The beauty of Truckmate mudguards is their versatility. They're suitable for all types of trucks and trailers, and they're the preferred choice throughout the industry. You don't gain that sort of trust in your products by accident, which shows Truckmate has had a long history of providing the highest quality truck parts.
It's important to note that Truckmate does a whole lot more than just mudguards. While the injection moulded guards were their flagship products, they also provide a range of other accessories, mounting equipment and spray suppression equipment. In fact, their mudguards are even fitted with spray suppressant ribbing and an inbuilt track for mounting an additional spray suppression arch. With Truckmate mudguards, safety comes first.
Bonus" What to Consider When Choosing a Mudguards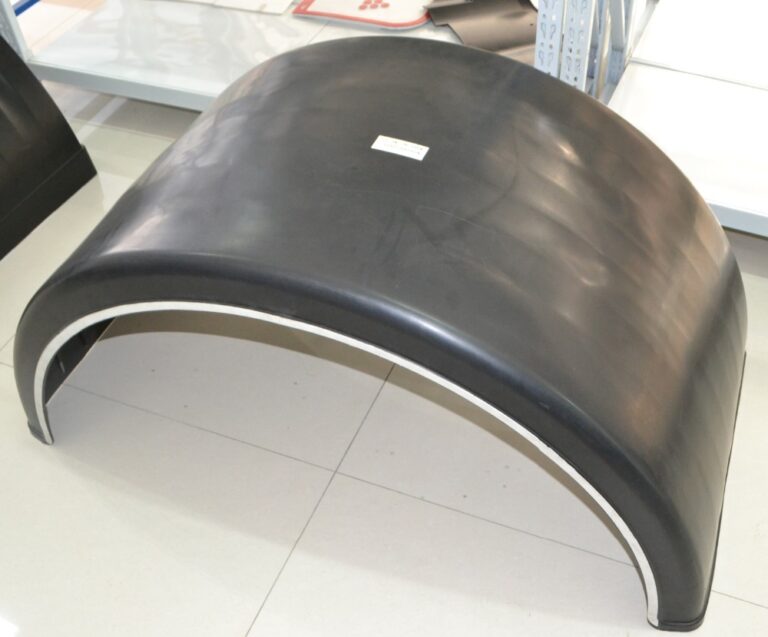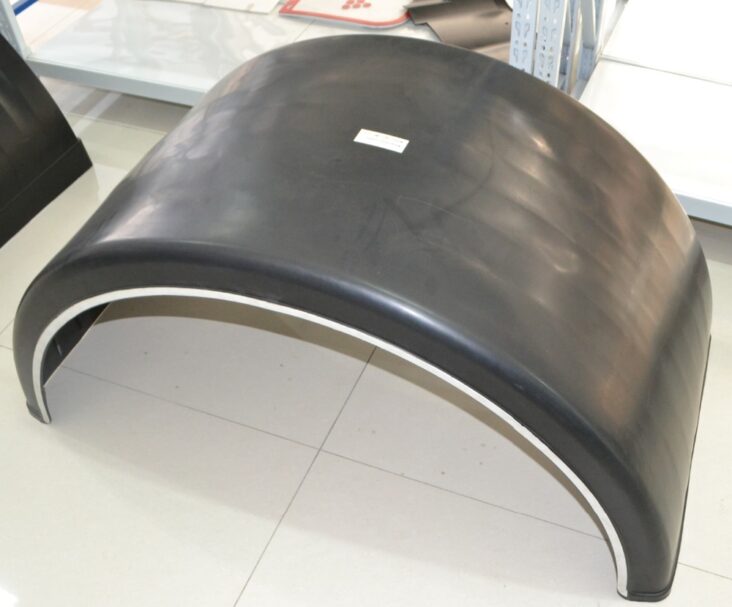 After hearing the benefits you can get from using mudguards in general, you probably got the necessary desire to purchase the new ones. However, not all the people will manage to find the ones that meet their requirements and expectations. You will have to put into consideration a couple of features before spending your money. Because of that, we will highlight them and make your purchasing process a lot easier. Let's go!
Material
There are two types of materials that manufacturers use – heavy-duty rubber and plastic. Logically, those that are made of heavy-duty rubber will last longer. However, they also come in more designs that can be matched with your truck. Unfortunately, plastic ones do not offer many options.
Style
Imagine that you see two different companies selling exactly the same style of mudguards for trucks. This would mean that one of them is not original and creative. Just like Truckmate, every other manufacturer has a unique style and design. In most cases, they will try to represent a country or sports team through the design. This doesn't mean you will like them all, but the most professional companies follow the latest trends, and that confirms you plan to purchase mudguards from a modern and professional supplier.
Check Whether It Fits Your Truck
This is essential because of two different reasons. You will primarily spend your money without any good reason if the mudguards do not fit your vehicle. On the other hand, you will spend even more time on replacing the mudguards for the model that suits your truck. This can especially be difficult if you are ordering mudguards online from a supplier that operates in another state or country. You will have to wait for a couple of days or weeks to get the ones that are compatible with your truck. Because of that, don't hesitate to research all the options you have and discover the most appropriate model.
Price Is Also Important
The importance of price occurs in two different forms. First of all, you should compare all the options you find online and check out how cheap or expensive they are. If you see mudguards with a relatively cheap price, that should not be too impressive. Instead of that, check out the reasons why the supplier is offering the mudguards for that price. On the other hand, if the mudguards are extremely expensive, try to see whether you will get some additional benefits.
On the other hand, expensive mudguards are not always necessarily good. We recommend you read more about the manufacturer before you spend your money. It may happen that some companies only want to take money from their potential customers without providing them with benefits that we mentioned in this article.
Final Thought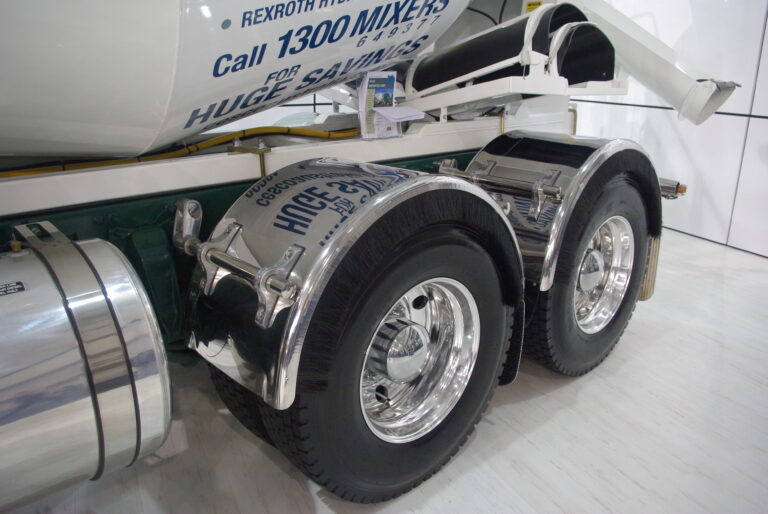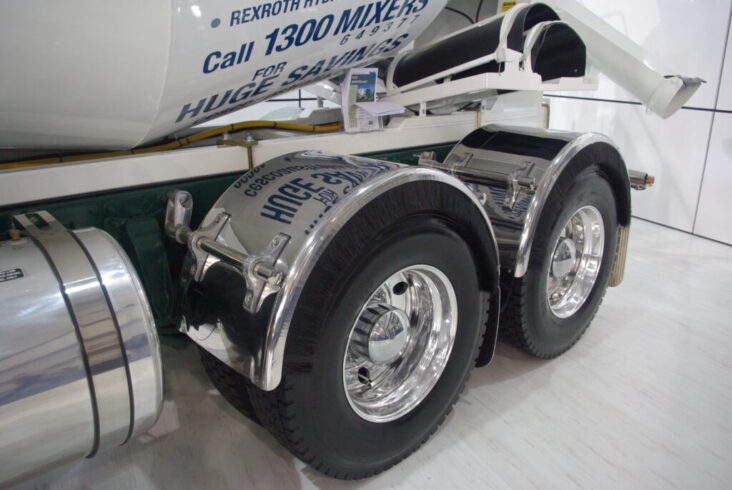 Whether you decide on purchasing truckmate mudguards or not, the pieces of advice that we shared with you is something you should put into consideration. It is extremely important that the mudguards are made of durable materials. If they are not, you won't manage to get the necessary protection. On the other hand, don't buy the first model you find online. Compare the prices and check out which options are all available to you. Find the mudguards that fit your truck model and ensure everything goes in the right direction.