Working on a motorcycle, for some, is a cathartic, even poetic experience. The soft clank of tools whose sole purpose is to repair another tool might give the user some nostalgic ideas of the early years of motorized transport, where anyone with a glimmer of mechanical inclination could take apart an entire vehicle with the tools that were purchased with that vehicle, and get it back together in a short amount of time with little effort.
For some, the idea of repairing or maintaining any vehicle is horrifying–the loud clang of tools, grease, sweating, swearing, bruised hands and egos coalescing into hours, even days of frustration, and lost time that could be spent doing something, anything else.
I have a foot firmly planted in each camp. I love all things mechanical. I love the work and thought put into the manufacture of a device that can improve the lives of the average human, and the ingenuity we've inherited throughout the existence of humanity that makes it possible to create a device that makes us move faster than the predators that once chased us.
Then, I put off maintenance and repairs out of the fear of being unable to complete it all.
I know I'm far from the only one who does that. I skip maintenance intervals. I let minor things go.
That oil drip? Ah, I'll get to it.
The forks have the travel of a dirt bike? Well, it's not that bad yet.
Brakes are grinding? Didn't I just replace pads recently?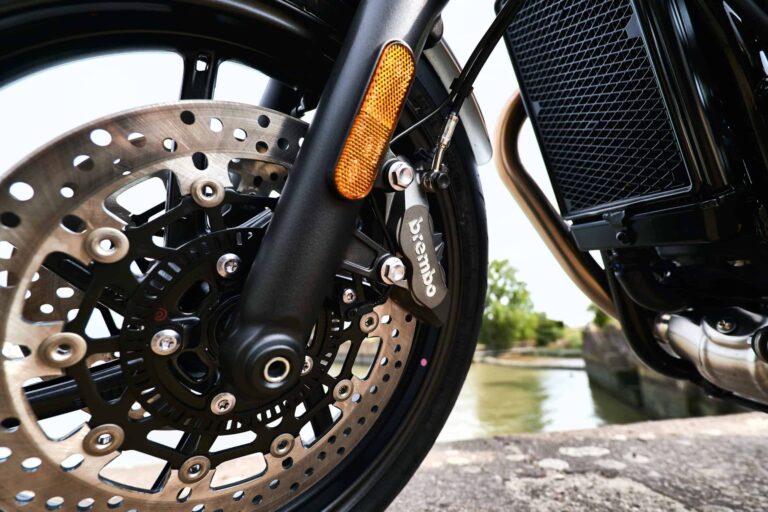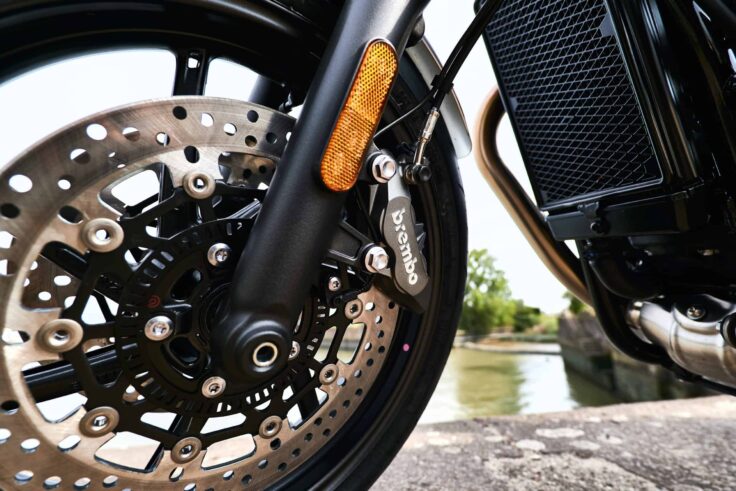 I'm incredibly adept at putting things off until they become a real problem. That oil leak was the valve cover gasket, the forks needed new seals, and the front brake discs and pads had to be replaced. These all seem to occur at very inopportune moments in my life–new house in need of repair, not earning enough at two jobs, even the passing of my mother.
In my defense, though, motorcycle parts can be expensive! That gasket, the first time I tried finding it, was over $50. The forks didn't cost too much, but we will address that. The brakes were a huge expense, but in the overall, a wise investment.
That's not a patch on my first motorcycle, a 1969 Triumph Bonneville that I bought, sight unseen, for $3500. I raced to my parents' house from the upper peninsula of Michigan where I was going to school, and immediately jumped on the machine and took it for a ride. By the end of the day, the oil pump had blown, a quick peek down the barrels showed the cylinder walls were scored like a pair of corduroy trousers, and I realized I was the one that was taken for a ride. A lot of cash and a lot of help from a neighbor and my father got the machine running, for the most part, containing fresh bits and some fine machine work, except for the left cylinder, which had previously been bored out of round, making a lot of smoke even after the engine was broken in. I ended up having to sell it, taking a loss in the sale, which would be expected, given the amount of work that was still needed.
I took the money I got from the sale of the Bonneville to purchase a 1984 Honda Nighthawk 700S, which I still have. I bought it with around 2500 miles on the clock.  In the years I've owned the machine, I've brought that number up to over 53,000 miles. I've done some custom work to it, mostly on the cosmetic end of things.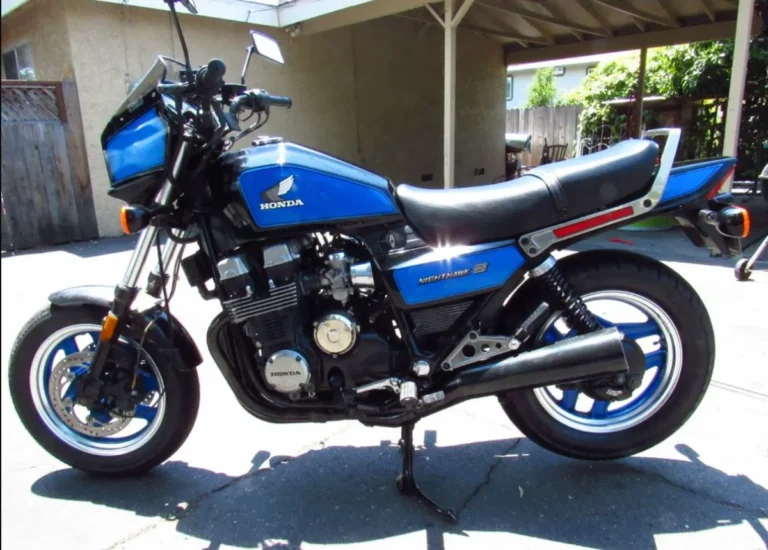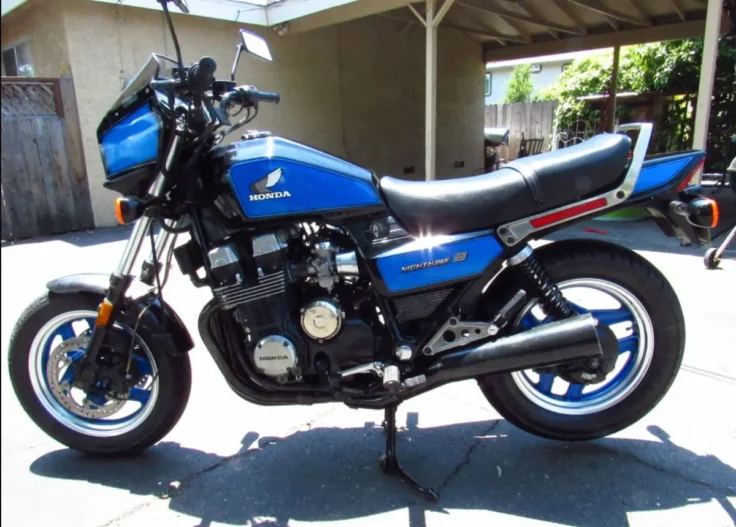 Recently, I played maintenance catchup, devoting 12 hours to change fork seals, rear end oil, motor oil, and spark plugs, all of which were sorely needed. I approached the work on those fork seals with no small measure of trepidation, as I had never previously done any sort of suspension work, but the idea of paying someone $90+ per hour to do it for me was, in my mind, inconceivable!  So, it gave me quite a lot of experience in motorcycle repair, and thanks to the internet, a wealth of tips and tricks—even if I did have to dig deep for some of that info (thanks to the creator of Craig's NH page, wherever you may be!). I even had to make my own fork holding tool from threaded rod, a couple nuts, and a locking washer.
Did I save money by performing my own work?  When you have more time than money, the answer becomes very clear.  I now have a safer, better riding motorcycle in my garage, ready to continue my daily 47 mile (one way) commute, and the satisfaction of knowing that I'm capable of handling at least some of my own maintenance and repair work.
Now, to teach myself welding and fiberglass molding…