You would be extremely lucky to see most of these bikes on road. To be honest, a vast majority of them will never be driven on a road any time soon, some never, but that doesn't take away anything from their beauty. They represent the latest trends in motorcycle design and in the years to come, you will recognize their lines or some other detail in many factory-line bikes, as many manufacturers look at these pictures for inspiration and share them with their designers.
Some of these are simply too impractical to build, with their massive engines or fantastic frames. Some are even impractical or downright dangerous to ride, especially at the speeds they are able to achieve. They are powered by a variety of engines, including some serious monsters delivering an unbelievable amount of horsepower. They all look like a fun ride and most of them are a true eye-candy.
While their designers contemplate on the ways how to build their latest designs, we can at least enjoy watching them and marvel at their imagination.
Carbon Fiber Bike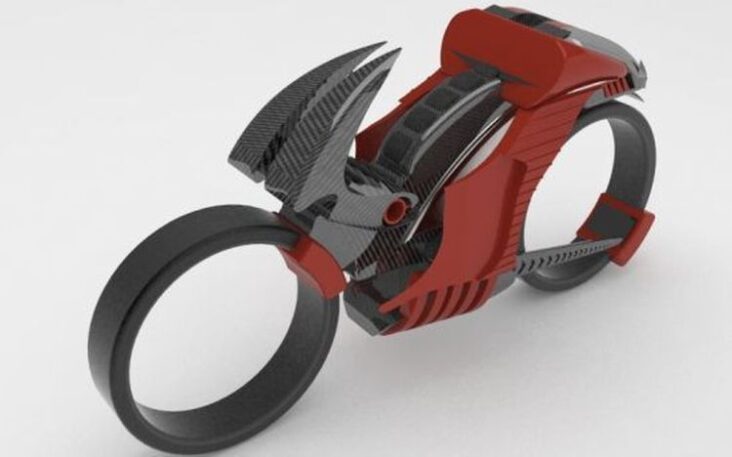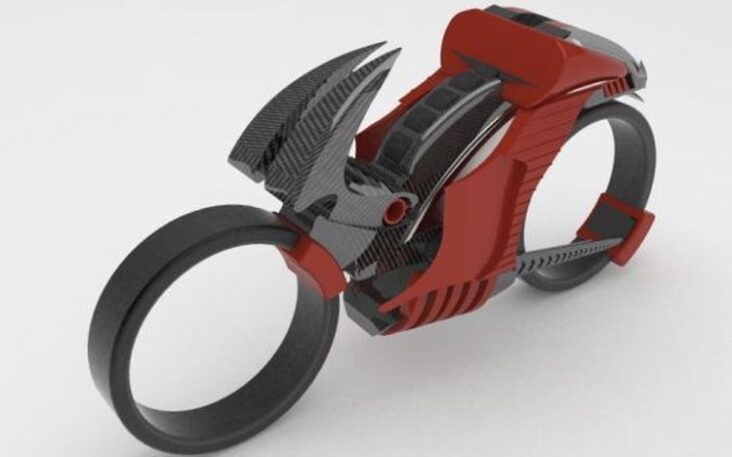 Designed by Julian Silva, the aluminum frame of this bike is covered by carbon fiber, offering protection for the rider in case of a fall. The carbon fiber half shell may not be enough for any serious high-speed accident, but on the bike, even that can make a difference between life and death.
Lamborbiker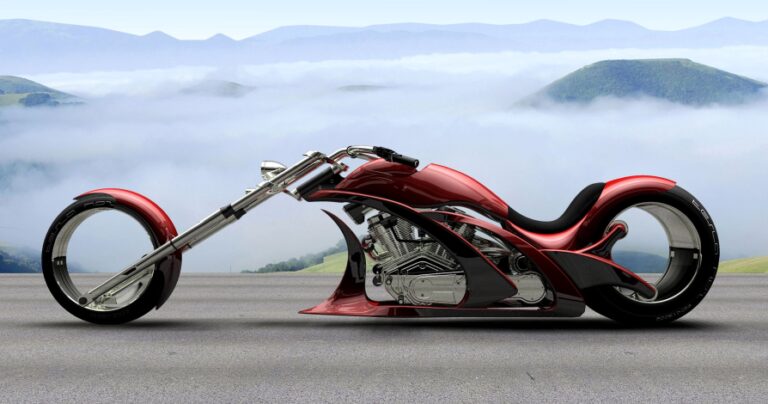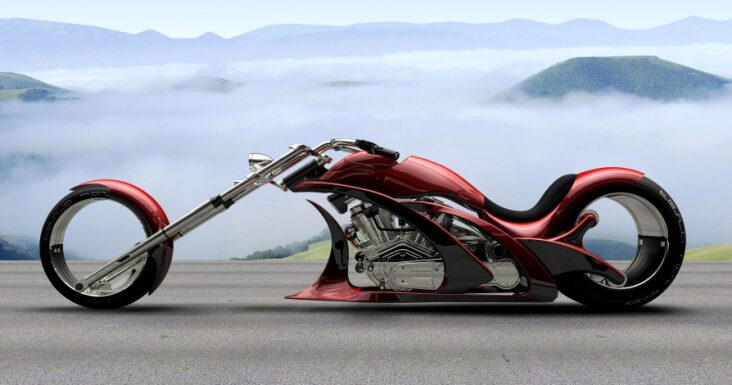 Inspired by Nikola Tesla and Ferrucio Lamborghini, Flavio Adriani designed this Lamborbiker.
Dodge Tomahawk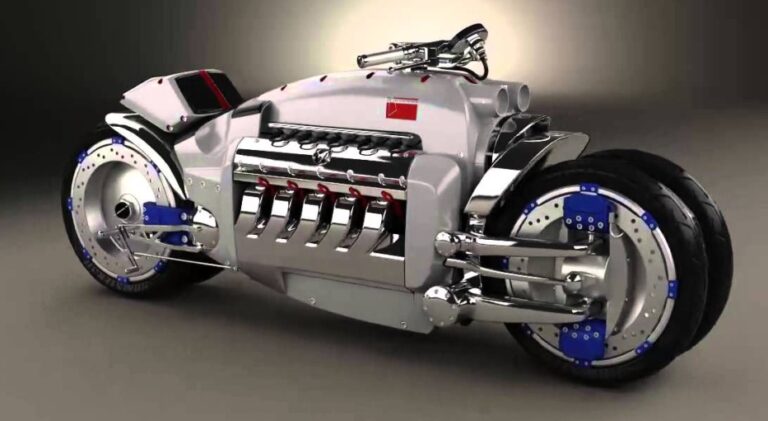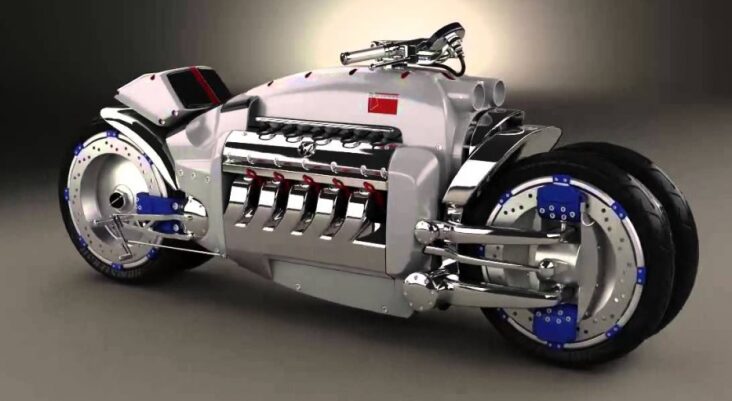 Looking for a $555,000 bike that isn't road legal and can't be driven anywhere except on a track? Then this Dodge Tomahawk is just up your alley.
Mad Max Aitu Motorbike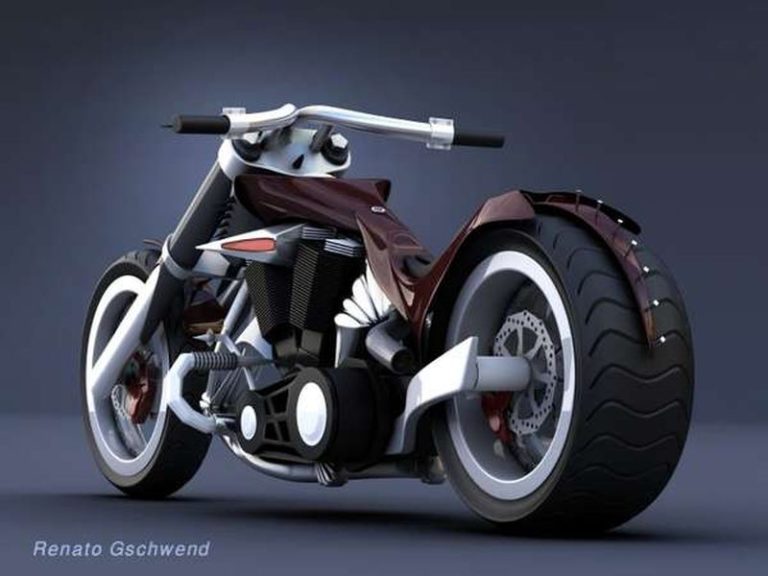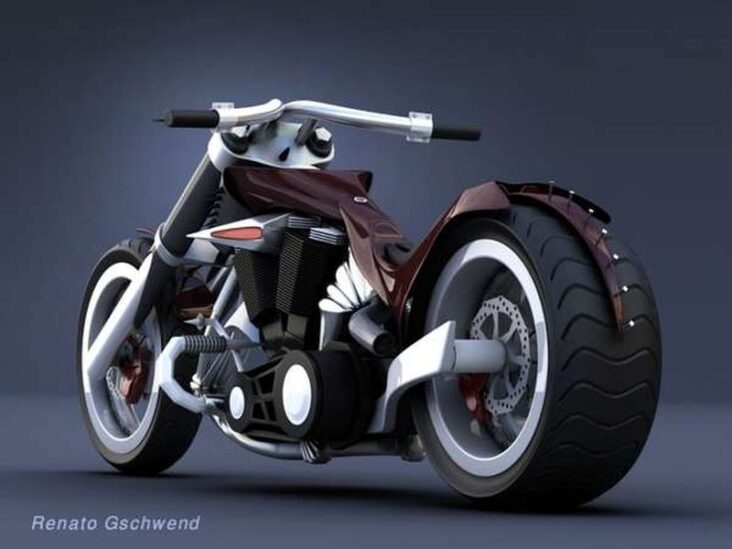 If you find yourself in an Australian desert after the apocalypse, this is a bike for you. Powered by a V-twin 1800cc engine.
ZEVS
This all-electrical bike is designed for true bikers of the new age.
Extremely fast, extremely dangerous and extremely small seems to be the philosophy behind this Pierre YohanesLubis's design.
Ferrari V4 Superbike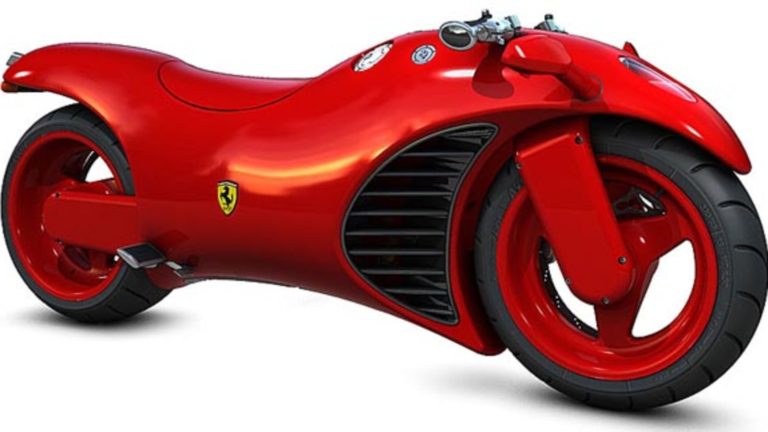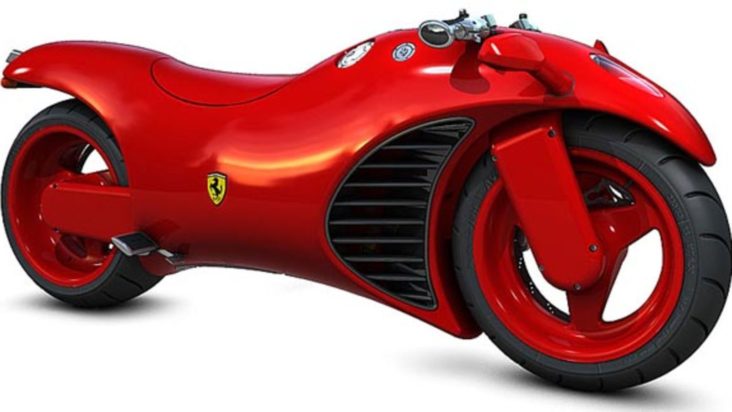 Designed around a Ferrari Enzo's V12 engine, shorten to four cylinders for motorbike application, V4 is a conceptualization of what a Ferrari superbike might look like. It was designed by Amir Glinik.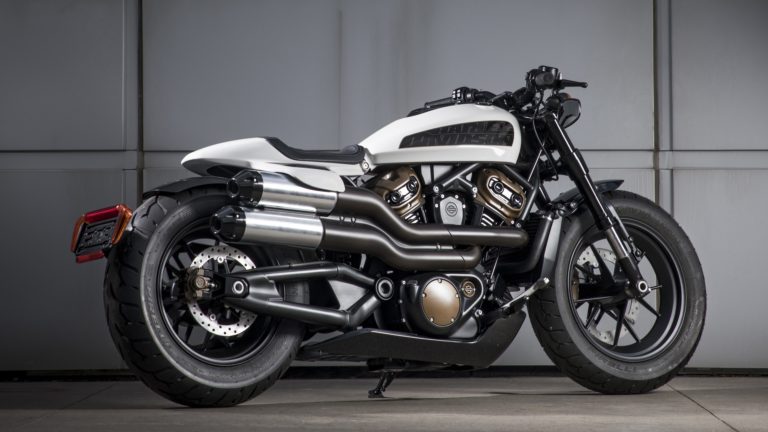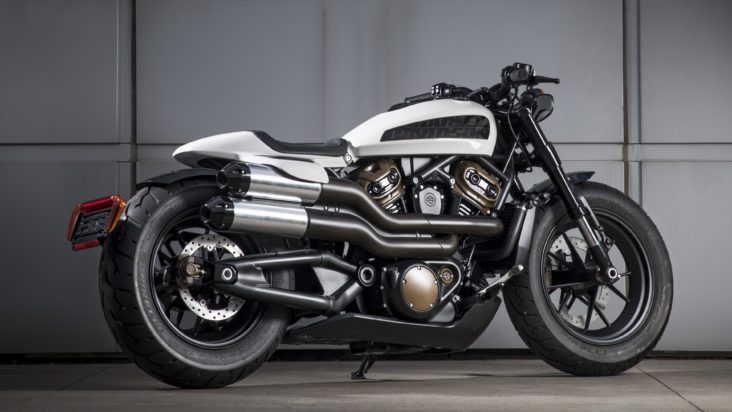 Harley Davidson 2023
Harley Davidson meets Tron is the best description of this Miguel Cotto's design. Futuristic design for the next generation of Harleys may be just what the doctor ordered for the ailing brand.
Icare Bike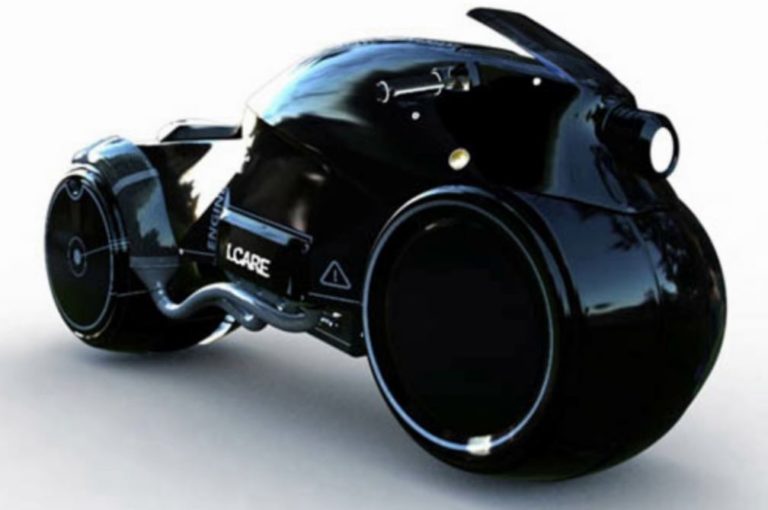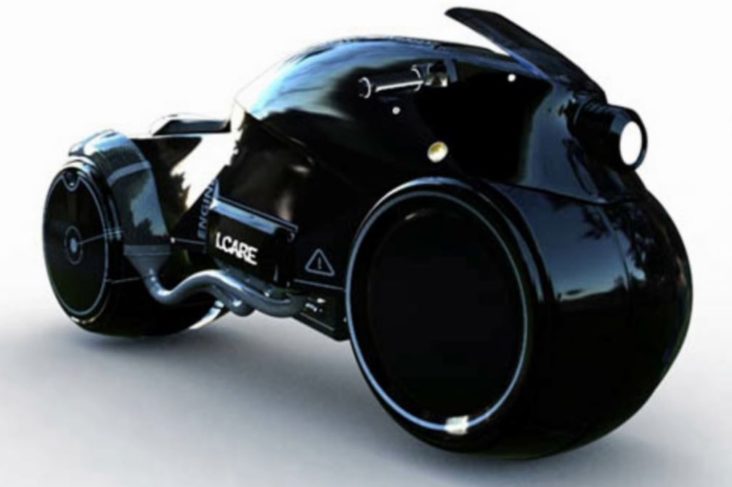 Powered by the massive Honda six-cylinder 1.8-liter engine, Icare is designed by Enzyme Design.
Jaguar M-Cycle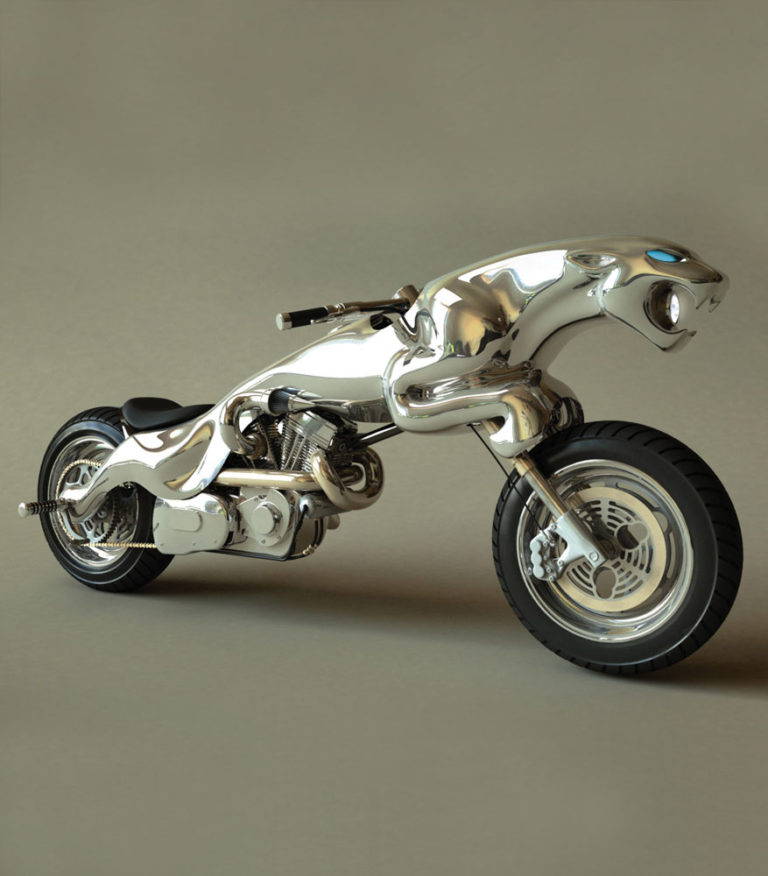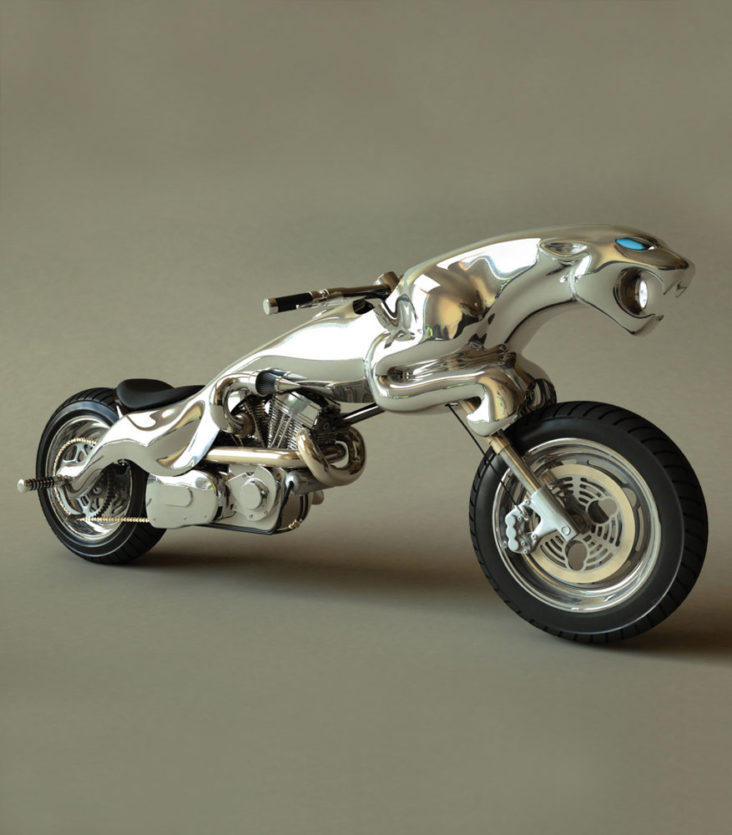 A Jaguar powered by the 1200cc Harley-Davidson V-twin engine is a rare combination, born in the head of Barend MassowHemmes.
The Bull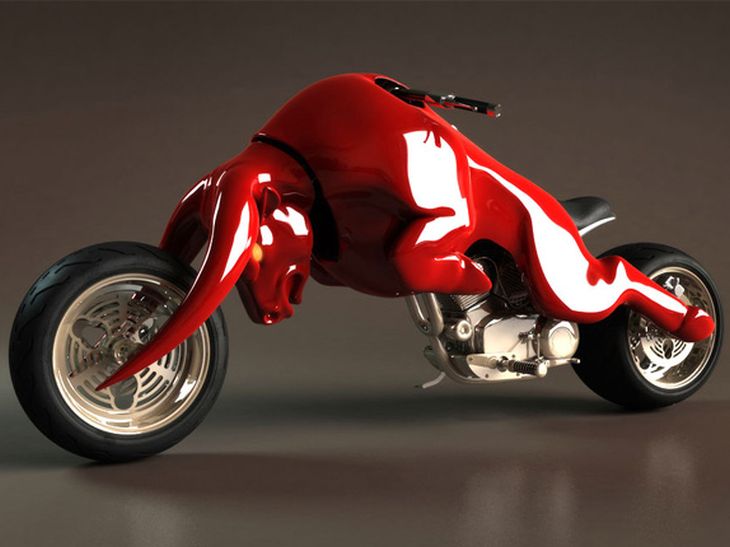 Another of the animal series by Barend Massow Hemmes, this time inspired by a bull. The fierce red color nicely accentuates the design, emphasizing the bull head on the handlebars.
Swordfish & Stalker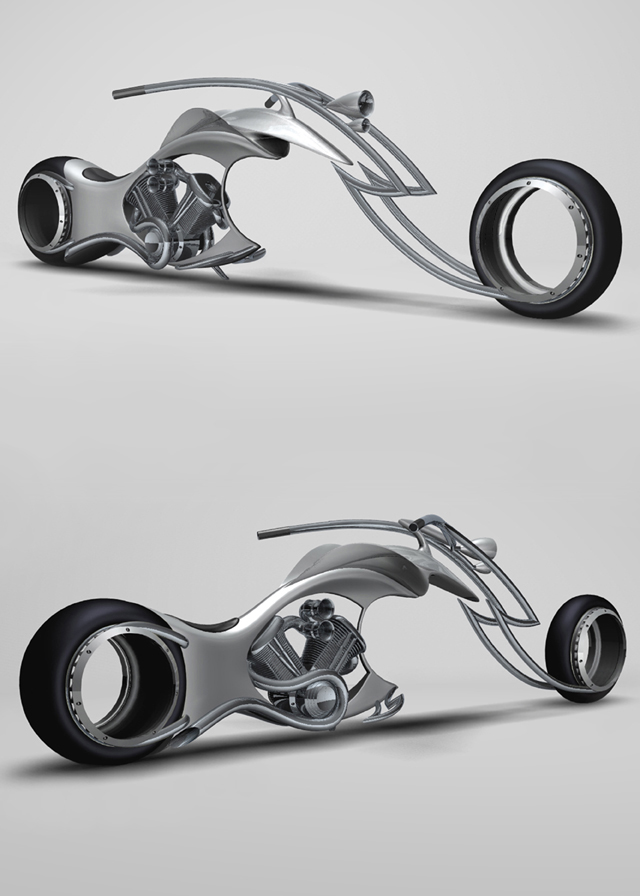 Alexander Kotlyarevsky designed these futuristic bikes. Both are sleek and mean, but packing a powerful punch.
Honda CB 750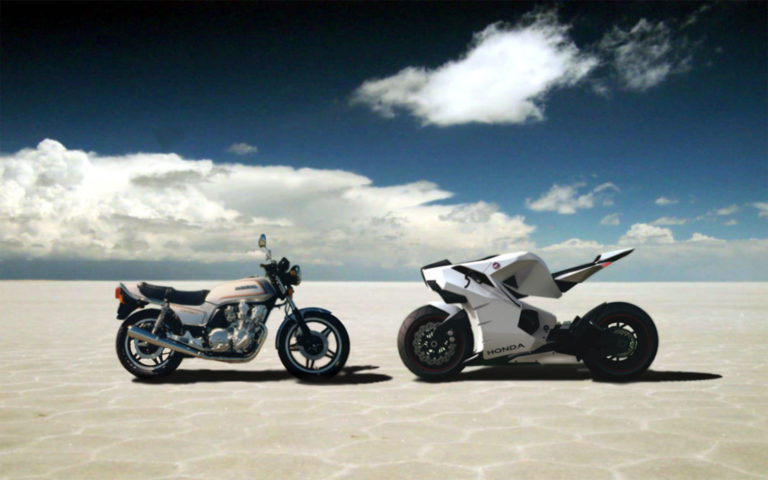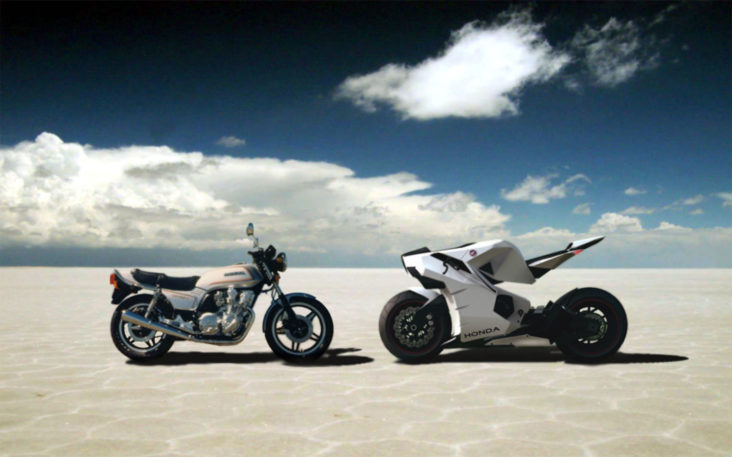 Powered by a four-cylinder liquid hydrogen engine, Honda CB 750 is a brainchild of Igor Chak. Most of the bike's functions can be controlled by the 5" OLED display mounted in the fuel tanks.
KTM Motorbike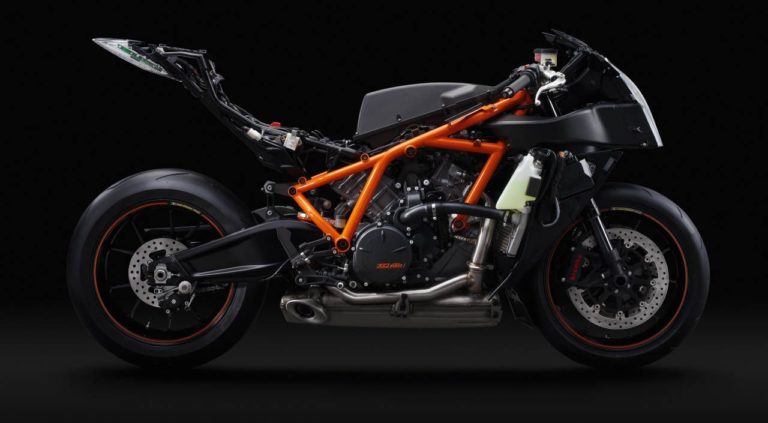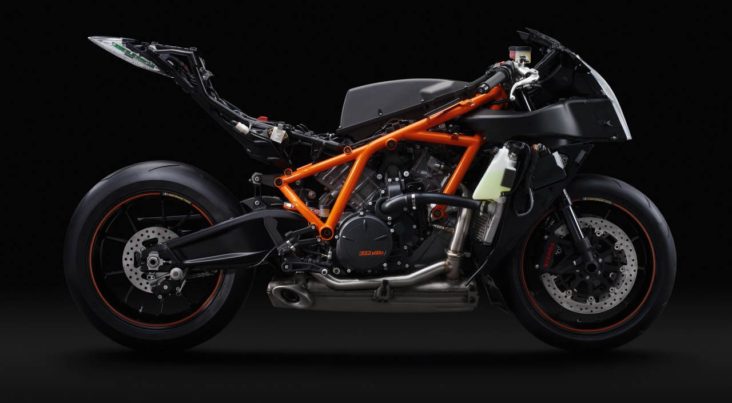 Matt Williams designed this incredible-looking bike with a V-twin engine.
Magic Tricycle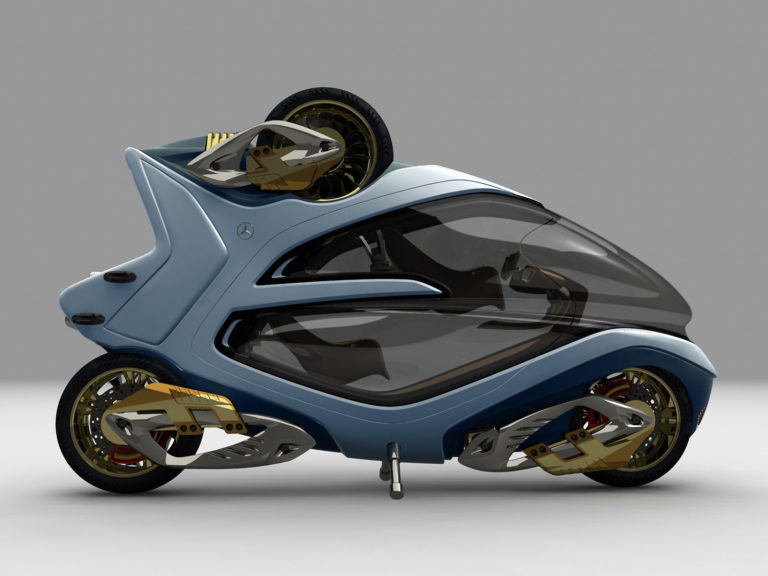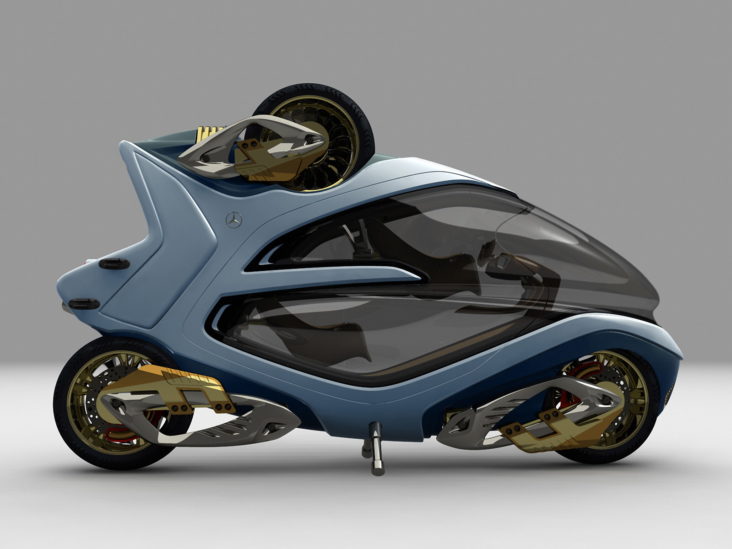 This transforming bike that can change its wheels configuration from three to two wheel is designed by an Iranian designer Javad. Depending on the road conditions and congestion, you can either ride a tricycle on more open roads or a regular bike in the city streets.
Nuclear Fusion Motorbike 2050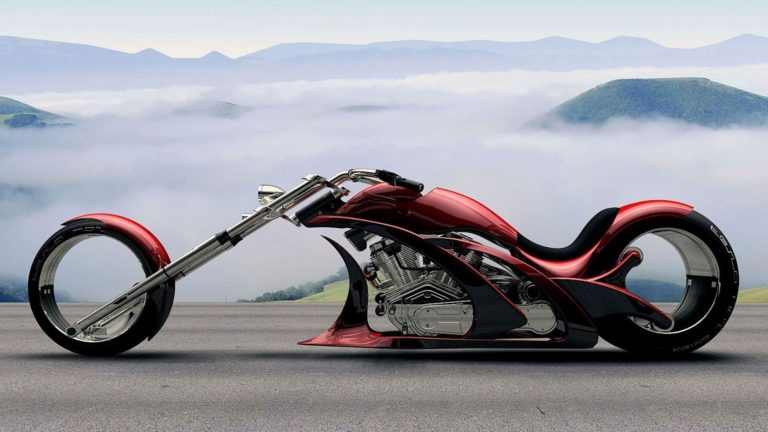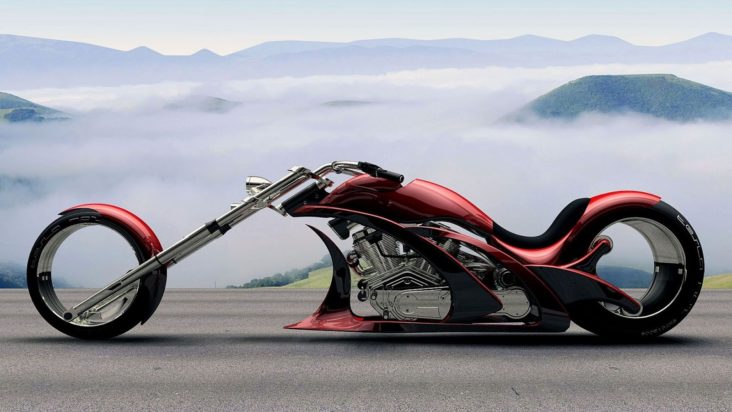 We won't see this Romain Herment's bike on the streets any time soon since it uses nuclear power, but it is a stunning design. Powered by deuterium and tritium, one liter of water should be enough to ride 100 kilometers.
Ghost & Devil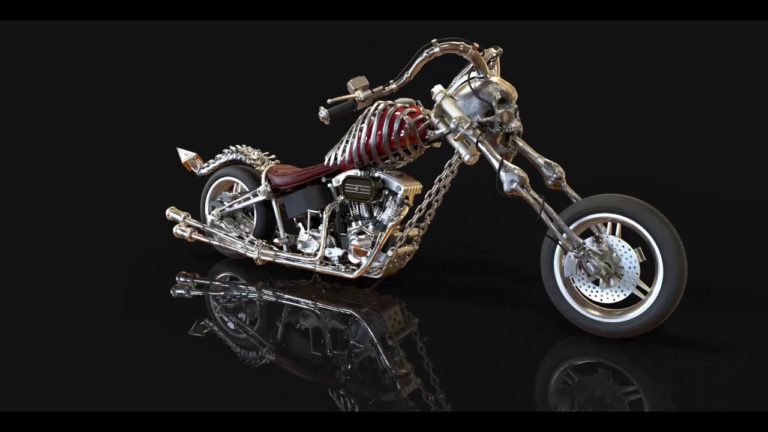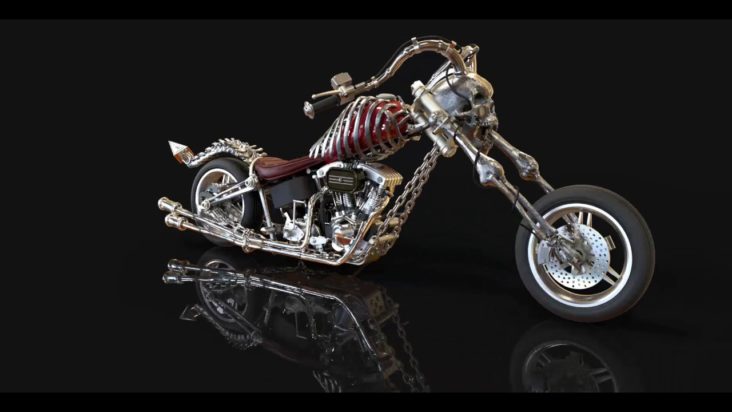 Muhammad Imran sought inspiration in eagles while designing his bike as a tribute to the Ghost Rider. The Devil was designed by Robert Liddell.
Aliens-inspired bike concepts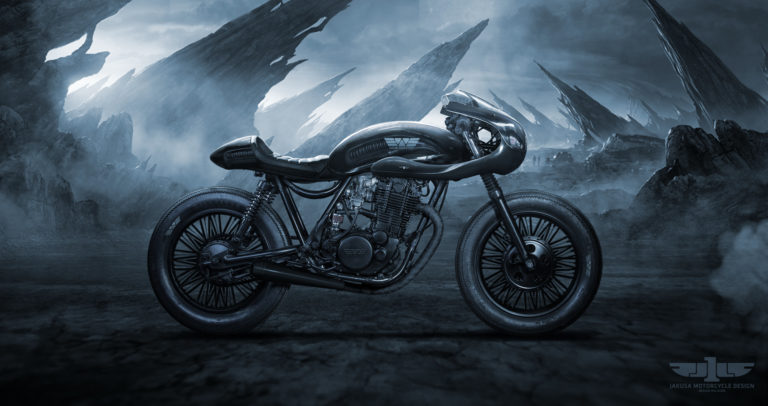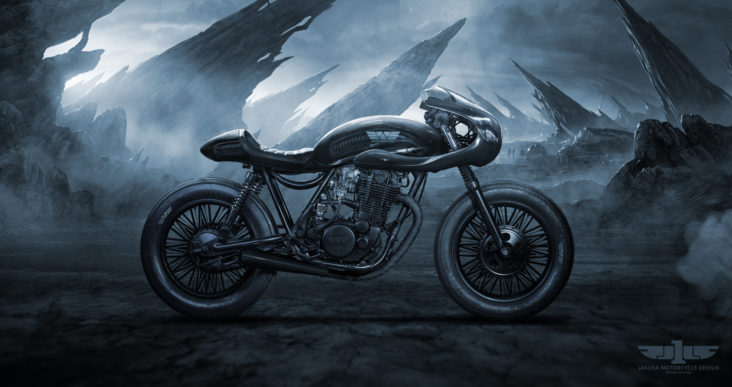 Daniel Bailey found inspiration for his concepts in the movie Alien. The frames are based on Kawasaki Ninja in terms of dimensions.
STRIDER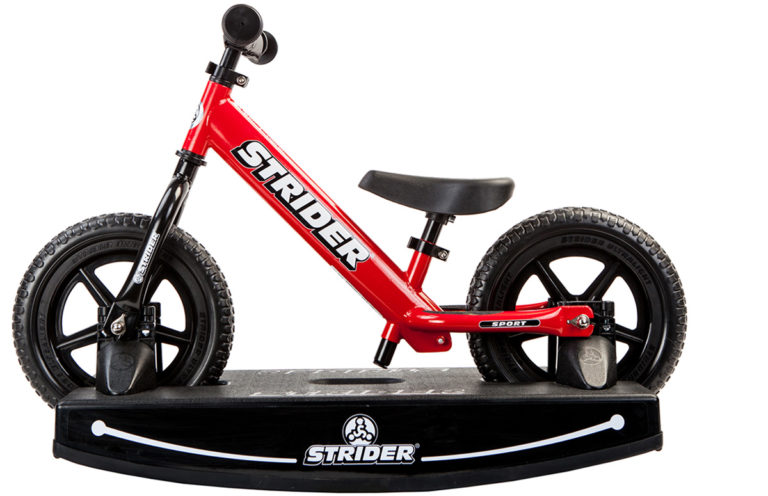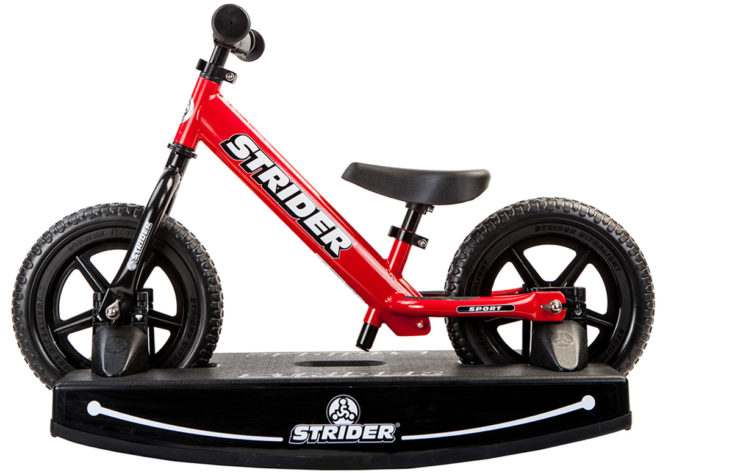 David Gonçalves's design came as an answer to his client's request for a superhero bike.