Electric scooters are the newest craze in the world, and they have been sweeping it like a storm in the recent couple of years. They are a cool new way of moving around in the modern world, and more and more people of all ages and status are using them. However, what are some of the best and fastest electric scooters available? Check out such amazing fastest electric scooters on this Futuresport's guide.
9. NANROBOT LS7
52 MPH, 56 Miles, Max Load 330 lbs, 60V 35Ah Lithium Battery, LED Headlight, USB Charging, EBS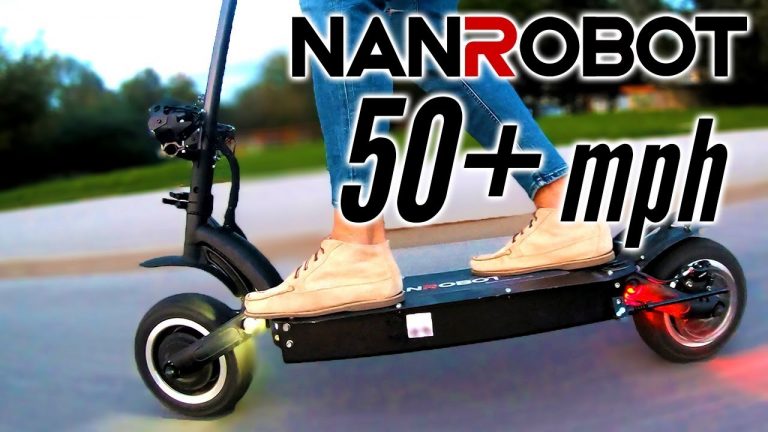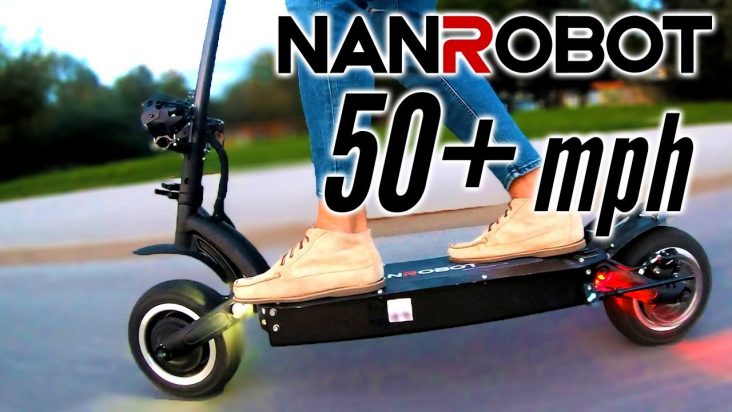 This amazing scooter can reach the incredible top speed of 52 mph. This feat makes it the fastest electric scooter on the current market. This is maybe too fast for such a little scooter, but who cares. It is powered by two 1800W motors and it can easily climb hills. This bad boy can really accelerate quickly, and because it has a 35 Ah 60V lithium battery, the range is an impressive 56 miles. The 100% charge time of this battery is about 5 hours. There front and rear hydraulic discs, as well as a clever electronic braking system for maximum safety. The scooter can handle 330 lbs, and it is quite heavy at 87 lbs. Since it has all of the crazy features we mentioned, the price is very high, and sits at $3,000.
8. Dualtron Thunder
50 MPH, 75 Miles, 260 lbs Max Load, Maximum Gradient 35 Degrees, Dual Braking System and ABS, Foldable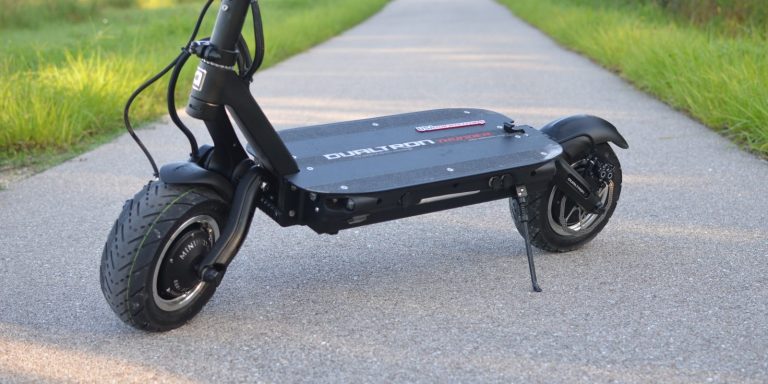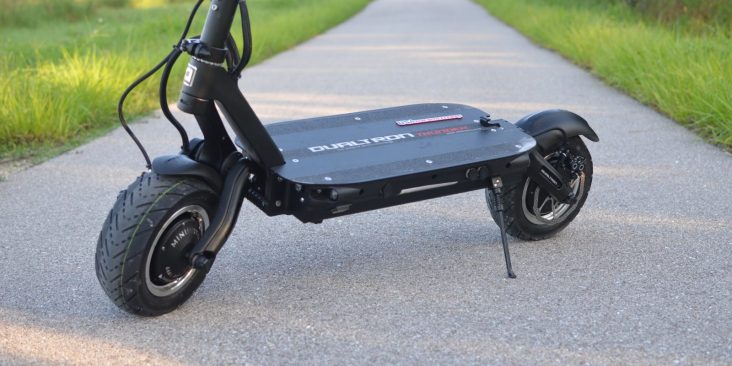 This scooter shares many essentials with the previous one, but it also has its own identity. At 50 mph, this is the second fastest electric scooter in the world. However, all models are initially limited to only 15 mph. There are two hub mounted electric motors with a combined 5400W output, meaning this scooter can go seriously fast and achieve awesome performance off-road. The secret ingredient here is the step control suspension system with 3 motor axis distance control settings. Furthermore, the scooter is equipped with a 3-step arm angle control system and 5 types of rubber, present to control the overall shock absorption. The total is 45 different combinations of damping. With the addition of hydraulic disc brakes, an ABS, wide tubeless tires, an LED dashboard, headlights, and brake lights, this is a very safe scooter. The total traveling range is around 75 miles, thanks to the 60V 35Ah lithium battery. The scooter weighs 88 lbs and costs $3,700, which are the two downsides.
If you are not sure which electric scooter to chose, check out this guide
7. Kaabo Wolf Warrior 11
50 MPH, 93 Miles in Eco Mode, 56 Miles in Turbo, Max Load 330 lbs, Maximum Gradient 45 Degrees, Water Resistant Electrics, LG 60V 35 Ah Lithium Battery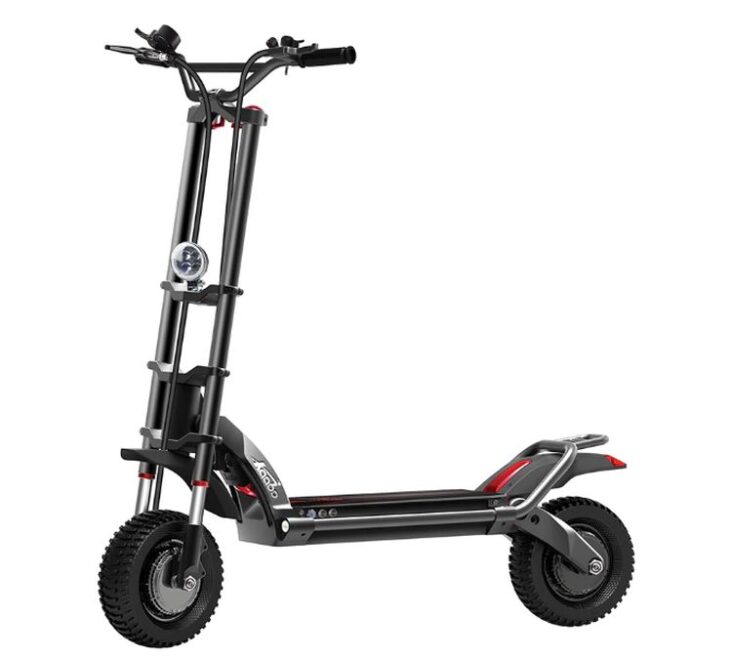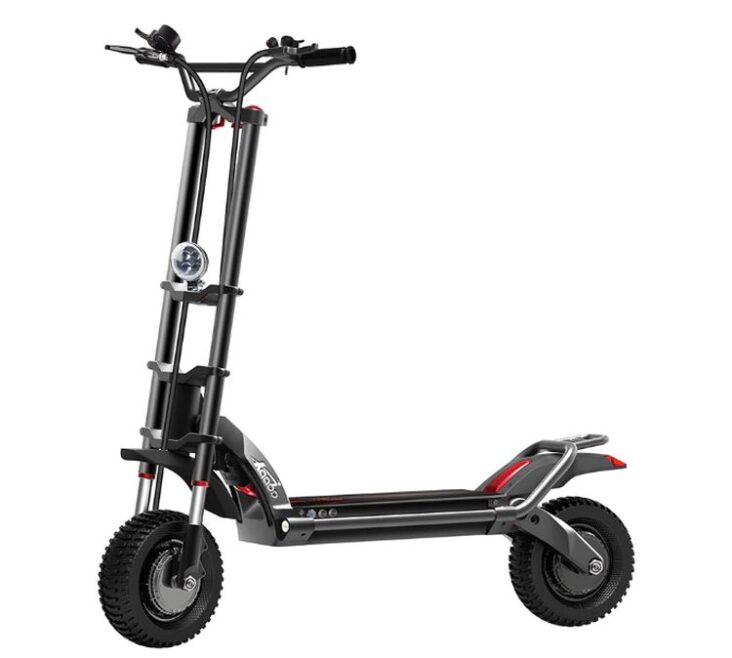 The third scooter we have for you is meant purely for the off-roader experience. You can of course use it on the roads, but you will get the most of it away from the city. It is powered by two 1200W hub motors with a total of 5400W, enough to help you navigate 45 degree terrain. Also, the fat 11 inch pneumatic tubeless tires as well as water-resistant electronics are additional off-road equipment. Furthermore, the scooter sports heavy duty suspension, perfect for off-road stunts, jumps and bumps. There is a front fork style suspension system that has hydraulic springs, while the rear gets two spring shock assembly. Hydraulic disc brakes to the sopping duties in the front and rear, and they are connected to the Electronic Anti-Lock Braking System. This is another heavy and expensive scooter, and you will need to set aside $2,800 to get it.
6. Qiewa Q1 Hummer
35 MPH, 60 Miles, Max Load, 550 lbs, Keyless Remote Security, Lighting System, USB Phone Charging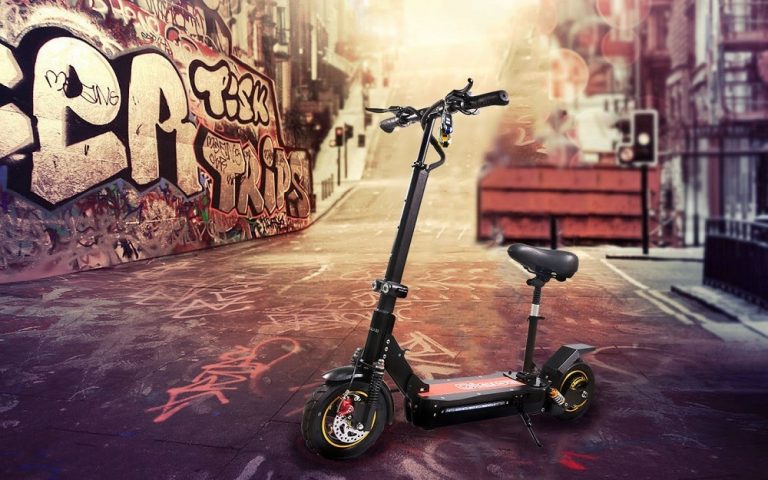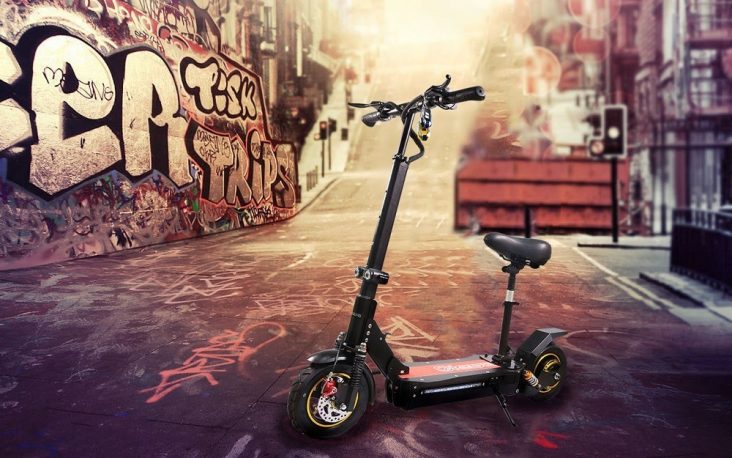 The Taiwanese brand is quickly gaining prominence in the rest of the world, as the company is carving a large name for themselves as a result of their impressive specs. This is not the fastest electric scooter in the world, but is it arguably the most practical. The top speed is 35 mph, and the max range is 60 miles per 1 full battery. The materials used for the body is aluminum and IP6 waterproof certificate, meaning some physical damage and heavy weather are not a huge problem. The front and rear suspension re off-road friendly, while the headlights, the taillight, and side lights will make you visible on the roads. For security, the scooter has a very loud security alarm and a horn, as well as a keyless remote. All of this makes it advanced and modern. You can also pay more and make it into a cool street cruiser. It is much cheaper than the first three, and costs $1399.
5. UberScoot 1600
30 MPH, 12 Miles, Max Load 265 lbs, Cam-Link Suspension, Adjustable Rear Shocks, Removable Seat, LED Battery Indicator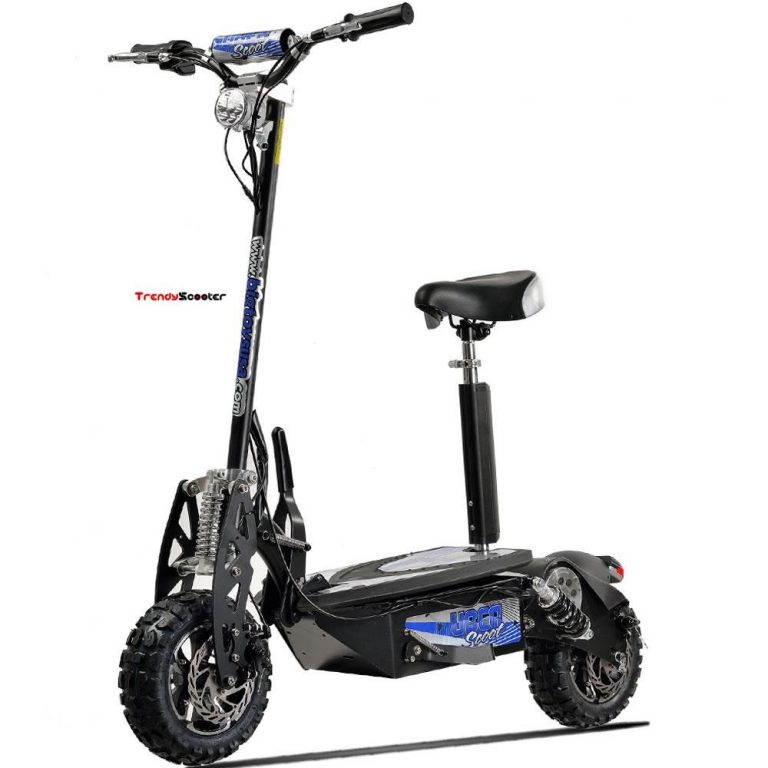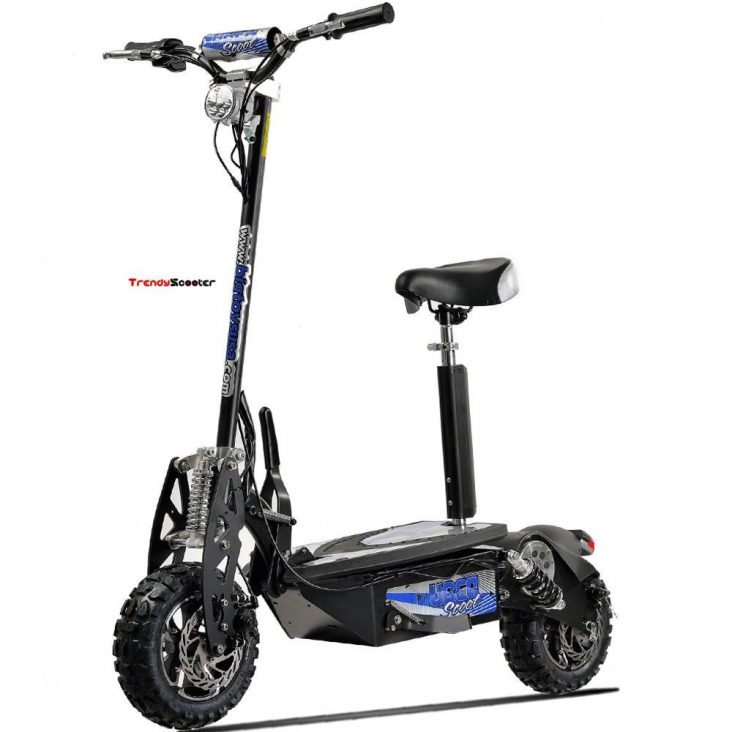 The 30 mph mark seems low when compared to the first few scooters, but for a scooter, what more do you need? This one runs on a 48 volt SLA battery, powering a tough and durable 1600 watt motor. This combination allows you to go over different terrains and climb steep hills. This is the heaviest one so far at 117 lbs, but it is foldable and fits in the trunk of a car. Furthermore, the range is quite low at only 12 miles on a full battery. If this is not enough for you, you can pay extra and get a lithium battery pack that increases both the range and the speed, while also reducing the overall weight. The rest of the stock equipment includes front and rear discs, front and rear lights, chain drive, and cool key ignition. The price tag of the scooter reads only $750, and they are quite hard to come by.
4. Varla Eagle One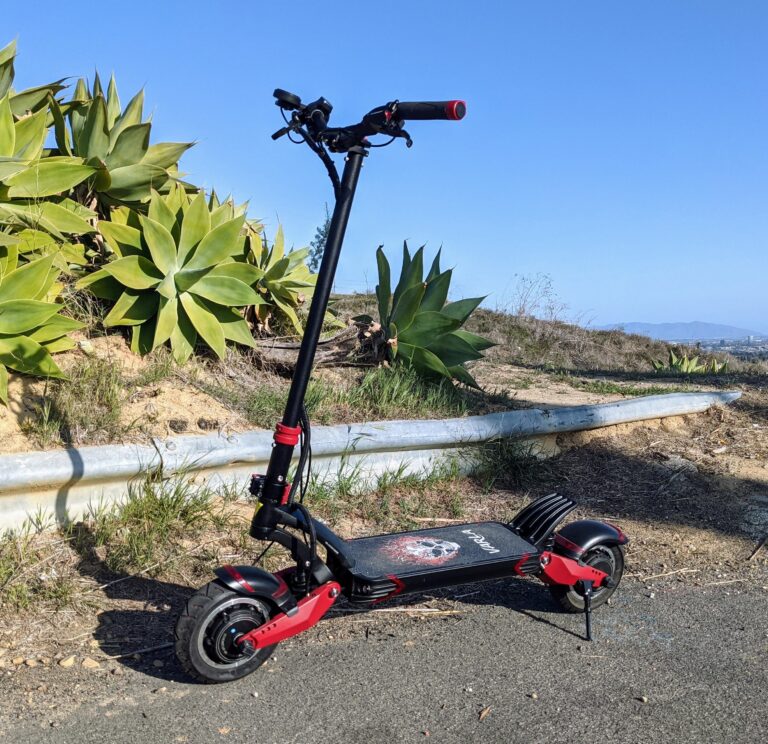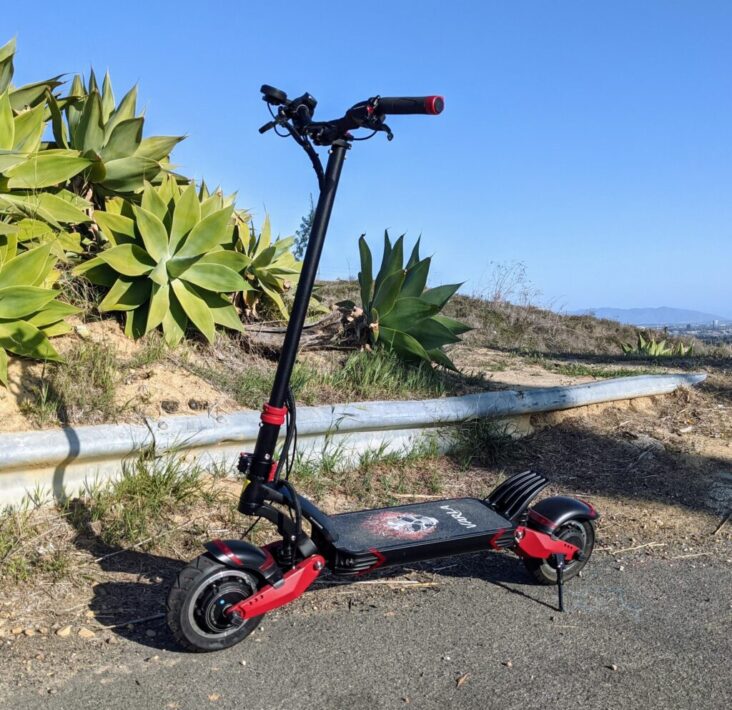 For those of you who are more advanterous and feel as if they are going to detour of the main road, we recomend the Varla Eagle One. THis is an e-scooter that can develop speeds of up to 40 mph and you can cover approximately 40 miles on one charge. That's quite a lot, you have to admit. Also, it is specially built for off-road situatins and dirt roads, but you can drive it in the city as well. For more information about this scooter visit Varlascooter.com
3. Mercane WideWheel
25 MPH, 20 Miles, Max Load 220 lbs, Extra Wide Wheels, Lightweight Chassis of 37.9 lbs, Full Suspension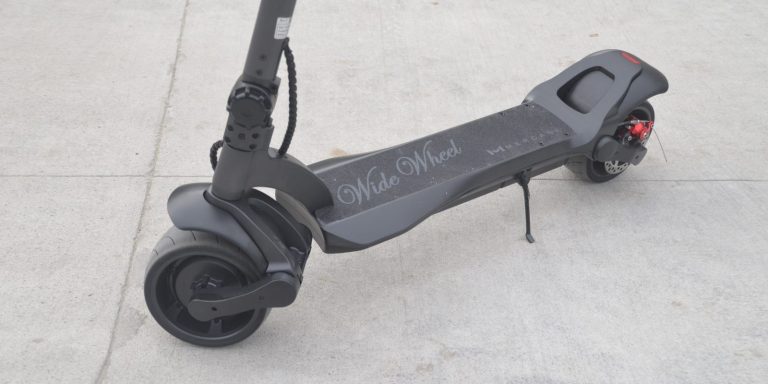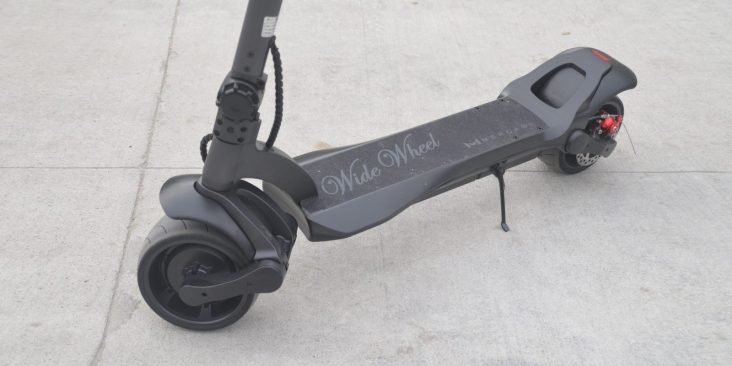 This small and compact scooter is both fun and fast, perfect for conquering the cities. It looks sleek and futuristic as well, and it is equipped with a pair of strong 500 Watt motors that allow it the top speed of 25 mph. Some consumers say they managed to squeeze 28 mph as well. Maximum range is 20 miles, and the scooter only weighs 37.9 lbs, which is amazing. It goes without saying that it is easy to move around and carry anywhere. There is a full front and rear suspension system present, as well as a rear disc brake. The tires are quite which boosts traction and keeps you firm on the ground and absorbs shock. What is more, there are front and rear LED lights and a cool kick stand to easily keep it upright when parking. This practical scooter costs around $889, which is rather reasonable.
2. MassimoMotor KXD
30 MPH, 5 Miles, Max Load 350 lbs, Smart LED Display, Lightweight Design, Three Wheels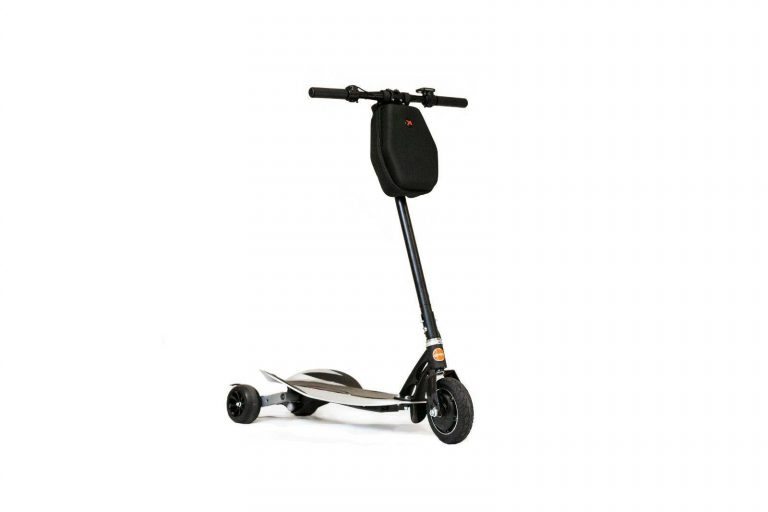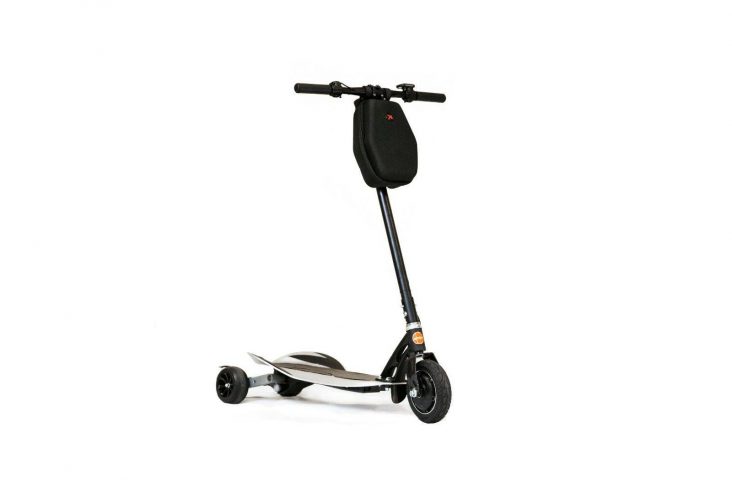 To put it simply, this scooter is cheap, fast, efficient, and effective, which is everything you would want and need from an electric scooter. It is not as advanced as the other ones listed above, but it is a low-cost alternative after all. It is powered by a single 350W motor, but it is swill powerful enough to make you move at 30 mph speed. The small motor makes it available for the scooter to weigh only 30 lbs. Although it is small and light, the range is still only 5 miles on a full battery. It takes 4.5 hours to reach 100%. It is definitely meant for city traffic, and not for long distances. The suspension is the usual, meaning no off-road fun with this one. There is a cool digital display that shows you the speed, mileage, and battery life. With a price tag of only $450, it is clear that this is a low budget, entry level electric scooter.
1. EcoReco M5
22 MPH, 20 Miles, Max Load 280 lbs, Smart LED Dashboard, Regenerative Braking, Integrated Technology Mounts, Foldable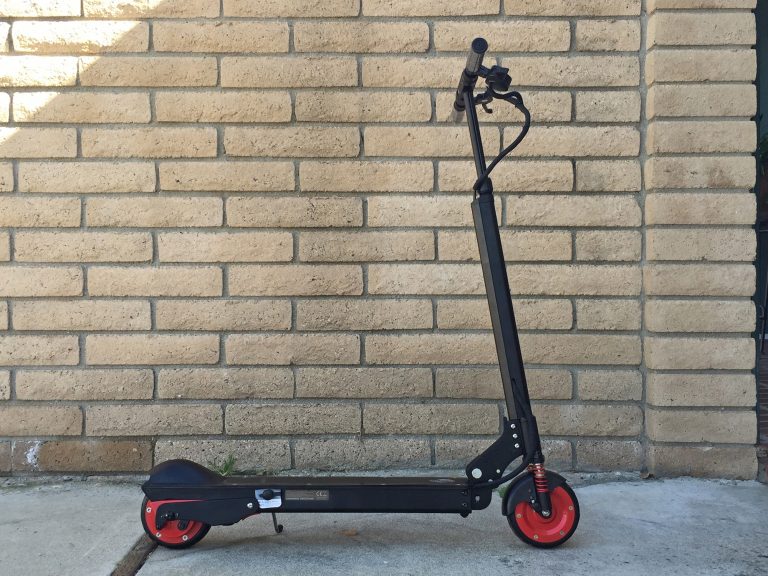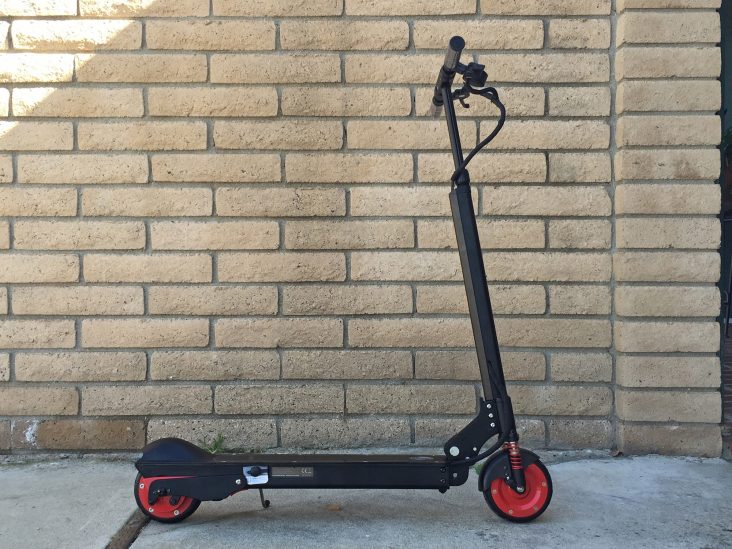 The last scooter on the list is also the slowest, at only 22 mph. However, it is generally a good overall scooter that is not the best, nor the worst. With a max range of 20 miles, it will get you places quickly enough. The charging time is the best of the list, as it will go from zero to 80% in only two and a half hours. Also practical is the folding feature, which allows you to fold it down in less than 2 seconds. The scooter only weighs 36 lbs, meaning it is among the lightest and most easily moveable, great for those who commute every day. There is a smart backlit LED screen that serves as the dashboard, a handy standard tripod mount for your GoPro action camera, and a universal phone mount. The rest of the practical features include the regenerative braking that helps save battery life. Sadly, the scooter lacks lights and horn, something that is not handy not safe. This scooter costs around $750, but can be found for less depending on where you look.
If you want to learn more about electric scooters or even find the best commuter scooter for yourself, visit scooterinside.com.