The Honda Grom is a compact motorcycle with sportbike styling, and it was introduced in 2014 for the first time. This bike has an outstanding fuel economy, and even though it is not the fastest one on the road, it is a great choice for the people who are looking for a scooter in this size and range. What is it about the 2018 Honda Grom that is so special?
Honda Grom Design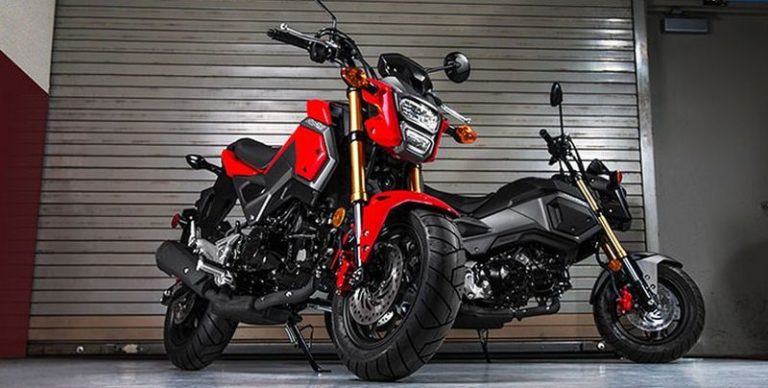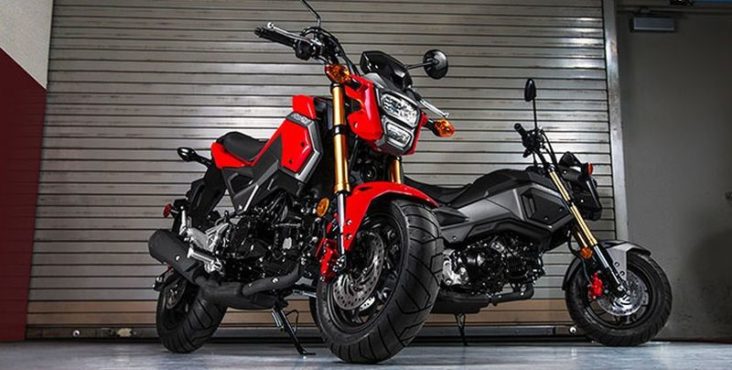 First of all, the Grom comes with thick tires which remind us of the old Z-series bikes, but there are no other similarities between the two. We could place the Grom between a scooter and a motorcycle, and it is often considered to be a minibike on steroids. The 2018 model features the aggressive design and new LED headlight.
One of the greatest benefits of the bike is its fuel efficiency, but the top speed is disgraceful, and you might not want to go on a highway with it. It is a small motorcycle, perfect for the city ride, but don't plan to go further away with this one. The size of the bike means that you will find a parking spot in no time, but you will have to treat it more like a bicycle than a motorcycle. In other words, it would be wise to chain it to a pole because it is light and a thief might be able to carry it away easily.