The bike ride is fun unless you ride it in an uncomfortable position. For comfortable and smooth-riding, it is very important that you ride in safe positions. Your body position while sitting on bike matters as it provides the proper control while you are riding. So it is very essential that you know the different positions for motorcycle riding. Sometimes a wrong riding position may cause a muscle pull.
Well, in this article, I have mentioned some different motorcycle positions that will surely make your ride comfortable and smooth. A good riding position relaxes your body and reduces fatigue and stress of muscles. So, if you are the one out there who is looking for comfortable and relaxing motorcycle riding positions, then you are at the right place. All you have to do is to learn about a new riding position and choose one that will provide you with a comfortable riding experience.
Best Motorcycle Riding Positions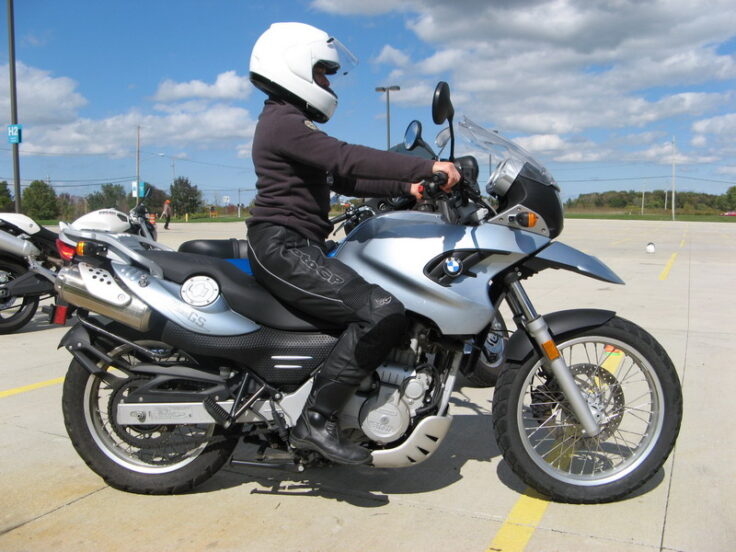 A wrong motorcycle riding position will cause back pain and uncomfortable riding. So, to reduce this, you have to be choosy about your motorcycle riding position. A good position will let you ride easily and effortlessly. A comfortable ride will provide proper support to your back to prevent backache. A fine riding position will keep your body posture erect without making it bend.
Rules For Riding Different Positions
There are general basic rules and tips that you need to follow before you start practicing in different riding positions. If you follow those rules then you will surely make a perfect riding position. Following are the basic rules that you have to keep in mind while riding.
Firstly, you have to make a proper grip in whatever position you are thinking of riding.
Secondly, your thighs must grip the bike's frame. This will let you have proper stability while riding a bike.
Thirdly, you have to relax so that you can properly concentrate while riding and maintain the balance of a certain position.
Lastly, you have to grip your knees, maintain the straight position and keep going.
3 Types of Motorcycle Riding Positions
1. The Standard Riding Position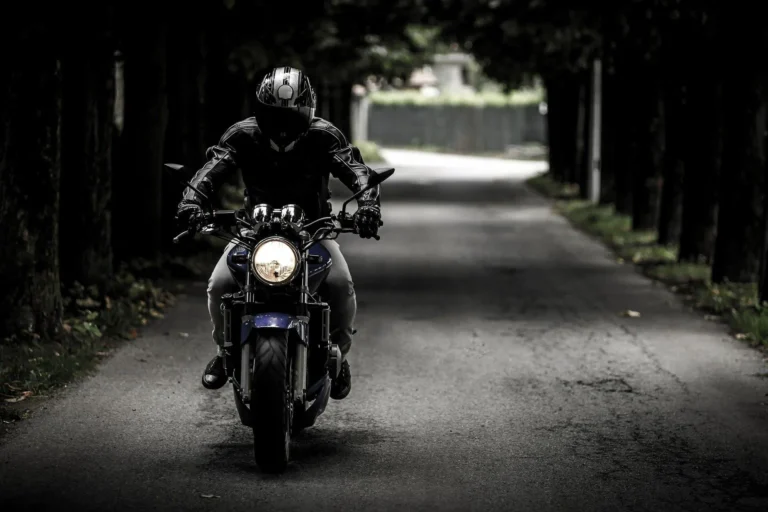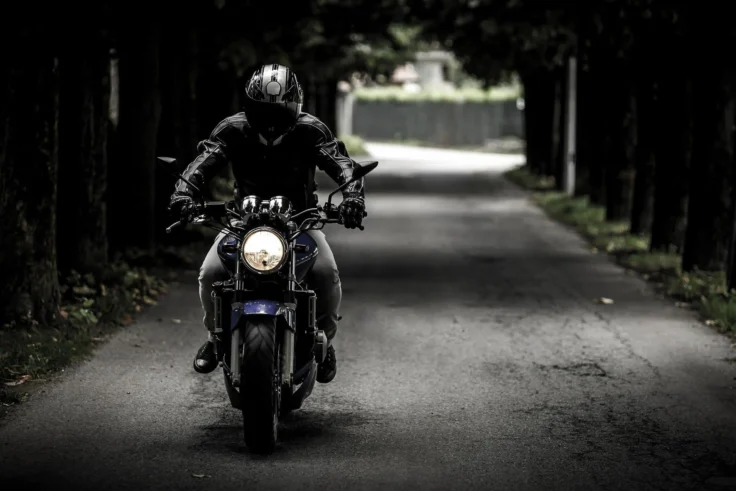 The first type is the standard riding position, which is erect and straight. This riding position is considered the most comfortable one. This position can be used universally by every rider regardless of age and back pain. The standard position keeps your bones straight and spinal cord erect, which reduces back distress.
This riding position is considered the neutral one that you can easily make in every bike model. The standard riding position allows the proper blood circulation, which boosts your energy and lets you ride efficiently. Also, this riding position depends upon the bike seat. If the seat is high, then this position might cause distress and discomfort after some time.
The neutral riding position allows a clear frontal view and a comfortable motorcycle grip. Being in this position, you can easily bend your knees and create a standard position of riding. This body posture will allow wind resistance so that you do not face trouble while riding on a bike. It helps you maintain proper control and provides a comfortable ride.
2. Sport Position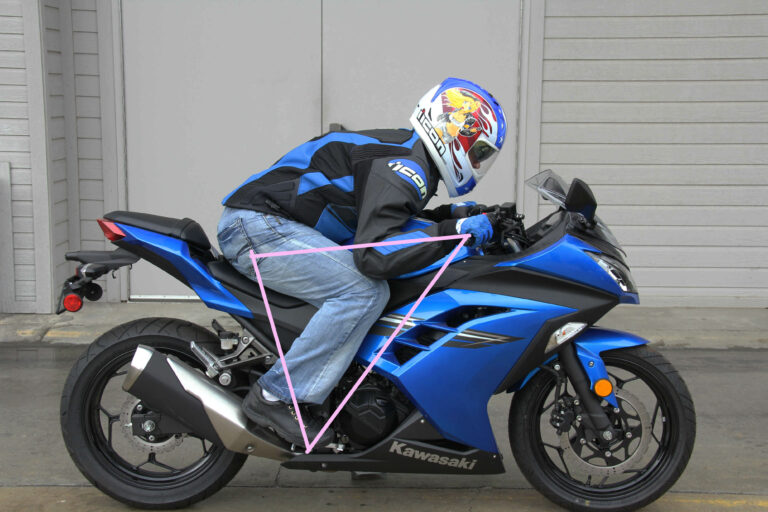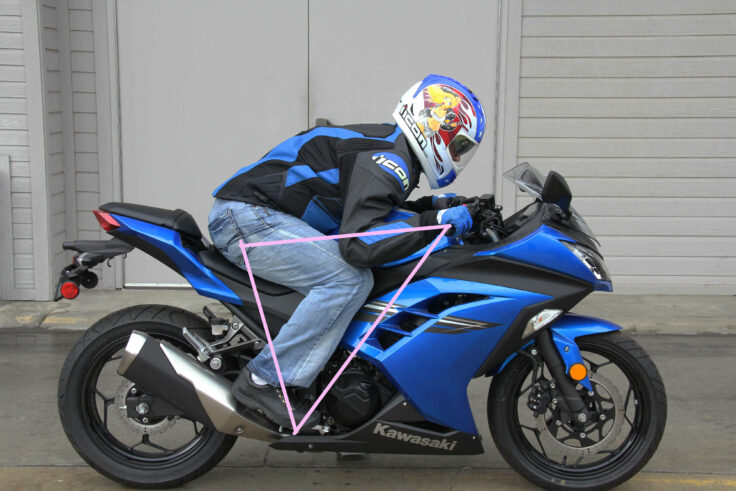 Another best position is the sport motorcycle riding position. This position can be followed while you are on the short ride. The sport position will provide proper control and a comfortable ride even when you are riding at a fast speed. This is also known as the slightly leaned forward position. You have to lean upwards just a little from your hip side.
This position works well for the sports bike. The leaning position from the back prevents back problems and provides a comfortable ride to the rider. The proper legs and muscle placements will provide proper support to your body. The stomach should be placed on the tank of the bike, which will provide a wide-angle while riding.
The knees have to be bent against the tank and then rest the feet on the footpeg. Doing this will prevent air resistance and will provide proper control while riding. This style is mostly followed by the riders during sports activities. Most beginners also follow this position but following this position for a longer time will cause body discomfort.
3. The Cruiser Riding Body Position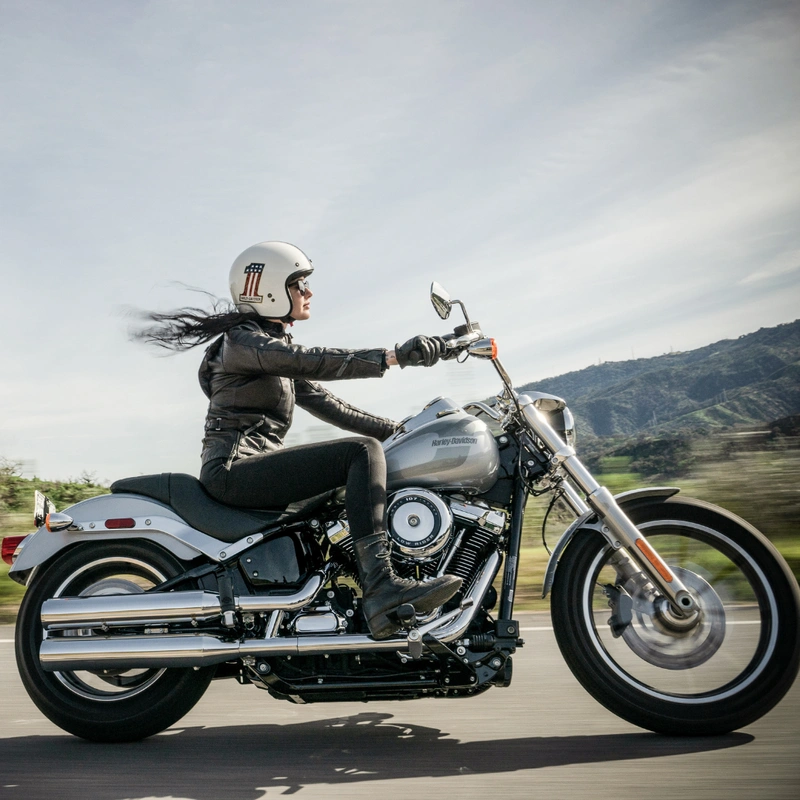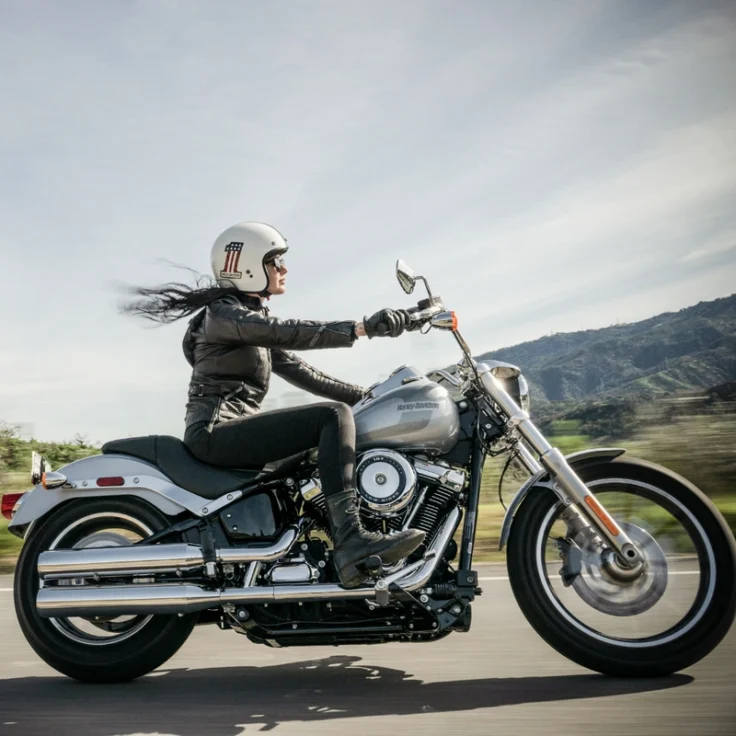 The relaxed cruiser is considered the best motorcycle riding position for long rides. You will simply enjoy this body posture while you follow this motorcycle riding position. You have to stretch out your legs and feel free and comfortable while riding the bike. This body is slightly inclined to the back, which provides a comfortable experience to the rider.
You can stretch your arms and sit straight without any need to bend your body. It will allow you to have a proper grip while riding and cause a smooth and easy riding experience. The sitting position provides a straight back and smoother long rides. You have to bend your elbows and extend your arms in a comfortable position.
The legs position is totally extendable so that you can ride in an effortless position. After positioning your legs accordingly, you have to put your feet on footpegs. If you want to go for a longer ride, then this position must be the best one to opt for. This motorcycle-riding position is comfortable enough for extended rides.
FAQs
What is the most comfortable motorcycle riding position?
The most comfortable riding position that a rider can ride in is the standard or upright position. This riding position is generally considered the easiest and comfortable one to ride on. It is considered a neutral position, so many of the riders can follow it without facing any problem.
What is the proper way to sit on a motorcycle?
The proper way of sitting on a motorcycle is in the position in which the rider feels comfortable and easy. It depends upon the ride that either you are going for a long ride or a short one. Depending on it, you can follow the comfortable sitting position for the perfect riding experience.
How can I improve my motorcycle riding position?
You can improve your motorcycle riding position by making a proper body posture. A good and comfortable body position will improve your riding fun.
Is riding a motorcycle bad for your back?
Riding a motorcycle is not bad for your back, but instead, the wrong position will cause back pain. While riding, it is necessary that you follow a proper riding position so that you may not hurt your back or feel distressed.
Is bike riding bad for your posture?
If you do bike riding without following the right position, then, of course, it is bad for your body posture. The wrong motorcycle riding position will cause stress and pull in your muscles, which will surely lead to a bad body posture. While riding, it is very important to ride with a proper body posture.
When you are properly seated on a motorcycle, Your arms should be?
When you are properly seated on a motorcycle, your arms should be at the level of your handlebars. At the same time, your body should be a little bent so that you can level up your arms perfectly. Lock your hands on the bar and make the proper grip so that you maintain balance while riding.
Conclusion
Well, heading towards a conclusion, and I am sure that you have learned a lot from my article. Now you can follow any position of your own choice, which you feel best and comfortable in while you ride on a bike. A good bike position will let you ride safely and comfortably without facing any distress and pain in your back. All you have to do is to take a position that fulfills all your riding requirements and adds more thrill to your riding experience.