Not so long ago, women on motorcycles were a rarity. Today, 12% of all riders in America are female, which is a sharp rise from just the last decade. The number will only continue to grow, as more and more women gather the courage to question the stereotypes and start riding bikes.
20. On top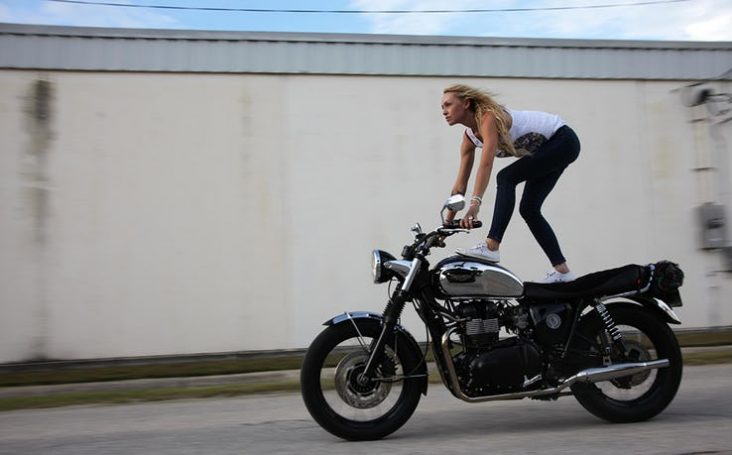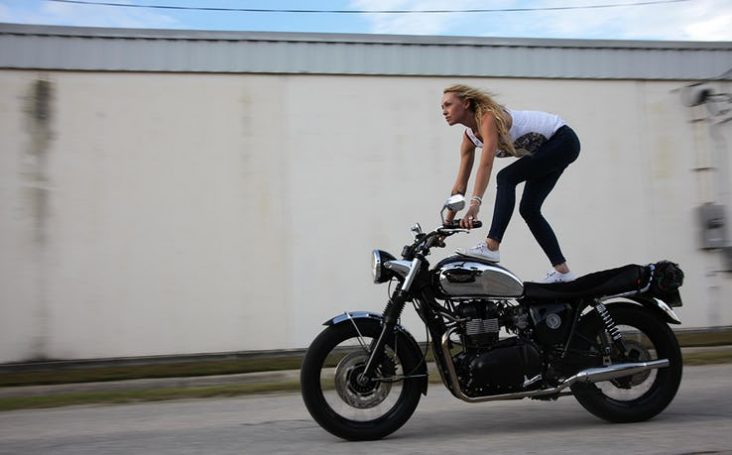 While we don't condone riding without a helmet and appropriate protective gear, this picture was just too epic not to include it. There was a time when this and similar stunts were reserved for men, but it is no more, as this girl on a beautiful café racer proves.
19. Enjoying a ride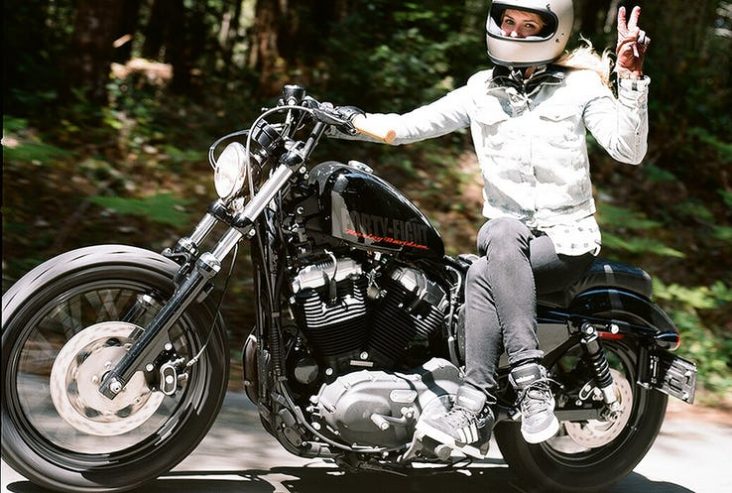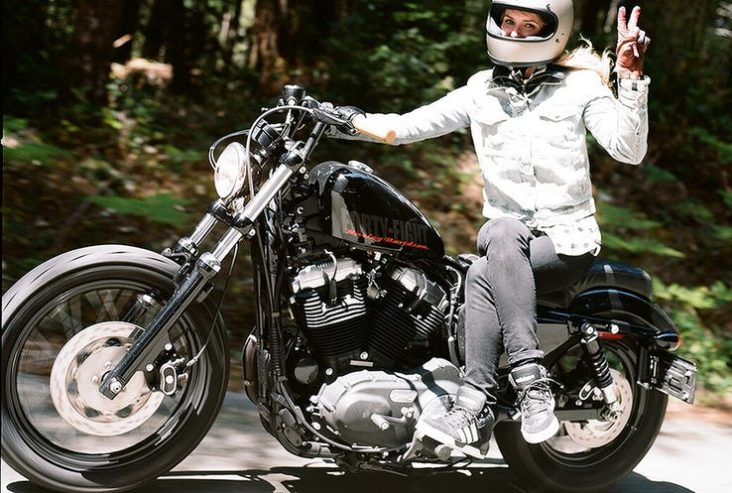 It took us a while to realize that the bike with the girl sitting on it with her legs crossed is actually moving. Great picture and a great Harley Davidson Forty-Eight.
18. Girl on a Ninja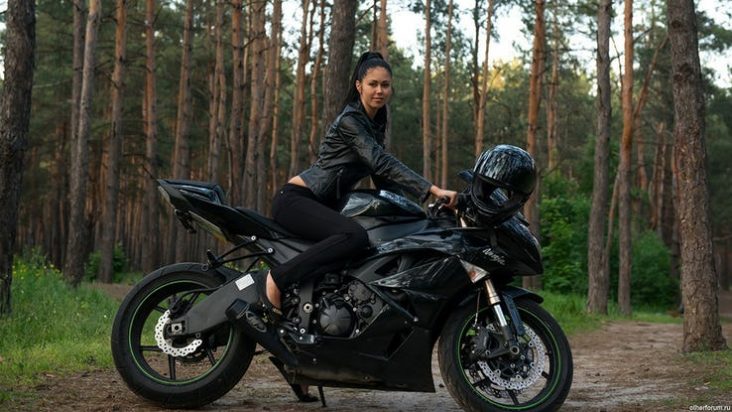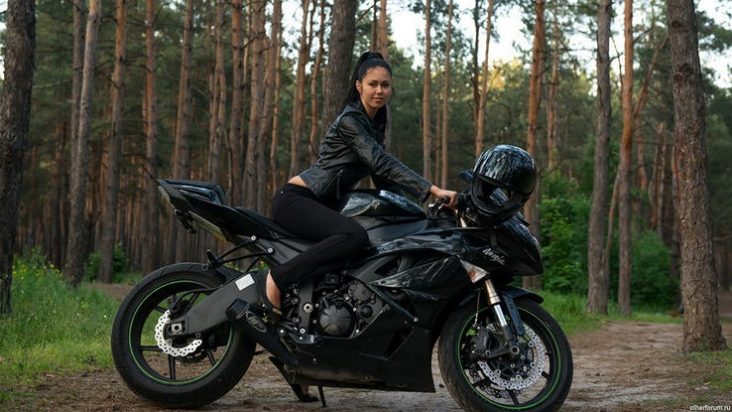 Kawasaki Ninja 400 is a powerful bike, but that doesn't stop women from riding it and enjoying it.
17. Supermodels ride too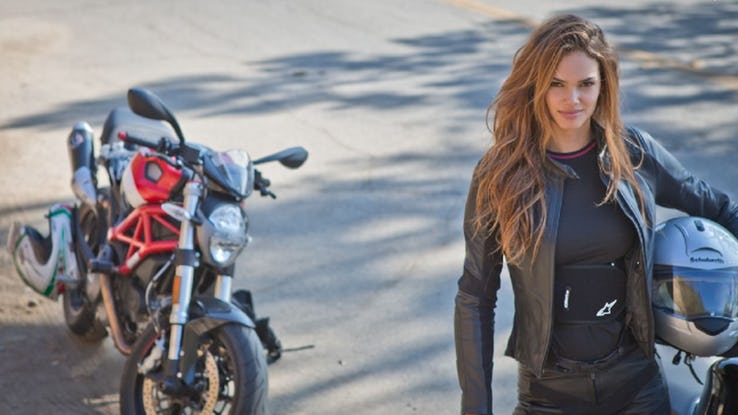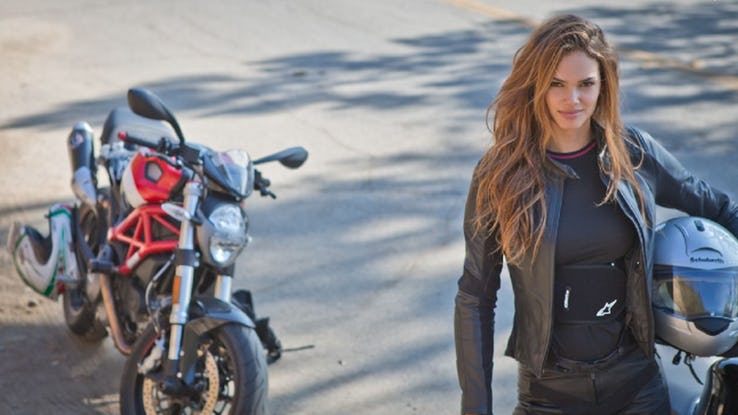 The face of Maybelline isn't something one would usually associate with bike riding, but that isn't the first stereotype Lisalla Montenegro, a Brazilian-born supermodel broke. But when it comes to safety, she obeys every rule, as seen here with a helmet and full riding gear.
16. Daredevil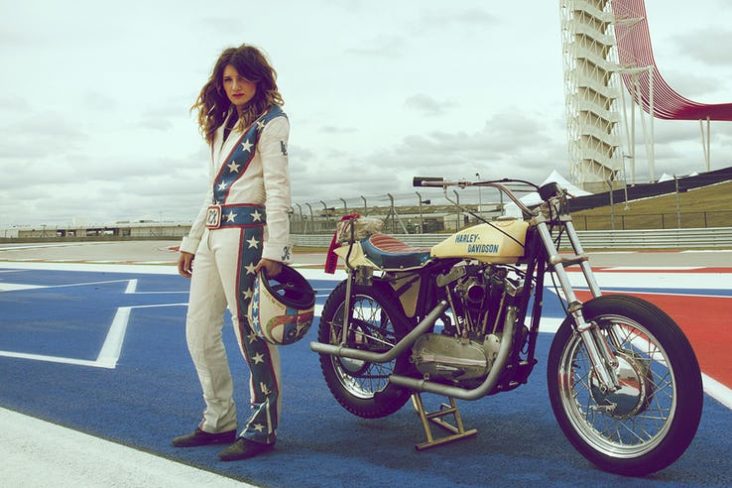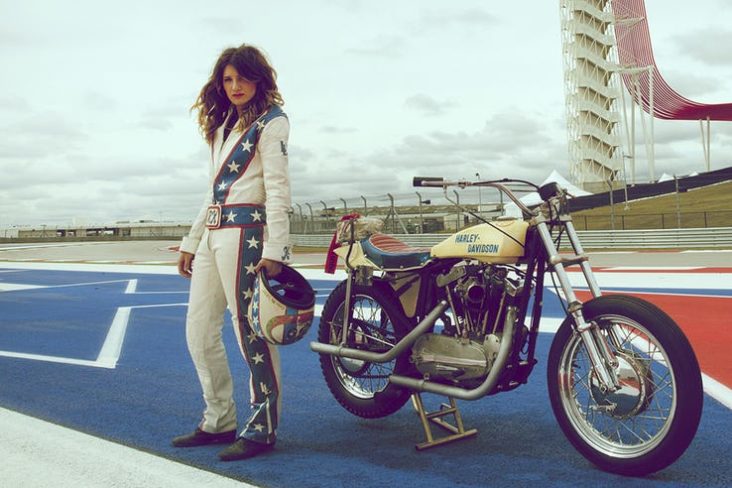 A woman daredevil? Why not? Lanakila MacNaughton, a photographer and a rider herself, is posing in a traditional daredevil uniform next to the supped-up Harley Davidson bike, ready for some stunts.
15. Sydney Motor Show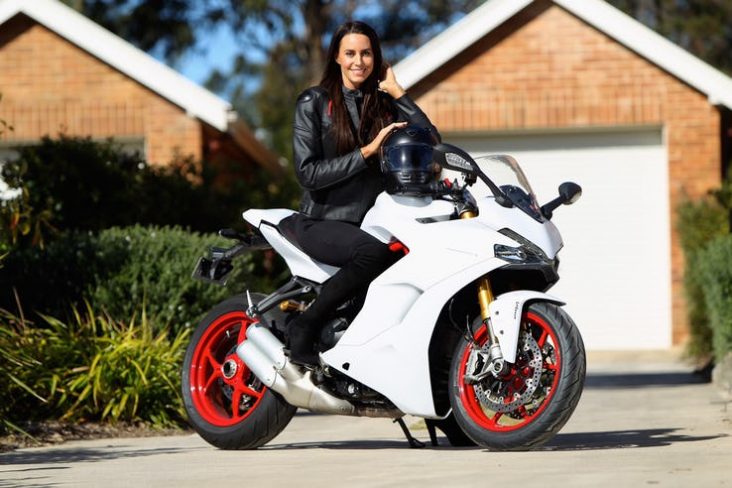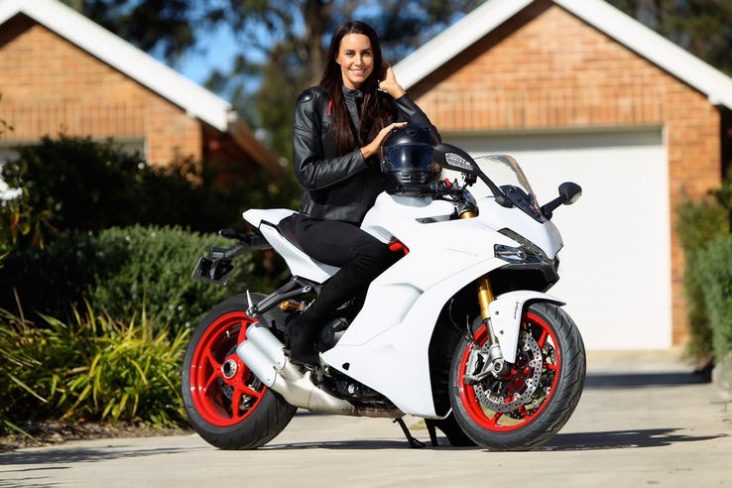 The Sydney Motor Show is one of the first shows in the world to accept the new reality of women riders and have decided to showcase the entire line up of female riders and their bikes.
14. Women Racers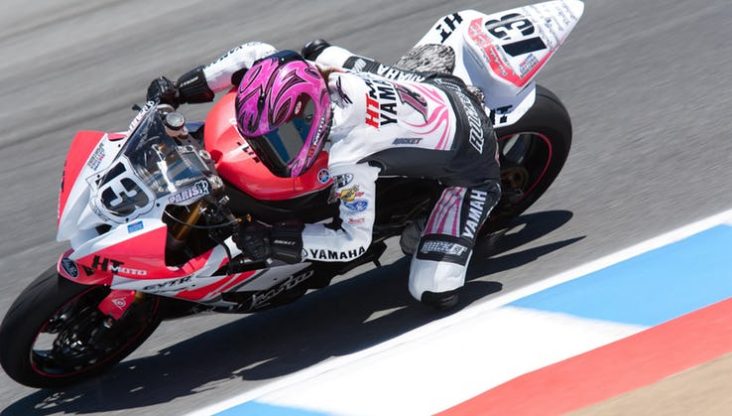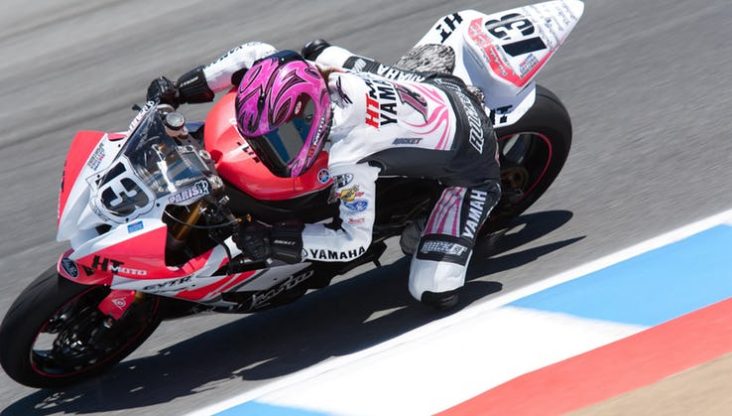 There is a story circulation Internet, according to Pickering Post, about a girl professionally racing her Yamaha R1. She was supposedly very good until pregnancy forced her to leave it behind. One advantage men still hold over women when it comes to bike riding is that they don't have to make such sacrifices.
13. Harley and women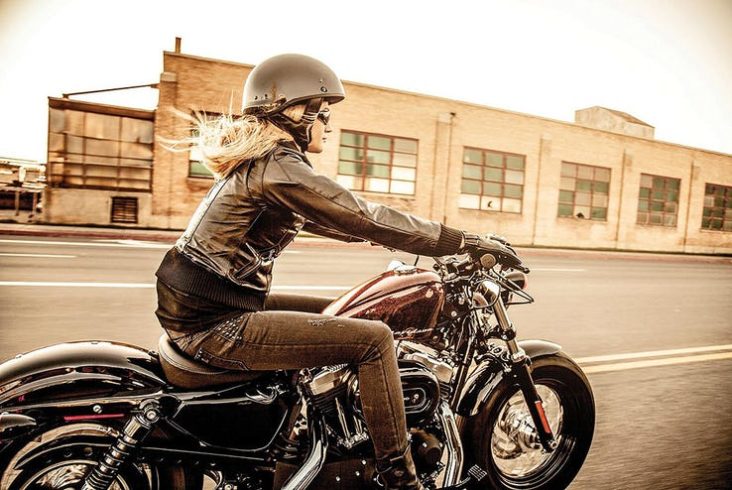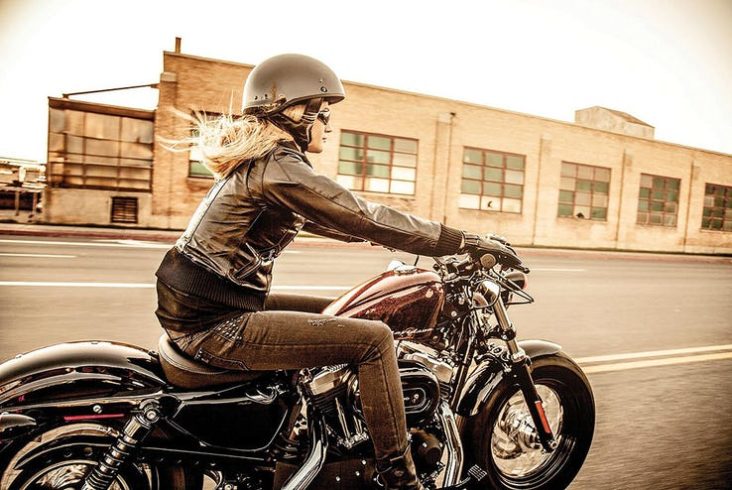 Thanks to the careful design of the bikes like Softail Deluxe, the 1200 Custom, or the 883 Low Sportsters, or even the Street Glide, Harley Davidson is very popular with female riders.
12. Riders are happier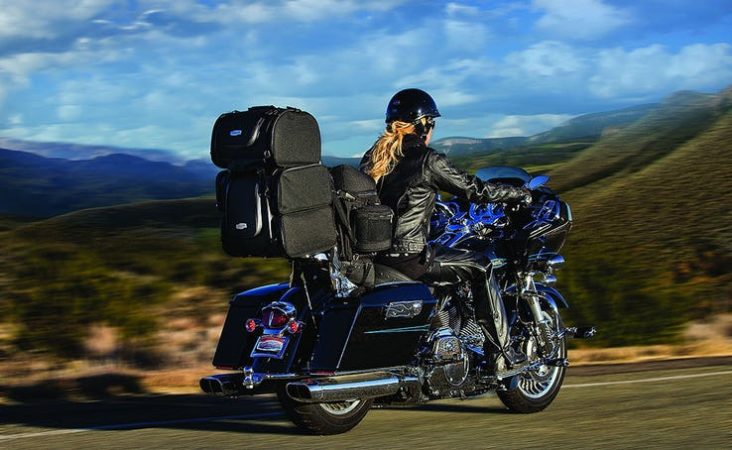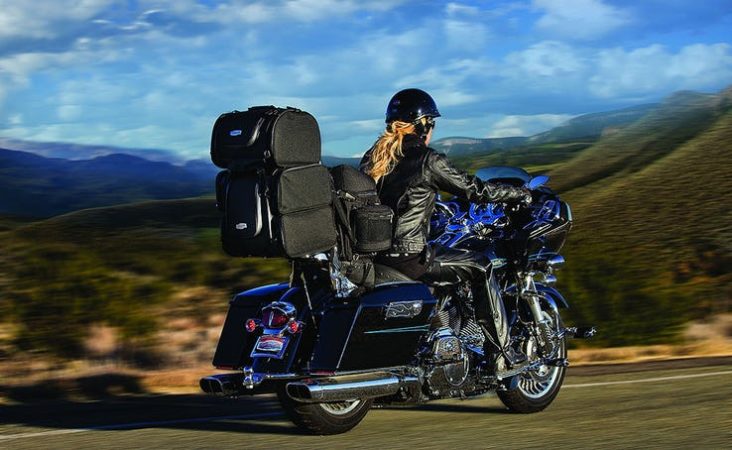 The girl on her packed Harley seems to be confirming the study performed by Kelton, stating that "women who ride a motorcycle are more than twice as likely to always feel happy, while 34% also said they felt less stressed as opposed to non-riders, and 35% of the riders also said they felt more confident ever since they started their riding careers"
11. Drag racing queen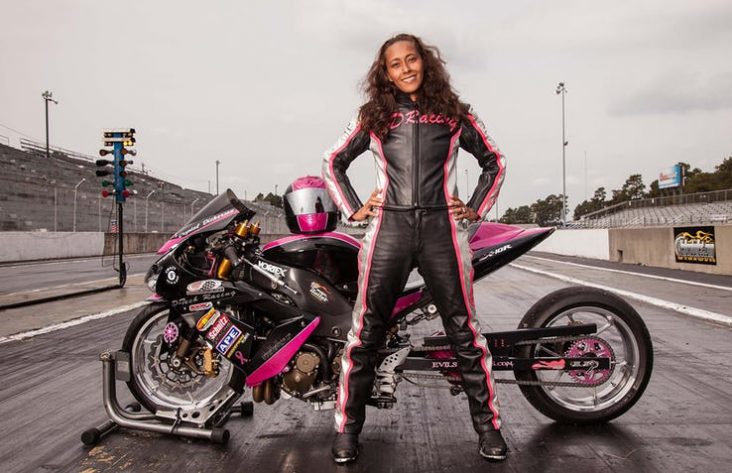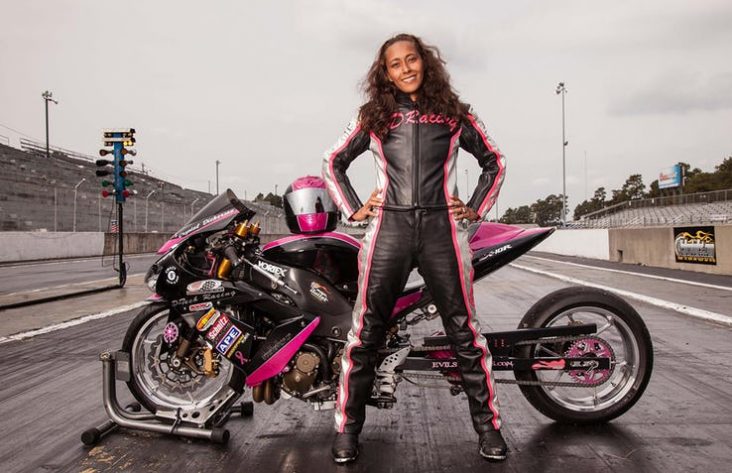 For Crystal Dickerson, drag racing is a family trait. Her entire family is into it and her father was the one who introduced it to her. Now that she has a kid of her own, she can't wait for her to grow enough and take her turn.
10. Chieftain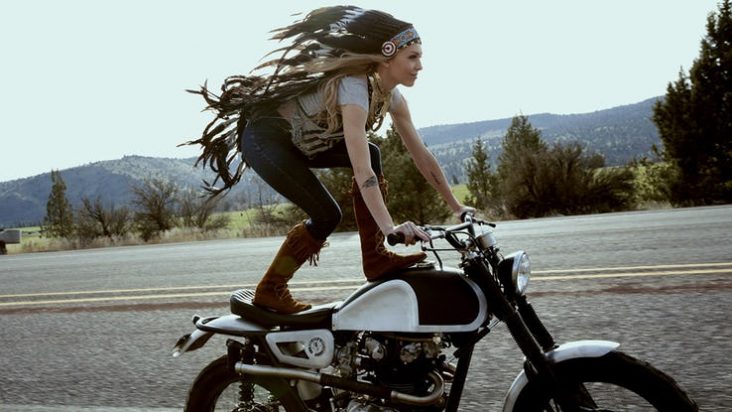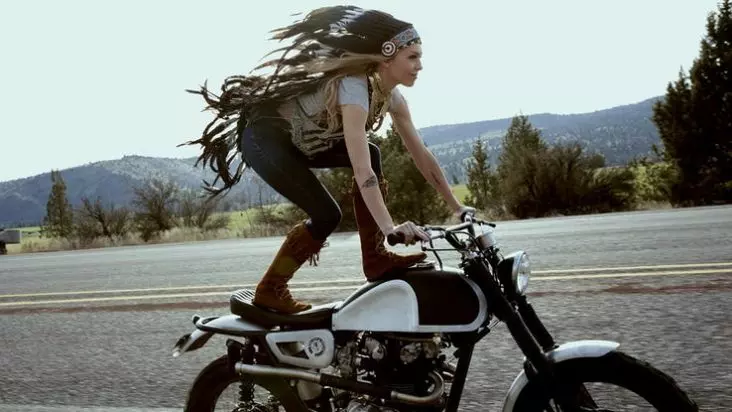 Native American warrior had their horses, while this girl in a chieftain's headdress has a bike. The level of courage is pretty much the same.
9. British women riders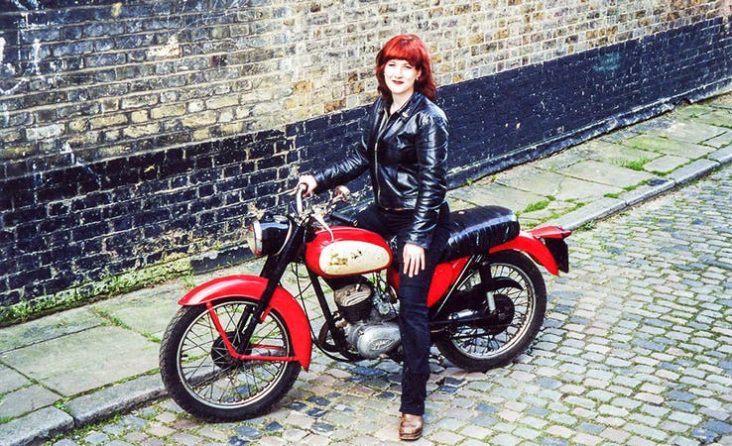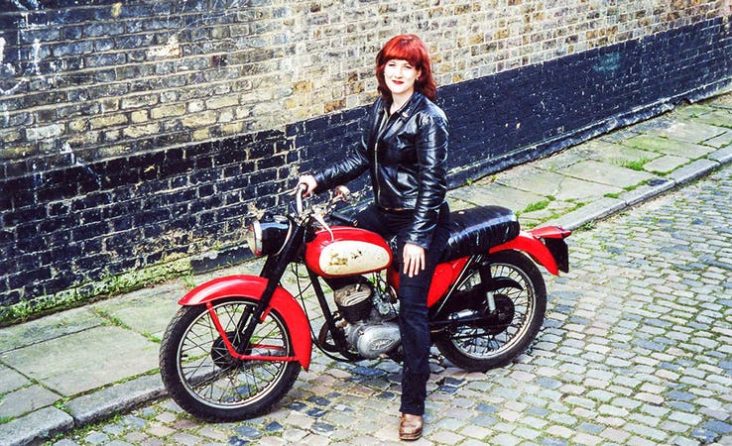 British ladies are no stranger to bikes, as testified by this photo of a redhead on a classic Bantam D7, made by the Birmingham Small Arms Company.
8. Serious riders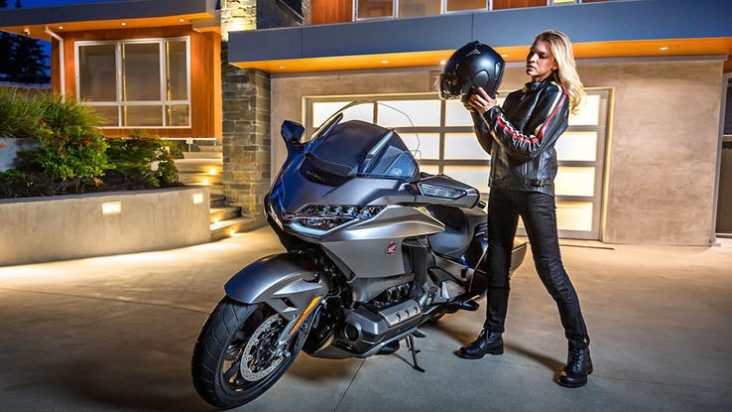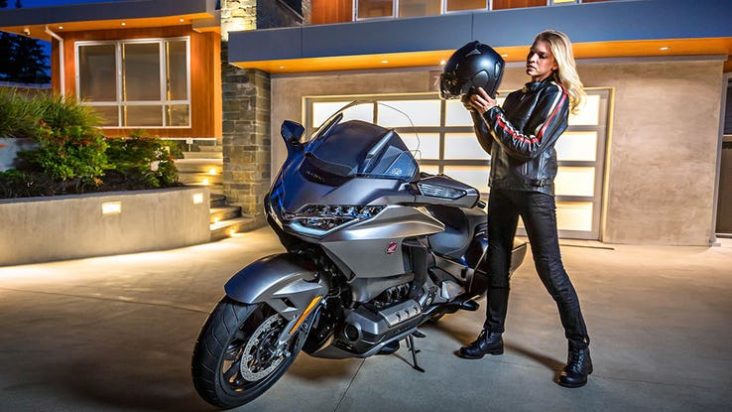 Honda Goldwing, with its 1833cc engine and horizontally-opposed six cylinders, is a serious machine that requires a serious rider. Here we can see one, getting ready for a ride.
7. The Champion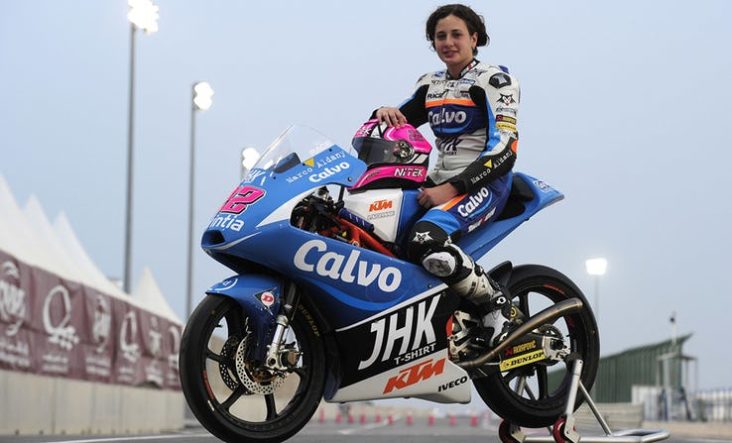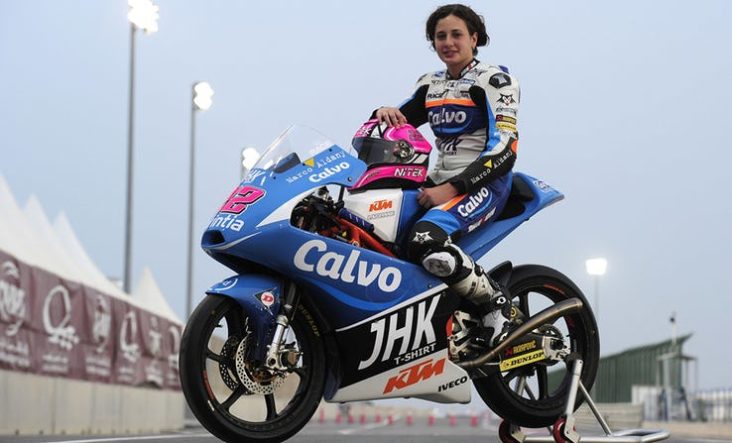 Ana Carrasco Gabarrón won the 2018 World Supersport 300 Championship on her Kawasaki Ninja 400. She is also the first female to score a win in the World Championship single series. The future seems promising for this young lady.
6. India riders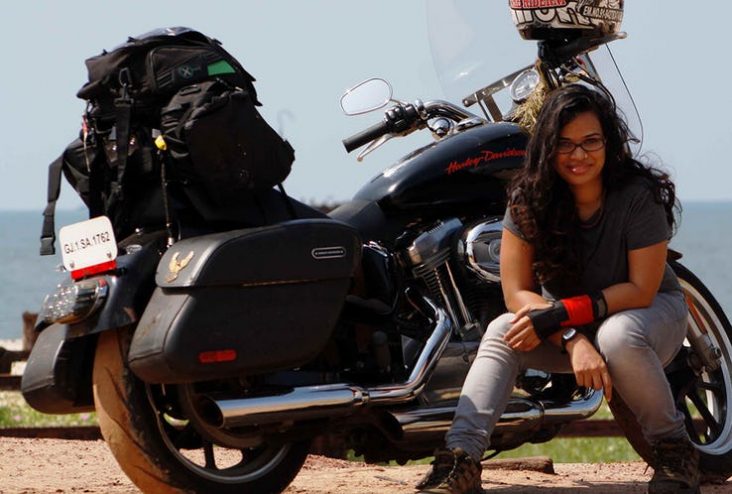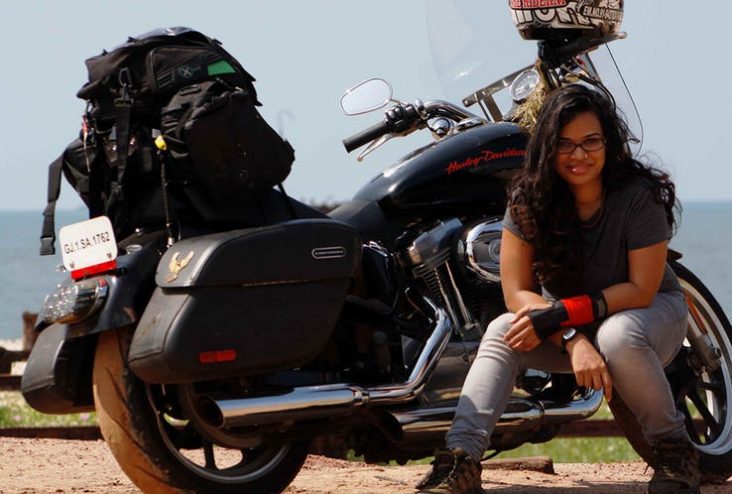 There is something about Harley Davidson bikes that girls just love. AnjalyRajan was so enchanted with her, that she decided to share the feeling and formed an all-female riders group in her hometown of Ahmedabad, Gujarat.
5. Artsy Jock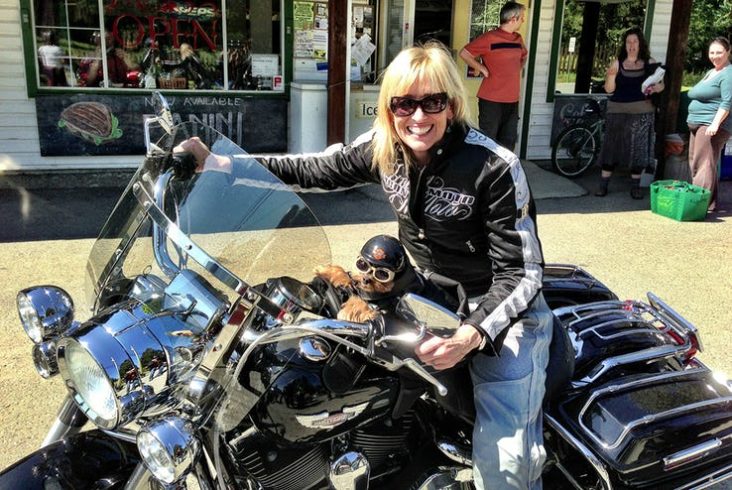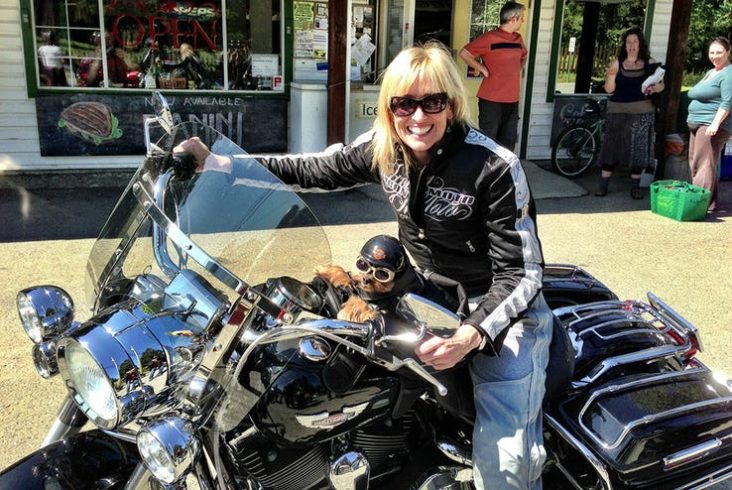 Nancy Hamilton is known as Artsy Jock on the Internet. According to her "I have been in business for just about everything from People (I owned my own Personnel Agency in Toronto), Drugs (Pharmaceutical Rep), Sports Equip (Sports Rep), Stocks, Bonds, Mutual Funds (Stock Broker & Banker), Mortgages, and Real Estate (Realtor) – still am." On top of it all, she rides a chopper!
4. Stunt double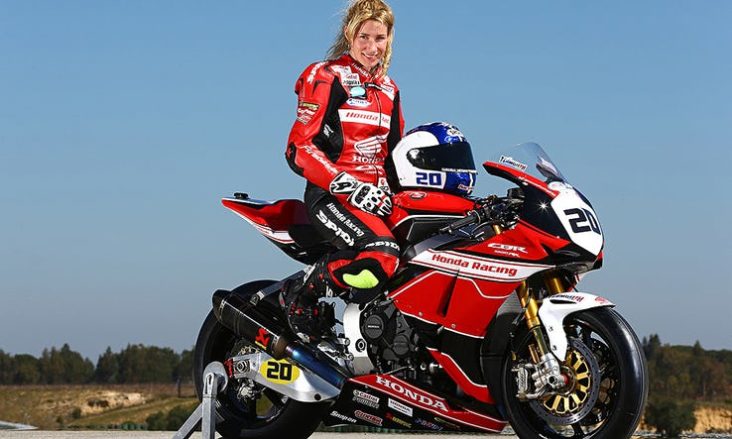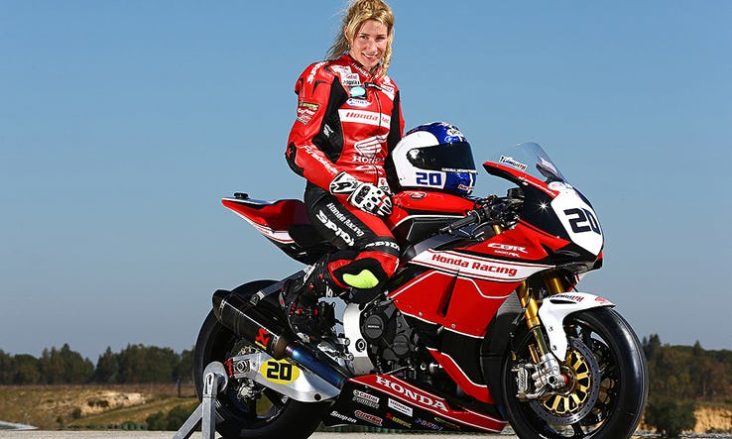 Rebecca Ferguson's stunt double during the filming of Mission Impossible, Jenny Tinmouth, holds several world records when it comes to motorsport.
3. BackRoad Ball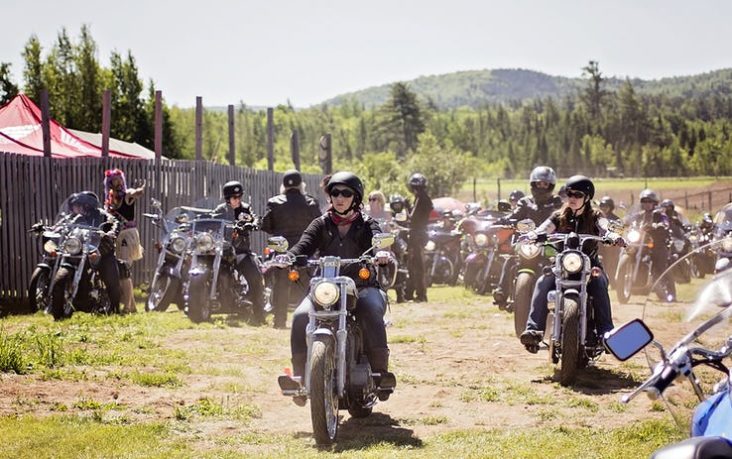 BackRoad Ball is female-only motorcycling club from Canada, founded by Kristin Munro and Heather d'Entremont. According to them, "The BackRoad Ball is not only a women's only motorcycle adventure weekend & Campout. It's a celebration of female motorcyclists. Registration is open to all licensed female-identifying motorcyclists as well as moto-curious women regardless of motorcycle make or type, club affiliation, or age (19+)."
2. Solo adventure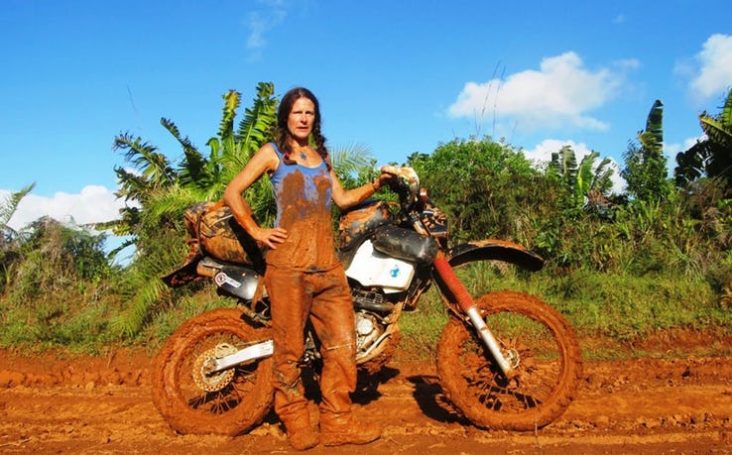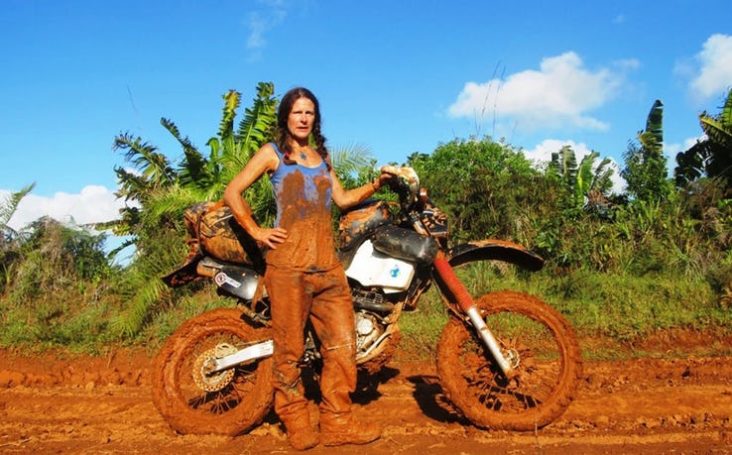 We often see men riding around the world on solo journeys, but for obvious reasons, women tend to avoid such adventures. Tiffany Coates decided to challenge this stereotype and so far has visited Australia, Timbuktu, East Africa, northern Alaska, Labrador, Tierra Del Fuego, the Silk Road, Siberia, Madagascar, Outer Mongolia, and India, all alone on her bike.
1. Catwoman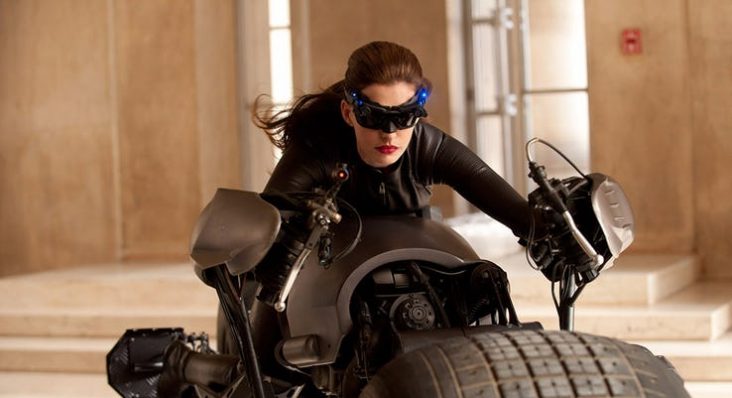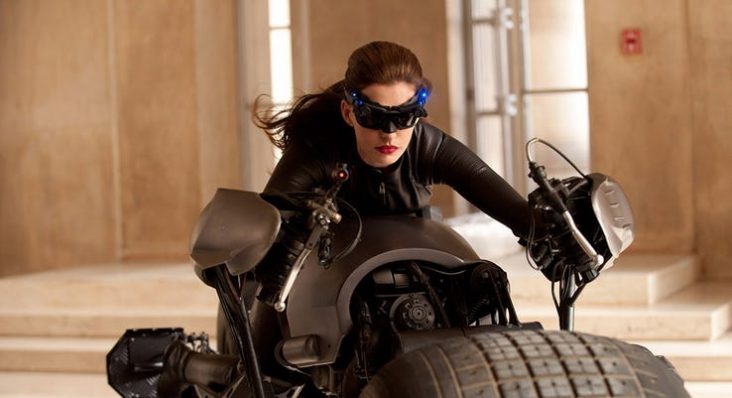 And we can have this list without Catwoman. She may be a fictional character, but Selena Kyle, played by Anna Hathaway, looks amazing on Batpod, especially when she takes out Bane.