The Yamaha Rhino is an off-road vehicle that was produced by Yamaha in 2012. However, since it's not as popular anymore you may wonder what is the best oil for Yamaha Rhino. Today we will be taking a look at 2 of the best oils you can get for your Yamaha Rhino.
Oftentimes, the importance of the quality of oil you're pouring into your vehicle is overlooked. So, read more about the ideal oil for Yamaha Rhino to avoid making this mistake, and ensure a long and healthy life for the engine of your Yamaha Rhino.
Best Oil for Yamaha Rhino
As mentioned before, we will be discussing two oils for the Yamaha Rhino, and the pros and cons list will also be given with our reviews. Both these products are rated highly by Roadweekly.com which is an extremely respected site in the industry.
YamaLube All Purpose 4 Four Stroke Oil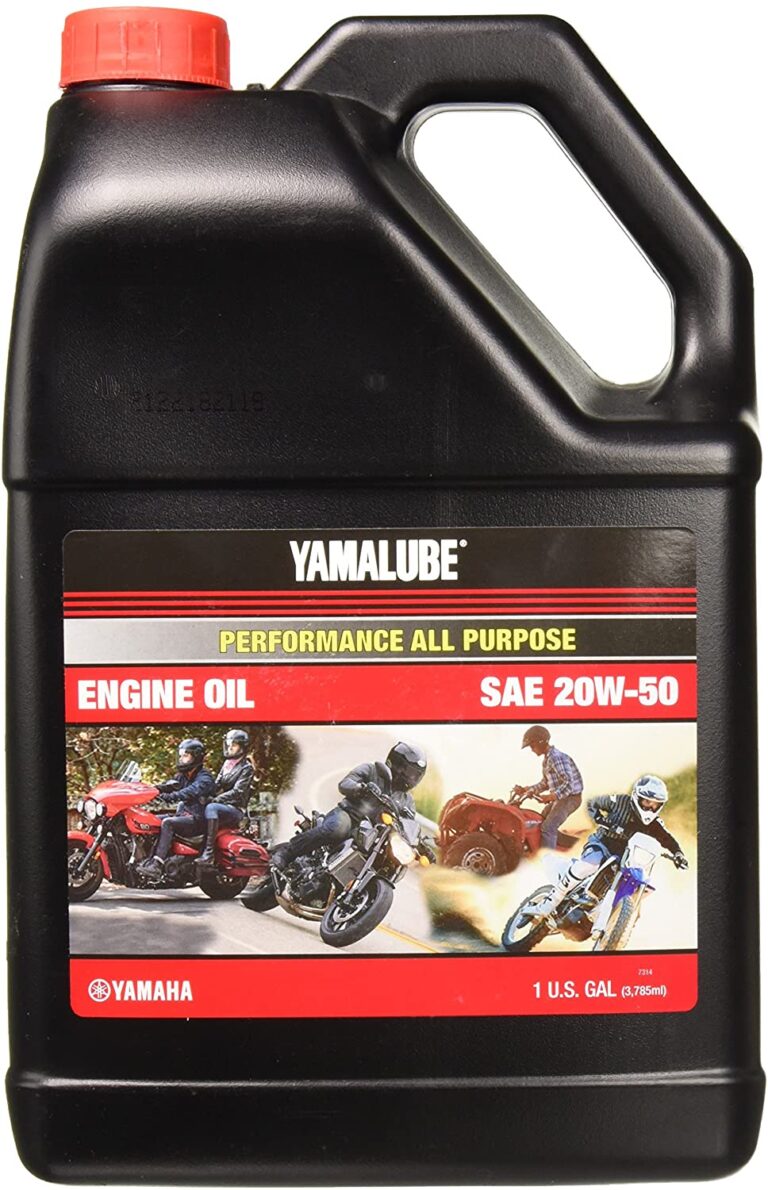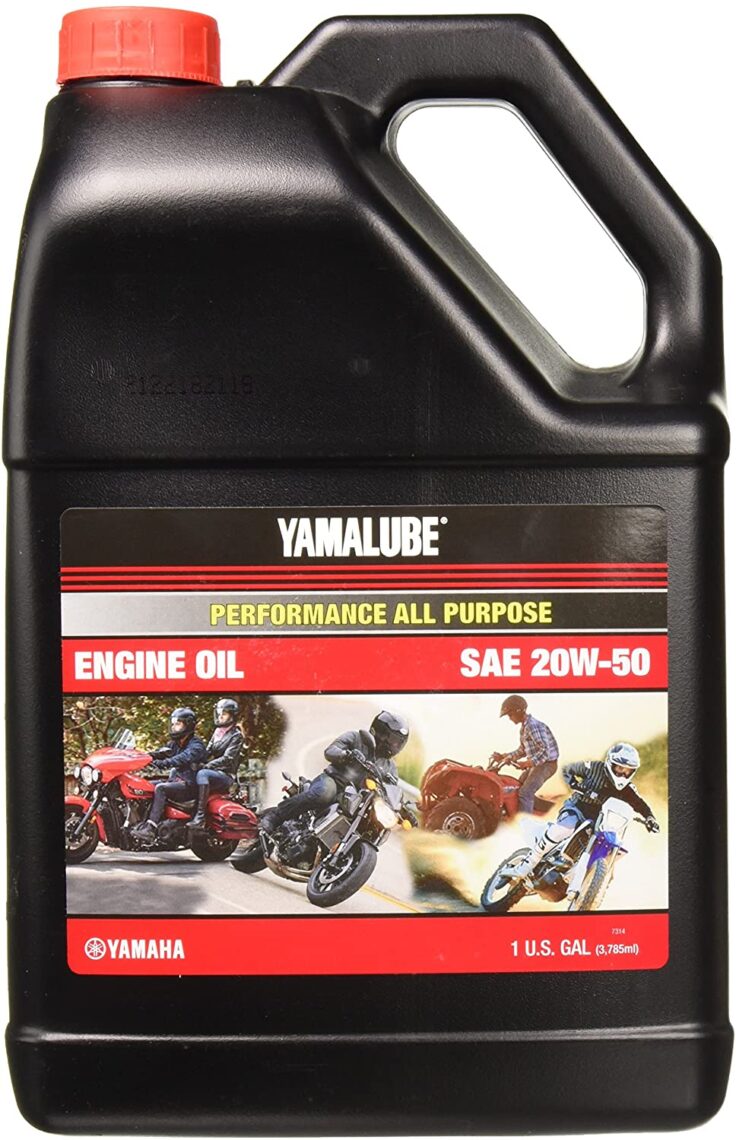 This oil manufactured by Yamaha is of great quality, and we would say that it is quite versatile because it's all-purpose. You don't have to doubt pouring this oil into your engine because Yamaha is its OEM.
Because this oil is an all-purpose 4 stroke oil, you can use it YamaLube for your Yamaha Rhino as well as other vehicles such as motorcycles, and even utility vehicles. The performance blend is suitable for a wide variety of vehicles.
The YamaLube is a mineral-based oil, and the additives that are in this product are of top-notch quality, and they are very clean. As a result, this oil will not damage your engine and will help in prolonging its lifetime.
Viscosity of the oil is a determining factor when it comes to oils, and the 10w-40 viscosity of this YamaLube is ideal for the Yamaha Rhino. It coats all the parts of the engine very well and ensures smooth operation. In addition to the good viscosity, the anti-frictional properties of this oil protect the engine from damage due to friction, and so improve its longevity.
To give yourself more mental satisfaction, you should also know that this oil meets the JASO MA requirements, and exceeds them.
Pros
All-purpose oil so can be used with the Yamaha Rhino as well as other vehicles.
Mineral-based oil with clean additives that won't damage the engine.
Yamaha is the OEM of this oil, so it is reliable.
Has anti-frictional properties so it will keep the engine running smoothly.
Exceeds the JASO MA requirements.
Cons
The price is on the higher end.
Yamaha 4-Stroke Engine Oil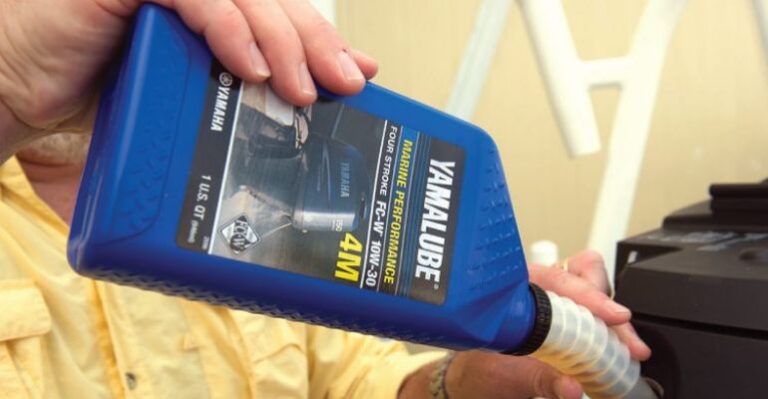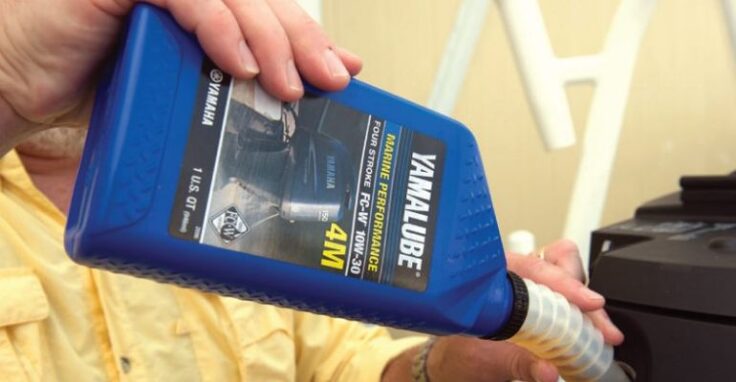 The second oil on our list is also a Yamaha oil: the Yamaha 4-stroke engine oil. This product is also genuine because Yamaha is its OEM, so you know it will work well with your Yamaha Rhino. Like the previous oil we have discussed, this one is also a mineral-based engine oil, and is of very high quality.
What sets this Yamaha 4-stroke engine oil apart is that it was formulated with the intent of being used in difficult marine conditions. Thus, this product works flawlessly without any signs of failure in regular conditions with your Yamaha Rhino.
Because the Yamaha Rhino is an off-road vehicle and is often put into more critical conditions, this oil is specifically good for it. Your engine will stay healthy and rust-free for a long time if you use this oil, because it provides resistance to corrosion, and reduces friction in the parts of the engine due to anti-wear additives. The viscosity of this item is 10w-30 which is fitting for the engine operations of the vehicle of concern.
The Yamaha 4-stroke engine oil is designed for outboard which functions up to 6000 rpm throughout the day, which is immensely high compared to the 2500 rpm of automotive engines. Further providing evidence that this engine oil performs exceptionally well even in tough conditions.
So it is easy to pour the oil, the containers are also designed in a certain way, and each container can hold about 32 ounces of oil which means 1 quart.
Pros
Made for harsh marine conditions, it can handle the engine during critical conditions well.
Anti-wear additives provide resistance to friction, which allows all the parts of the engine to stay healthy.
Has corrosion-resisting properties that will increase your engine's lifetime.
Passes all the factory requirements, and the FC-W® test, making it a reliable choice.
Cons
A bit more expensive than most of the products in the same category.
Buying Guide
Since not many people talk about the engine oil that they use for their vehicles, it can be a challenging task to find a good one. Follow the buying guide that we have written below to help you decide which engine oil you should get.
Anti-frictional Properties
Arguably one of the most important jobs of engine oil is to prevent the build-up of friction in the engine. This is because too much friction between the parts can actually be quite damaging to the engine, and thus reduce its lifetime.
The engine in the Yamaha Rhino works very hard which could result in damage due to friction if decent engine oil isn't used. Hence, it's crucial to use an oil that has great anti-wear properties.
Resistance to Corrosion
Since the Yamaha Rhino is taken off-road, it is only natural that it comes into contact with a lot of water. However, overexposure of the engine parts to water may cause rusting which will severely harm your engine. To prevent this, you must get an engine oil that provides superior protection against corrosion.
Conditions the Oil can Handle
Not all engine oils are made the same when it comes to the conditions they can handle. Because you will be going off-road with your vehicle, you need to get an oil that doesn't tear apart in harsh conditions. Therefore, prior to buying an engine oil of your choice check which conditions it was made for. Moreover, you should check for any tests the oil has passed for its quality assurance.
Conclusion
While a lot of people suffer due to indecision when shopping, it is especially difficult when buying something like engine oil which you don't have much information about. We sincerely hope that we were able to solve this issue for you with our reviews for the best oil for Yamaha Rhino.
Along with the reviews, we hope you are able to utilize our buying guide to get an engine oil that will keep your Rhino's engine running smoothly for years!