It has finally arrived. The first ever Harley‑Davidson electric motorcycle is here at long last, to the amazement of customers and critics alike. The new bike by the legendary manufacturer offers instant power and acceleration, while delivering high levels of thrill and fun unlike anything else they have produced so far. Read on to learn more!
Specs, Details, Features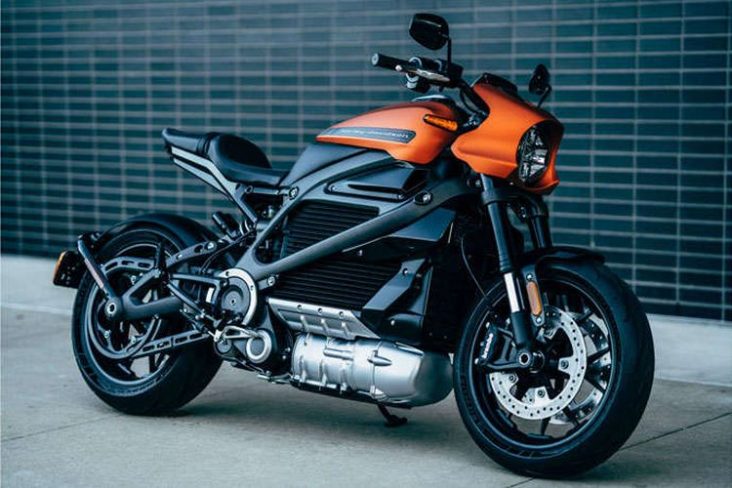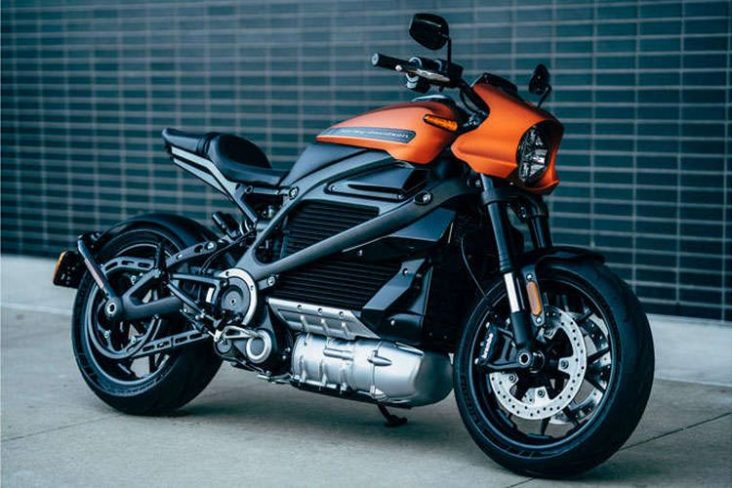 The new electric Haley does the zero to 60 mph sprint in under three seconds. From the moment you twist the throttle handle, you gain instant power, and there is no clutch to release, and no gears to change through. Simply flick your wrist and get going at incredible speeds. This bike runs on a Revelation motor, and a 15.5 kWh battery. The permanent magnet electric motor gives it 86 pond feet of torque and 105 horsepower.
The new LiveWire motorcycle uses a high-voltage battery, called the Rechargeable Energy Storage System, or RESS for short. It is composed of lithium-ion cells that are surrounded by a finned cast aluminum housing. This high-voltage battery gives the rider 146 miles or 235 km of city range. Combined stop and go highway range is 95 miles or 152 km.
The motorcycle has two easy ways to charge the battery. You can use the onboard Level 1 charger and power cord in order to connect to standard household outlets for a full overnight charge. In addition, if you want to charge it faster, go on and visit a public Level 3 DC Fast Charge station. This will give you an 80% charge in around 40 minutes or a 100% charge in one hour.
Harley-Davidson truly equipped this bike with cool new tech, in order to give the customers control and confidence during tricky and even dangerous situations. The Reflex Defensive Rider Systems, or RDRS, utilize very useful features like the advanced chassis control, electronic brake control and powertrain technology. With these at your fingertips, you will have additional assist while you accelerate and brake, both in straight lines and in turns.
Moving on with the amazing features, the LiveWire an astonishing number of ride modes, seven. These selectable ride modes electronically control all of the performance characteristics the motorcycle has, as well as the level of RDRS intervention. Each riding mode is a different combination of power, throttle response, regeneration, and traction control settings. Four of them are pre-programmed modes, and they include sport, road, range, and rain. The other three are there for the rider to customize according to their specific needs.
Now to the something more futuristic. The H-D Connect Service gives you the most connected motorcycle in the world. It uses cellular telematics connectivity developed by Panasonic, through which you can connect remotely with a smart phone. On your mobile device, you will need the brand new Harley‑Davidson App that will show you bike vitals, including battery charge status, map location, and security alerts if there is bumping, tampering, or moving.
All of the data the bike shows you is present on the state of the art, 4.3-inch, WQVGA, TFT color display touchscreen display. You can customize it with music, themes, navigation, alerts, information, and more. Of course, it works together with the H-D Connect Service, iOS, and Android devices, as mentioned earlier. An USB Type C port is also present, as are Bluetooth and LTE Connectivity.
Design, Customization, Pricing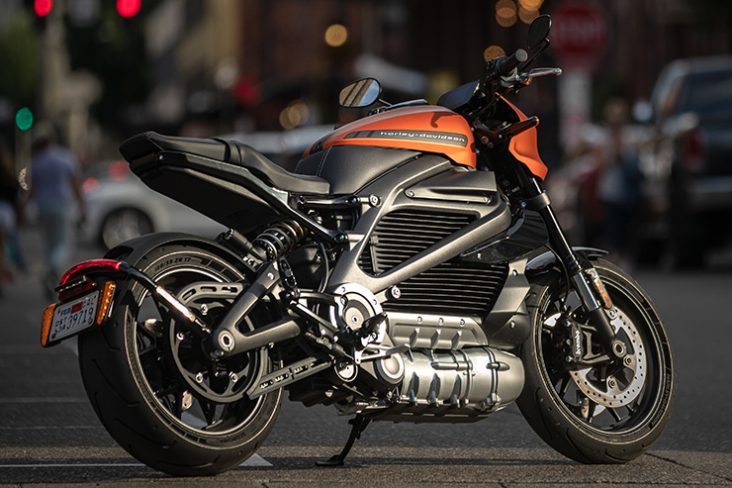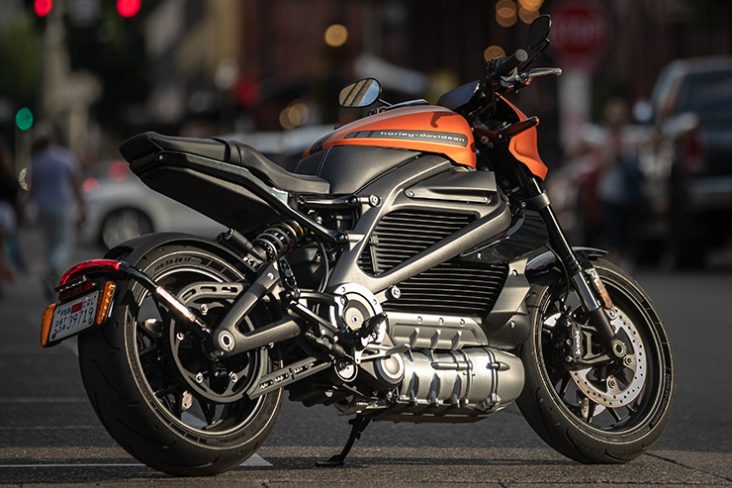 Front fork is SHOWA SFF-BP, while the rear shocks are the SHOWA BFRC. Suspension of the bike is fully adjustable, for maximum comfort and precise handling. Front and back wheel are both black split 5-spoke cast aluminum, surrounded with H-D/Michelin Scorcher 120mm front and 180mm rear sport tires. They have both been designed specifically for this bike, to enhance the handling and ride.
On the design end, the bike sports a muscular shape and an aggressive stance, while maintaining that iconic look the fans grew to love from Harley-Davidson bikes. The frame is lightweight and very rigid, which further contributes to the responsiveness and handling of the LiveWire, maximizing the thrill of riding.
Three colors are available, Vivid Black, Orange Fuse, and Yellow Fuse. Mind that the latter two are only present around the headlight and on the "tank", while the rest is black. Customization is also available, and you can add features like speed screen blade, hand and foot controls, and more.
The Vivid Black trim will set you back $28,799, while the two other colored options cost $30,149. All models come with standard cornering ABS, RDRS, cruise control, security systems, and premium radio.