What a sight this is. Feast your eyes upon this crazy custom bike, constructed over the frame of a 2009 Ducati model, the Monster 1100 S.
At times, you need a bit of reality to achieve greatness in the sci-fi genre, and the 2009 movie "Terminator: Salvation" is a good example. Although not that popular with the fans of the franchise, the movie did extremely well when it comes to CGI effects. In a story of man versus machine, this motorcycle robot aims to destroy the only hope of mankind.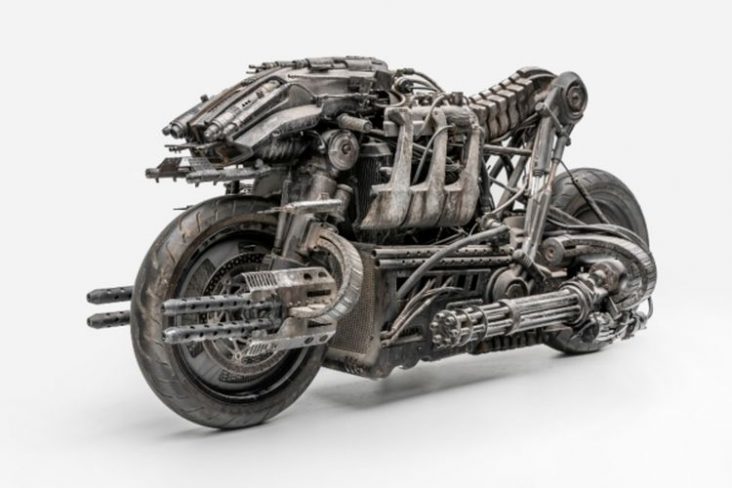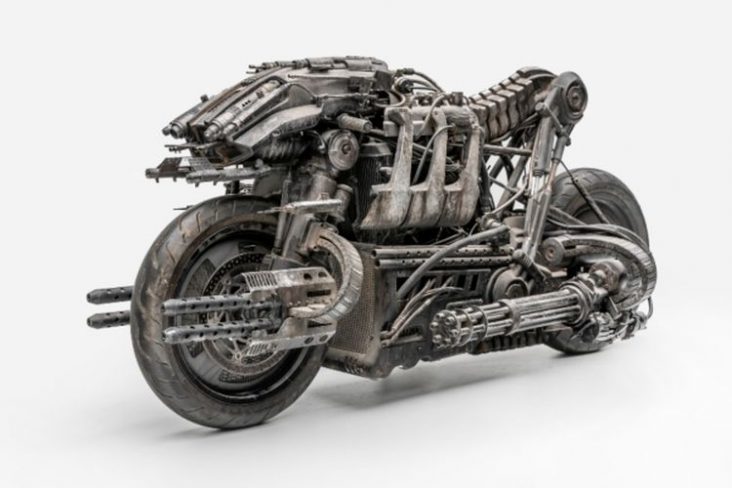 However, this is not a special effects design. This marvel of a bike is actually a fully functional Ducati made by a devoted group of designers and mechanics. It now sits at the Peterson Automotive Museum in Los Angeles.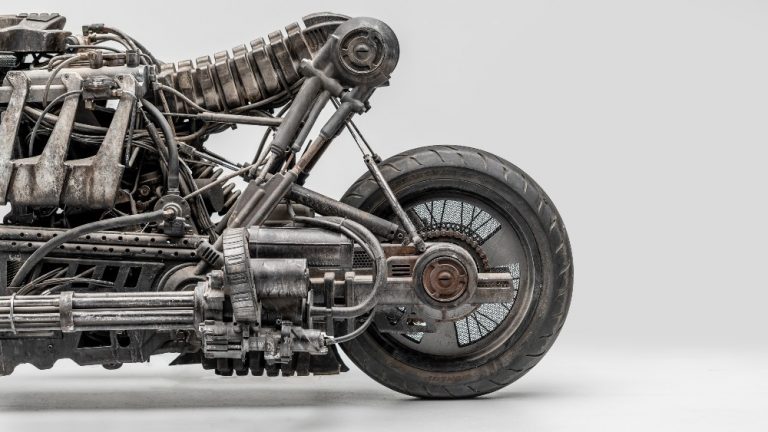 The so-called Moto-Terminators are a frequent sight in the film, which was brought to life by designers Martin Laing and Victor Martinez. They are responsible for this futuristic killer motorcycle that played part in this movie set in the year 2017, which seemed like a distant future back in 2009. It sports the aesthetic of the '80s and features tons of heavy weaponry. The bike runs on its original tires, and it is powered by a powerful 1987cc, 90 horsepower L-twin engine.
When the bike appeared in the movie, it was controlled by a live stuntman who came across many difficulties because of the heavy modifications, the lack of handles, and other details. Check out the amazing photos below, and if you have not watched the movie, YouTube clips from it are available with this bike in focus.