There is something special about riding a motorcycle, as that experience simply cannot be compared to any other one. Now, some are fond of bikes, and some are not, but everyone will agree that motorcycles at least look great. Of course, those that are really into motorcycles are ready to go to the end of the world and back, as bikers are always planning their next ride. Now, one of the countries that should be on everyone's must-visit list is definitely Thailand, as it's a perfectly situated country in Asia, with some astonishing and scenic sights, and the thing that will make every biker smile, numerous routes that are ideal for motorcyclists. Yes, this country has it all, and if you have never been to Asia, we will help you plan your Southeast Asia motorcycle tours and detailed info on that you can find at BigBike Tours.
A bit more about Thailand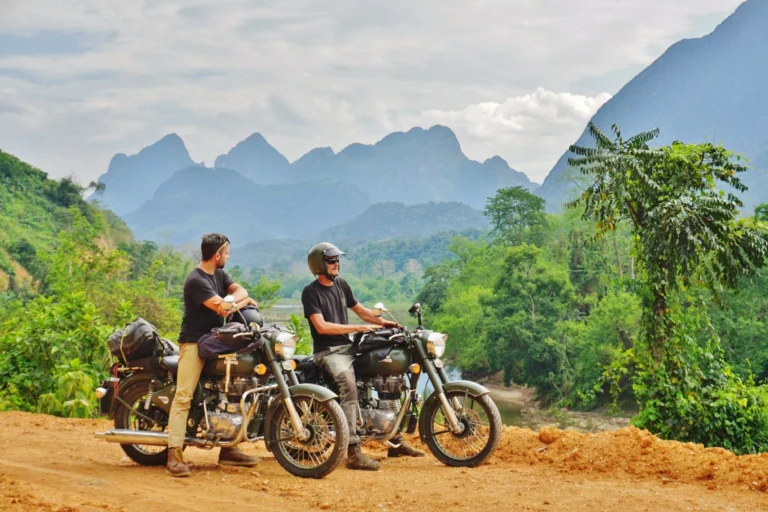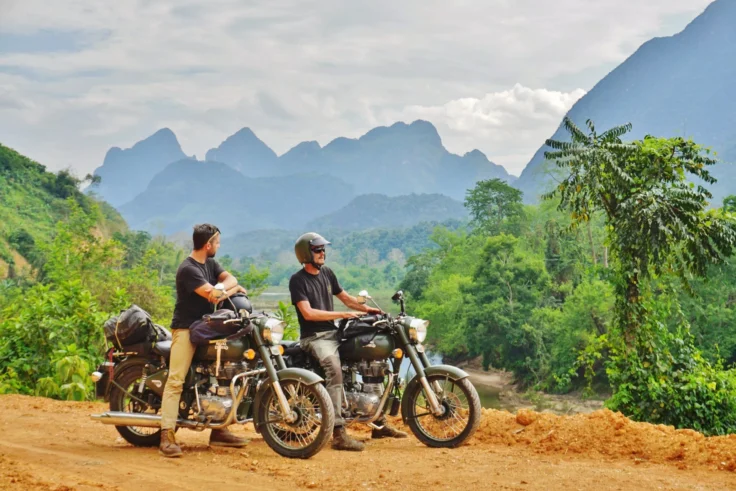 Let's start from the basics, as since you are already in Thailand, if you arrange everything in the right order, you can really explore Southeast Asia. The entire region is breathtaking, with some astonishing sights and monuments of vast historical importance. Overall, learning a thing or two about the culture of the people living here will also make you feel richer, and the entire experience will be one you will always remember. The people are warm and friendly, and one will really see the true beauty and hospitality in all its glory in Thailand, hence the nickname "the land of smiles."
Of course, there are certain rules and customs that are a bit different, so learning more about them before embarking on the journey is preferable. One of those things is taking the shoes off when entering the home, which isn't typical for western countries, and above all, being respectful of images of the Buddha. Overall, even if one makes a mistake and forgets to take their shoes off, for example, there will be no problem, but in order to avoid any inconvenience or feeling unpleasant, make sure to do a bit of research before going to Thailand.
Why go there?
Now, there are several places to start your motorcycle tour, and since there are gorgeous empty mountain roads, ideal for the motorcyclist, every enthusiast will surely enjoy riding their motorcycle here. Of course, that's not the case in populated areas, as it is nothing uncommon to encounter mopeds with families on board, slow trucks, or even elephants. So even if the road seems perfect and you think you can drive fast, keep in mind that unpredicting things might happen.
On the other hand, those who have done their homework upfront are probably aware that there are many testimonials that the roads are unsafe and dangerous, but don't let that discourage you. Namely, visiting Thailand is something that should be on everyone's where-to-go list, as nothing can compare to what one can experience here. As for the roads, even though they might seem even scary and crowded, remember that this is not what you seek, as the roads are ideal for motorcyclists, and Thai mountain roads, with picturesque sights, are something you don't want to miss. Of course, one thing that most people forget is that in Thailand, people drive on the left side of the road, so don't be surprised once you come, and if someone has ever been to the UK, they are probably used to this by now.
Where to start?
Mae Sariang Loop
As already mentioned, there are lots of roads ideal for motorcyclists, but the best way to start is Mae Sariang Loop, which is a route that lasts for more than 500 kilometers. It is a route filled with farmlands and snaking roads, and those experienced drivers can even take a trip to the Myanmar border but warned that the road is pretty steep and tight, so make sure to adjust your speed.
Chiang Rai and the Golden Triangle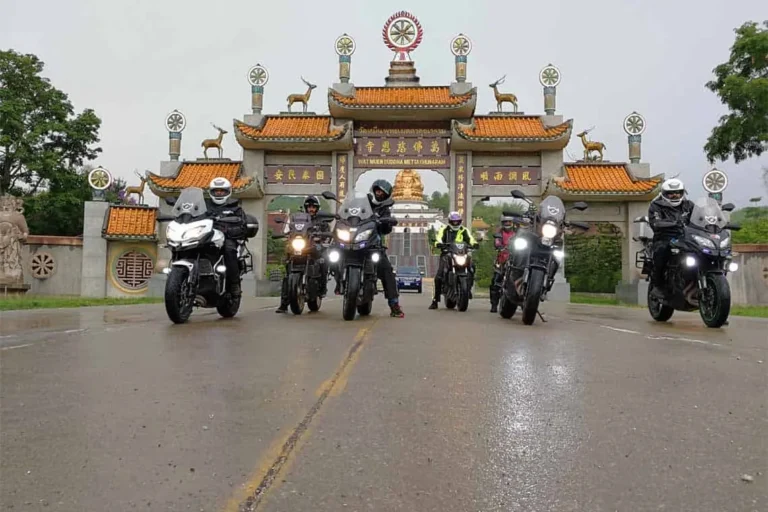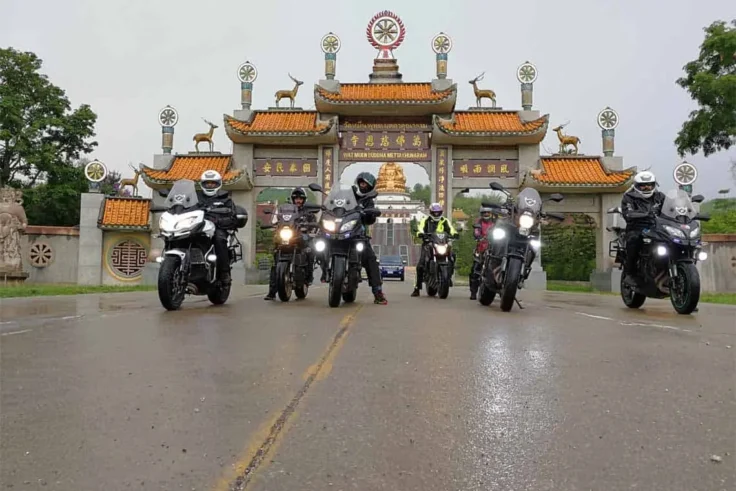 The next place that is great to start the expedition is Chiang Rai and the Golden Triangle, which is also one of the most famous attractions in Thailand. Namely, in the past, this route has been known, or better said infamous, as the opium route, but today it is one of the most authentic sights in Asia. It's the border of three countries, Laos, Myanmar, and Thailand, hence the name. Everything one motorcyclist could ever want, they can find on this route, regardless of whether that's great climbs, scenic views, steep hills, or the road leading to the glowing Buddhist temples. There are lots of curious markets everywhere, different hill tribes, and don't let seeing people dressed in their handmade garments wearing huge silver jewelry surprise you, as that's a common sight here. Overall, if you had to pick one place to go in Thailand, then this is the one you would want to miss.
Mae Hong Son Loop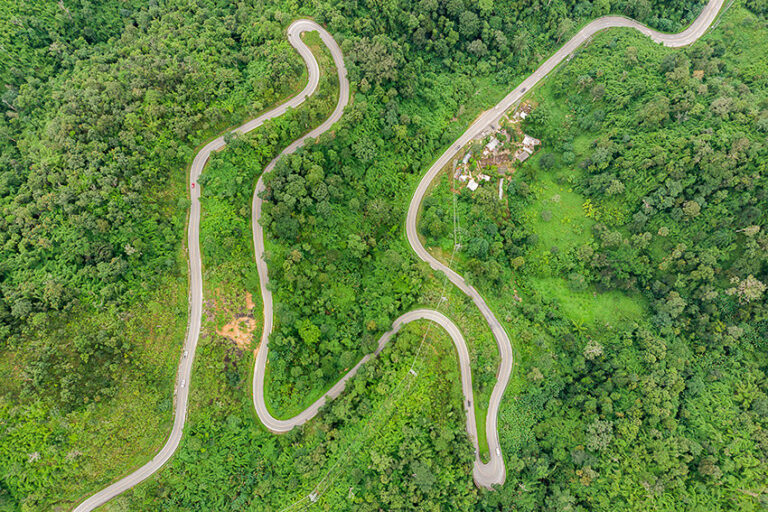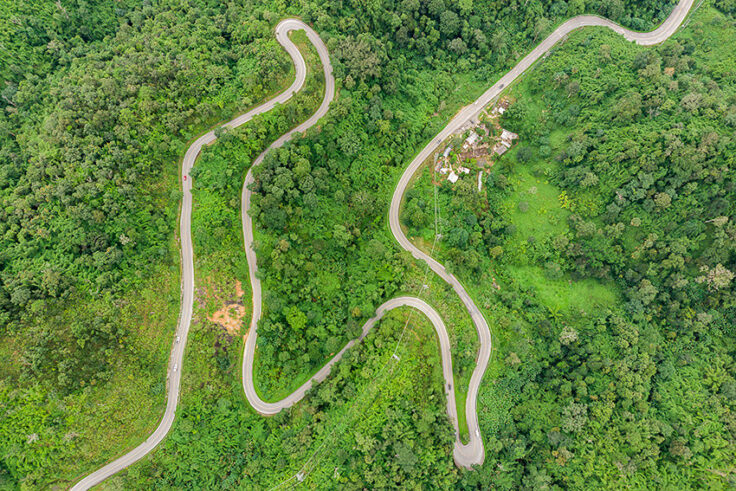 Now, this is a great route for those who really want to enjoy sightseeing and learning more about the culture of the Thai people. It is more than 600 kilometers long, starts from Chiang Mai, and goes to Chiang Mai. If you have ever wanted to go to the highest point in Thailand, this is the route for you as this one goes to Doi Inthanon, which is 2656 meters high. It is also one of the favorite routes of backpackers, but also of dirt bikers, as it provides a unique experience.
What to bring?
Before making any decision, make sure to do a bit of research about what to expect, where to stay, and, most importantly, what documents you'll need. Namely, the passport must be valid for another six months because otherwise, you will not be able to enter the country. Another thing to keep in mind is that applying for and having a Visa is optional, and if someone plans to stay for not more than 30 days, then they will not need one, but those staying for more than that are required to have Visa. Of course, there is always an option to prolong the Visa, so if you don't have time to wait, you can get one while there.