Is cycling at night safe? This is probably what you are asking yourself if you bike often. Night cycling can be thrilling and safety should come first. Whether you want to ride on lit or unlit roads, it is better to prepare yourself perfectly to achieve safe rides.
Quality bicycle lights make your riding experience the best. In this article, we will cover everything about night cycling. If you follow the tricks we will cover below, then you will not have trouble riding in the dark.
Benefits of Riding a Bike at Night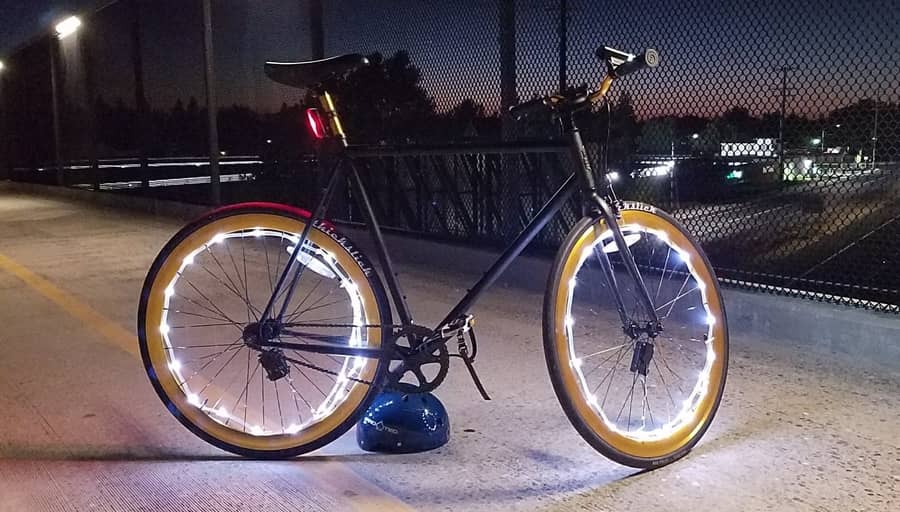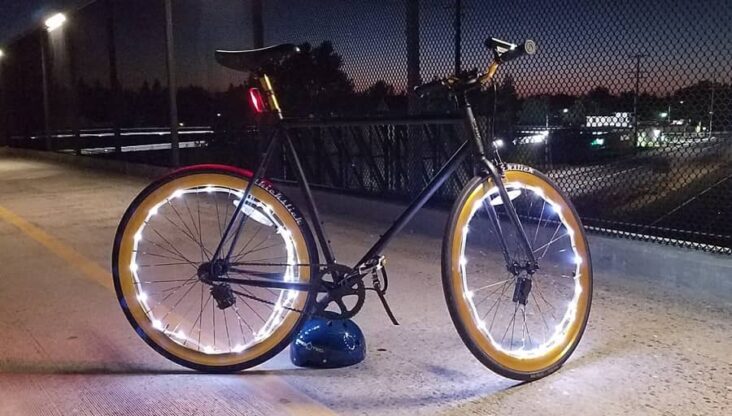 Several reasons can make you engage in dark cycling. It could be for fun, commuting, fitness among other reasons. Below are the benefits of night cycling.
While riding a bike in the dark can be dangerous, it comes with some benefits. It is a great time to enjoy your rides when there is less traffic, noise, and people. During this time, you can think about your life, work, love, and other things that matter to you.
It also gives you a nice experience where you can see things that you would never see during the day. For instance, it can be a great time to see the sky's bright beam. Other benefits of cycling in the dark include the following:
A great form of exercise
Suitable for people who are busy during the day
Nice night atmosphere
Great for professionals
Tips for Night Cycling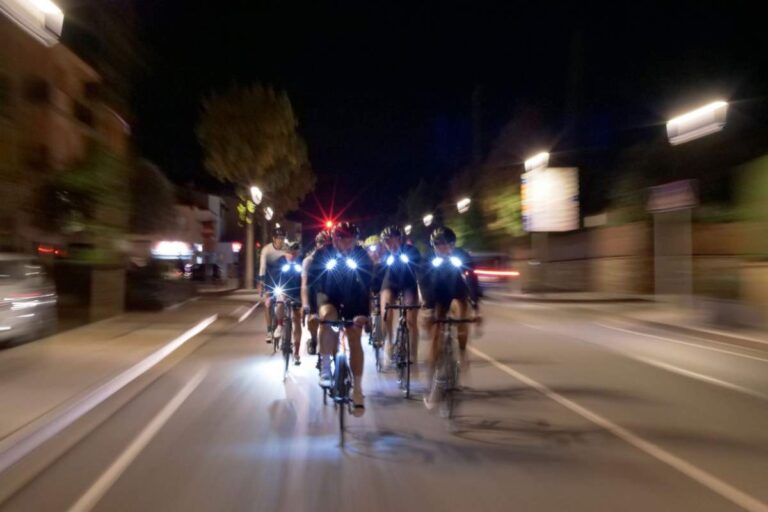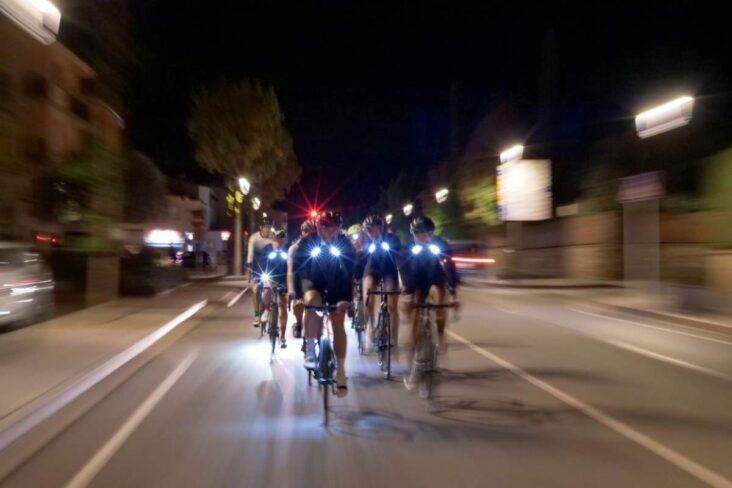 Dark riding requires you stay alert. Several things you should know before you cycle in the dark. Follow these guidelines for a harmless and pleasant night cycling experience.
1. Bike Lights
Night riding is dangerous if your bike light is not reliable. It is great to equip your bike with the best bike lights that illuminate your way. A bike headlight is not only good for your safety but also for other people on the road. It helps pedestrians, vehicles, and other cyclists spot you.
There are high chances of getting a crash when cycling at night. You can keep yourself safe by purchasing quality lights for your bike. In places like the UK, the law requires cyclists to have front white light and red rear bike light when riding in the evening.
There are many best bike led lights According to the olightstore you can choose something like that for your bike. They have a wide range of mountain bike lights, rechargeable bike lights, and bike wheel lights.
Always carry backup lights to finish your riding journey successfully. This prevents staying in the dark when your bike light batteries run empty. For frequent dark rides, invest in a dynamo so you don't need to depend entirely on battery power.
2. Safe Routes
Another essential tip you should know when cycling in the dark is choosing safe routes. Get a map of the routes and ensure there are traffic lights. If there is a possibility of riding on lighted bike trails, then that can be the best thing to do. If the road is equipped with proper night lights, confirm if they still exist before heading on the road. You might notice that some streets turn off the lights at a particular time.
3. Keep Yourself Visible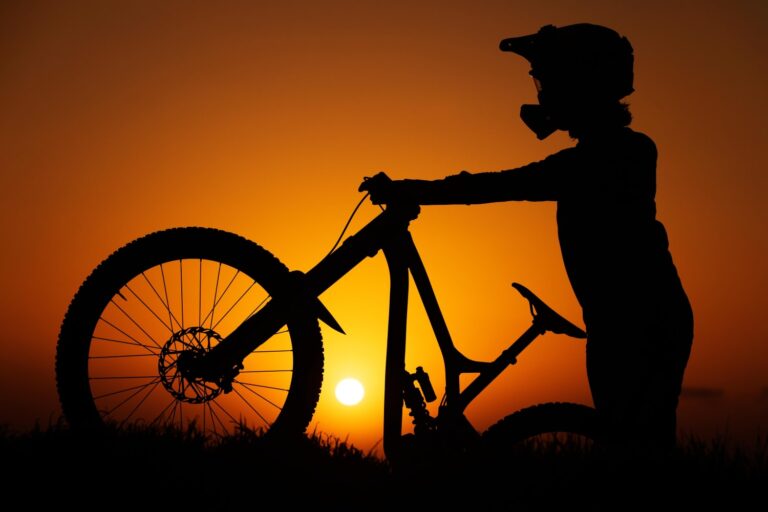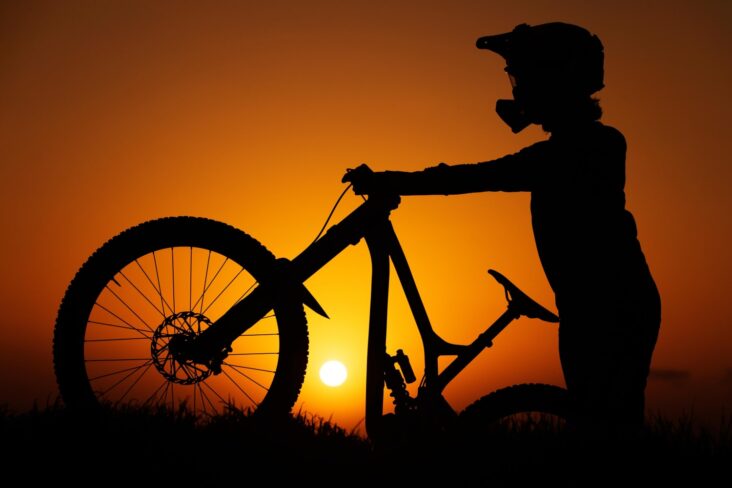 Apart from getting quality bike lights and choosing the right route, always make yourself visible on the road. Therefore, don't wear all black, unless you want an accident to happen. Buy cycling jackets and other gear with reflective threading for visibility purposes. Additionally, choose to wear a blinking red light which helps other people see you.
4. Stay Alert
You should stay alert and take extra care when night cycling. Take caution when riding around other motorists. Don't assume no one can see you. sometimes your you can see beyond your bike light. You should keep your eyes open for bumps, obstacles, and other obstructions. It is good to practice pedaling slower when night riding.
5. Group or Partner Riding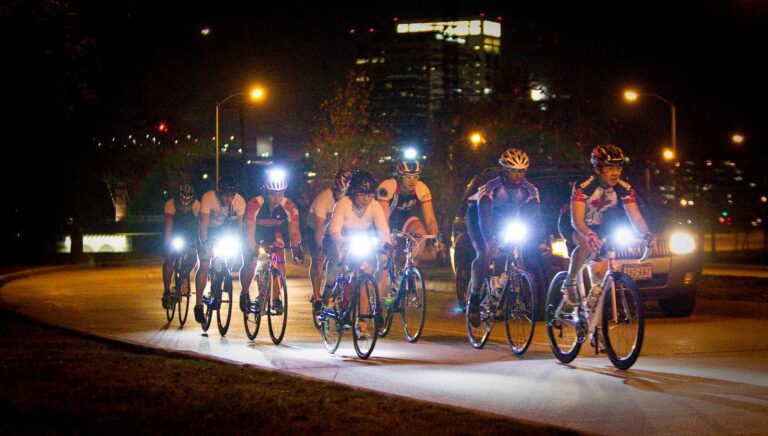 It is good to ride with a group or a partner at night. It motivates you for evening riding, and you don't have to worry about being lonely in the darkness. Additionally, you get more people who can help if mechanical problems as compared to solo rides.
6. Prepare for Mechanical Issues
You can experience flat tires when cycling at night. If you do not prepare well, then you can have a rough time outdoors. It is good to carry essential equipment that you can use in case of a flat tire. You can carry a spare tube which is easy to put than patching an old tube. It is also good to consider having a detachable headlamp or bike light that also works as a flashlight.
7. Inform Someone Where You Are Going
Don't just leave without anyone knowing about your whereabouts. Let someone know where you head and the duration you will be out, especially for off-road rides. At night, only few people can spot you if a mechanical problem or an injury arises. Even if you live solo rides, it is great to tell a friend or a family member where you are going for the ride.
8. Enjoy the Ride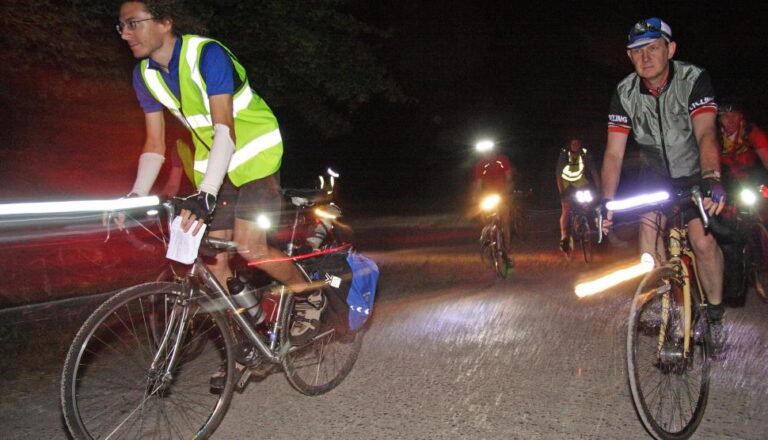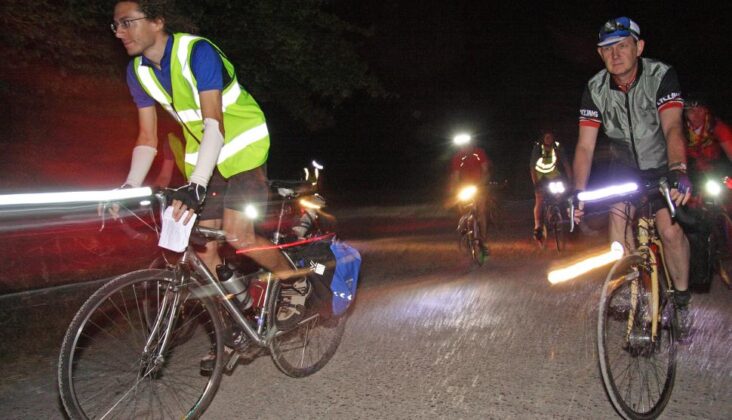 Don't tense even for your first night rides. Enjoy your rides and take everything easy. Regardless of the reason for dark cycling, enjoy the whole experience. This gives you the confidence to handle anything that comes along the way.
9. Obey the Rules
Obeying the rules is great when riding in the dark. While the roads might be quiet, you can run over different things that you couldn't see before. Utilize hand signals so that you can always stay safe on the road. You should also make contact with other drivers before you make a turn.
Conclusion
Night rides can be safe if you follow the required right rules. Have the right information to avoid making mistakes that can lead to severe problems. While there are many benefits of night cycling, observe the above tips to stay safe. Additionally, consider whether your country laws support night rides. Implement the above-discussed tips to enjoy safe and successful rides in the dark.