Perhaps, America is the best place for a road trip. When we talk about traveling in the United States, the first thing that comes to mind is the winding road along the mighty ocean in California or the scenic highway among the desert landscapes in Nevada. High-quality highways and a greatly developed road service contribute to a smooth ride. At the same time, you can rent a car for your trip wherever you go.
Yes, US companies offer a huge selection of SUVs, luxury, convertibles, full-size, and 7 passenger vehicles for rent with rental24h.com at cheap rates. All you need to do is choose a suitable location and the start/end date of your trip. However, a successful deal requires careful planning as well. Therefore, you should be aware of some important questions that you may face.
So, if you want to hit the US roads and want to pick up a vehicle for this, keep in mind a few things before you go…
Age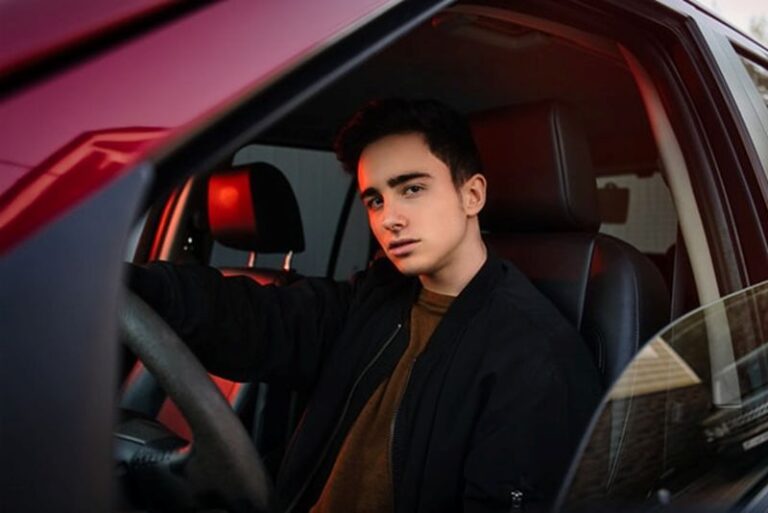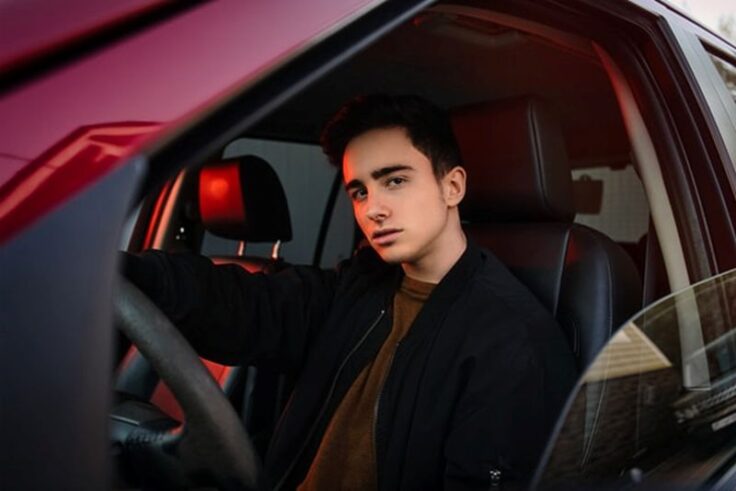 The legal age to enjoy a rent-a-car experience in the USA without any restrictions and additional fees starts at 25. That is, you may select a vehicle of any group, from a compact, luxury, and exotic car to a passenger van, when you reach this age.
It's also possible to pick up a vehicle if you are 21 or even 18, but there are some additional conditions:
21-24-year-old travelers pay the young driver fee, which is $20-35 per day.
Some car groups, including luxury cars, full-size SUVs, passenger vans, and minivans may not be available to young drivers.
As an exception, you can rent a vehicle you want at 18 in all possible locations in the NY and MI states. You must pay the young driver's fee in this case.
Documents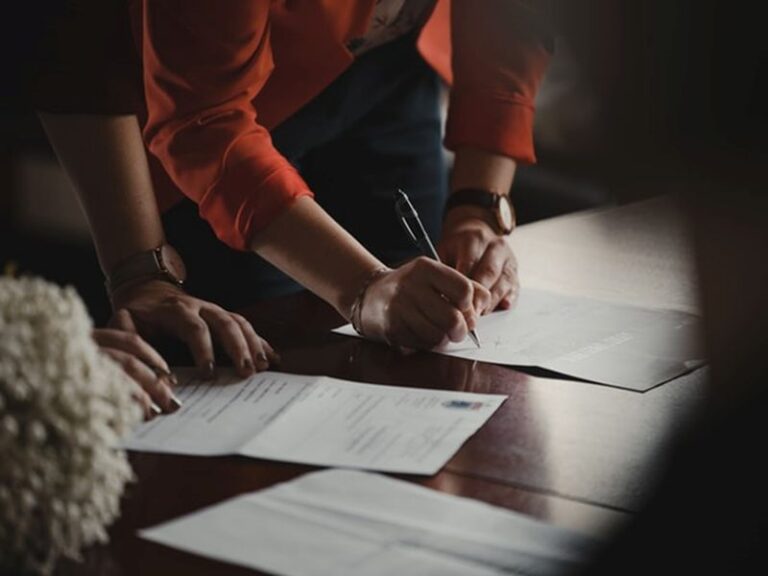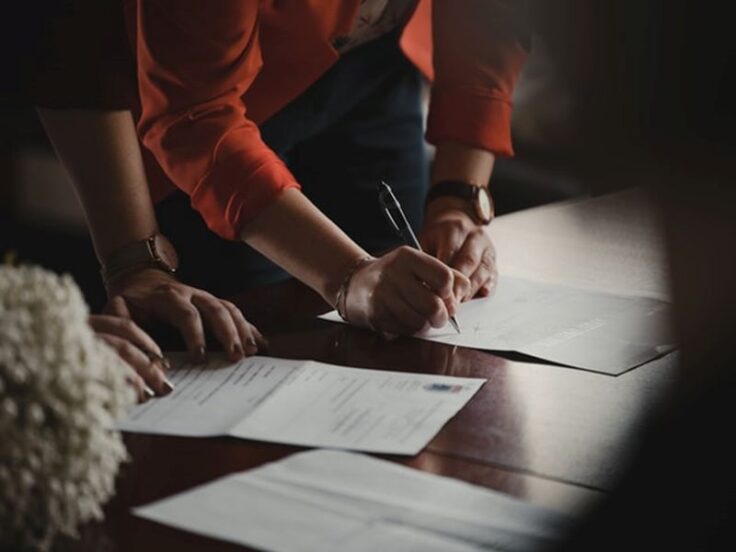 Traveling by car in America is as easy as shelling pears, provided you have the required documents. For this, you must definitely have a driver's license, passport, and credit card. Although some companies accept debit cards as well.
The supplier requires a bank card because it needs to block the deposit on it. The minimum amount is $200, but it can be bigger if you rent a car for a longer period or if you take a luxury or exotic car.
As for the driving license, you must provide your domestic document. However, prepare an International Driving Permit (IDP) in case your license is not in English. Also, don't forget to grab a confirmation voucher if you booked a vehicle online.
Company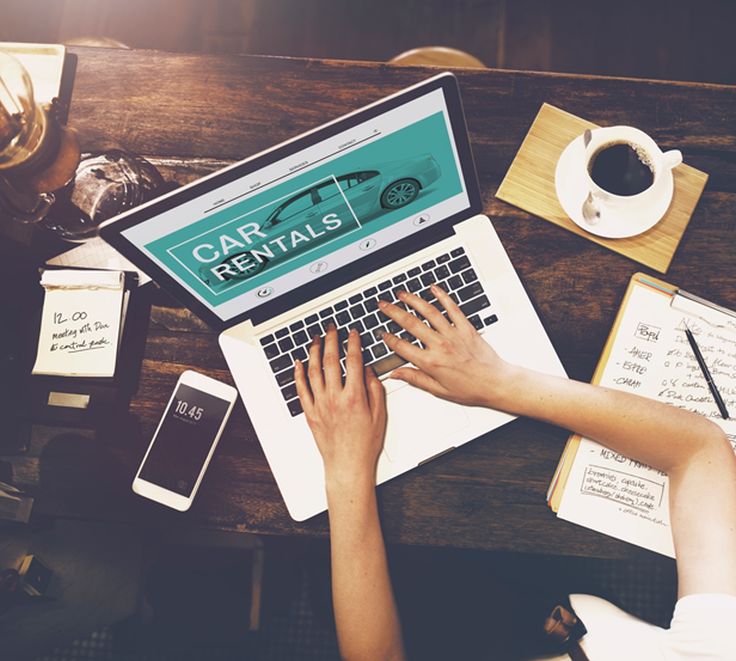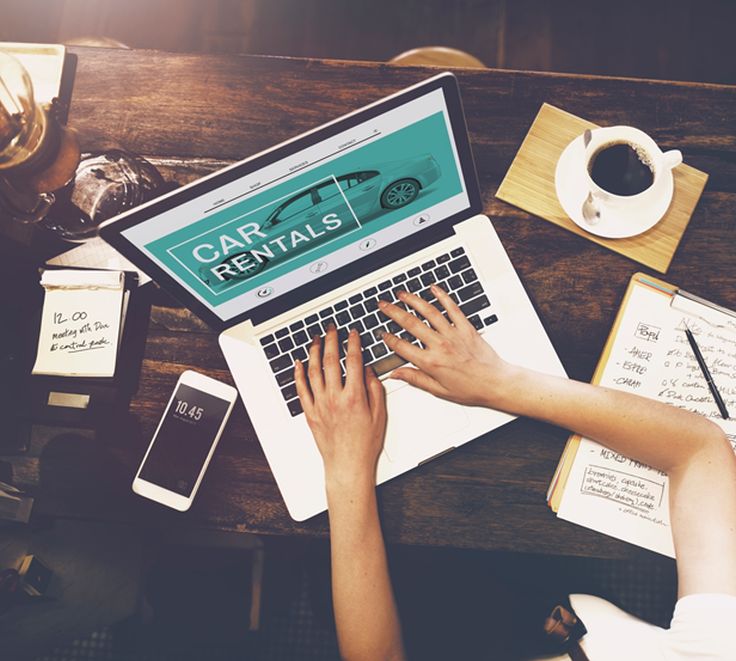 There are several dozen providers in major American travel destinations. On average, the cost of an economy or compact car is $20 per day. However, the same car from the same company may cost more or less in different locations. It's all about particular rental car taxes and fees that vary from state to state.
As a rule, offers from large international companies, including Alamo, Enterprise, Hertz, Dollar, are slightly more expensive than similar offers from local brands. Despite this, it's always better to compare similar deals from all companies available in the desired location, because a low price often doesn't mean the best choice. You can compare vehicles from various vendors on special aggregator websites.
Insurance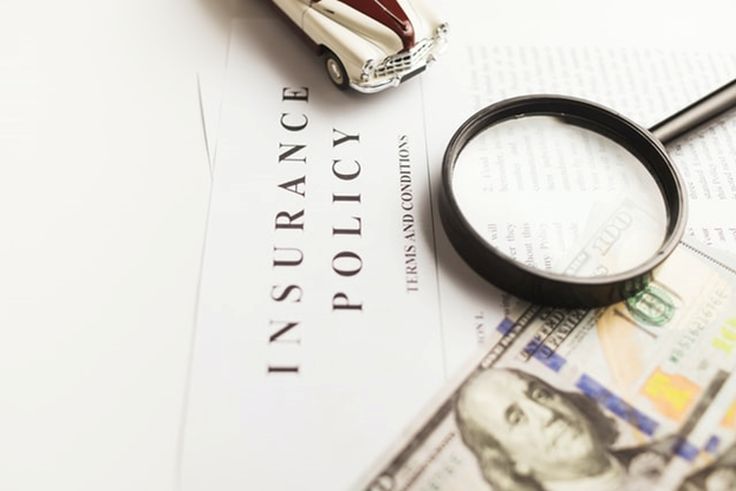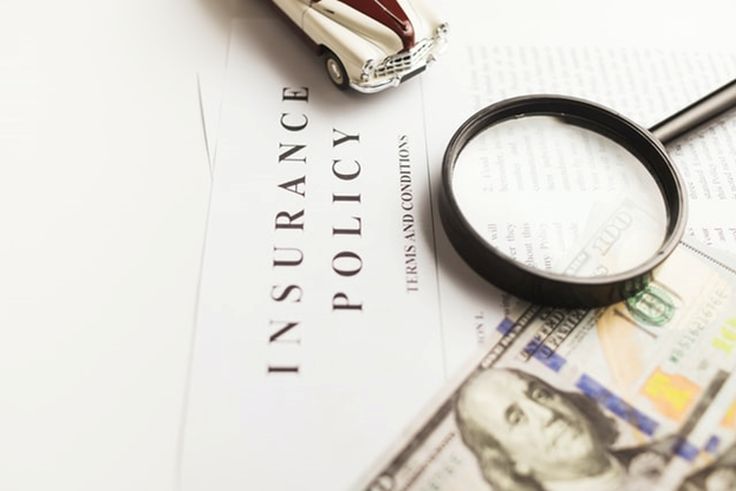 Pay attention to the basic insurance that comes with your car and check out what it covers. The following insurance types are available in the United States:
CDW – collision damage waiver. This insurance protects you from liability in case your vehicle was damaged, and usually comes with a basic plan. Please note that it often doesn't cover glass, tires, and undercarriage.
LDW – loss and damage waiver. LDW waives your financial responsibility both for vehicle damage and its complete destruction.
TP – This is the theft protection that usually comes with LDW.
SLI – supplemental liability insurance. This plan protects you from third-party property damage claims.
PAI – personal accident insurance. It covers all medical and ambulance expenses you and your passengers may have during the trip.
PEC – personal effects coverage. The PEC insures the personal belongings of the major driver and his family members who travel with him or constantly reside in his household.
RSP – roadside plan. This is not insurance, but technical assistance that may come in handy while traveling.
Please note that insurance may include excess limits. This is the amount you pay when an insured event occurs, while the insurance company pays the rest. With zero excess, you carry no material responsibility at all.
Fuel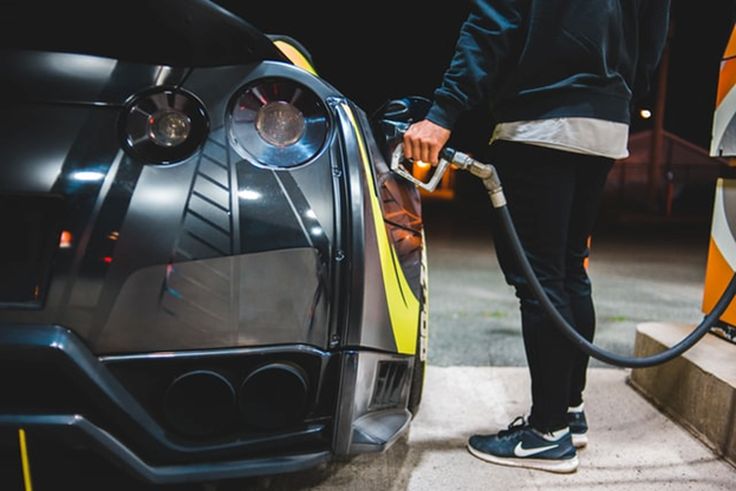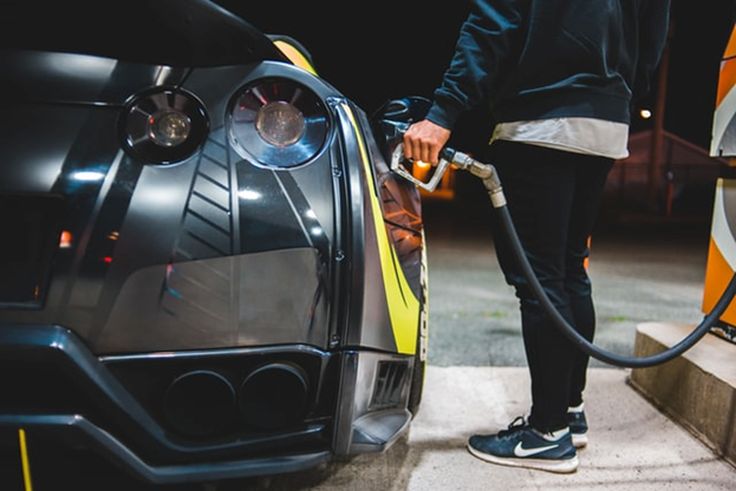 Usually, you receive a full-to-full fuel option by default. That is, the amount of fuel on departure and arrival must match – the fuel gauge has to show that the tank is full in both cases. You can use any nearby gas station to refuel your vehicle before dropping it off.
If there is less fuel in the tank than it should be on return, you will have to compensate for it. True, the price per gallon will be higher than the local average.
Alternatively, you can take the full-to-empty fuel option. Then you don't have to worry about how much fuel is in the car upon return. However, this option is only good if you are not going to travel a lot. Plus, the company won't return you money for fuel you didn't use.
Toll roads and bridges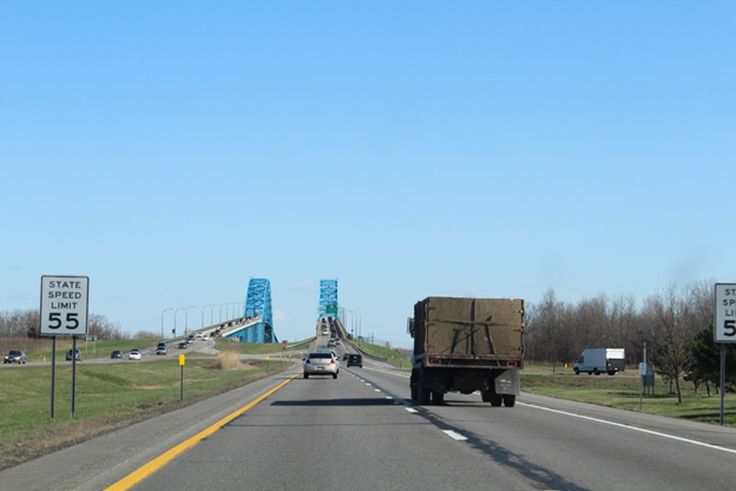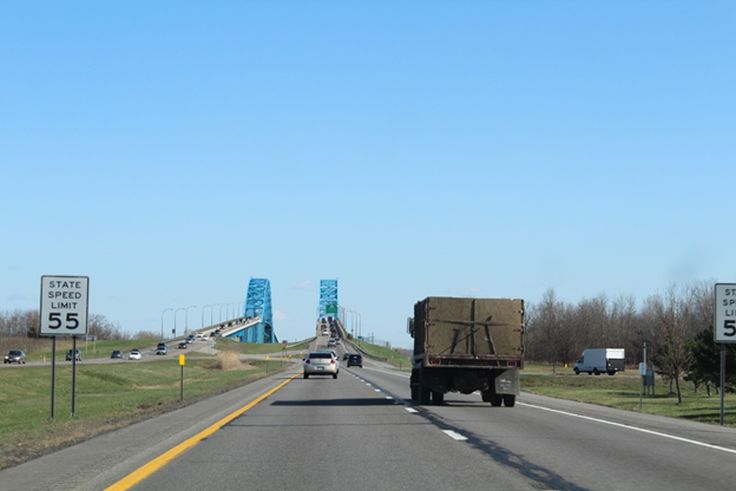 Toll roads, bridges, and tunnels are other things you need to pay for when traveling by car. But don't worry, because you can avoid them and choose free highways. For this, enable the 'Avoid toll roads' option in your GPS navigator.
However, toll roads are not very expensive. You will spend about $60-80 on toll roads for the entire journey from New York City to the Florida Keys, and save a lot of time. How can you pay for toll roads? Use either cash or an E-ZPass device that you can take from a provider on collection. The second option is more convenient. You just drive through the checkpoints and the system records all drives for one account. Then you pay for the toll roads when returning to the company's parking lot.
Summing it up, 4 wheels are a great alternative to buses, trains, and even airplanes. None of them give you the same mobility, ease of movement, and travel flexibility. Therefore, whether it's moving around your travel destination or interstate journey, you get complete freedom of movement when you rent a car.
Well, if you want to plan your road trip, consider all the things we covered above. This will guarantee you a hassle-free ride and a pleasant driving experience wherever you go!