Purchasing a new vehicle can be a tedious job. Not only do you have to write down a list of features the new van needs to possess, but then you have to research all the options available on the market meticulously. Also, there is the matter of cost. You will probably find a vehicle you love only to realize that it is over your planned budget.
Are you in the market for your first vehicle? Welcome to a tricky world where it is so hard to make a definitive decision on a whim. You need to consider several factors when making this big purchase, whether it is your first ride as a newly licensed driver or it's the first car that you are buying with your own money. For more information about things like this you can visit 
https://weeklymotor.com/2007-honda-odyssey-problems/
.
Even though it's a normal decision, getting a new car might seem to be overwhelming sometimes, buying a new car is also a complicated process, and here are some tips to help you through the process. The following is a step-by-step guide to buying a new car.
Consider whether you want to buy new or used and whether you want to buy or lease once you know what you want. Based on your income and credit history, what kind of financing choices are available to you?
Never take on more debt than you can afford to repay. Your loan's interest rate is strongly influenced by your credit score. Decide whether to pay in full, take out a loan, or lease your new vehicle. Cash payments make budgeting easy, but don't spend all of your funds at once. Keep in mind that you must pay sales tax and registration fees as well.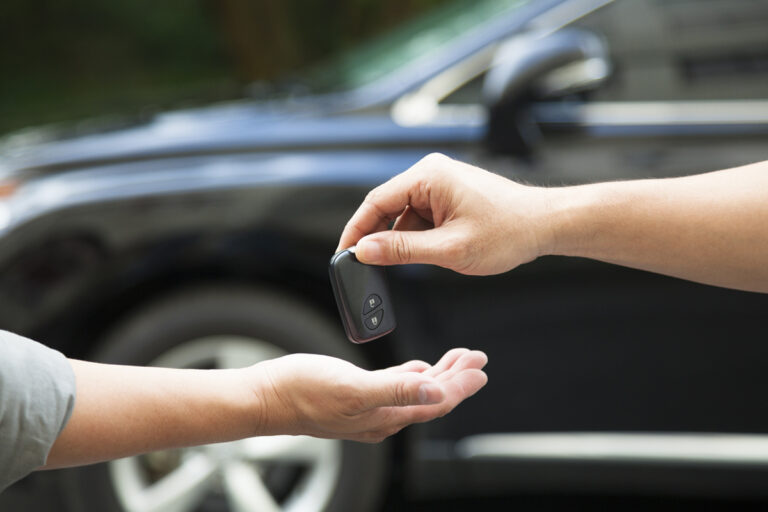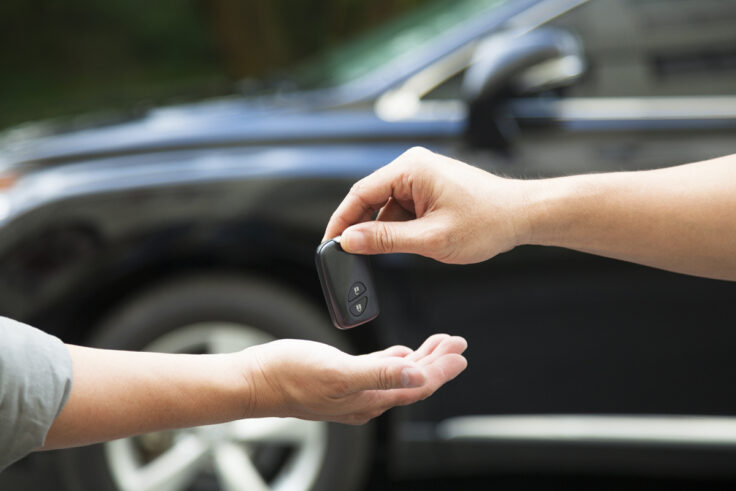 Well, our intent is to make this process a little bit simpler for you, which is why we have come up with a list of the most reliable minibuses you should consider. In this article, we will discuss the best minibuses, provide you with details regarding each of them, and also some additional information you should know.
Ford Tourneo Custom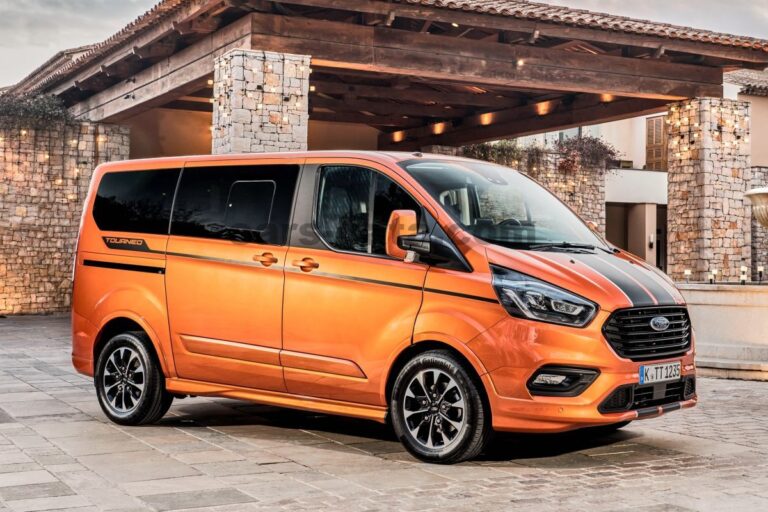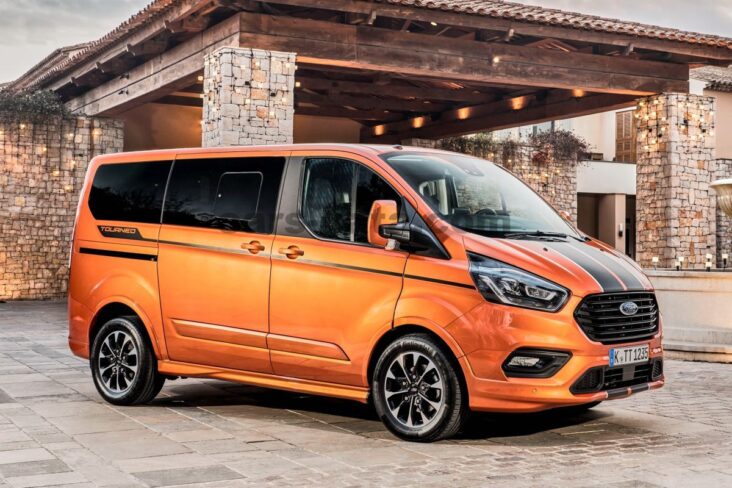 Most people who are interested in buying this type of vehicle either have a large or a growing family, so space is one of their top requirements. Well, Ford Tourneo Custom isn't only a spacious vehicle on its own, but it also offers numerous potential seat configurations (30 to be more exact). It comes in two sizes, meaning that it shouldn't be difficult to choose one according to your needs. The boot space of the large one is 1900 liters, while the smaller one stands at 1200 liters. There is more than enough head and leg space for everyone to enjoy the ride, and the sliding doors only boost this comfort. When it comes to additional features, this vehicle includes Emergency Brake Assist and both front and rear parking sensors. The price varies between £39,000 and £62,000, depending on the model.
You can also opt for a nine-seater, but this seat is located between the driver and the front passenger. Now, there is another thing you should consider before investing the funds, and that is insurance.
Therefore, you should check out this guide to 9 seater minibus insurance by Multiquotetime.com, a UK specialist in minibus insurance comparison.
Citroen SpaceTourer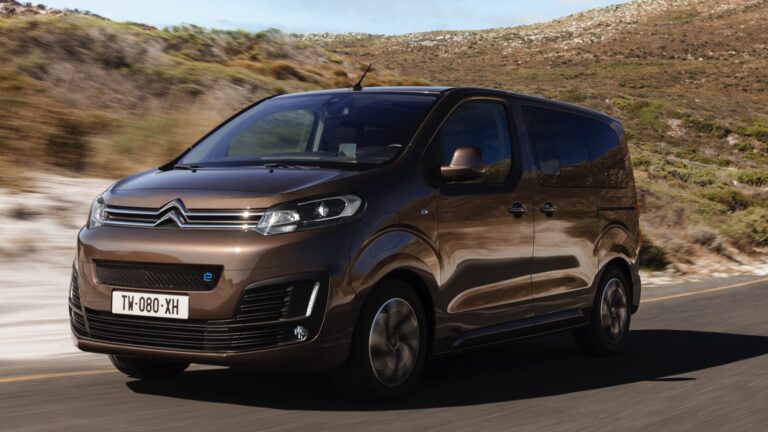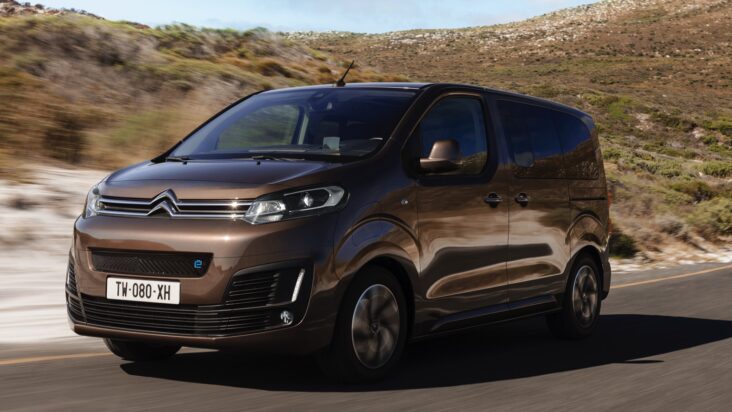 The first time Citroen SpaceTourer became available in the UK was back in 2016, and it didn't take long for this minibus to become one of the favorite options on the market. You can choose between M and XL models. The former has restricted luggage space, as it is to be expected, while the latter one is spacious enough to comfortably seat eight adults and all the luggage they might need.
When inspecting different models of this minibus, you should pay close attention to the engines. There are three BlueHDi diesel and one electric engine, which can reach 143 miles when fully charged. The only downside of this vehicle, which can be crucial to some buyers, is its width, meaning that depending on the seating, the shoulder space may be limited.
Peugeot Traveller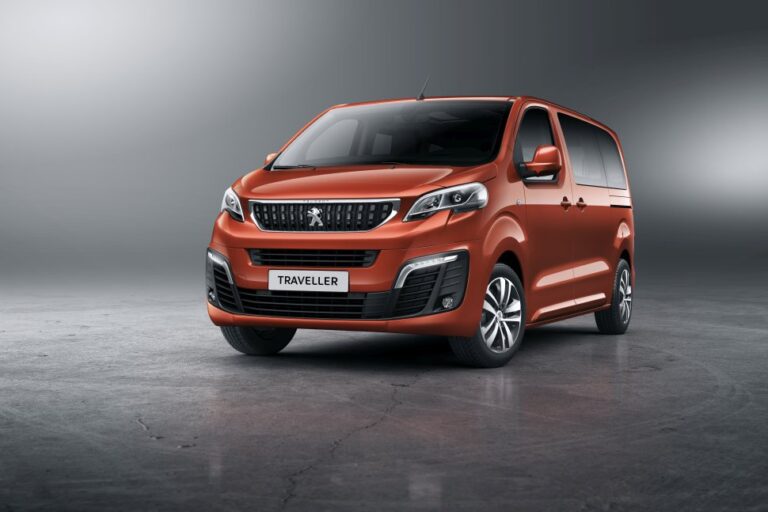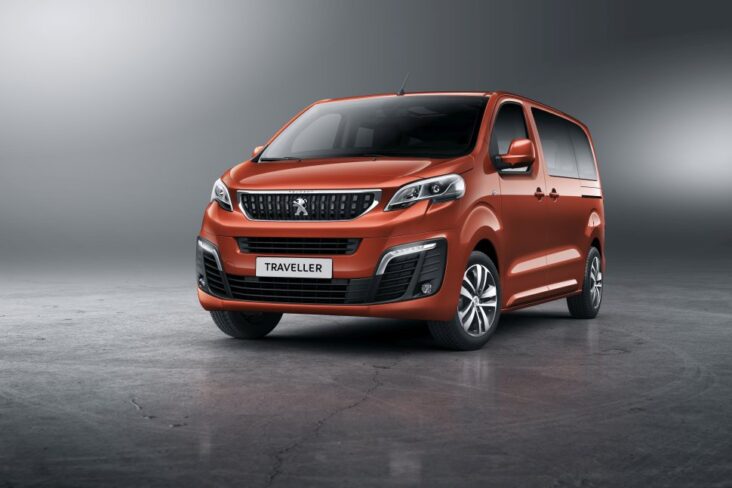 Even though this vehicle also comes in two sizes, our advice is only to consider the Long one. Why? Well, the Standard one can seat eight people more or less comfortably, but there is also no boot space available, while the other model comes with 1,384 liters. In addition to this, the seats can also be rearranged and folded to increase this already staggering amount of boot space.
Due to the fact that it is based on an EMP platform, it provides people with the best driving experience. Additional features include a hands-free sliding door, panoramic roof, as well as child rear-view mirror, sunblinds, and tray tables if you opt for the Family Pack. The cost of this minibus goes between £37,000 and £54,000.
Vauxhall Vivaro Life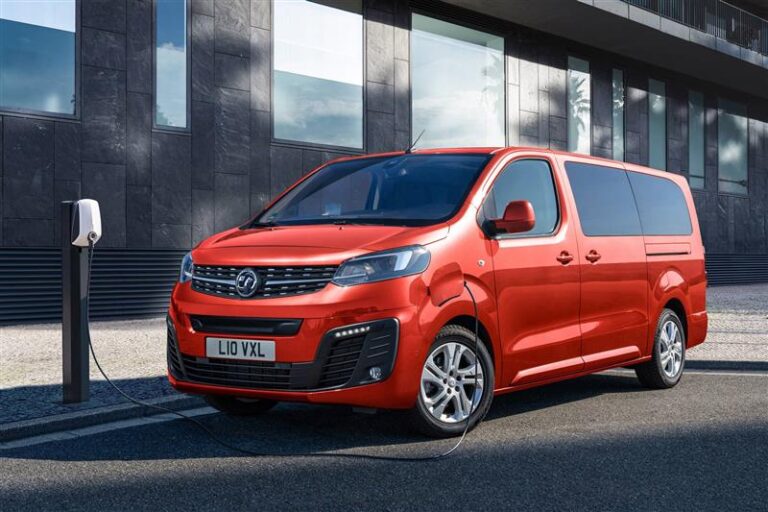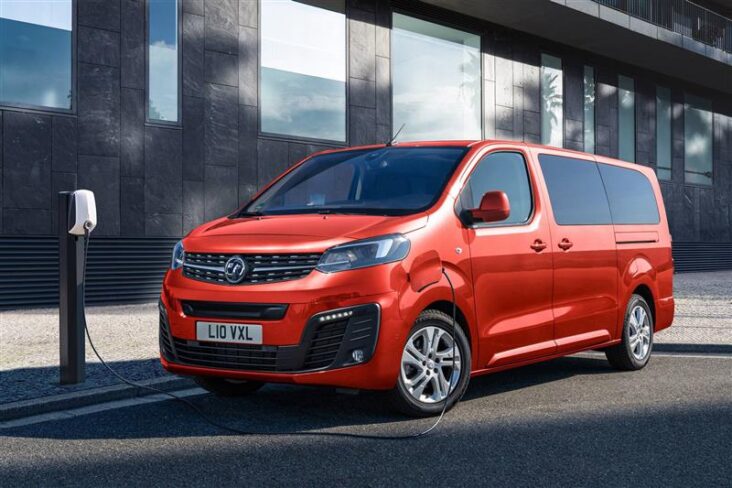 Despite the fact that this minibus is fairly new on the UK market, it uses the same chassis and bodywork as Citroen SpaceTourer and Peugeot Traveller, which is why it isn't considered a completely new vehicle since the drivers are already familiar with it, in a way. You can choose between two versions, and each of these can seat eight or nine people. Additionally, there are both manual and automatic options, with five different engines in total. (1.5 or 2.0-liter diesel motors and an electric Vivaro-e Life).
Other features include a remote central locking system, electric windows and sliding doors, panoramic rooftop, Bluetooth connectivity, as well as safety properties, such as driver drowsiness detection, and a collision-avoidance system called Emergency City Breaking.
Mercedes Vito Tourer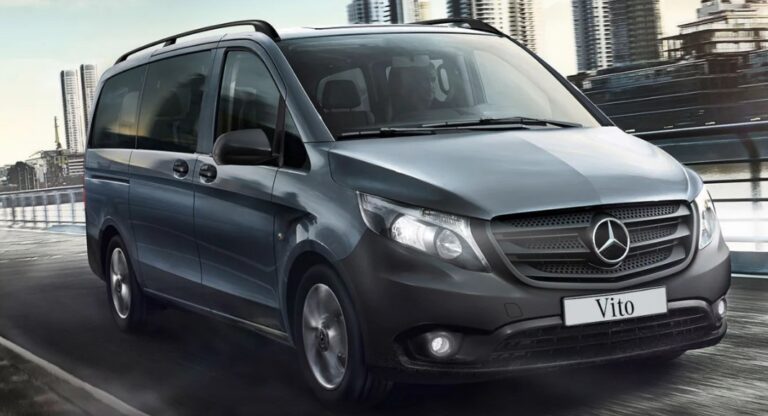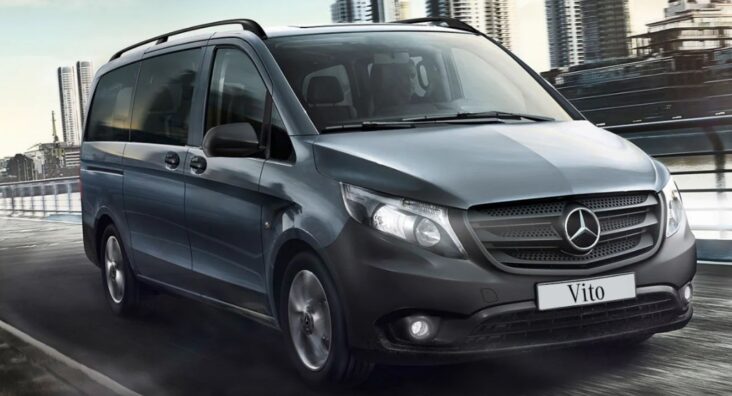 Mercedes Vito Tourer is a perfect blend of luxury and utilitarian vehicles. It may not include all the V-class vehicles features, but it is a significantly cheaper option with prices varying between £32,000 and £52,000. Similar to previously mentioned minibuses, this one also comes in several sizes. The largest one is not only big enough to comfortably transport eight people, but it also has a lot of boot space. What's more, the seats can be removed to increase the luggage space further. There are three models, depending on the length – L1 (4.9 meters), L2 (5.1 meters), and L3 (5.4 meters).
You can choose between Pro, Select, and Sport trim levels, and depending on the model, you get different features. We are talking about tinted windows, rear privacy glass, steel wheels, cruise controls, multifunctional steering wheel, satellite navigation, touchscreen infotainment system, and so on. Keep in mind that the highest trim levels vehicle also includes the most powerful engine, meaning that it is also the most expensive one.
Wrapping up
All in all, these are the top five minibuses available on the UK market you should further inspect. As you can notice, each of these vehicles comes in several options, and each of them has a specific set of properties. Due to this reason, our advice is to research all of them thoroughly. Naturally, you should first come up with a list of properties your new vehicle needs to include and determine the price range you are comfortable with.
Finally, if this is the first minibus you are thinking of buying, you probably have several questions regarding the license and regulations but you can find all the answers here.