Motorcycle riding in America is not just fun, it is a completely different culture. Unlike other countries where you will either see a large Vespa population like in Thailand or a standard bike population like in India, American motorcycle culture is considered more as a lifestyle.
Most people pitch the idea of motorcycle buying based on budget and financial margins but in the USA, a motorcycle is not linked to the economy. The main reason behind this is the fact that in the USA, motorcycles are different, more luxurious, brands are better and variety is better as well. In short, you can buy an economical four-wheeler for the same amount as any motorcycle. Apart from that motorcycle culture is quite different in the US as well.
Bikers are fantasized and taken as a free spirit, adventurous souls, and stylish people. There is a completely different fashion domain that caters to the needs of motorcyclists. Another important factor is the Hollywood factor. With every passing day, more movies and TV series are based on motorcyclists. People are even ready to ditch their four-wheeler for the love of a two-wheeler. All in all, we are seeing a shift in the image of a motorcycle owner in the US.
Acceptance of Motorcyclists
Unlike other countries where motorcyclists are seen as daredevils and adventurous souls, motorcyclists are seen as free spirits in the USA. The acceptability towards motorcycle fashion is far more than any other country. People are ready to incorporate leather jackets and leather goods just for the sake of fashion.
Apart from this, the shiny helmet, bandana, sunglasses, and the leather-clad phenomenon are so common that everyone is ready to incorporate these things in their style. Restaurants, resorts, and cafes are based on the themes of motorcyclists. More people are selling motorcycle camping trips and advertising their resorts as motorcycle friendly. This is bringing them more traffic and they are benefiting from this as well.
Another important thing is the biker culture. There are so many different motorcycle groups that organize motorcycle tours. Counties and states in the USA have specially designed laws and traffic rules according to the requirements of motorcyclists. All in all, we can easily say that the acceptance of motorcyclists in the USA is far more than in any other country.
Where to Go?
With the acceptance of motorcyclists, more people are willing to buy motorcycles. This means that you will be able to see more motorcyclists in the coming years. One of the most important questions that most beginners ask about motorcycle trips is the destination within the USA.
There is no doubt that people often visit Canada and there are so many destinations in Canada where motorcyclists can enjoy their time. However, due to the pandemic visiting Canada has become quite a hassle as the authorities have imposed a ban on unnecessary commuting.
For the beginner who is struggling with finding out the best destination to visit within the USA, nothing can get better than Arizona. Offering some of the best and most scenic places, Arizona is considered a hotbed for tourists, especially motorcyclists.
If you like the golden-brown mountains and a lot of cactus, you will fall in love with Arizona. To help you find the best spot, we have listed some of the best destinations that you can visit near Phoenix, Arizona.
Sedona to Flagstaff via Route 89A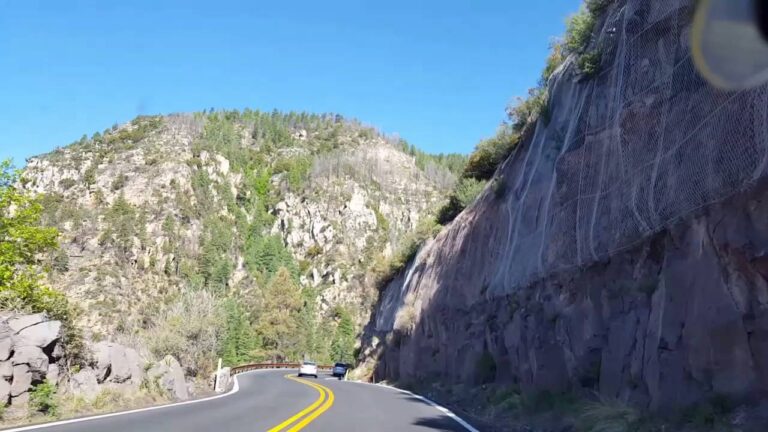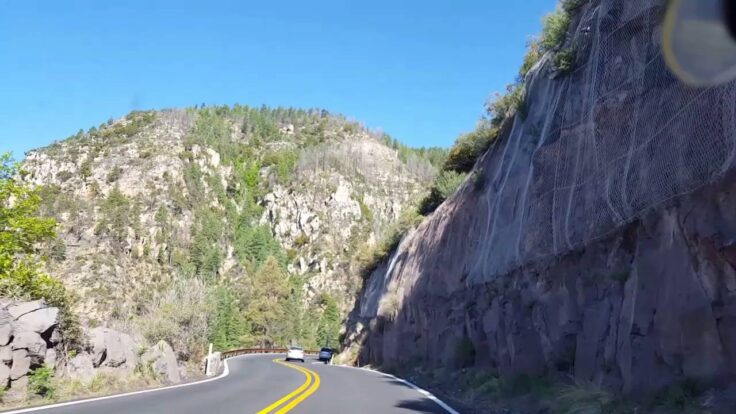 Offering the beauty of golden-brown mountains with a hint of lush greens and breathtaking routes, Sedona is something that every motorcyclist wants to visit. Most motorcyclists visit Sedona because of the gorgeous canyons and deserts that you can visit on your way to Sedona.
Dramatic terrains, multiple routes, and breathtaking scenes make the traveling very interesting where most people complain about monotonous routes that offer some kind of roads, the route to Sedona is one of the most versatile and dramatic routes. If you are a free spirit who wants to experience the terrain adventure you should take 89A highway and this will help in enjoying the landscape.
Globe to Show Low Via Route 60 North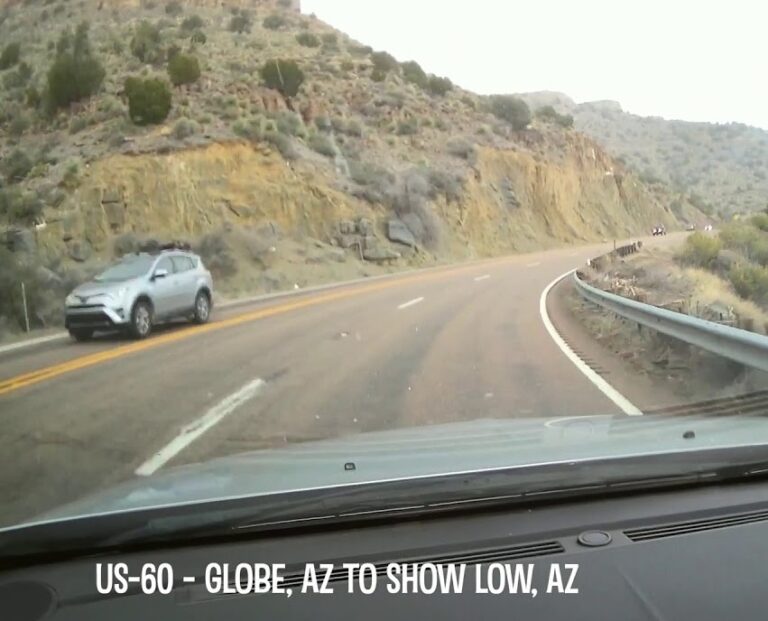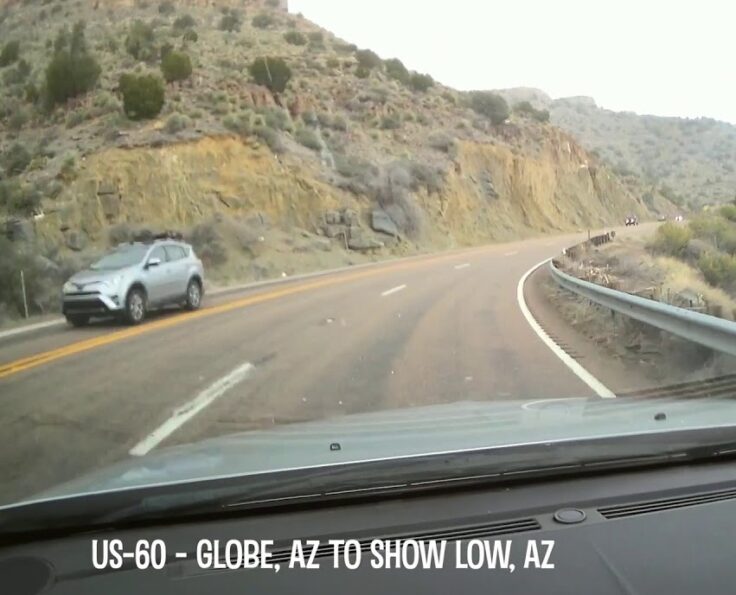 For someone who is into history, beauty, and studying the older population, this route is a godsend. Most people love art and they want to experience it in closed spaces whereas others like art in the true sense and they find art is every beautiful thing. If you belong to the latter community, this is the right kind of traveling experience for you.
You will start your journey from the globe and reach the show low through the 60-north route. You will see a lot of archeological landmarks on the way and this route will take you to the old west. From the old west, you can continue the same route and reach Seneca Lake and other waterfalls. If you are into water bodies and you like swimming, this place is great for you. There are so many lakes and Salt River canyon that you will enjoy every bit of it.
Apache Junction to Tortilla Flat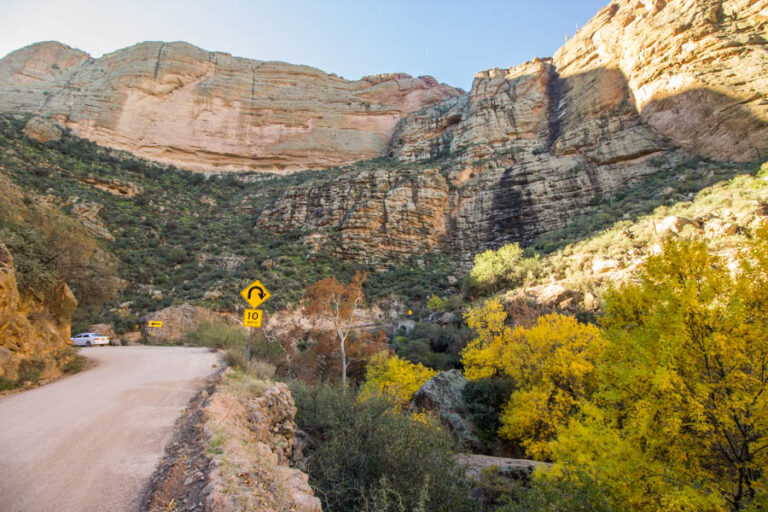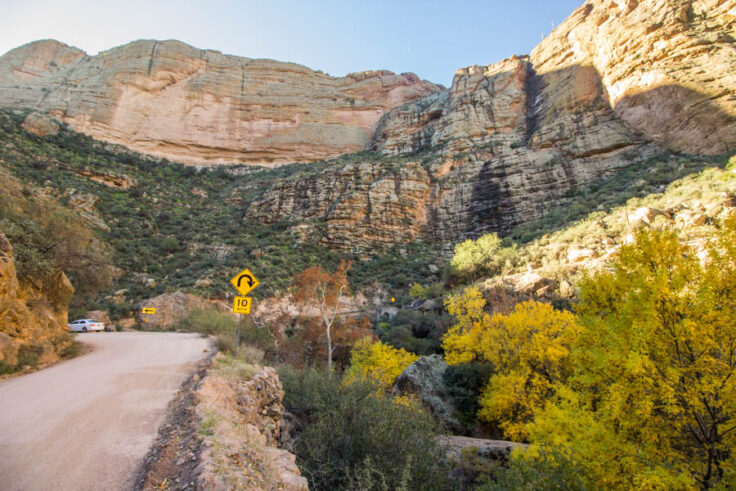 As a motorcyclist, if you like eating tortillas or you enjoy the desert, tortilla flat is for you. The trip is interesting, enjoyable and best of all, you don't need much time. When most people think about tortillas flat they straight up think about John Steinbeck's book but the book has nothing to do with the actual place.
Just 53 miles from the phoenix to the southern side, you will reach a tortilla flat. Known by the same name for over 1000 years, this place is filled with the rugged Superstition Mountains. The best thing about the Apache Junction to Tortilla Flat trip is that it offers the best mountains with walled canyons and a beautiful lake view.
Superior – Winkleman and then to Globe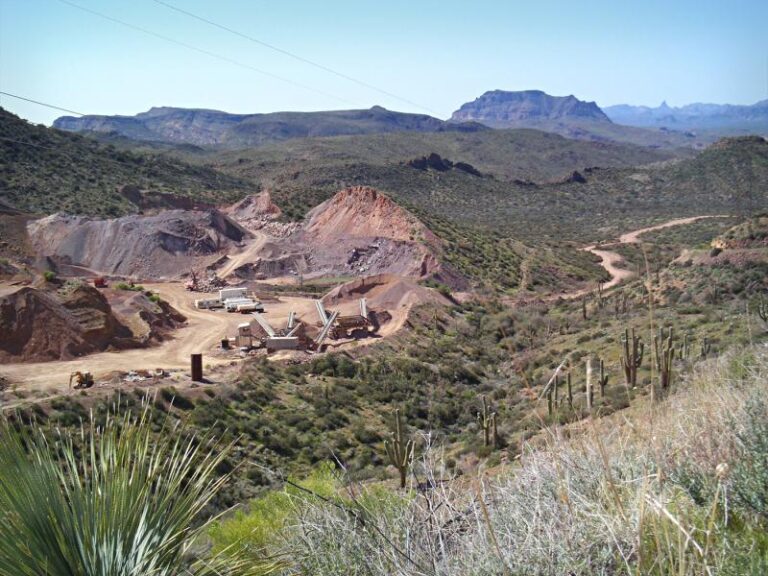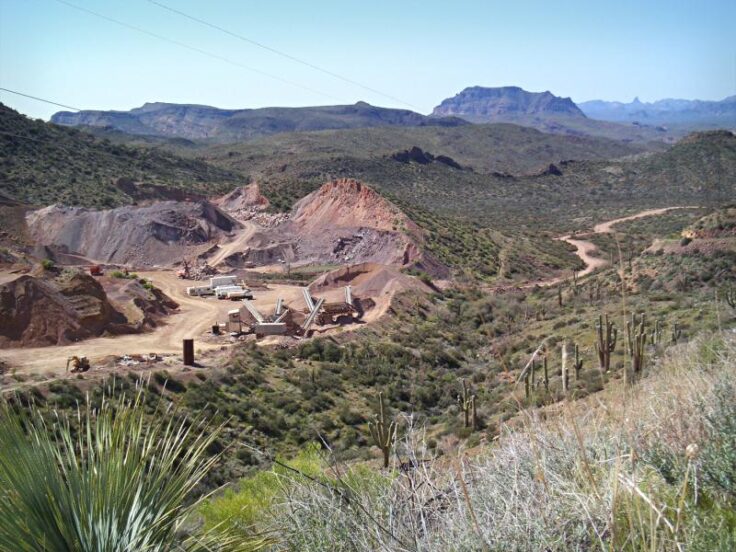 If you are a fan of vintage road trips, this is the best route to explore. Starting from the Winkleman to the globe, you will be able to enjoy a lot of beautiful and breathtaking landmarks from the old era. We know that most people want to speed up their whole journey because they don't want to waste time on their way.
However, this route is more entertaining and scenic than the destination. No matter what pace you choose, this route is entertaining and beautiful. Most motorcyclists recommend that you should stay here or travel at a slow pace so that you can enjoy the route, however, there is no limitation to the speed.
Mesa – Globe and then to Punkin Center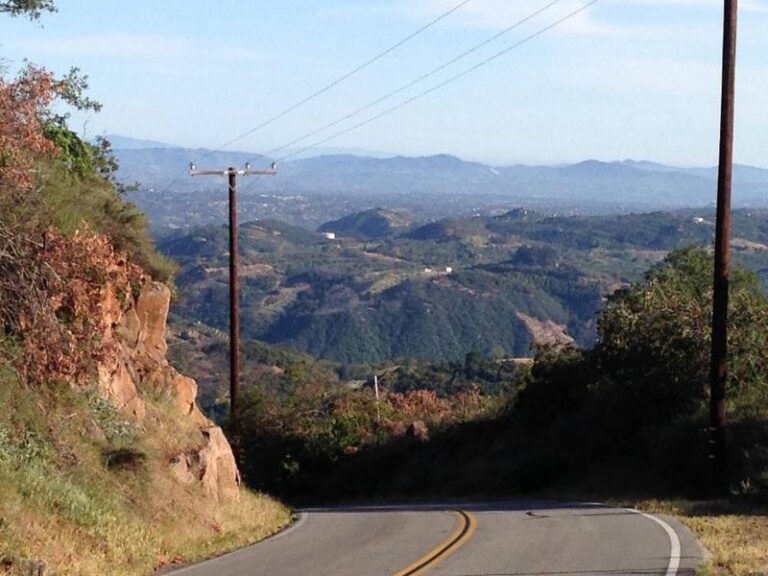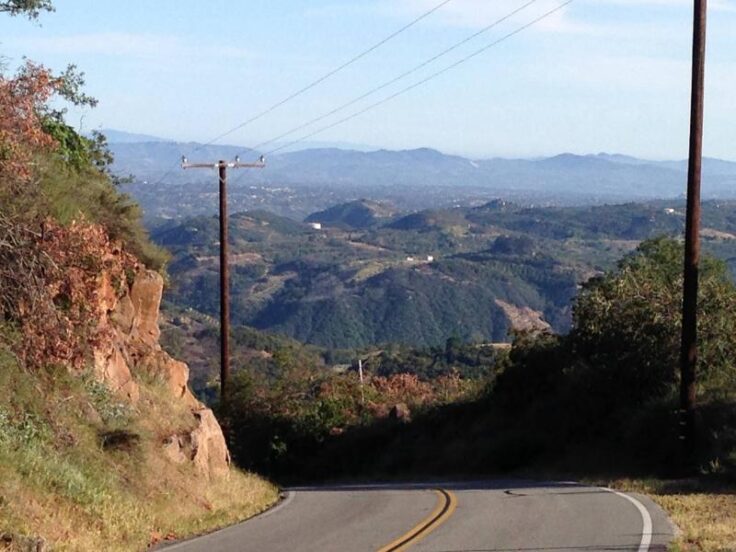 Well, we know that we just mentioned globe but what if you change the route or you are coming from a different direction. If you are near mesa, you can start your route and reach the globe and then continue your travel to Punkin center from there. You will be able to experience a lot of different things on the way.
One of the very important things is the overall beauty of the route. Although if you want to travel from the photography point of view, you will be disappointed a little. The view of the destination is great. You will enjoy the breathtaking view of Tonto Basin and Roosevelt Lake as well.
Wickenburg to Cottonwood via Route 89A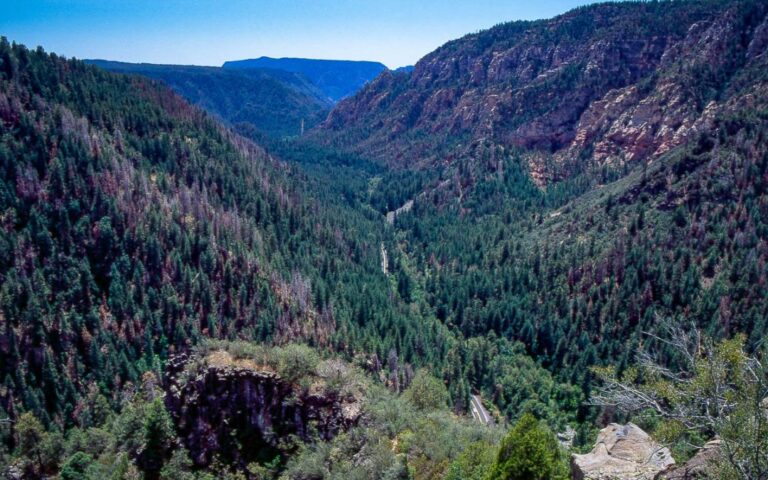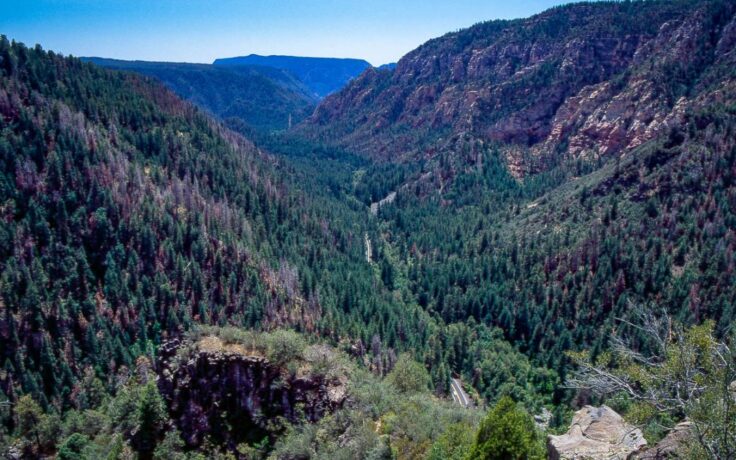 We know that most people fantasize about the golden brown and beautiful desert aesthetic. Even if we see most of the movies where motorcyclists are riding in the desert, the most prominent destination is still Arizona deserts. This route will help you fulfill all your dreams based in Arizona.
The aesthetically pleasing pine countryside with exceptional routes where you can enjoy food and take some photographs is always on the top of the list. Most people talk about the boring routes and no place to eat on the way. This is the reason we have seen most of the motorcyclists carrying eatables with them.
If you want to experience life in a true sense, this route is good for you. There are so many different resorts where you can stop for a quick bite and enjoy the scenery as well. Apart from this, the region is famous for arts festivals. Although these festivals are limited to a few days, if you want to enjoy these art festivals you can align your trip accordingly.
Flagstaff to Payson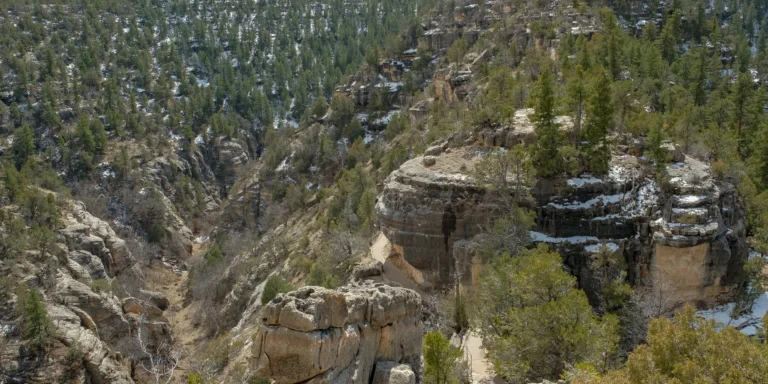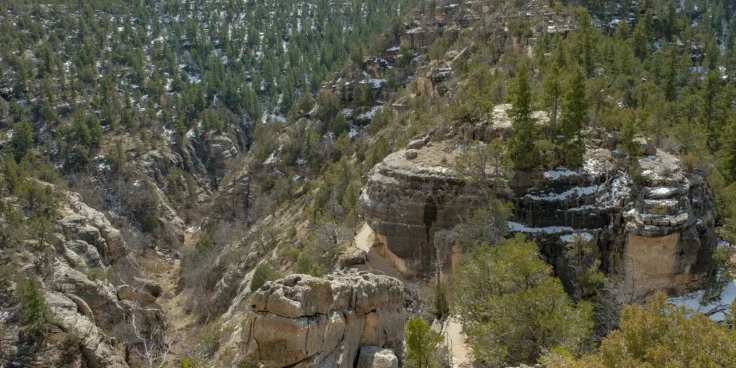 Most of the destinations and routes on our list are just desert or sandy places. However, this is one of the routes that is lined with Coconino National Forest on either side. If you are traveling in the summers and you don't want to enjoy the desert, this is the best route for you. With the lush greens on both sides, you will be surprised by how beautiful and incredible this route is.
Another very important feature of this route is the dramatic terrains. If you are a true adventure enthusiast you will enjoy this route a lot. There are so many sharp turns that you will enjoy the overall experience. Even if you ask for a recommendation on online platforms you will see a lot of people recommending this route because of its breathtaking beauty and overall traveling experience.
Some Basics to Know
We know that Arizona is ranked as one of the most visited places within the US but to ensure that you have very realistic expectations, we want to mention a few basics. Most of the movies are Hollywood-based series that depict Arizona as a desert only.
There is no doubt that you will be able to enjoy war, rocky desert but it is not just limited to the desert. You will have so many other options as well. Some of the routes are lined with lush green and beautiful trees whereas you will also find barren land, deserts, cactus, and poisonous scorpions on your way. In short, limiting your expectations about Arizona might not be the best thing that you want to do.
Another most important thing is the rules and regulations. Arizona is one of the most visited places, even motorcyclist groups offer group trips to Arizona as well. To ensure the safety of the motorcyclists, traffic and state-authorized in Arizona have changed their policies according to the ease of the motorcyclists.
Starting from the safety gears to the riding formation, luggage capacity and even for the modification limitations, you will find a lot of rules that you might have never heard of before. Overall, there are so many things that you should understand before you plan your trip.
Extreme Weather Conditions and Their Impact
Packing for the trip should be a little different. Arizona is a sandy, dusty desert. This means that the hot climate will affect your overall health. Apart from this you also need to have safety gears to protect your eyes and skin. Wearing sunglasses in Arizona might not be enough, which is the reason most riders are advised to install windshields as well.
For the extreme heat, you need to have water with you. Most people prefer energy drinks, which is a valid and better option. Since you will be sweating a lot, sweating means not just losing water but also minerals and vitamins. You must have eatables and energy drinks with you all the time.
Final Verdict
For a beginner, planning a motorcycle trip is quite a daunting task. Most newbies who want to visit beautiful places but with no experience and no information about the overall destinations, avoid these plans. The best way to start planning for a trip is to visit online platforms where a motorcyclist is ready to talk about their experience openly. You will be surprised how much you will be able to learn about these places. You will also be able to know about the dos and don'ts of the destination and the routes.
Some people might go the extra mile for you and tell you exactly where to stay and what to do with your motorcycle. As mentioned earlier there is no doubt that there are so many restaurants and cafes that offer activities for motorcycle riders but one thing is very important, you need the exact information about the space and their charges. You will be able to get information about these details only when you visit these online spaces.