As one of the most famous motorcycle manufacturers in the world, Ducati has never failed to amaze their customers and critics. Every time they plan a new bike, the bike world stops and looks. Their new concept managed to do this again.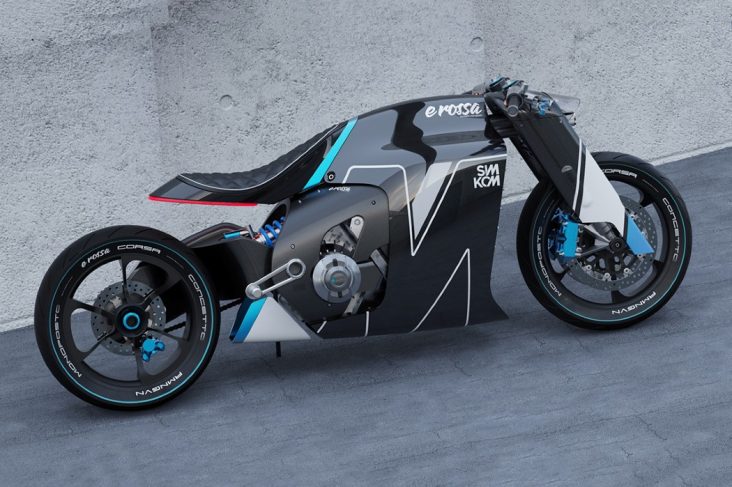 This bike was designed as a passion project and a personal concept. Meet the Ducati E Rossa, a stunning futuristic model that is unlike anything you have seen. As the CEO of the company reveals, their new concept comes at a perfect time, as they are working electric motorbikes of their own, after already having developed electric bicycles and scooters. The designer of the bike, and the senior designer of Citroen, Romain Gauvin, said that his creation was an exercise in blending "cutting edge technology with pure emotional motoring fascination". He treated this mean machine with a broad body you do not want to mess with. The red paint job is of course the trademark of the brand. Like many of his colleagues, he enjoys coming up with new and amazing designs all the time, envisioning the future of the industry.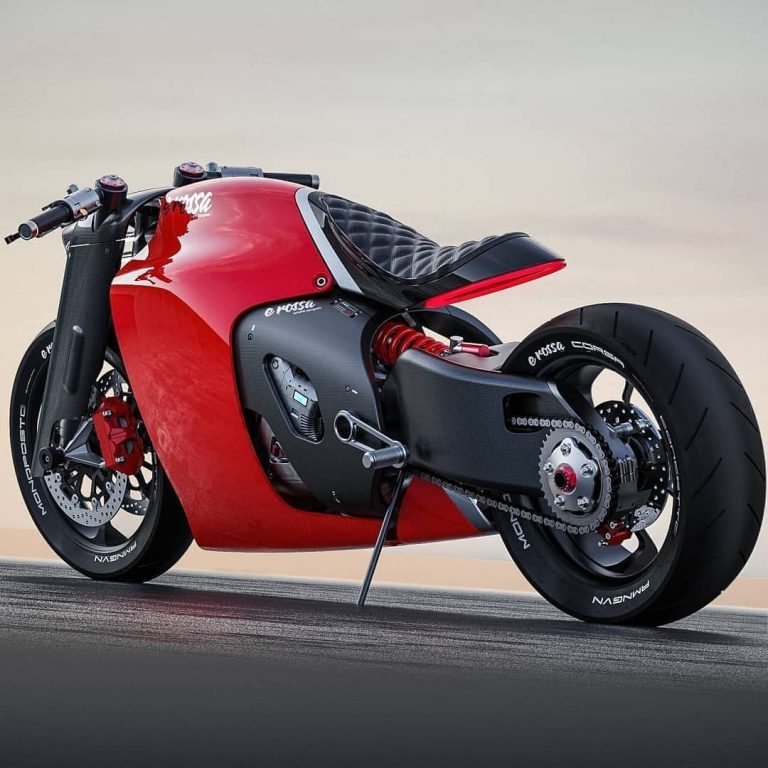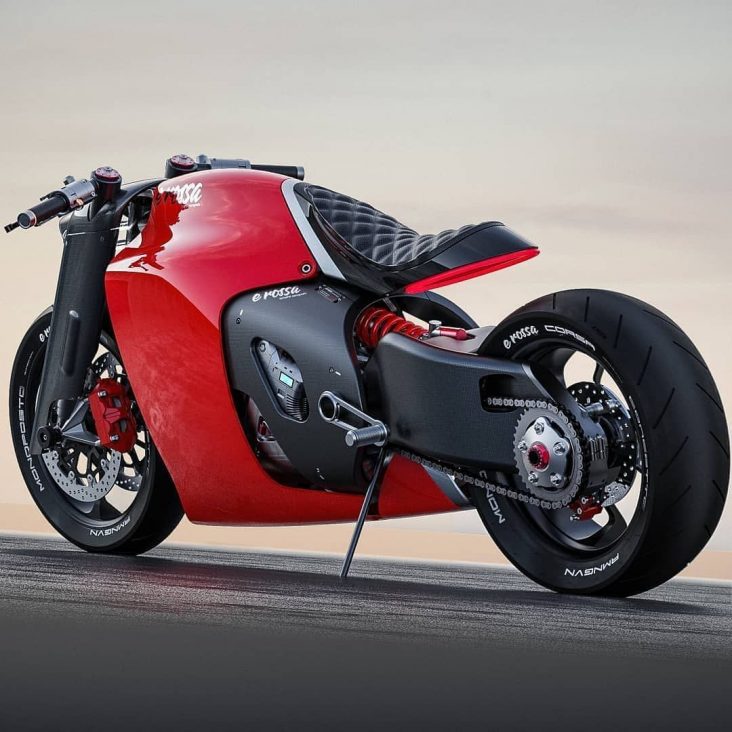 Details
Although it looks a little bit like a Tron bike without the neon details, the inspiration for this motorcycle comes straight from the famously rounded bodies of the lightning fast Formula 1 racing cars, mixed with a touch of cafe racer bike designs. The E Rossa comes has a carbon fiber chassis on the inside of the body, which is wide and curvaceous on the outside. This makes the bike look temperamental and tough. The steely-eyed head and taillights only add to the overall vibe, while the amazing bomber jacket inspired leather seat looks comfortable and badass. As we said multiple times, it is simply mean, and you definitely need courage and a little bit of craziness to approach it. Imagine it completely in black. Batman would love it.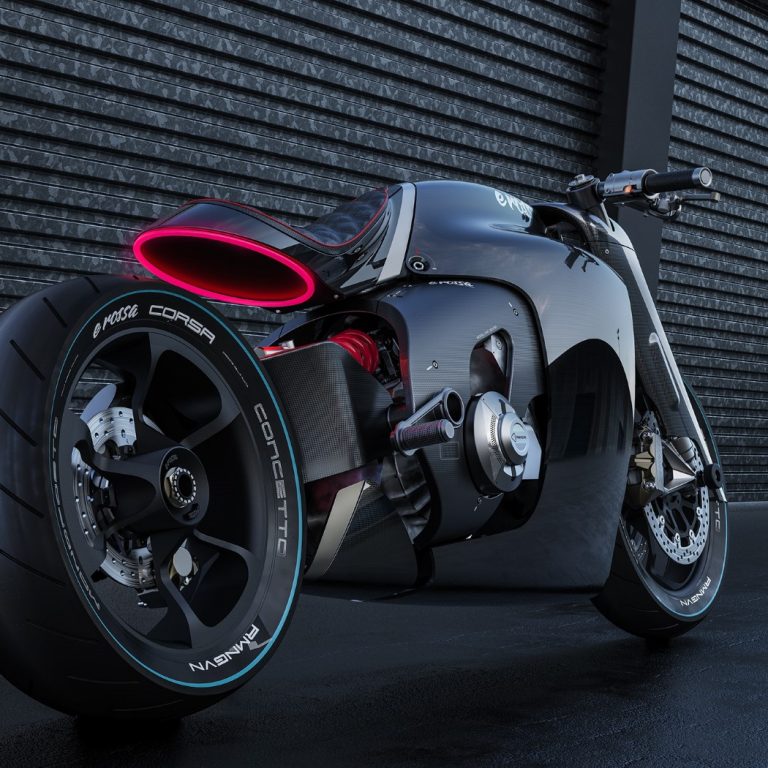 Moving on, this bike has a cantilevered seat with a charging port located underneath. In order to hold on to the desired silhouette, it eliminates the dashboard. This is still a concept, impressively detailed all around, but still only a concept. However, it is good to see the brand planning for the future and making an electric bike that looks like this. The experts behind it managed to capture this bold, broad, and brutish visual appeal, which may very well one day change motor racing!
Gauvin had this to say about his design:
"My goal was to blend cutting edge technology with pure emotional motoring fascination. I wanted to see an electric motorbike that was actually desirable. So from the beginning, I started playing with a high-tech carbon frame and a gushing red fluid sculpture. Elements any motoring enthusiast gets emotional about."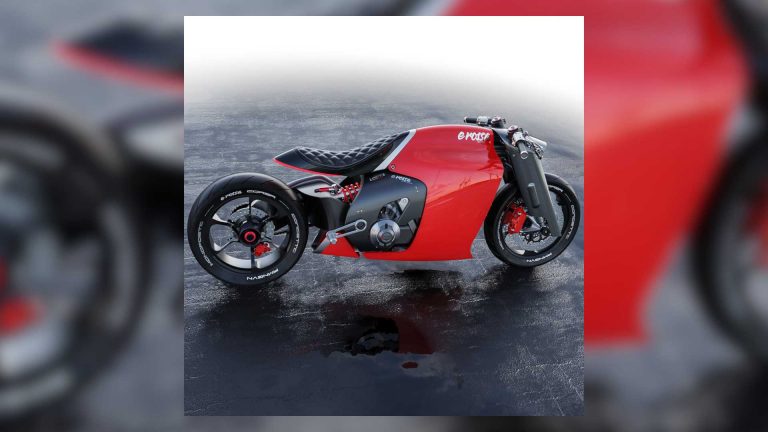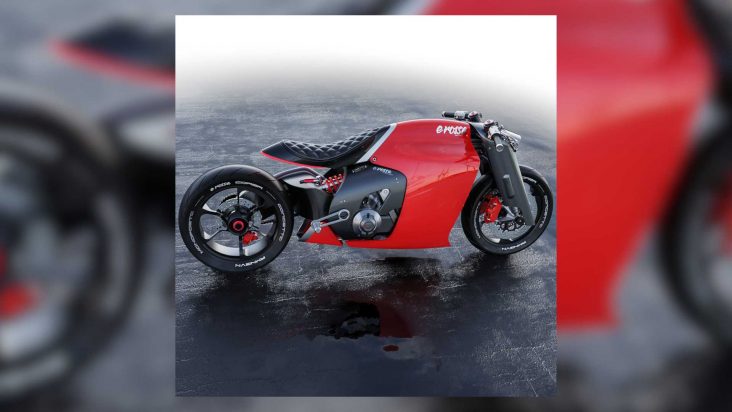 Conclusion
There have been rumors about a new Ducati electric bike recently. Now, we received a fresh new concept. Everything points to the electric future of the famous bike company. When we see the E Rossa, we all wish it was the official news, but we will have to wait a little longer. Could they make it look like this concept? Customers surely hope so, and they are eager to learn more about it.