Barely has the new 2019 Honda Monkey arrive and the rumors of the new model for 2023 started to circulate. The reason for this is that Monkey is proving to be a huge success for Honda and the company is eager to capitalize on that by looking into a revamped Monkey 2023.
So what is so special about Monkey? Well, for starters, it is based on Honda Grom, a 124.9 cc bike that has won the Motorcycle USA Motorcycle of the Year prize for 2014. Both models share the same air-cooled, four-stroke, single cylinder engine, delivering 9.7 horsepower and 8-pound-feet of torque. .Even though Monkey shares engine and transmission with Grom, it is designed to resemble the old Honda Z series, also known as Monkey bikes, hence the name. It even features the old Honda wing logo, not used on other modern bikes.
Honda Monkey Price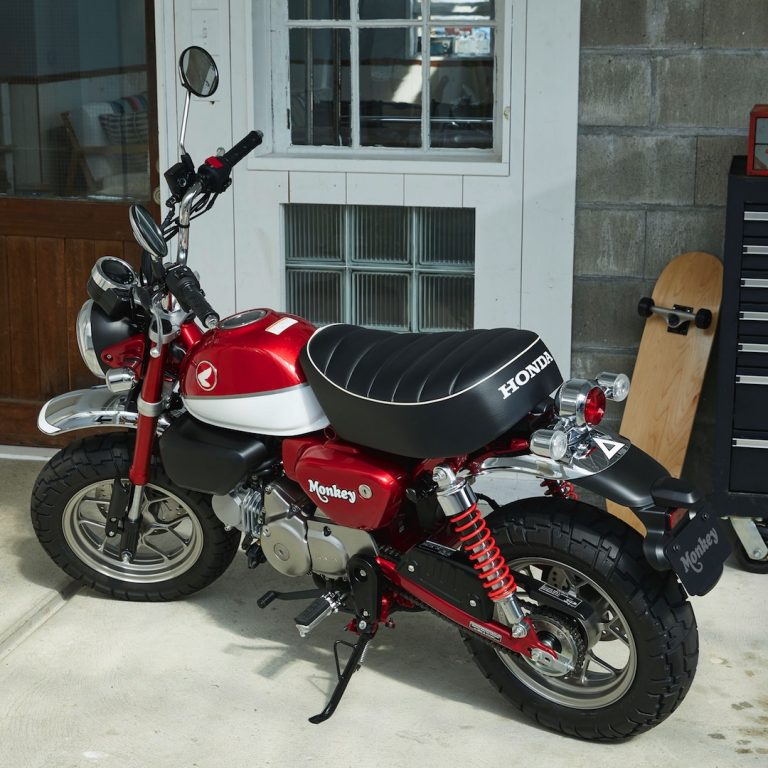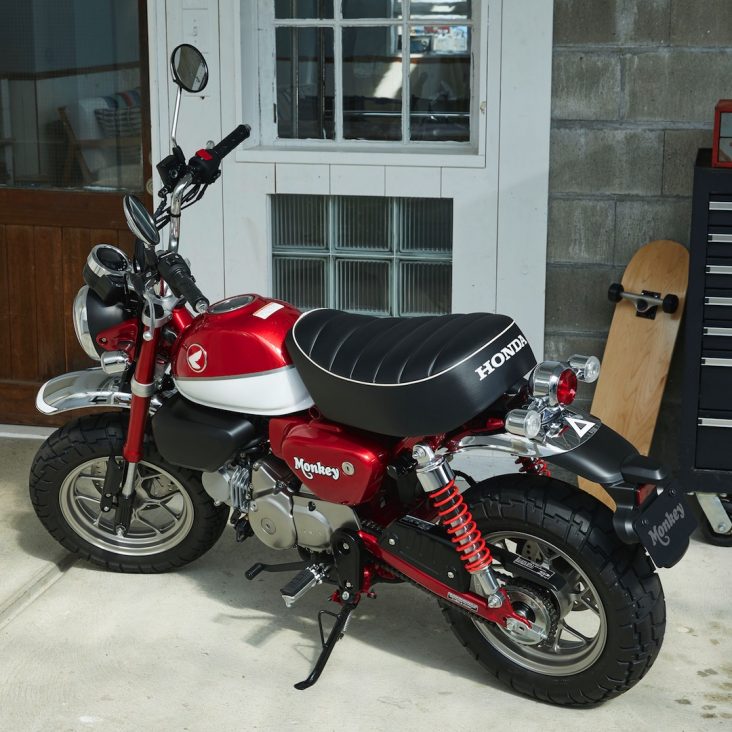 One thing about the Monkey bikes that made them so popular was their low price and Honda will continue that tradition with the new bike. The manufacturer's suggested retail price is $3,999. If you want front ABS brakes, it will cost you an additional $200, which isn't that much for the level of safety it provides.
Honda Monkey is essentially a dirt bike, but the one you can ride on the pavement as well. It weighs just 231 pounds and comes with Vee Rubber dual sports tires. These represent a compromise between dirt and asphalt performance and although they lack the grip of the original Tractor Grips, they can hold their own in the mud.
Z series, especially Z50, were first bikes for many youngsters in the 1960s and 1970s. Those youngsters are now fully grown, and the appeal Monkey bikes had on them could very well be transferred to the new Honda Monkey, which can lead to a huge increase in sales.
Honda designers were aware of this fact and have tried to cram as many vintage details in the design as possible, trying to revoke old memories. Its small size is another selling point, making it easy to park even in tight spaces where riders with a larger bike would struggle. This also makes it great for beginners, which don't have to worry about scratching cars or other bikes while parking.
With the ABS option that will ensure safe breaking and short stopping distances even in wet conditions, Honda Monkey is an excellent bike for short commutes. If you are looking for an easy and cheap way of getting to school, this very well may be a perfect choice. It is easy to handle and as we mentioned, its small size guarantees you can park it anywhere on campus.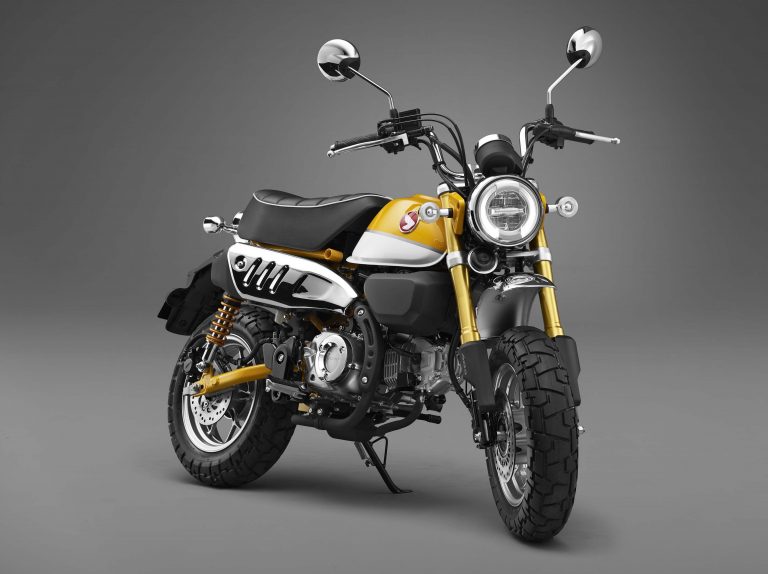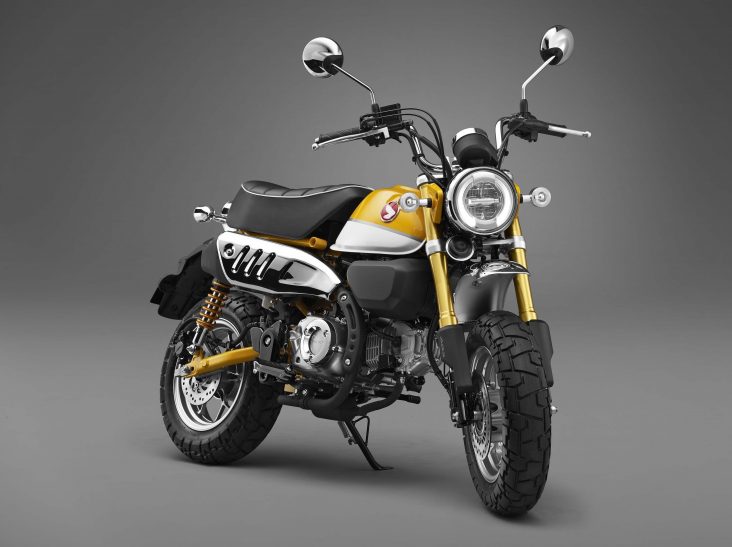 Honda has gone through a lot of trouble to increase Monkey's appeal, especially to the younger crowd. One thing they came up with is the removable side cover. In just minutes, you can transform Monkey into a veritable naked bike. Without its covers, Monkey looks like a vintage bike from the past. One thing to remember that covers of the original Z50 were also removable and are now worth a lot of money since people kept losing them. Store yours where you can easily find them.
Just because Monkey is designed for younger people and new riders, it doesn't mean us old geezers can't enjoy it as well. Riding a few laps on a dirt track on this bike is great fun and something we would recommend to everyone, especially people who owned or rode the old Z50. Not only it will put a huge grin on your face, but it will also bring you back to your youth.
While primarily designed as a dirt bike, Monkey has got potential for so much more. Behind it cute design and small stature, there is a genuine bike, not just a toy for weekend rides through the mud. One of the reasons for this is its four-speed gearbox, which provides the rider with enough comfort and flexibility so it can be enjoyed on asphalt as well as on dirt.