Your motorcycle needs special care when you're not riding it. It requires certain storage conditions and protection from outside elements like the sun, rain, dust, and cold in order to preserve its finish and prevent rust from damaging it. There are several ways to do this, but one of the most effective—and most affordable—ways to keep your motorcycle in good condition is with a quality motorcycle cover. Here's what you need to know about motorcycle covers and how to choose the right one for your bike!
What is a motorcycle cover?
A motorcycle cover is a must-have accessory for any motorcycle owner. Not only does it protect your bike from the elements, but it also helps keep it clean and free of debris. There are many different types of motorcycle covers available on the market, so it's important to choose one that best suits your needs. Here's a quick overview of the most popular types of motorcycle covers
Different types of covers
There are three main types of motorcycle covers: storage covers, all-weather covers, and transportation covers. Storage covers are designed to protect your bike from dust and debris while it's stored in your garage or shed. All-weather covers are made to keep your bike dry and protected from the elements, whether you're riding in the rain or snow. Transportation covers are meant to be used when you're transporting your motorcycle on a trailer or in the back of a truck.
Storage covers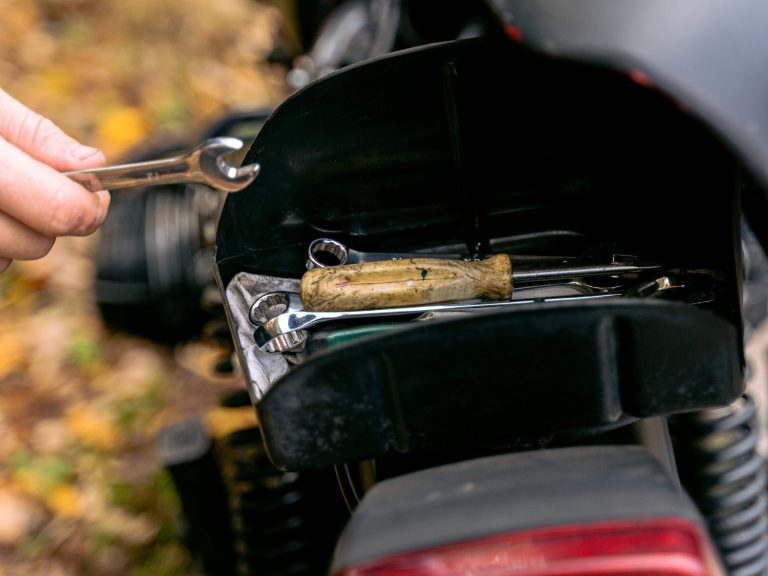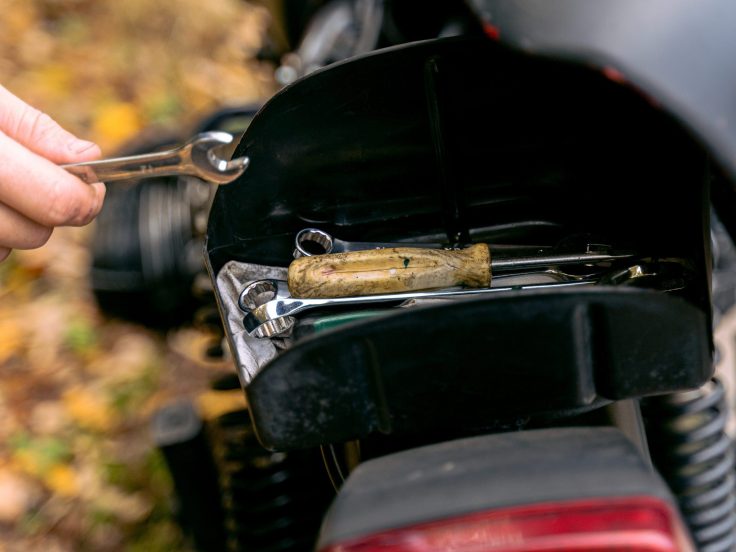 If you're like most motorcycle enthusiasts, you probably don't ride your bike all year round. That means you need a good storage cover to keep your bike protected from the elements when it's not in use. But with so many different types and brands of storage covers on the market, it can be tough to know which one is right for you.  Luckily, we've put together this guide to help you find the perfect storage cover for your needs.
All-weather covers
If you're looking for an all-weather cover, you'll want something that's durable and waterproof. You'll also want to make sure it's breathable, so your motorcycle doesn't get too hot while it's covered. Look for a cover with UV protection to keep your bike from fading in the sun. And finally, make sure it's easy to put on and take off so you can enjoy your ride without any hassle.
Transportation covers
If you're looking for a way to protect your motorcycle while you're transporting it, you're in luck. There are all sorts of transportation covers that will help keep the vehicle safe and secure. Transportation covers come in many shapes and sizes depending on the type of vehicle you have. It's important to find one that is right for your particular make and model of bike before heading out on the open road with it strapped down inside a trailer or carrying case. They are designed to work well with car racks as well as truck racks, so you'll be able to easily transport your bike without worry or hassle.
When it comes to motorcycling, we all want the same thing. We want to be safe while having fun, and the way we do that is by having the best equipment possible, including our bikes. But even with a great bike, proper storage can make or break its condition over time. Here are ten tips for motorcycle storage that can help you keep your bike in pristine condition so you can enjoy it for years to come!
1. How Do I Stop My Motorcycle From Rusting?
If you're not going to be riding your motorcycle for a while, it's important to properly store it to prevent rust and other damage.
Find a clean, dry place to store your motorcycle. If possible, keep it indoors.
Invest in a good motorcycle cover. This will help protect your bike from the elements and keep it clean.
Periodically check on your motorcycle during storage, especially if it's outdoors. Make sure the cover is still intact and that there's no water or debris inside the storage area that could damage the bike.
When you're ready to ride again, inspect your motorcycle for any signs of rust or other damage.
2. How Should I Store My Motorcycle?
If you can, store your motorcycle indoors. This will protect it from the elements and keep it out of sight from would-be thieves.
If you must store your motorcycle outdoors, invest in a good quality cover. This will help protect it from the weather and prying eyes.
Always clean your motorcycle before storing it, especially if it will be stored for an extended period of time. This will help prevent corrosion and other damage.
Never store your motorcycle with a full tank of gas. This can lead to fuel line clogs and other problems. Instead, fill the tank no more than halfway to prevent these issues.
Always disconnect the battery before storing your motorcycle.
3. What Else Should I Consider When Storing My Motorcycle?
Besides finding a suitable location for your motorcycle, you'll also want to take some other steps to ensure your bike stays in good condition while it's in storage. Here are some tips:
Invest in a good quality motorcycle cover. This will protect your bike from the elements and keep it clean.
Fill up the gas tank and add a fuel stabilizer to prevent the gas from going bad.
Remove the battery and store it in a cool, dry place.
Drain the oil and replace it with fresh oil before storing the motorcycle.
Clean the bike thoroughly and wax it to protect the paint job.
Check the tires and inflate them to the proper pressure.
4. The Best Types of Cover For My Bike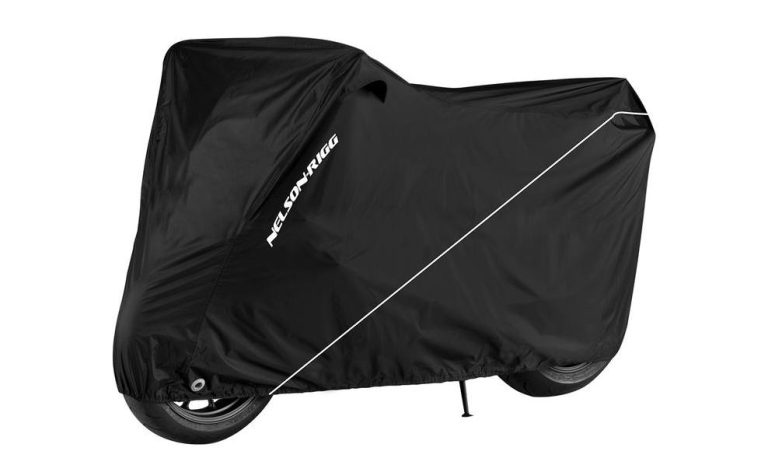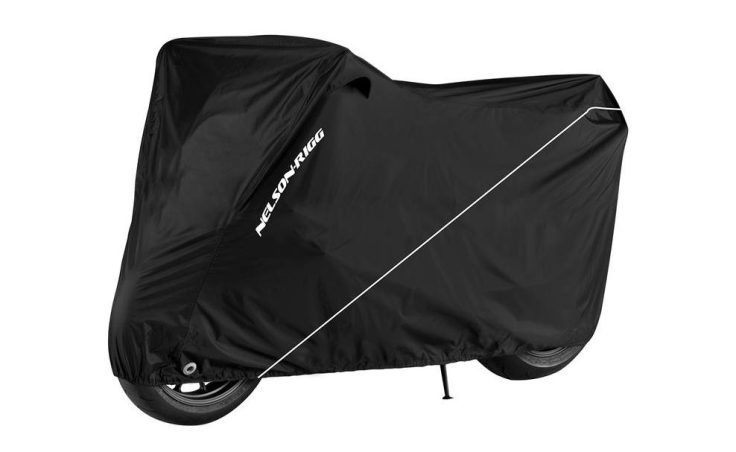 Get a cover that's specific to your bike model. This will ensure the best possible fit, and will help protect your paint job from scratches. Look for a cover with UV protection. This will help keep your bike's color from fading in the sun. Make sure the cover you choose is waterproof. You don't want your bike sitting in a puddle of water! If you live in an area with high winds, look for a cover that has straps or ties to secure it to your bike. This will prevent it from blowing away. Choose a breathable cover if you plan on storing your bike indoors.
5. What Materials Are Best For Covers?
As much as you love your motorcycle, there are going to be times when you have to leave it somewhere and have no idea what's happening to it while you're gone. When this happens, you should make sure that your motorcycle is protected with the right kind of cover so that it doesn't get damaged or stolen in the process.
6. Which Type Of Cover Is Best For My Specific Needs?
You have a few options, you can keep your bike outdoors, in a garage, or in a storage unit. If you live in an area with harsh weather conditions, it's best to keep your motorcycle indoors. Here are a few tips to help you store your motorcycle
7. Where Can I Buy A Cover Online?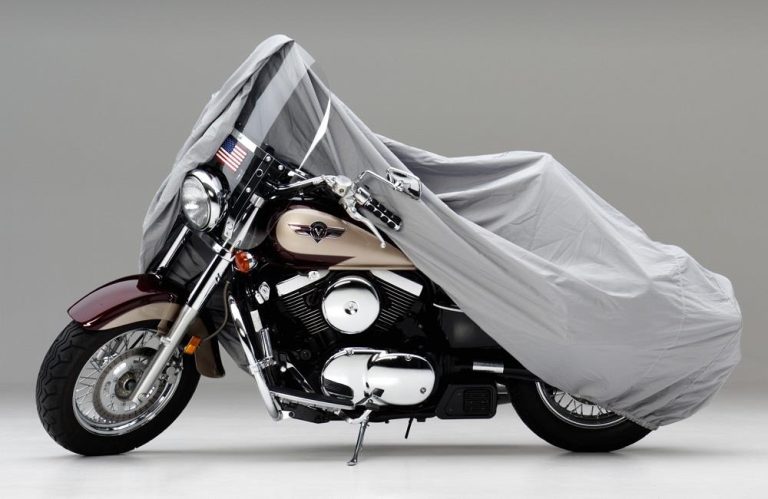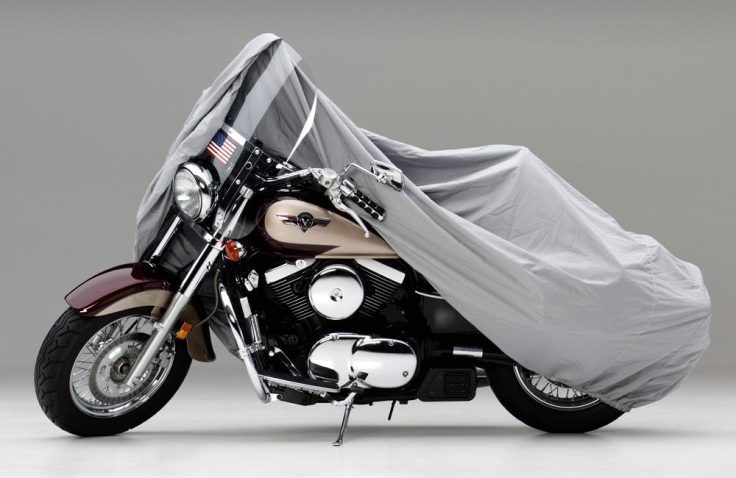 Looking for a cover for your motorcycle? Check out the outdoor motorcycle cover from XYZCTEM. This cover is made from heavy-duty polyester fabric and is waterproof, so it will keep your bike dry and protected from the elements. Plus, it has a reflective stripe that will help keep your bike visible at night.
8. Is There Any Benefit To Buying Online Versus Offline?
There are a few benefits to buying motorcycle storage and covers online. Firstly, you have a much wider selection to choose from. Secondly, it is often cheaper to buy online since there are no brick-and-mortar overhead costs. Thirdly, you can easily compare prices and products between different retailers. Fourthly, you can read customer reviews before making a purchase. Fifthly, many online retailers offer free shipping. Sixthly, you can often find coupon codes for additional savings. Lastly, you can have the products delivered right to your door.