Motorcycles, more commonly referred to as bikes, are a luxury that almost everyone wants to have. But, a lot of people see it as an unnecessary expense. Well, I disagree with those people because this kind of investment can change your life entirely. Sure, it is not as practical and useful as an entire car, but with the amount of adventure you can get out of this vehicle, I think it is definitely worth having one. But, if you do decide to get one, you will probably want to know where you can travel.
Well, with a motorbike, you can basically travel anywhere you want. You are not limited in any way. But, these trips can be very long, take a lot of preparation and dedication. So, if you do decide to go on a trip, you have to ensure that you have made the right plan.
If you are unable to decide where you want to go, you can use this article which will tell you about all the awesome motorcycle adventure vacation destinations you have to visit in 2023.
Even if you do not like any of these destinations I am going to mention below, the article can still be helpful because it can give you a good idea of how these trips should look like.
Circuit des Pyrénées – France and Spain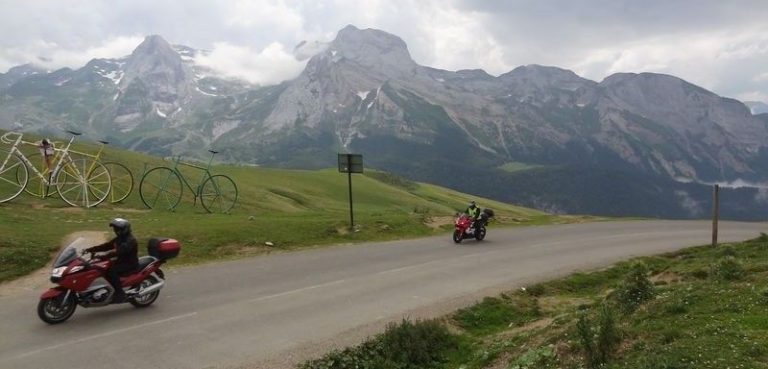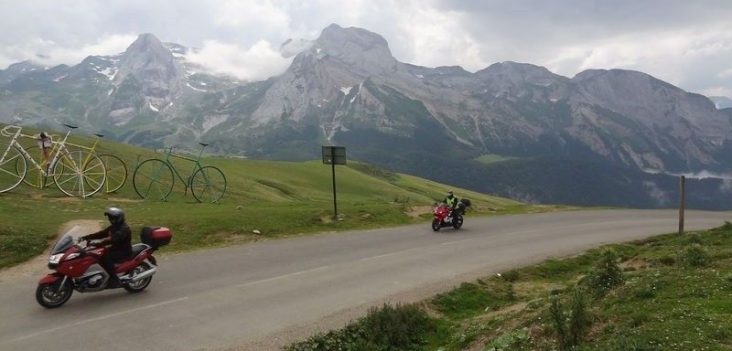 Circuit des Pyrénées or the Pyrenees Loop in English was used as a circuit for almost 30 years. It was used for an international competition from 1950 to 1975. During this time, bikers could go to this competition with any kind of motorcycle. It did not matter whether the bike was 50 cc, 125 cc, 250 cc, 450 cc, 500 cc, or more. Basically, anyone could join.
Competitors were reported depending on the category they drove in. The categories were split depending on the engine size. So, a racer that was on a 750 cc motorbike will get a different word from someone who has a 500 cc engine.
The competition was very popular during this time, but sadly, it had to come to an end. All the sponsors from that time which supported the competition either retired or withdrew. But, even though the international competition is long gone, that beautiful circuit is still there.
It consists of more than 400 miles or 600 km full of sharp corners, bends, and hill climbs. So, if you want a long and awesome adventure over the Pyrenees mountains, this is the road that you need.
Just do not forget that you are on a mountain and that you have to drive carefully. You are not riding as a contestant in a competition, you are just riding leisurely.
The Roof of the World/Roof of India
The Roof of the World is usually a term used for certain parts of Central and Southeastern Asia where you can find the Himalayas, the Tibetan plateau, the Altai, and all the other very tall and lengthy mountains.
A larger part of the Himalayas can be found in India which is usually referred to as a separator between Tibet and India. The Himalayas is a massive mountain range that is over 2400 km long. With some peaks such as Mount Everest reaching an elevation of 8848 meters. It is the mountain range with the largest mountains on the entire planet and the highest peaks.
So, why is this important for a motorcycle rider? Well, it is very important because you can find hundreds of roads across the Himalayas. Not only are these roads very challenging, but you also get a view over the entire area around you. You can look over the entire country of India.
This is why so many people like to refer to these trials as the Roof of India. So, if you want a true experience full of adventure in India, this is the path that you must take. If you do not feel confident enough to go at this alone or with a friend, you should consider paying for The Great Himalayan Motorcycle Tour which costs around $2800 and last for 16 days which you can find at extremetoursindia.com.
It is expensive, but I believe it is definitely worth it.
Cape Town to Cairo Trail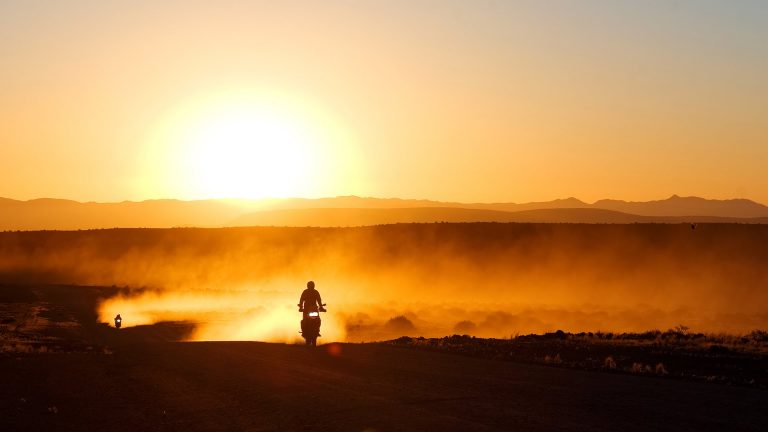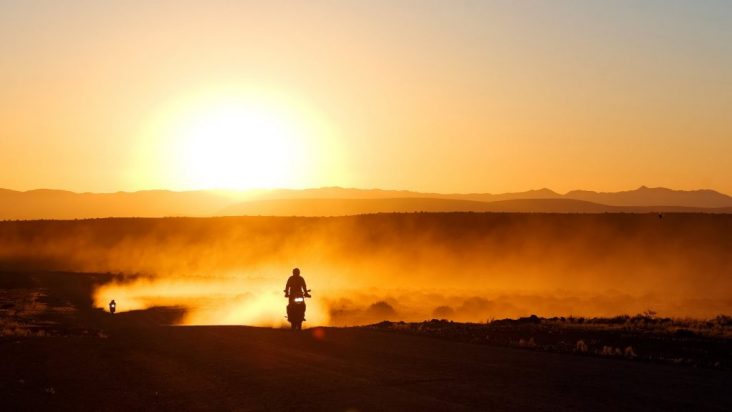 If you want to see the African continent in its entirety, you should consider the trail from Cape Town to Cairo or the other way around. Keep in mind, this might be the most difficult adventure you can experience on your motorcycle because the trail is around eight thousand kilometers long. Yes, you read that right. You have to drive from one side of Africa to another. Basically, you have to drive through the entire continent.
While on this trail or tour, you will pass through the most amazing landscapes. You can go through the desert, it can go through Safari, you can see the pyramids, and even visit Victoria Falls.
This is one of the most amazing and awesome destinations you have to visit in 2023. Just make sure you realize just how expensive this kind of trip can really be. Some tours can cost well over $15,000.
The Great Ocean Road – Australia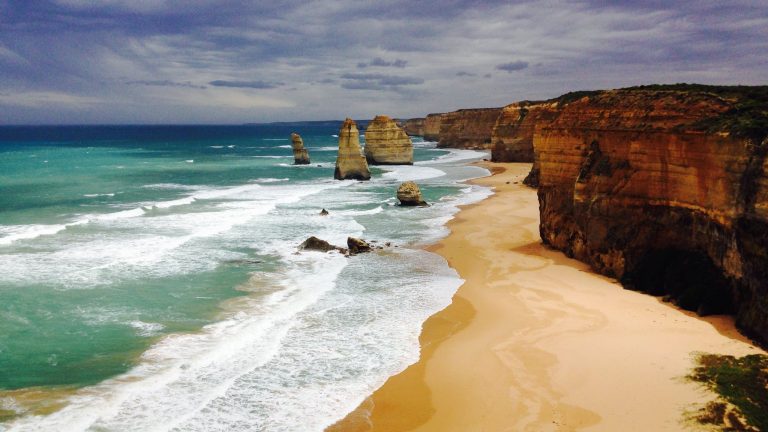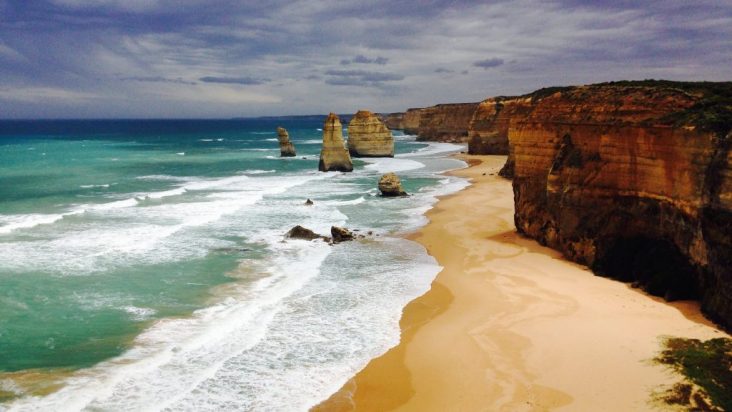 Not as challenging or lengthy as all the other roads I mentioned above, but it is still an amazing experience you can get with your motorcycle. It is one of the most beautiful areas on the entire Australian continent.
You get to ride across the south-eastern coast for around 250 km. During this entire ride, you always have the seller and ocean on your left or right side, depending on which direction you are going. While on the other side, you also get a good idea of Australia.
Carmel to Morro Bay – California, USA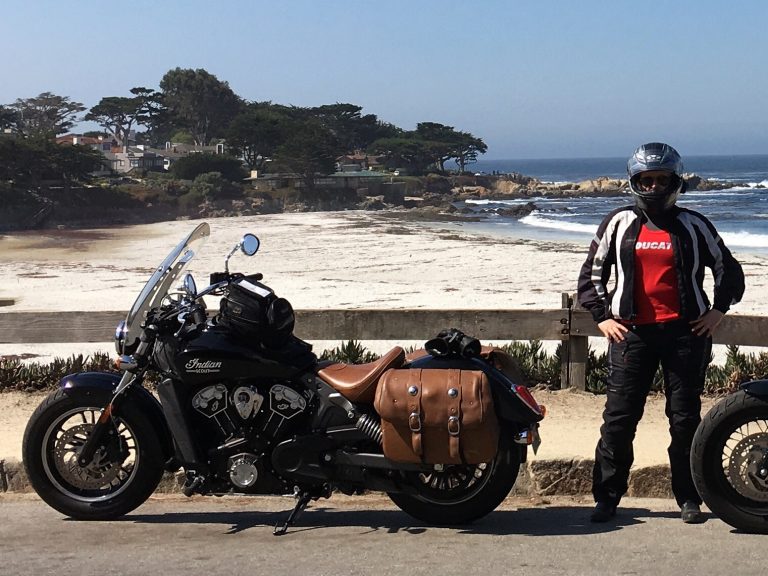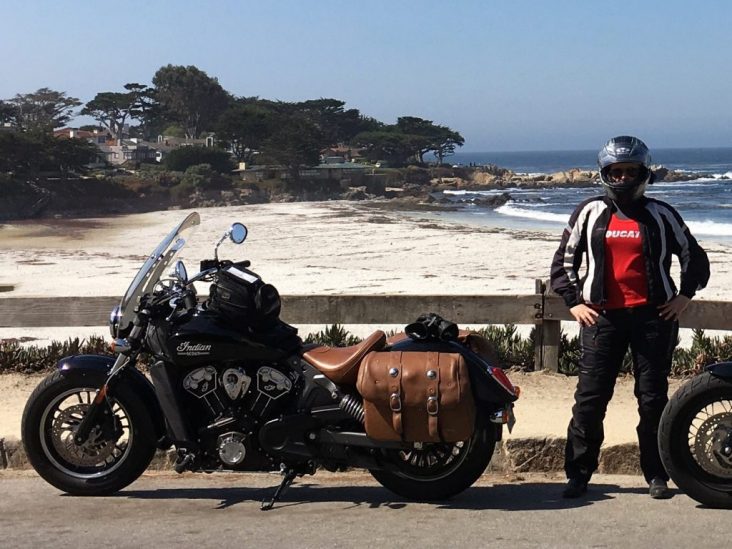 If you prefer these shorter adventures, the Pacific Coast Highway is another great option. It is no more than 120 miles, but the experience is still amazing. You get to see the entire California coast which is definitely an amazing view. If you want a bit more adventure, you can always extend your ride further than Morro Bay or Carmel.
There are probably thousands and thousands of amazing motorcycle tours around the planet, but I believe these five I mentioned are the most interesting and popular ones. I hope that I have been of assistance and you are now able to decide your next destination for adventure.