Nowadays, hoverboards are becoming prevalent among kids and adults. The hoverboards are an eco-friendly way to travel shorter distances. People are spending a lot of money on this mini transport. Hoverboards are complete entertainment as well as can make you travel shorter distances on it. To enhance the customer's dedication and to gain attention, the manufacturers have launched the hoverboards in different kinds of body designs, colors, and other fascinating accessories. There are numerous hoverboards available in the market. Some of them are designed for off-road use and some of them are utilized on plain surfaces.
When people have enjoyed the ride on plain surfaces, they want something to ride on ground or rough areas. They desire to enjoy their hoverboards in both bumpy and smooth areas. And so, the manufacturers made up with these demands and designed the off-road hoverboards. Originally, the hoverboards were designed to use on a smoother surface or for indoor use. Such hoverboards are called regular hoverboards. All types of hoverboards can be used on any surface, but only off-road hoverboards can be used on terrains.
It is crucial to know about the basic differences of hoverboards to determine which is for off-road terrain or which one is for regular use. In this article, you will find a detailed view of the difference between regular hoverboards ad off-road hoverboards. Here are some common differences between regular hoverboards and off-road hoverboards:
1. The wheels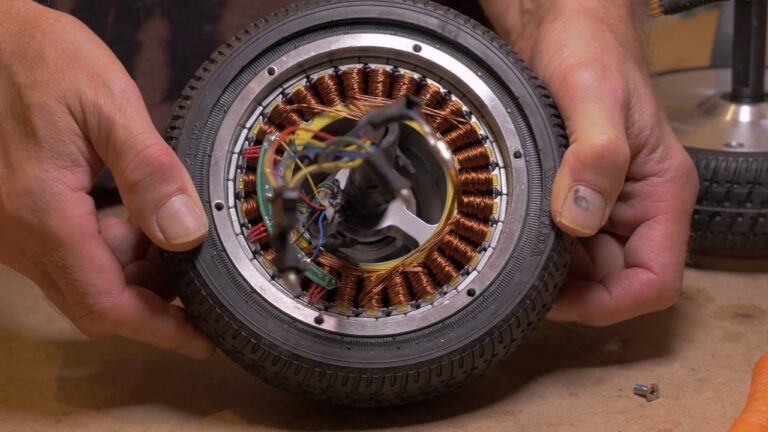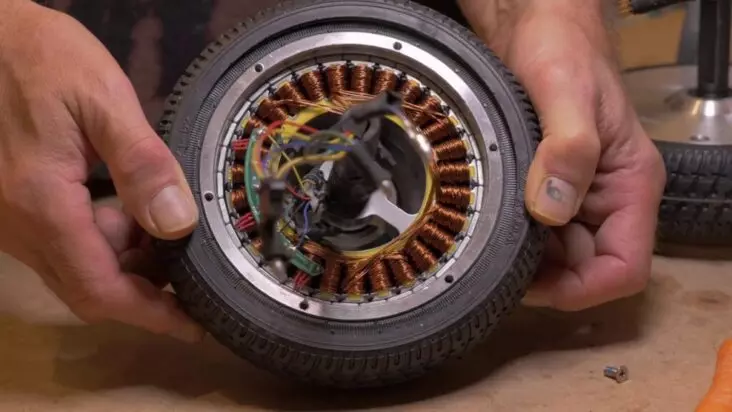 The wheels are a vital factor to consider when choosing a hoverboard either for regular use or off-road use. A regular hoverboard has a wheel diameter of 6 to 6.5 inches with rubber tires. Such scooters are designed to use on smooth and plain surfaces. They will provide you with the finest level of performance on smooth and plain surfaces. However, if you intend to use them on a rough surface they will face some difficulties. On the other hand, the off-road hoverboards have a wheel diameter of 8 inches with wide rubber tires. This wide diameter helps these hoverboards to remain steady on rough surfaces. The wider wheels provide them a grip to accelerate the speed.
2. The Motor Power of Hoverboards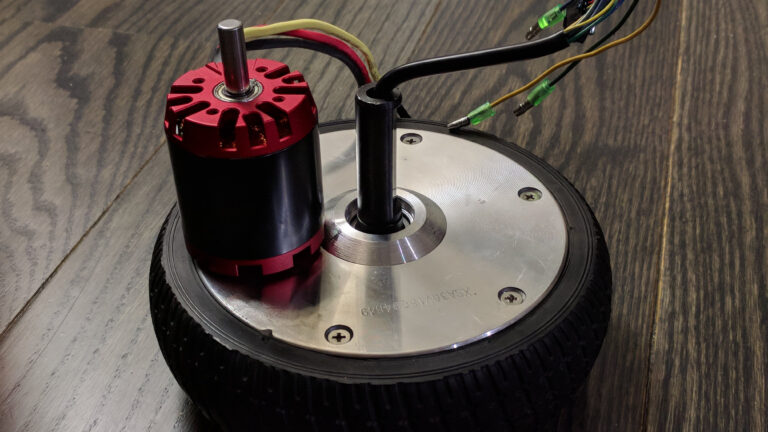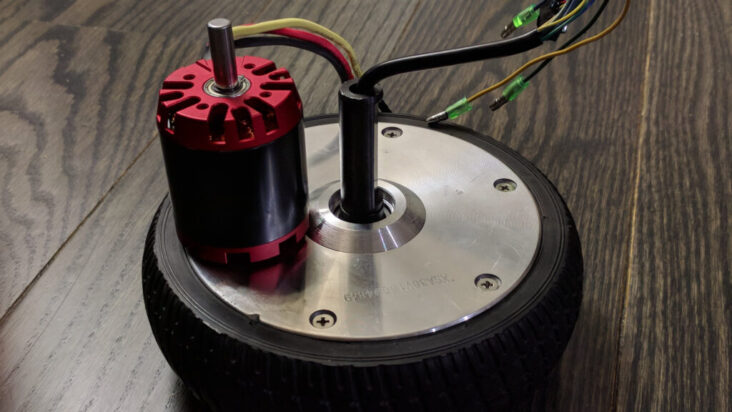 The difference between the motor power of the hoverboards is also a vital thing to consider. The off-road hoverboards have strong motor power. Because it is obvious that one which rides you on rough surfaces will require some more power. The off-road hoverboards are featured with a stronger electric motor with more power and a piece of heavy-duty machinery. However, this powerful machinery increases its weight also. The strong motor of off-road scooters also provides them more speed. Compared to these hoverboards, the regular hoverboards have a smaller motor power with weaker batteries. The off-road hoverboards ride faster than the regular ones.
3. The Tires of Hoverboards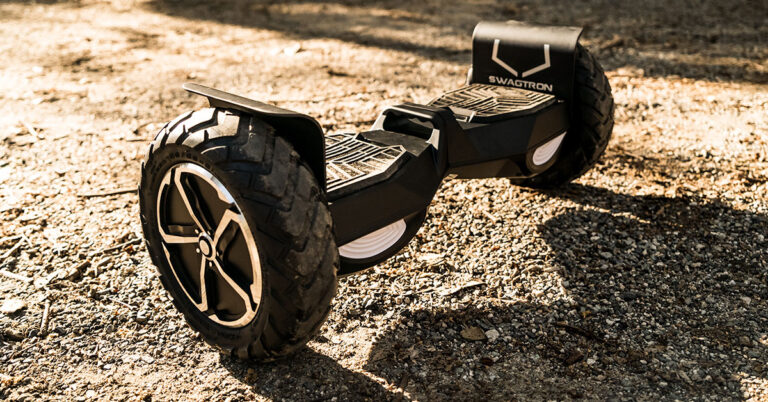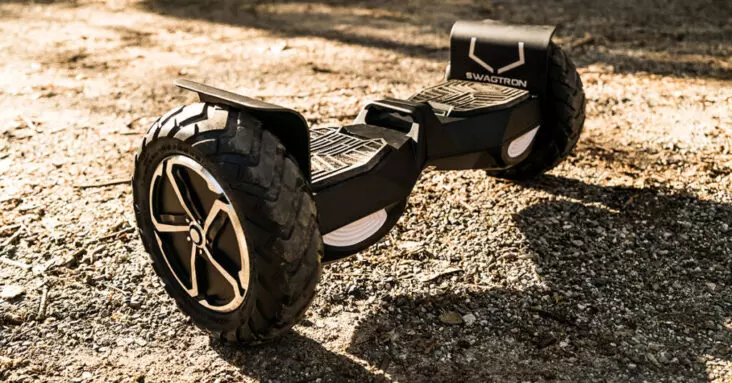 Normally, all the hoverboards have the same thread on their tires. The tires are small and the threads on them look the same. But the hoverboards that are designed for off-road use have bigger or wider threads. These wider and bigger threads give them stability to remain steady on uneven terrain or any rough surface. It also provides them grip to perform well in sand and dirt. The regular hoverboards can also be used in sand or dirt but they have less grip, which makes them inappropriate for this purpose. The materials in the tires of the hoverboards also differ. The off-road tires are made with a more complex and harder mixture of rubber which is very important for them to ride on rough terrains. This harder material also provides the hoverboards more durability and strength.
4. Charging and battery time
As mentioned above, the off-road hoverboards are equipped with heavy machinery, stronger motor, wider wheels, and bigger tire threads, so it is clear that it will require bigger and heavier batteries to support all this. Bigger batteries can increase the range of hoverboards by 20% at least. Normally a hoverboard has a range of 8 to 12 miles but the off-road hoverboards have a range of 12 to 18 miles. However, the bigger batteries will require more charging time, which gives a drawback to off-road ones. But with multiple increased features, an increase of 15 to 20 minutes in charging time can be ignored.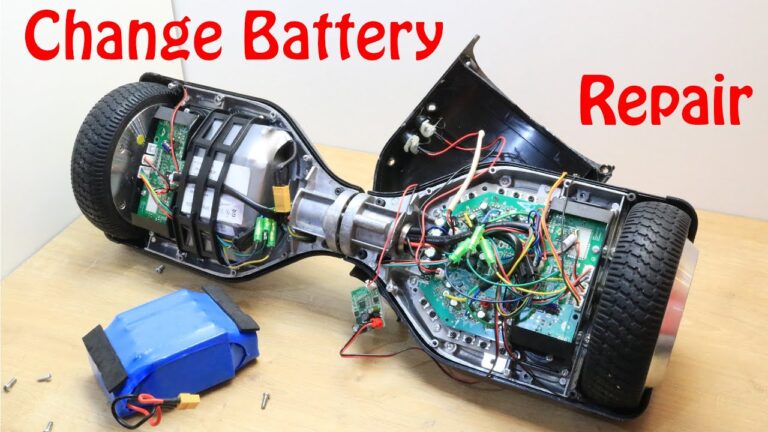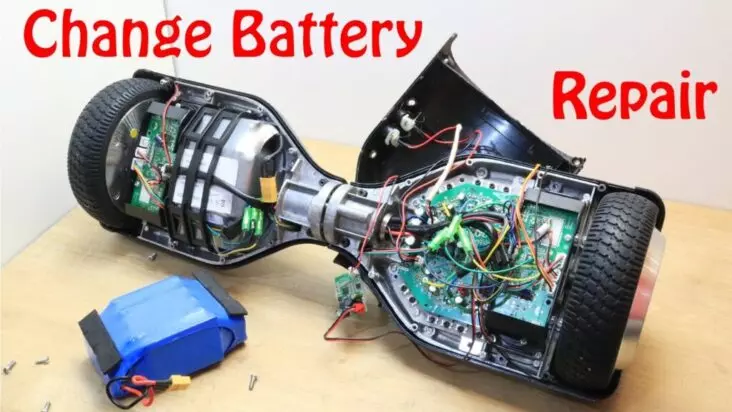 5. Speed of the hoverboards
Speed is the most important thing to consider among the hoverboards. This factor can prove to be valuable for regular hoverboards. However, it is not a considerable factor for off-road hoverboards. This is because, in rough areas or terrains, the speed has not such importance. The regular hoverboards have a speed of 12 to 15 mph whereas the off-road hoverboards speed ranges from 15 to 20 mph. If you are looking to get one for your kid then go for a regular hoverboard. Click here to know more about kids hoverboards.
Final words: regular hoverboards VS off-road hoverboard
If you are searching for hoverboards for indoor use on smooth or plain surfaces, the six inches hoverboard with smaller wheels with moderate levels of motor and batteries will work great. But if you want a hoverboard to ride on rough terrain surfaces, you will need a wider 8 inches hoverboard with a wider thread, stronger power motor, more speed, stronger rubber material, and heavier battery. Only the off-road hoverboards can perform best on sand, dirt, or rough areas.
In short, while comparing regular hoverboards and off-road hoverboards, none is considered better than the other. Both of the types are best and rightly serves the purpose they are designed for. These were the major key difference between the hoverboards. These differ the hoverboards in terms of performance, speed, and durability. The core thing is your requirements whether you want to ride it on smooth and plain surfaces, then regular hoverboards will be best. And if you want to ride on uneven surfaces, you can go for off-road hoverboards.
That's all for today. Hope this guide about regular hoverboards vs off-road hoverboards will help you understand the difference well. If you have any queries or suggestions regarding this post, feel free to send feedback by commenting below.