There are certain situations when you may need to transport your motorcycle from one place to another. This could be as a result of a breakdown or when moving other items where you are not left with space for your bike.
If you would like to transport your bike safely and conveniently, you need to use a trailer. According to miramarspeedcircuit.com, the best motorcycle trailers should be well made and should adhere to the weight and size requirements. Trailers are available in different sizes. This is why you need the right size for your motorcycle. So, which is the right size of trailer for your motorcycle? Let's find out in this guide.
Type and size of trailer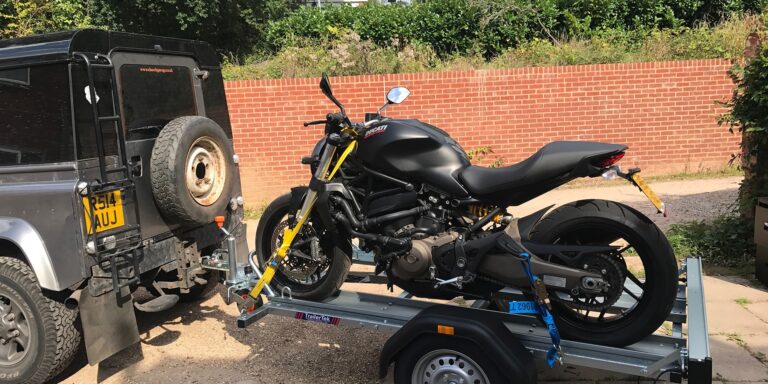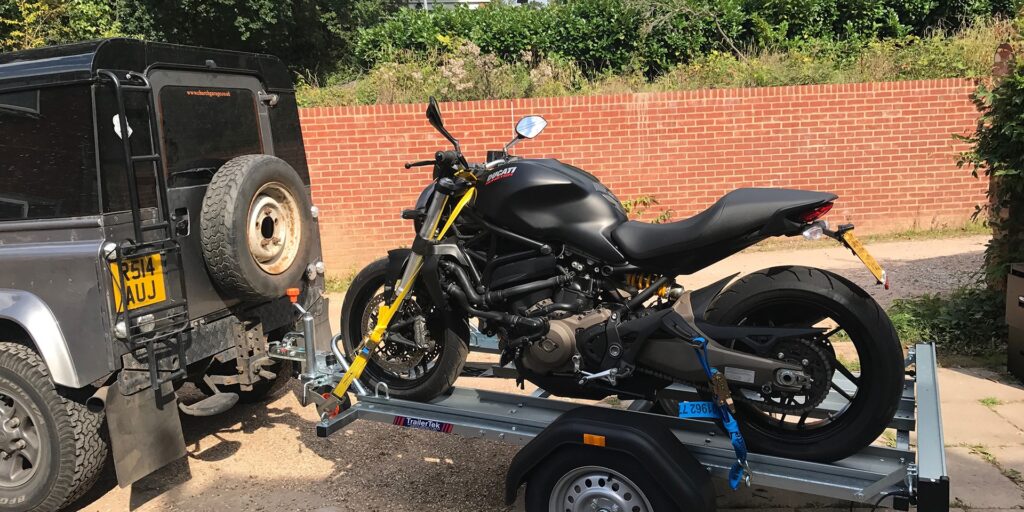 There are several classes of trailers. The two most common ones are cargo/ enclosed trailers and open or utility trailers. Both of these trailers come in different sizes. You should therefore consider the sizes of both cargo trailers before making the right decision.
Choosing a trailer size for your motorcycle
Your motorcycle trailer will depend on your bike's dimension. Most motorcycles have a size of six to eight feet long. They have a width of two to three feet. However, to ensure that your trailer is well-sized, you need to know the exact dimension of the motorcycle. These specs can be found in the owner's manuals.
After determining the exact measurements, you can now determine the size of the trailer needed to haul your motorcycle. On top of the measurements, the types ad accessories are also a consideration. For example, dirt bikes are usually very narrow. The majority of them are usually less than two feet wide. They are also very lightweight, making them easy to lay on a motorbike.
On the other hand, the full-sized cruisers and touring motorcycles have a size of more than 8 feet. Their weight can be 700 to 900 pounds. This makes them heavy and more difficult to load o a trailer.
The best trailer size for one motorcycle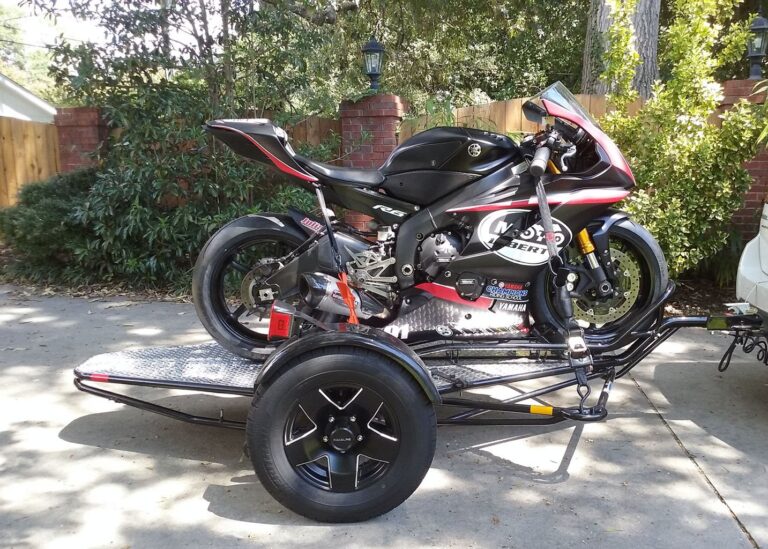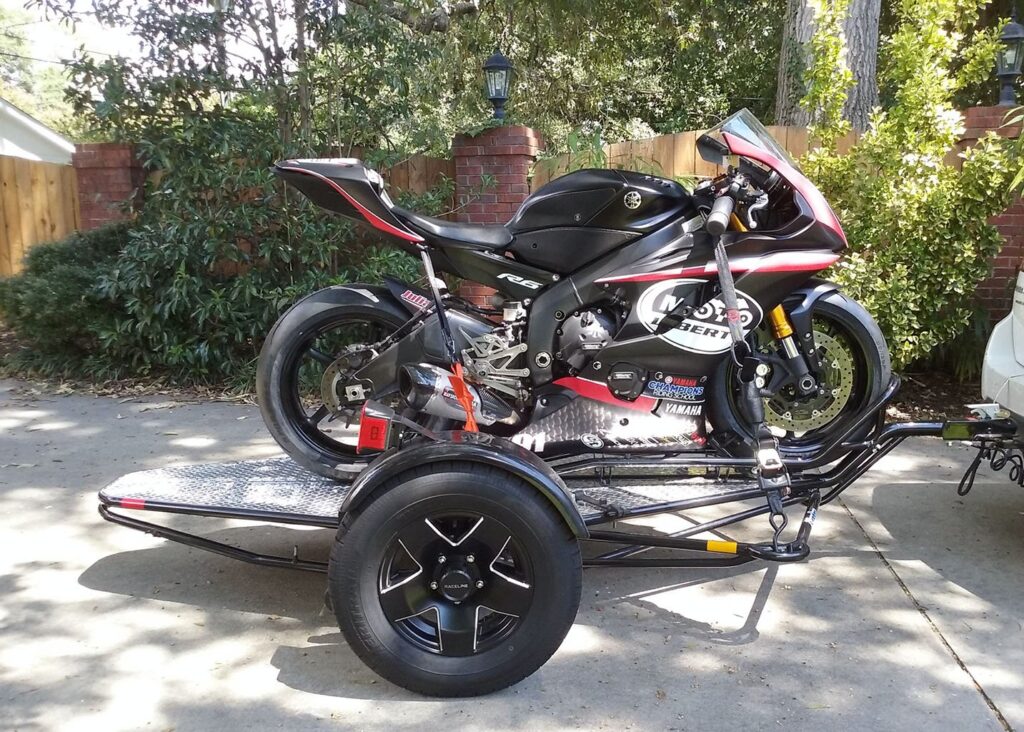 Even if your bike is small, you will need a trailer that is at least four to eight feet to haul it. However, oe that that is clear is that the many single motorcycle trailers have a length of nive to twelve feet and a  width of five to size feet.
The general rule of thumb is that motorcycles can fit on a trailer of six to twelve inches easily. But like we noted earlier, you will need to double-check the exact weight of your bike. For the majority of enclosed motorcycle trailers, prefer the V-nose trailers with dimensions of 6 by 10 or 6 by 12. This is because these models have ample space for the bike and their gears too.
Trailer size for two motorcycles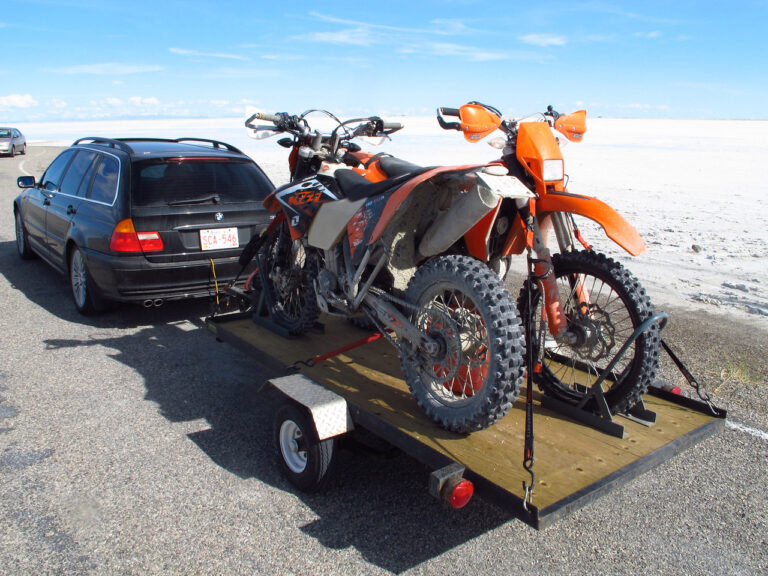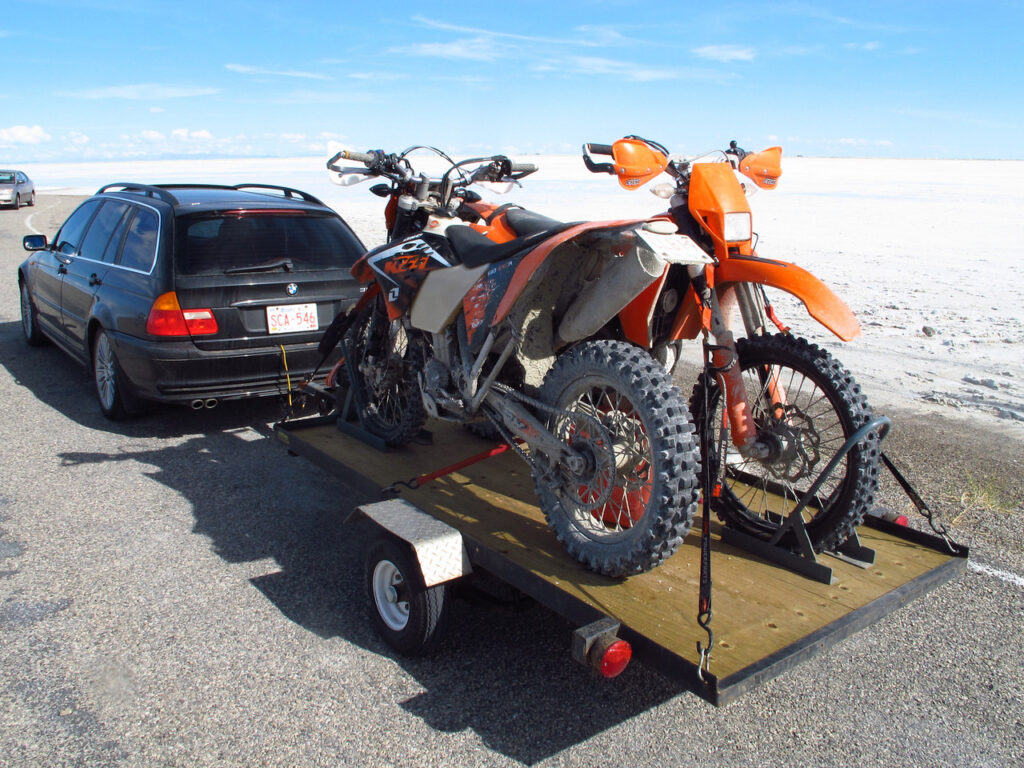 In most cases, trailer sizes for two motorcycles can be from six to ten feet to seven by 14 feet. Generally, the trailer should have a minimum width of 6 feet to comfortably carry two motorcycles. However, if your bikes are bigger, the width may be too tight. For instance, two full-sized cruisers may require a 7-foot wide trailer, particularly when it comes to the enclosed trailers.
Therefore,if you need a trailer to ferry two large cruisers, you will need an enclosed motorcycle trailer of 7 by 12 or 7 by 14. You will also want to leave extra space for tying down your bike.
On top of the dimension, you will also want to consider the trailer;'s weight. The V-nose motorcycle trailers are usually heavier than the open models. You should also consider the weight of the gear and the bike. While putting safety in mind, if you will be ferrying two motorcycles, it's advisable to buy a dual axle trailer that has brakes.
Factors to consider
Remember that the size of the motorcycle you need will depend on a variety of factors such as:
Whether it's enclosed or open
Dimensions, weight, and type of bike
Shape and size of the trailer's deck
Tow vehicle's capacity
FAQs on motorcycle trailer dimensions
Here are some frequently asked questions on motorcycle trailers:
Can a 5 by 8 trailer feet to motorcycles?
A  5 by 8 feet trailer can fit two small motorcycles or dirt bikes. For the majority of bikes, you will need a trailer of at least 6 by 10 or 7 by 14 if you will haul the motorcycle conveniently.
What trailer size do you need to fit two motrcylces?
Generally, you will need a trailer of 6 by 10 to fit to two bikes. If you will be carrying other gears, you may want to consider 6 by 12.
What size of trailer do you need to haul 3 motorbikes?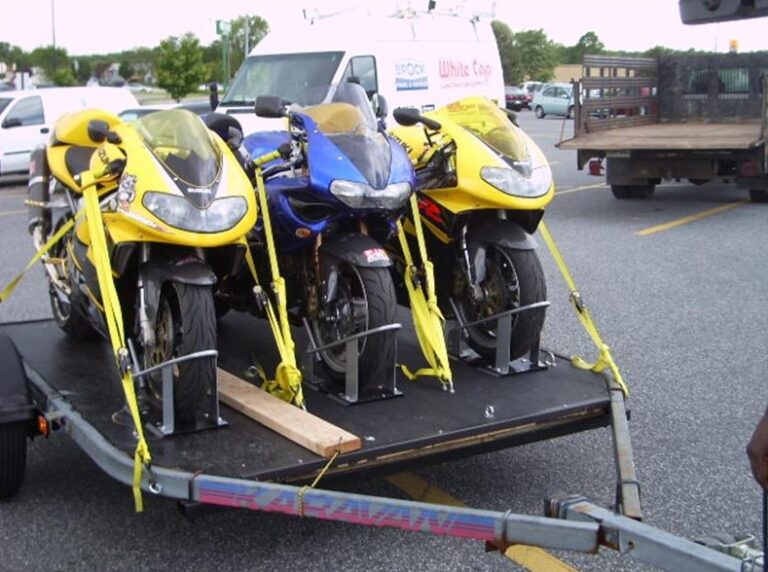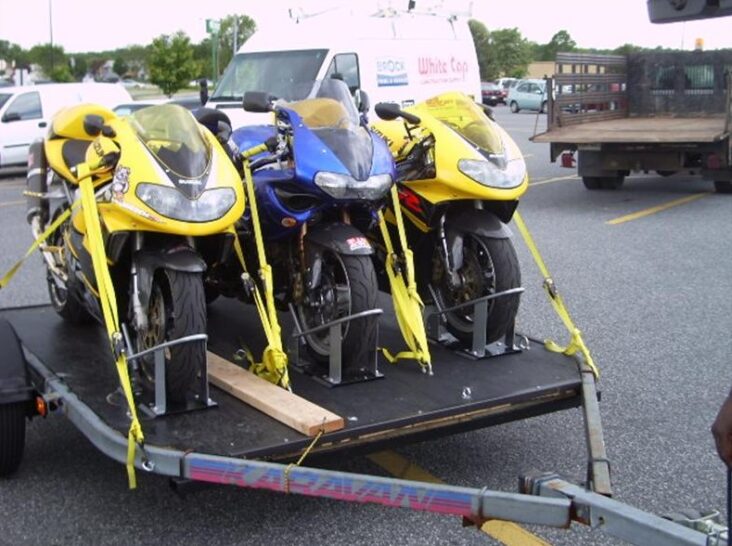 To ferry 3 motorbikes, you will need a trailer of at least 6 by 12.
Can you haul a motorcycle in a Uhaul enclosed trailer?
Yes. In fact, the Uhaul enclosed trailer is specifically made to enable customers to tow their motor vehicles inside. The trailers also feature a sleek and lightweight design that makes it possible to haul your motorcycle easily.
How many motorcycles can fit in a 7 by 12 trailer?
A 7 by 12 trailer can comfortably carry 3 motorcycles with a 7 x 12 trailer. You will be over capacity on both the tires and axle on a single axle trailer.
What is the right trailer for hauling 4 bikes?
.A 7 by 14 will trailer will fit 4 bikes. It's advisable to use the enclosed trailers as they have inbuilt racks and clocks that makes it easy to fit the bikes. Ensure that you also double-check the maximum bearing road of the axle of the trailer. This will help you avoid a situation where the bike's total weight is close to the limit.
Conclusion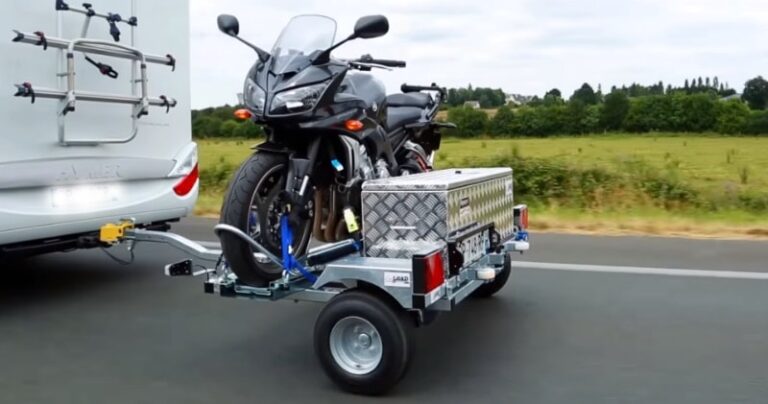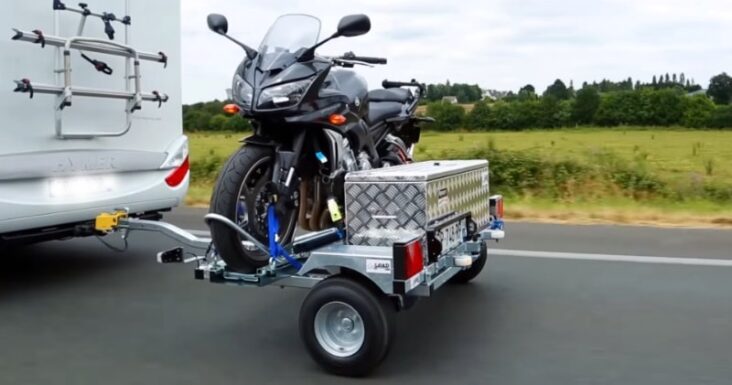 To comfortably haul your motorcycle, you will need the right size of the trailer. Before you even choose the trailer, you will need to consider the dimensions of your bike. With this guide, you can be assured of the right size of a trailer to haul your bike.