The cold winter weather can be one of the worst enemies for motorcycle riders. In our opinion preparation of your bike is as every bit important as being safe driving. In this article we are going to give you some tips on how to prepare your motorcycle for the harsh winter months.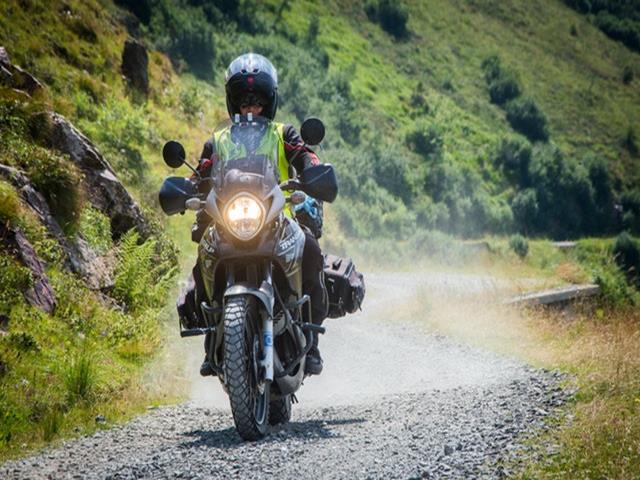 Here are the 7 winter motorcycle riding tips
1. Beware of body exposure
The cold weather can be very unforgiving for motorcycle riders, so you should wear a nice warm layer of clothes to protect you. Most of the times motorcycle riders catch colds and more serious diseases because of this very thing.
2. Check your tire pressure
During winter the roads are very slippery from the rain and ice , and if your tire pressure is too low you could be asking to have an accident. More often than not, your tire pressure will go down due to the low temperatures. If that's the case, you could also consider changing to specific tires used for winter.
3. Have a servicing
Take your bike to the mechanic , changed oil and the oil filter, because then there's one more thing you don't have to worry about. Also while you are there don't forget to check your brakes and change them if there's need to.
4. Check the battery
This one of the most important components. Due to the extreme weather that the winter brings , it is highly likely that the batteries will drain over time , only by being exposed to these conditions. If you have a very old motorcycle battery consider changing it , and always check the wires to make sure everything is well connected. Take into consideration buying a portable batterie charger, it may help you in a situation of distress.
5. Make a full inspection to the whole electric system.
Once again the harsh temperatures take their toll on all that is electrical. Your headlights are very important with low visibility so make sure that they are working properly. Making sure that all your lights are working is one big step to preventing an accident on the road.
6. Use special liquids on your motorcycle to avoid corrosion.
The water in the road will penetrate and stay on all of the motorcycle components, and over time they will start to rust. There are special products that will prevent your bike from gathering water and maintaining your bike in top shape.
7. Wash your motorcycle regularly.
With regular washings you are going to prevent the motorcycle from gathering dirt and all sorts of particles , that will in time damage and prevent the motorcycle from working properly. Don't forget that after every washing you should use the special products that also help protect the motorcycle components.
Conclusion
I hope that this article will help you understand that you should be very careful with your motorcycle during the winter months , and that every bit of preparation is crucial to having a safe trip and also not endangering the people around you.
Related Post:
Top 12 Best Motorcycle Jackets Of 2023 ( Buyer's Guide )
11 Best Motorcycle Knee And Shin Guards 2023
Motorcycle Helmet Fitting Guide 2023