So, if you are looking for the perfect motorcycle jacket, you are in the right place! We know every motorcycle rider is different and the jacket use case is different.
When shopping for the best bike accessories, especially jackets you will have lots of options like materials, styles, color, price and so on available.
Best Choice
Good Choice
Don't Miss
Also Consider
Milano Sport MJGAM0314SM Gamma Motorcycle Jacket (Black, Small)
Pilot Trans.Urban Jacket V2 (Black, Small)
Milwaukee Leather SH1011 Black Classic Brando Motorcycle Jacket for Men Made of Cowhide Leather...
Tourmaster Advanced Men's Textile Motorcycle Jacket (Black/Hi-Viz, X-Large)
Best Choice
Milano Sport MJGAM0314SM Gamma Motorcycle Jacket (Black, Small)
Good Choice
Pilot Trans.Urban Jacket V2 (Black, Small)
Don't Miss
Milwaukee Leather SH1011 Black Classic Brando Motorcycle Jacket for Men Made of Cowhide Leather...
Also Consider
Tourmaster Advanced Men's Textile Motorcycle Jacket (Black/Hi-Viz, X-Large)
Finding the perfect one is a little difficult. But no worries we are here to help you choose the best motorcycle Jacket for you.
We inspect the materials, construction, and abrasion resistance of a biker jacket. We also look at things like pockets, zippers, vents and all the things that matter to meet the best motorcycle jacket.
Our recommendation for the best motorcycle jacket in 2023 is Milano Sport Gamma Motorcycle Jacket
Top Motorcycle Jackets for All Weather
Types of motorcycle jackets
Summer Jackets
Summer jackets aim to maximize air flow. They are equipped with mesh ventilation membranes at strategic points such as the front, back and axillary. Mesh vents allow air to enter the front and leave it at the back to reduce heat build-up. Summer jackets are also equipped with removable thermal liners to reduce heat retention.
Winter Jackets
Unlike summer jackets, winter jackets deal with heat retention. They can have a fabric or leather exterior. Regardless of the material, the exterior is water-resistant to protect it from moisture. Inside, winter jackets use soft but dense materials such as viscose for maximum thermal insulation.
For all-weather jackets
Also known as 3-in-1 jackets. As the name implies, they are multi-purpose jackets that can be worn throughout the year. Its versatility allows you to adjust them according to weather conditions. They can be used as a light jacket in summer or a heavy jacket in winter or as a wool jacket for different occasions.
Cruise
These are the jackets that you wear on weekends when you ride our bike. The main features of these jackets are fashion, comfort and most leather. However, today you will find cruise jackets made of woven material for superior ventilation during the summer.
Adventure jackets
They are also known as tourist jackets. Tourist adventures include addressing different terrain and weather conditions. For this reason, these jackets are larger and fit freely to offer comfort during long trips. In addition to comfort, these jackets are designed to offer maximum impact protection.
They are also completely waterproof and highly breathable when driving in different climatic regions. Tourist jackets also allow you to add or remove underlying layers and are equipped with numerous pockets to carry all essential items.
Sports jackets
Sports jackets are also known as racing jackets. They are characterized mainly by their aggressive style and bright and vivid colors. When you visit a race track for cyclists, you will probably see these sports jackets.
These tight jackets are designed to offer maximum safety and increase aerodynamics when running at high speed. Racing jackets are also characterized by the lack of pockets and narrow openings in the neck, wrists and waist.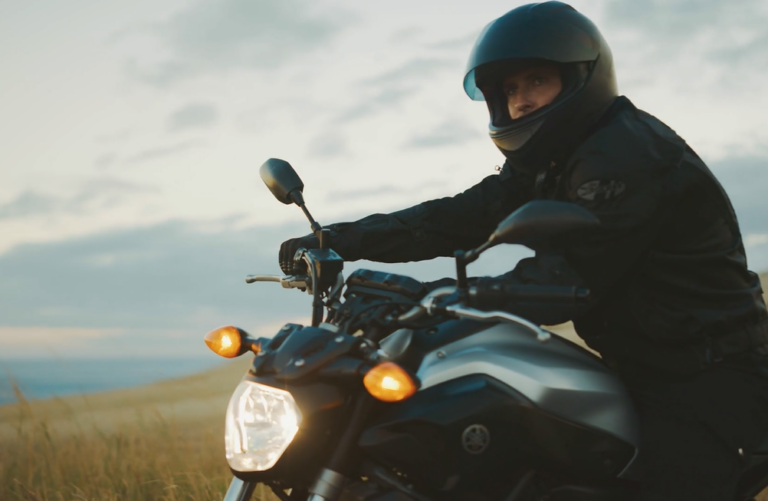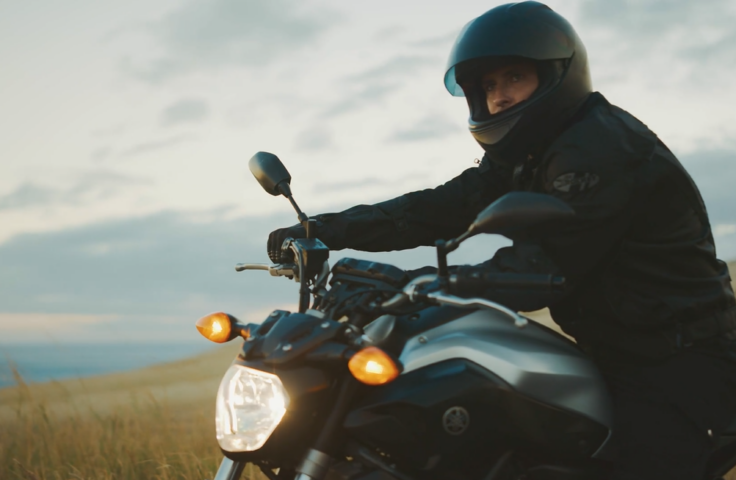 Motocross jackets
It is known as off-road jackets. It is also similar to racing jackets with their tight fit, aggressive design and bright colors. Motocross jackets are perfect for cross-country cyclists. They offer maximum protection against high-speed impacts.
It is unlikely that you will find a leather motocross jacket. They use textile material for their lightness and better breathability. Its outer layer is resistant to abrasion, while the interior is covered with shock-absorbing armor that protects cyclists when they fall on gravel or rocky terrain. Because off-road jackets are designed exclusively for protection, you won't find things like pockets, waterproofing, soft interior material or other unnecessary features.
Commuter jackets
Commuter jackets are self-explanatory. They are jackets worn by people who use bicycles as their main means of transport to get to work or school. These jackets are ideal for city life and traffic. They are also known as crossed jackets.
They are designed to protect you and your clothes while traveling to and from work. The crossed jackets are light and designed to fit comfortably and without wrinkles.
Another distinctive feature of commuter jackets is their flat and conservative style. All right, some jackets look great, but nobody will confuse you with an unconditional cyclist wearing them. They can also be in leather or fabric.
The good thing about them is that they are very affordable regardless of the building material. Finally, they are equipped with numerous internal and external pockets to offer ample space to make everything necessary work.
Final verdict
We hope this list will help you choose the "best motorcycle jacket 2023" for you. Our list includes many options, some more functional and others more elegant than others.
So you can look good and stay protected. One thing is certain, just as you should always use a lock to protect your bike, you have to wear a jacket to protect your body. So wear your new jacket, turn up the volume of your bike's speakers and get out on the road!
Related Posts:
Here are some other great picks available on Amazon: