What makes a good dirt bike helmet? Does it compare to the cheap ones available in your local stores? A quality dirt bike helmet is made of top-quality materials that are good for the head and mind. Dirt bikes aren't just used by kids anymore. They are used by men and women from all ages. They have come up in popularity and have become a part of the mainstream.
Best Choice
Good Choice
Don't Miss
Also Consider
Bell Moto-9 Flex Dirt Helmet (Louver Matte Gray/Red - Large)
6D Helmets ATR-2 Helmet - Solid (Large) (White)
Supertech S-M10 Solid Off-Road Motocross Helmet (Extra Small, Carbon Black)
Shoei VFX-EVO Helmet-Black-L
Best Choice
Bell Moto-9 Flex Dirt Helmet (Louver Matte Gray/Red - Large)
Good Choice
6D Helmets ATR-2 Helmet - Solid (Large) (White)
Don't Miss
Supertech S-M10 Solid Off-Road Motocross Helmet (Extra Small, Carbon Black)
Also Consider
Shoei VFX-EVO Helmet-Black-L
The basic dirt bike helmet has a very sturdy construction. If you want your neck to be a bit safer, you might want to choose the best dirt bike helmet. It will probably cost you a little bit more but if you feel more comfortable wearing one, it's worth it.
If you love riding a dirt bike, then you should have a protective and sturdy dirt bike helmet, as the hobby of dirt biking can be quite dangerous. But, choosing the best dirt bike helmet can be difficult to find as there are lot of options. To help you find the most protective and high-quality helmet we have reviewed top 4 best dirt bike helmets based on their prices, ratings, and design.
Top 10 Best Dirt Bike Helmet Reviews For 2023
1. Bell Moto-9 MIPS Helmet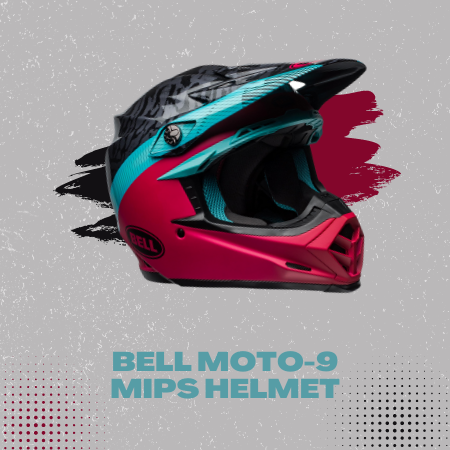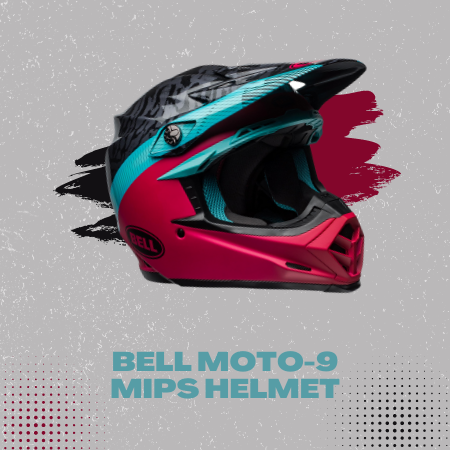 Bell is one of the world's most familiar helmet name, they've been making motorcycle helmets since 1954 that means over 60 years of experience going into every helmets construction. The Moto-9 is Bell's flagship model, features the Multi-directional Impact Protection System (MIPS) inside the helmet. This MIPS system is designed to lessen rotational forces that may cause from impacts.
Bell Moto-9 also offers Velocity Flow Ventilation system that provides multiple intake vents at the front along the chin bar and at the top of the eye-port under the visor. This best dirt bike helmet also has 7 exhaust ports at the back. For maximum cooling, this Velocity Flow Ventilation system naturally sucks in cool air; channel it over the rider's head, and blows warm air out of the back vents.
To allow easy cheek pad removal by emergency responders, Bell Moto-9 uses magnets which are called Magnefusion Emergency Release System (MERS). The Moto-9 dirt bike helmet is available in 20 different designs, so there's a unique style for everyone.
FEATURES of Bell Moto-9 MIPS Helmet
Flying Bridge Visor (Fully adjustable) along with air intake vents
Integrated Vented Roost Guard
EPS-lined chin bar (Fully ventilated)
Lightweight Composite 'Tri Matrix' shell
Magnefusion Magnetic Strap Keeper
Magnefusion Emergency Release System (MERS)
For easy washing it has Magnefusion Removable Magnetic Cheekpads
Multi-directional Impact Protection System (MIPS)
For added comfort it has Padded Chin Strap along with D-Ring Closure
For easy adjustment you will get QuickFlip visor screws. No need any tools.
To keep your helmet fresh it has got washable and removable anti-bacterial interior
For maximum cooling it offers Velocity Flow Ventilation system that naturally sucks cool air and
blows warm air out the back
For odor protection of the liner it has X-Static and XT-2 Silver Liner
You will also get Industry-leading 5-year warranty
2. 6D Helmets ATR-2 Helmet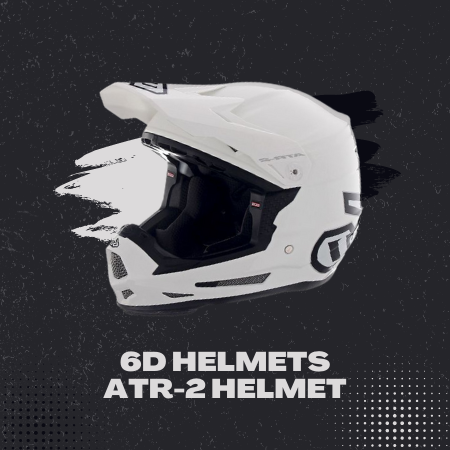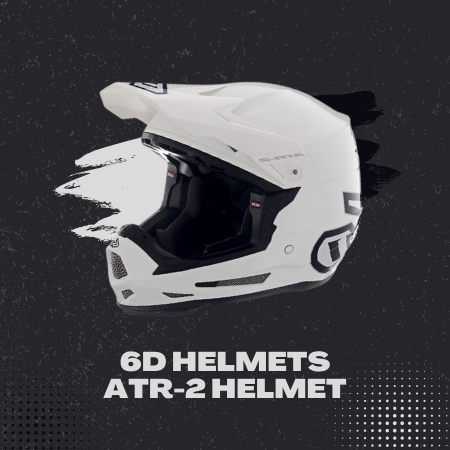 6D is relatively new to the helmet scene. 6d gets its name from 6 degrees of rotational shock protection. It is the most expensive dirt bike helmet in this review, but it is unique for its innovative technology.
They released the 6D Helmets ATR-1 back in 2012 and that helmet revolutionized the motorcycle helmet market and altered the way helmet safety was viewed. To help alleviate angular and rotational forces, it featured 27 isolation dampers and 2 separate EPS liners inside the helmet.
The all-new 6D Helmets ATR-2 ODS technology is more developed and influenced by ODS's award-winning work at NFL Head Health Challenge III. The 6D's double-lined design is like a helmet hanging inside a helmet. In the event of an impact, the outer liner moves individually from the inner liner over the ODS connections and low friction discs.
The combination of the two moves and absorbs forces in an accident. Ventilation is via 9 air intakes located along the chin guard, at the top of the eye opening and under the visor. 6 exhaust ports on the back of the helmet allow hot air to pass through the helmet.
Features of 6D Helmets ATR-2 dirt bike helmet
Advanced ODS System (Rebuildable)
Inner EPS liner (Replaceable)
Multi-Impact outer EPP liner
To reduce the impact energy, it has Progressive EPP Damping Towers
To aid in rotation between liners, it offers Low-Friction disks
Increased ODS displacement travel (+30%
Improved angular and linear acceleration mitigation
Lightweight and optimized tri-composite shell
At the lower rear shell area, it has Cervical protection zone
At the eye-port area, it has Goggle band integrated shell recess
You will get PU-Over molded EPP lined chin bar
Shear-Away visor screws and Nose Guard
Titanium D-Rings for strength and light weight
9 intake ports and 6 exhaust ports with the Air Gap Ventilation System
Washable and removable comfort liner made of Genuine Dri-Lex anti-bacterial fabric
To aid helmet removal, it has emergency Quick-Release cheek pads
It offers 3-year warranty
3. Alpinestars Supertech S-M10 Solid Off-Road Motocross Helmet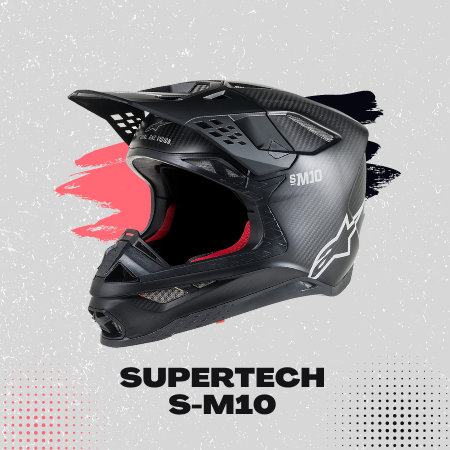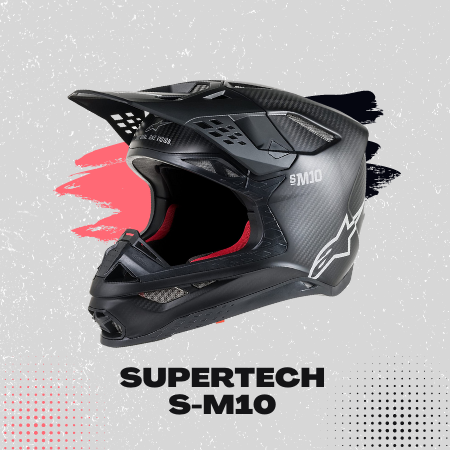 Alpinestars became the only company in the motorcycle apparel industry to offer full rider safety with the release of the S-M10 helmet in 2018. The Alpinestars S-M10 offers a carbon shell which is a multi-composite combination of an outer layer of high density 3K carbon, a composite layer of UD carbon and a layer of Aramid fiber.
This dirt bike helmet comes in 4 shell sizes (XS/S, M, L, XL/2XL) and is made for the intermediate oval head shape, so it fits most riders. Alpinestars S-M10 is one of the lightest dirt bike helmets on the market at just 1260g / 2.78lbs for a medium size.
A unique feature of the S-M10 is the A-Head adjustment system which allows you to adjust the fit of the helmet according to the rider's preferences. With the micro-adjustable padding you can raise and lower the helmets fit and easily tilt the helmet back and forth.
Features of Alpinestars Supertech S-M10
A-Head Adjustment System
Lightweight shell construction
Fitted with E-2 MIPS system (latest generation)
Multi-density EPS polymer liner (four-section construction)
Chin-Strap & Hydration System compatible
To provide the right level of resistance, it has Visor Release System
For emergency cheek pad removal, it has ERS Emergency Release System
Maximum Ventilation: 19 intakes and 5 exhaust vents
Collarbone protection & Mouthpiece
Liner is optimized for airflow channeling around the rider's head.
Additional cheek pad set for a tighter fit available separately
4. Shoei VFX-EVO Off-Road Motorcycle Helmet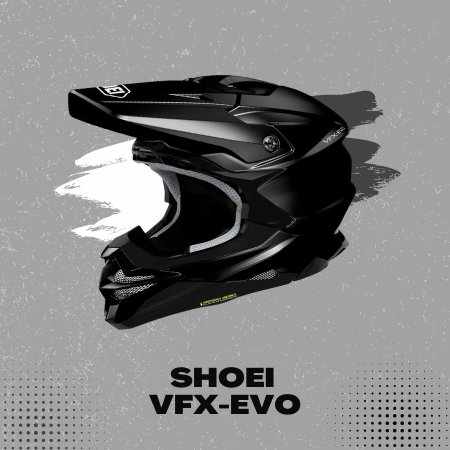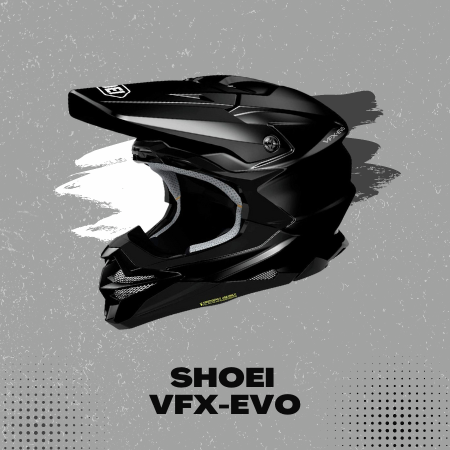 Shoei's new VFX-EVO dirt bike helmet has been around for a long time. It's been nine years since Shoei released an update to its predecessor VFX-W, and it includes new technologies never seen before in the Japanese company's more than 80-year-old helmet making.
It comes in 4 shell sizes to make sure a personalized fit, and like most Shoei motorcycle helmets, it is categorized as an intermediate oval head shape, so it will fit most people. The Multi-Ply Matrix Aim + shell is Shoei's exclusive technology that incorporates the six-layer construction.
The Shoei VFX-EVO is now equipped with Shoei's rotational shock protection system which they call the Motion Energy Distribution System (M.E.D.S.). It is the first Shoei helmet to incorporate this technology.
The design of this best Shoei dirt bike helmet consists of a two-part EPS liner. Additional front vents combine with rear vents and an enlarged neck outlet vent to maximize the circulation through ventilation. If you are looking for a good Shoei helmet then this VFX-EVO is a good choice to wear while riding your dirt bike.
Features of Shoei VFX-EVO Off-Road Motorcycle Helmet
Designed with fiberglass shell construction which is very lightweight
Four shell sizes help comfortably fit most head sizes
3D Max-Dry removable liner system material
Motion Energy Distribution System (M.E.D.S)
Emergency Quick Release System (E.Q.R.S)
Helmet can be taken off quickly after an accident by emergency personnel
I has ergonomically shaped mudguard
For improved air intake, it comes with a larger mouthpiece
For perfect goggle retention, you will get shell-integrated goggle channel
Five-year warranty
Best Dirt Bike Helmet Buyer's Guide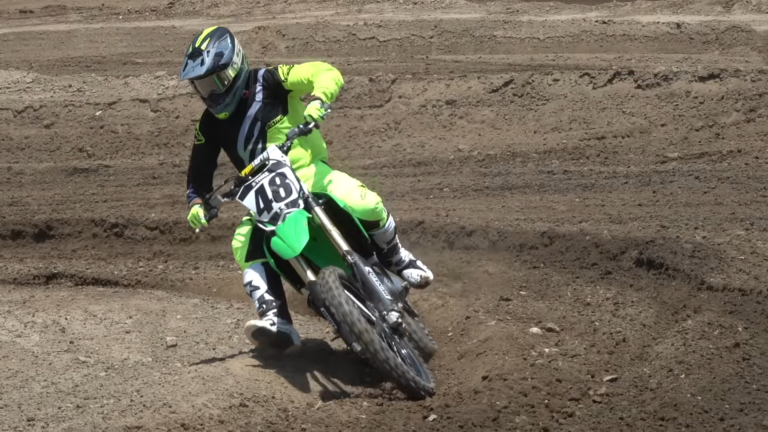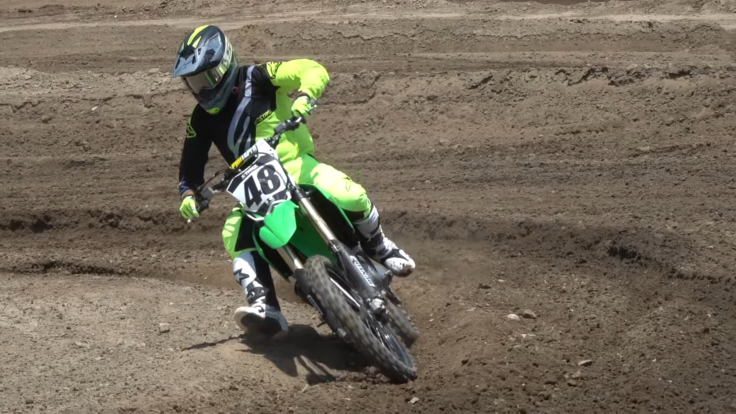 My suggestion is don't buy a cheap dirt bike helmet. The material used in cheap ones is very low quality and doesn't provide the best protection. They also don't fit properly. Sometimes it feels uncomfortable or awkward. If it feels like it's going to fall off your face in the middle of a race, you probably aren't getting a good helmet.
Quality Material
If you want the best protection possible, you need a good quality material. You should look for a helmet that has a polycarbonate or helmet shell. A helmet shell provides maximum protection. It has a hard exterior to reduce wind resistance and a hard inner liner to protect your skull.
This shell and outer layer also reduce sound. It also has polyurethane or foam inside to prevent the wind from hitting it and reduce the pressure on your skull. Also, it contains a shield that reduces helmet shock and noise. Most of the helmet shells are made in two or three layers and the inner one is a shell and a liner.
Shapes & Designs
You need to be careful about getting the right helmet. Some stores offer helmets that look similar but they aren't the same. There are different shapes and designs. It's important that you don't get a helmet that looks like a football helmet. You should also pay attention to the color because it will be difficult to tell the difference. If you look for one that has a unique shape or design, you'll be getting a better value.
Removable Liner
Look for helmets that have a liner that is removable. It's important that you can change the liner if you need to make any changes to it. If you live in an area where the temperature is hot, you may need to take your helmet off at night and put it in the refrigerator. If you go riding, you don't want to risk getting heat burns, and bruises.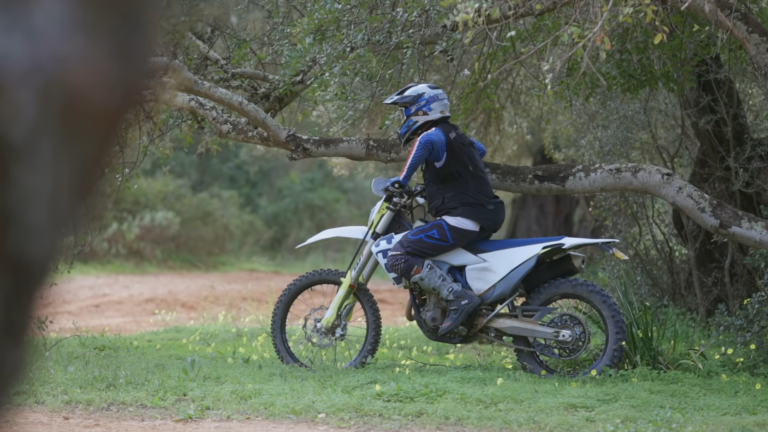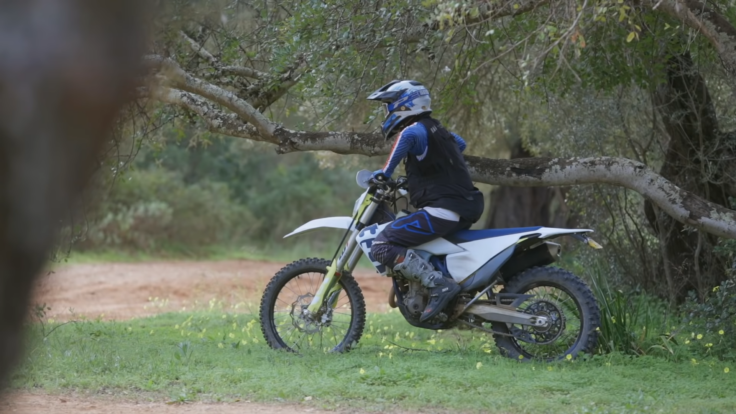 Comfortable & Easy To Clean
Don't forget to look for a helmet that's comfortable, easy to adjust, and easy to keep clean. It should have vents so you can easily dry your head if you need to change or add on anything.
Padding & Protection
You should choose a dirt bike helmet that has a bit of padding and big enough to protect your neck and the back of your head.
Conclusion
Get the best dirt bike helmet that fits properly so it's comfortable and that you can get around properly. It's better to save your money and get something that's worth the money.
It's a tough job picking the best dirt bike helmet out of this list, they're all great helmets, you'd agree with one of them, but here are my favorites:
Best Value: Only one of these dirt bike helmets is below the $500 price bracket, but it has almost all safety features like rotational shock protection system, composite shell, emergency release cheek pads, maximized ventilation, and the name of this bike is the Bell Moto 9 MIPS. There is no hesitation in recommending this helmet for your dirt bike.
Best of the best: It's in the high end of the price range, but it has some safety features you won't find in any other helmet. With its award-winning ODS technology, reconstructable liner, sternum/spine protection, clavicle cutaways, removable visor and more, it has all the comfort and safety features available today, the name of this helmet is 6D Helmets ATR-2. It is also highly recommended as the best dirt bike helmet that you can buy without any hesitation.
Related Post:
Top 10 Highest Selling Motorcycles