The reasons why a rider wants to buy a new motorcycle are countless. Having a new motorcycle is always exciting, and the opportunity to acquire that is an opportunity that is rarely missed. There are a lot of things that need to be said when it comes to buying used bikes, however, we don't have anything against that if they are in proper condition. We are going to be blunt on this one, all bikes that were ridden at least a couple of times are used. As we all know, the main purpose of bikes is to be ridden. So, this doesn't need to be a bad thing necessarily. They should be used.
Using an average motorcycle has side effects. The most common ones are that the more you ride it, the more you are reducing the value of the vehicle. The second one is that you need to spend some money on additional wear. When you opt to buy used motorcycles, you will have more history to look at than with brand new ones. Thankfully, there are a lot of resources that can help people who decided to buy used machines. If you are not the type of person who loves to possess only fresh new things, there are some sweet deals that you can conclude.
The situation on the market hasn't been better, at least from what we can remember. Naturally, when you decide to buy a new bike, mint condition or used, you must ask yourself several times what is the best time to buy a new motorcycle. Well, even though there are a lot of answers to this question, only one is proper if you ask us. That answer is February. You ask why February? Well, let us present you with why this is the case in the latter part of our article.
Why is February the Best Time for Buying a new Motorcycle?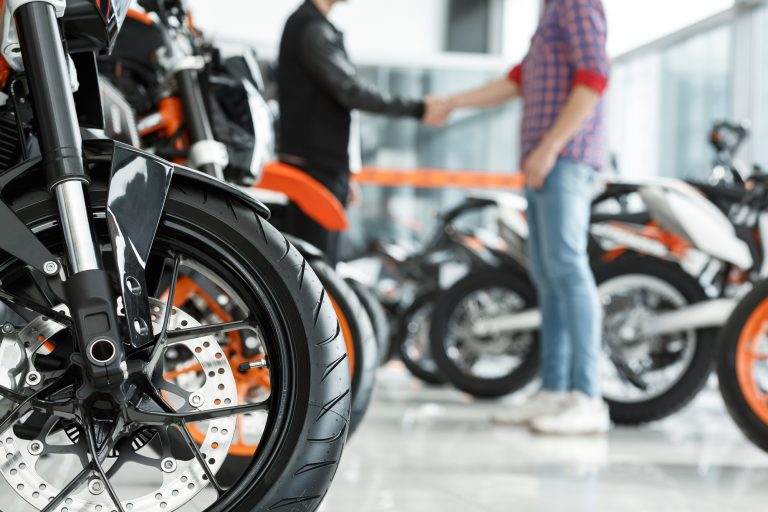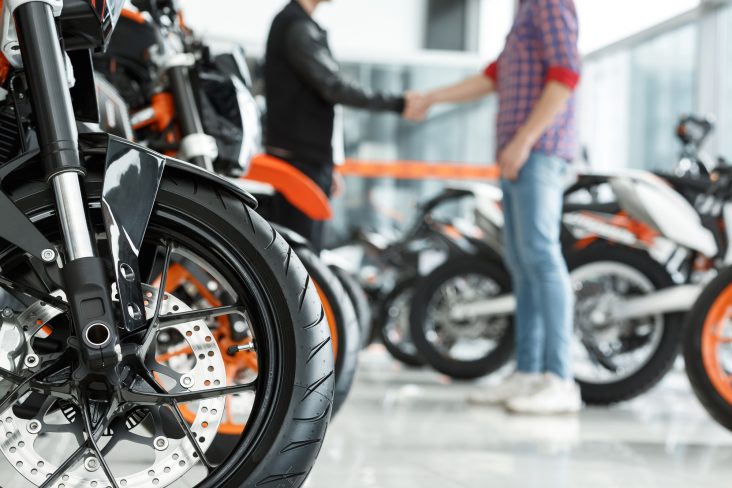 Now, we are going to provide you with several reasons why February is the best month of the year to buy a new motorcycle.
It can happen that sales commissions are not structured properly. For example, when a motorcycle salesman needs to fill out a minimum quota to fulfil or some kind of commission plans that is favoring machines that are sold over profit, but is willing to cut a deal with a buyer in February. If that salesman wants to fulfill the quota for February, he needs to be open for some sorts of deals. Naturally, there are no guarantees that you are going to stumble across the salesman that has this quota, but you can hope, right?
As you know, February is a month mainly consisting of short and cold days. This means that motorcycles are not the hottest topic around this time of year. Therefore, not so many people are opting for buying a motorcycle. You can use the analogy of buying summer clothes in winter. They are cheaper and on sales, right? Well, if you look at the motorcycle industry the same way, the answer is pretty clear.
Motorcycle salesmen are more prone to giving customers a better deal. Moreover, this is the perfect time to buy a high-quality motorcycle that was released last year, which some price deductions. If you are looking to buy used machines, you are certainly going to have better deals during winter as well.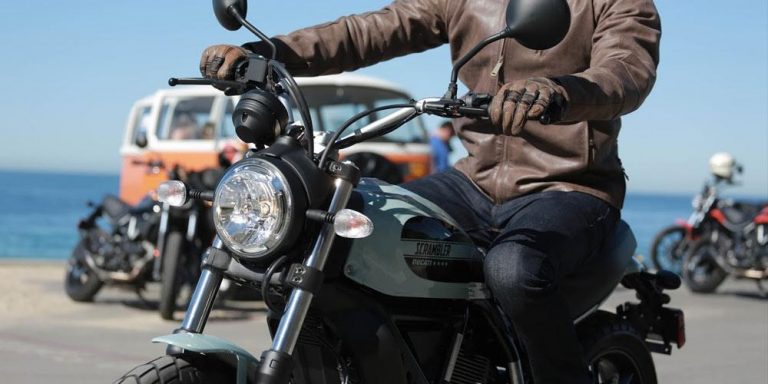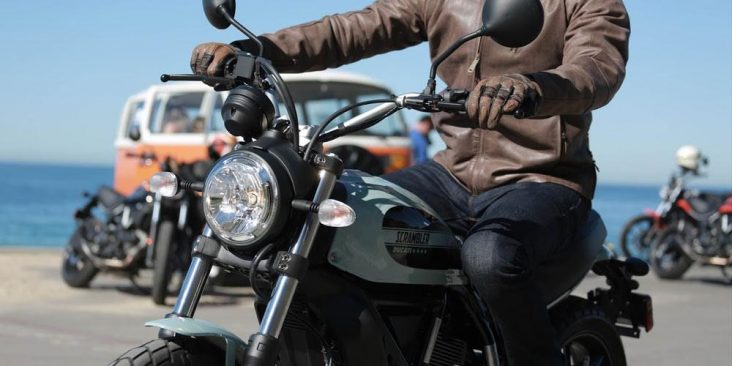 Did you know that the biggest chunk of profit for a motorcycle salesman doesn't come from selling bikes? Instead, the majority comes from the additional accessories and services. The high majority of huge winter jobs are over. It is far more likely that you will find some sweet deal during this time. At the same time, Christmas bills are rolling in for a high majority of people, and the industry needs money to survive, right? So, they are bound to provide you with some discounts.
Did you check if your state has a personal property tax? Buying a Christmas present for yourself could lead you to the whole year worth of tax. If you push it to the next year, you might be able to save some money on tax. While this reason is not specific for the month of February, we still believe that this is the perfect time for you to try boxing out some sweet deal. Also realize that apart from taxes, you will have to get insurance for your bike. According to InsurancePanda.com, insurance for a motorcycle will cost between $700 and $1700 annually.
Did you Consider Trading?
During the month of February, there is a high number of dealerships that would like to buy used motorcycles in February. The reason why they are doing this is that they are sensing that some old-school rider would spend a fortune for some of the legendary motorcycles as the weather starts to become warmer.
Naturally, a good bike will always, despite its condition, have some kind of value. So, you might want to trade your bike to some of the dealerships and raise some funds to buy a new one. Moreover, you will do it at the perfect time. The reason is that you will avoid all of the rushes that begin in this industry when the summer comes.
Last Thoughts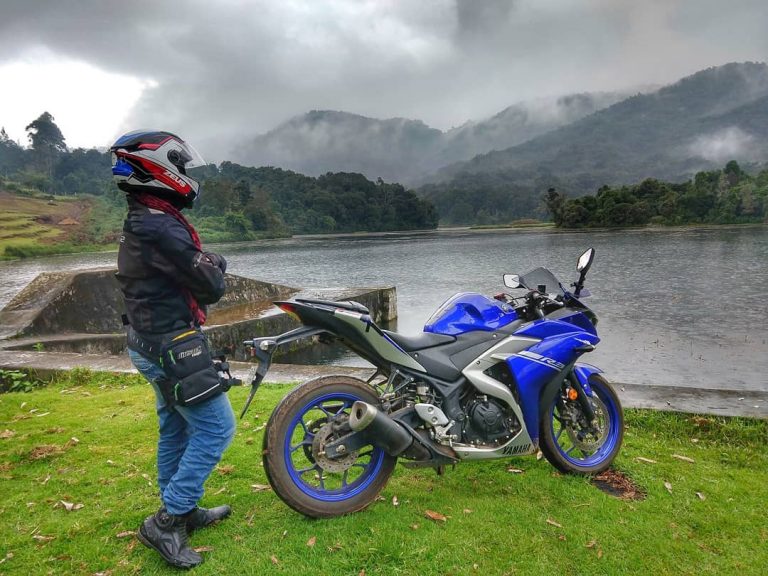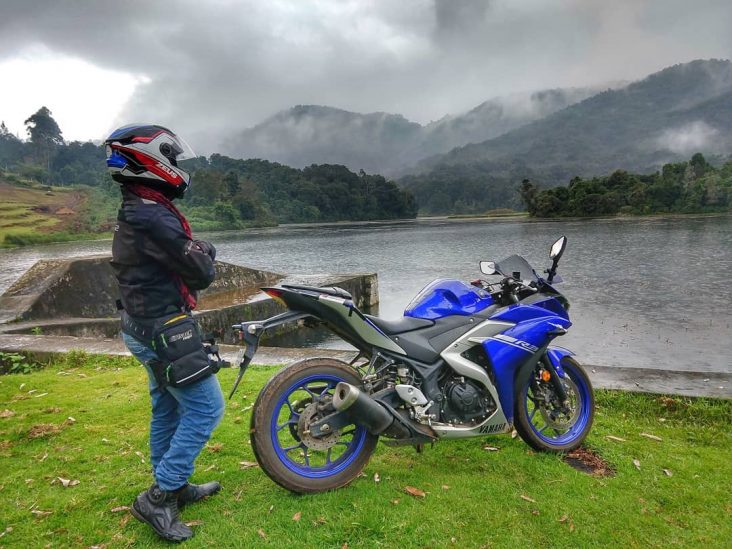 It doesn't matter if you want to buy some new motorcycle or a used one, you are going to have a lot to choose from during the month of February. Moreover, you are going to be able to buy them at a reasonable price. As you probably know, as the warm weather comes, the prices are going up north. Know more on how to finance your motorcycle with SEfinancial.com.
Also, if you acquired a used motorcycle, shops are going to have much more time to help you restore it and for a small price of course since there is no crowd around them. At the same time, you are going to be able to acquire all the essential parts for a used motorcycle for a smaller amount of money. We certainly hope that we've provided you with all the much-needed information about what is the best time to buy a motorcycle. Enjoy.