Helmet is one of the most important equipment parts for every biker. They serve to protect you in a traffic accident. Therefore, it is important to buy from well-known brands in this area that have certificates, because any change can negatively affect the ability of the helmet to protect you. A lot of people buy those that are manufactured in serial and ones that have lots of motorcycle enthusiasts. But have you ever thought you could buy a custom made helmet at will? If so, then you are in the right place. We've prepared the 10 best custom made helmets for any motorcyclists with whom you will look awesome while cruising the motorway. And not only that, you will first of all look unique and it will separate you from other bikers. As far as price is concerned, do not worry because we have models that everyone can afford. So, let's start.
10. "Old Moe" Skull Custom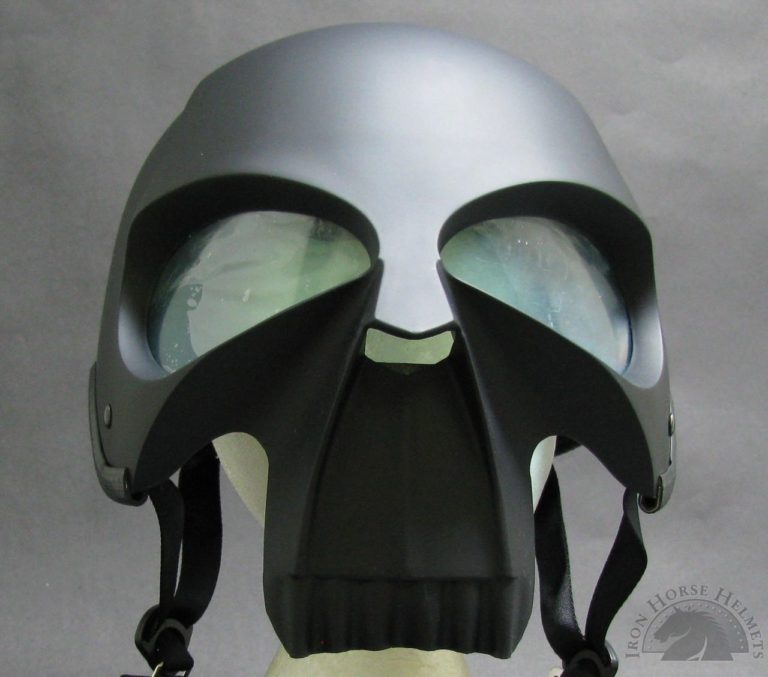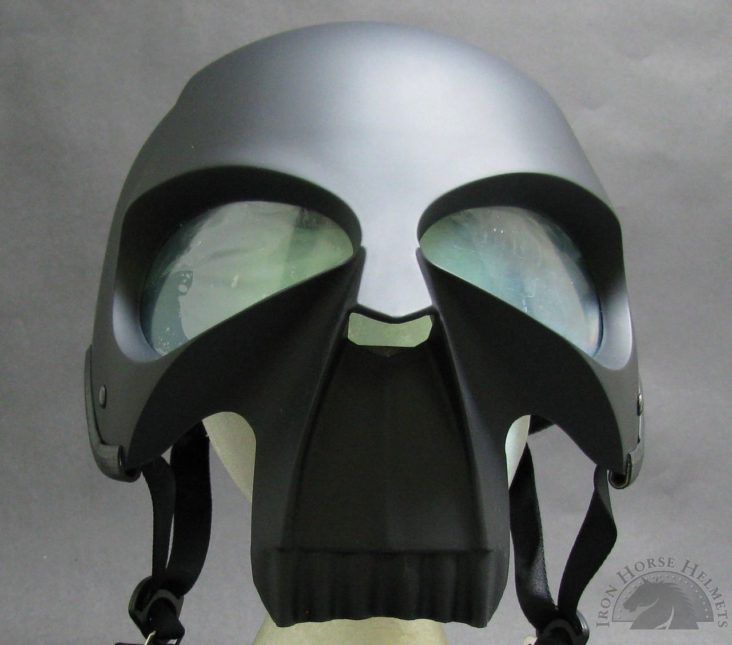 Perhaps the skull is not exactly the first choice of some bikers. But if there are those who love the helmets of such a design, then it is perfect. What's even better is its price, which is affordable and it's $ 169. Another important thing is that the Old Moe DOT is certified, so this is another advantage, although it might not look so, since it does not cover entire the face. So if you want to be in the style of Darth Vader, then this is the ideal thing for you.
9. The Batman By Mistralnesia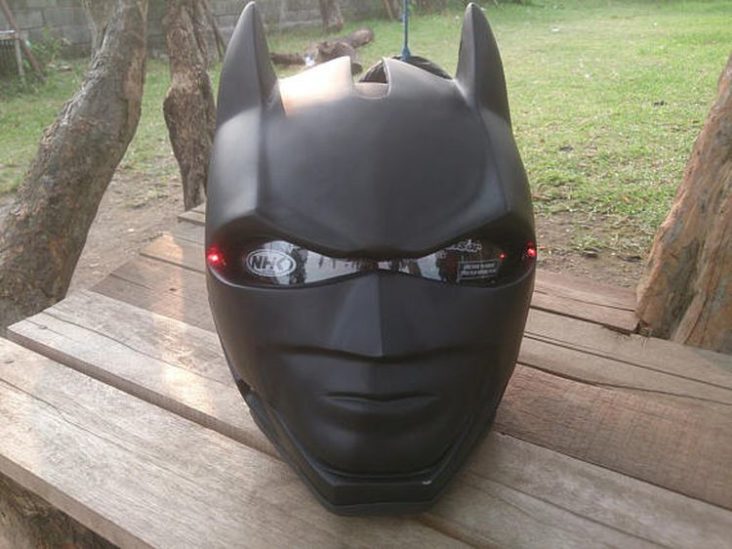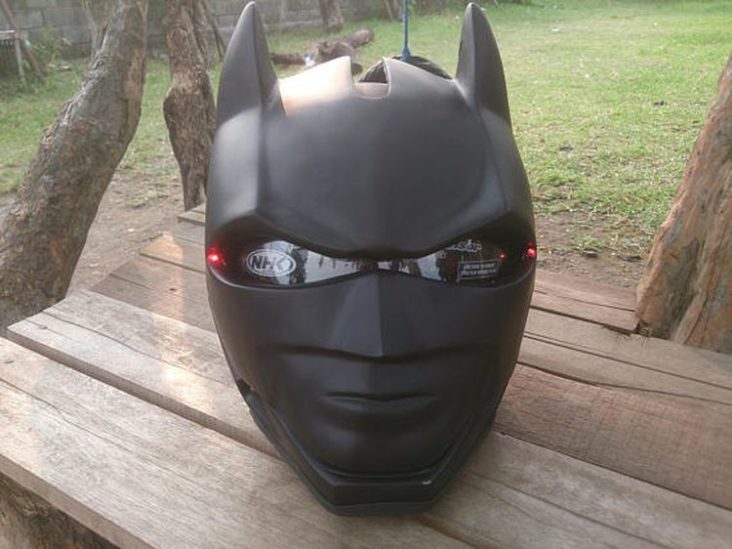 For all motorcyclists who are fans of Batman, this helmet is ideal. Though not the most beautiful helmet on our list, this one is interesting because it is inspired by the movie. The manufacturer is a Korean company HJC. Another interesting thing is that the lower part of the face is made together with the helmet, although Bruce Wayne only wears a mask that does not cover that part of the face. As far as price is concerned, if you like this creation, you will have to spend $ 325.
8. The Stormtrooper by Mistralnesia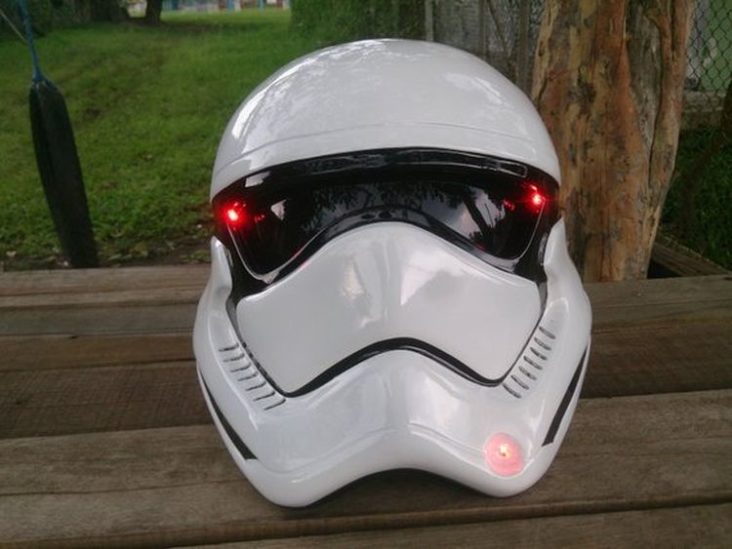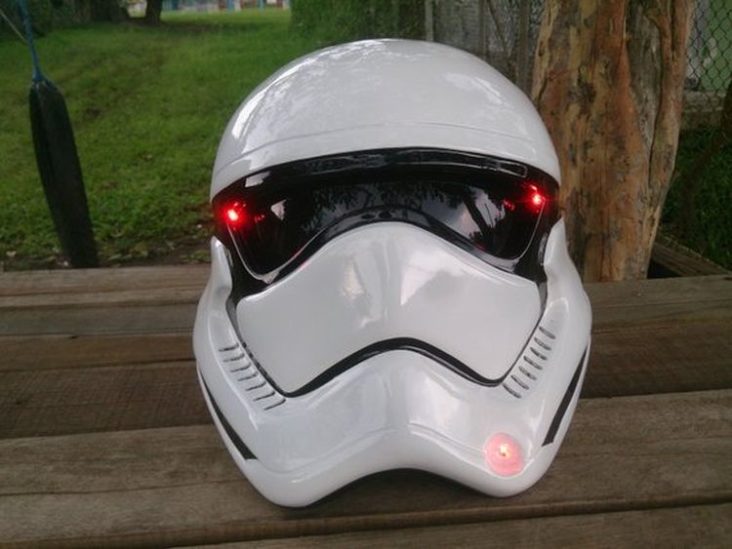 Another helmet inspired by the movie. This time, it's a "Star Wars" movie. This is not the first helmet HJC made for fans of this franchise. Previously, they offered Kylo Ren, Bob Fett and Rebel Pilot helmets for all motorcyclists who enjoyed this movie. Of course, most importantly, all helmets have a DOT certificate. Very interesting accessories are LED lights around the eyes. As far as the price is concerned, it is the same as for the Batman model, or $ 325.
7. Unexpected Custom Versailles Helmet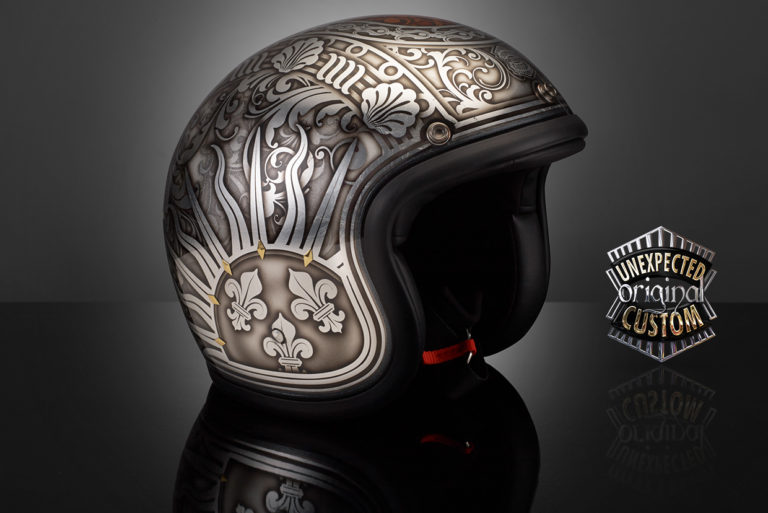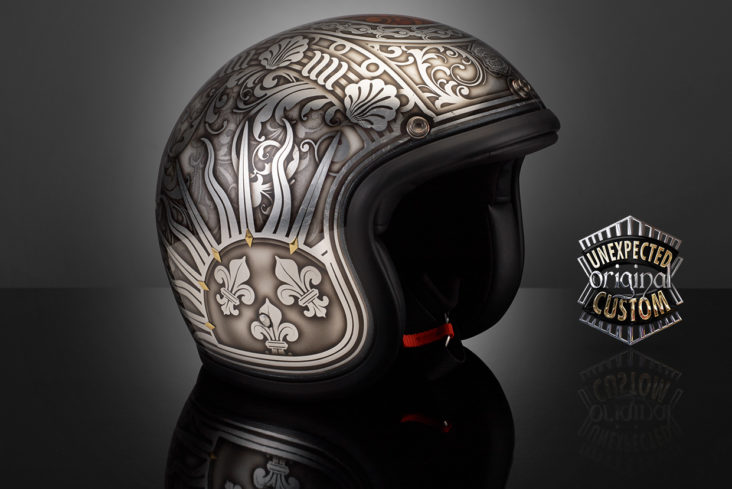 This helmet definitely does not belong to those that are cheap because its price is $ 2000. But, regardless of price, this model is very nice. This is the product of Unexpected Customs. In addition to this one, the Italian manufacturer draws inspiration from brands like Versace, Berkel and Jeffrey Levinson, and for this model, specifically from France and the magnificent Palace of Versailles. Although many can not afford such expensive equipment, we can at least admire, above all, its beauty.
6. The Lego Custom Approach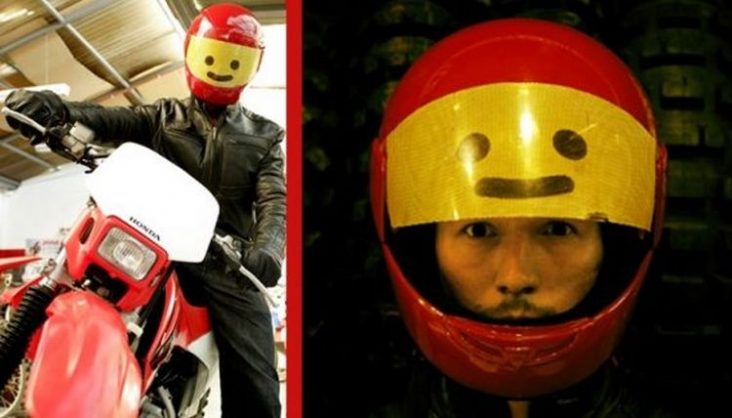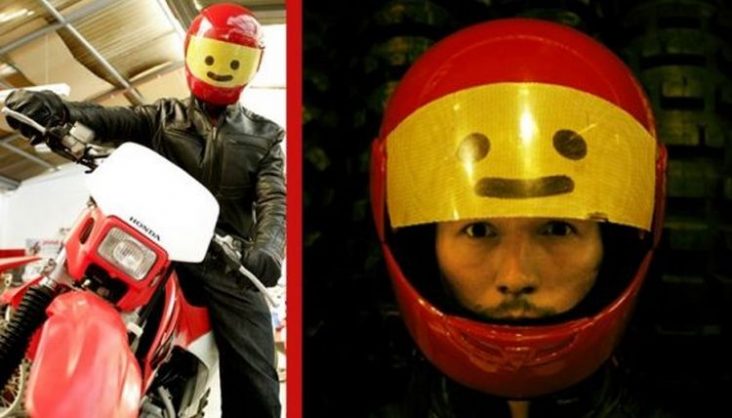 We are returning to cheaper models. This helmet stands out on our list primarily because of its price. This is a Lego Helmet that will make you stand out from the crowd and turn other people's attention to you. What's more important is its $ 25 price and this is really a good shopping. In addition, you can also find it on eBay. With this kind of equipment, there is no way to stay unnoticed.
5. The "Skinner" By CarnageFX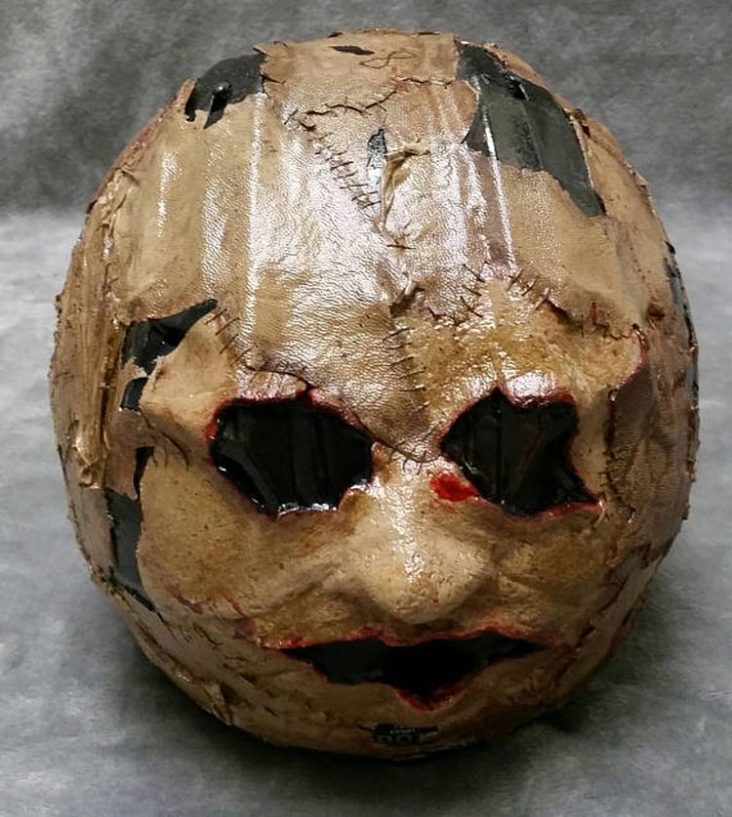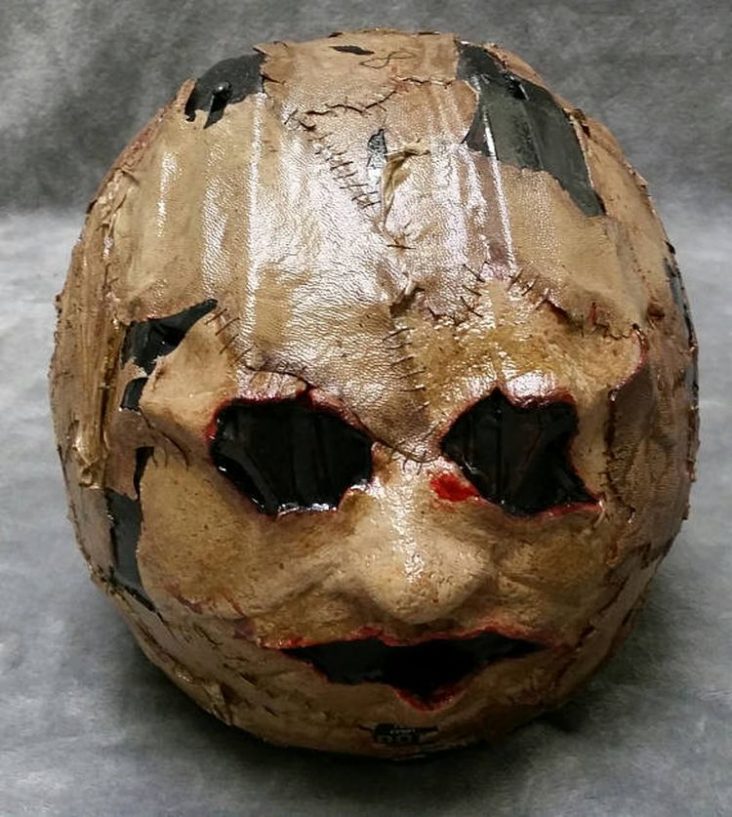 With this helmet, definitely everything is perfectly aligned, its name as well as the name of the manufacturer. Although it seems unreliable, Skinner actually has a DOT certificate. But, we are not sure that there is a biker who would really buy it though it looks really badass. Whatever, if anyone likes it, it can be found at Etsy for $ 300.
4. Veldt Design-The Helmet Configurator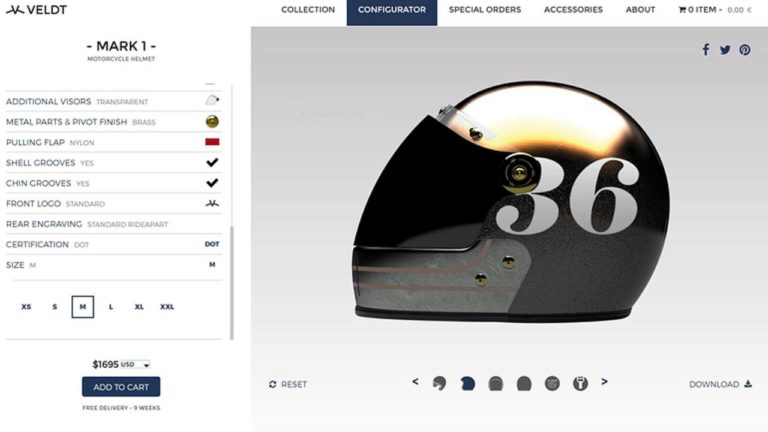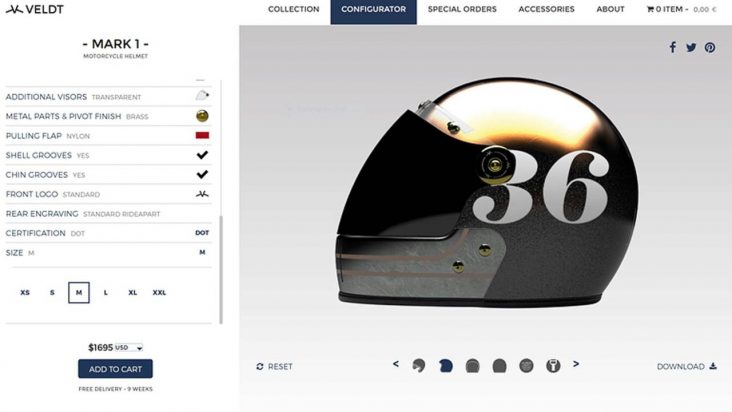 With Veldt Design, there will be no problems and errors. All you need to do is go to their online "Helmet Configurator" and simply configure the helmet, according to your wishes. You can be sure that the helmet has all the necessary certificates, while you will choose its outlook yourself, as well as the material you want to be used for helmet. With "Helmet Configurator" the possibilities are great. You will have to pay all this for $ 450, which is not much, since you will get a helmet at your home address.
3. Ninja Turtles Helmet By Freshcoat Custom Paint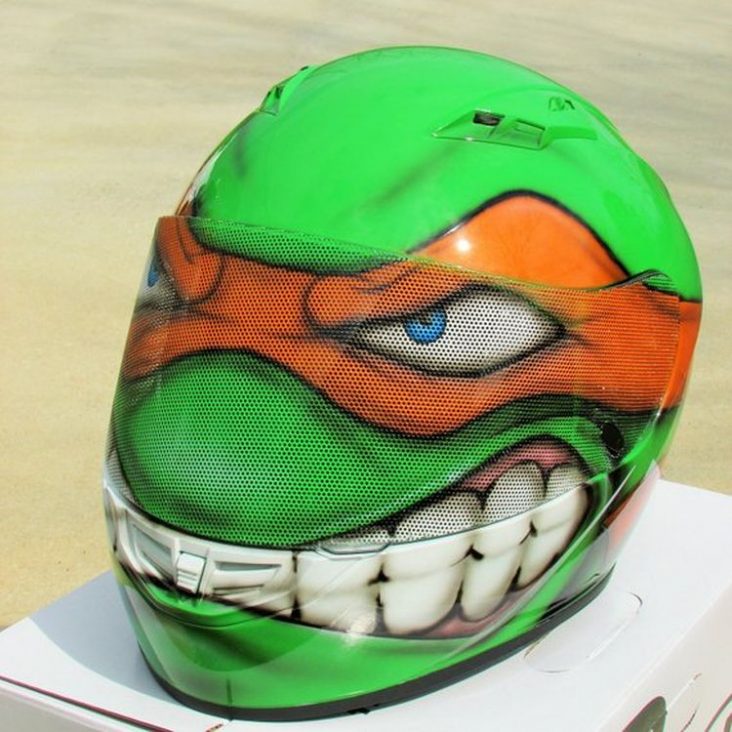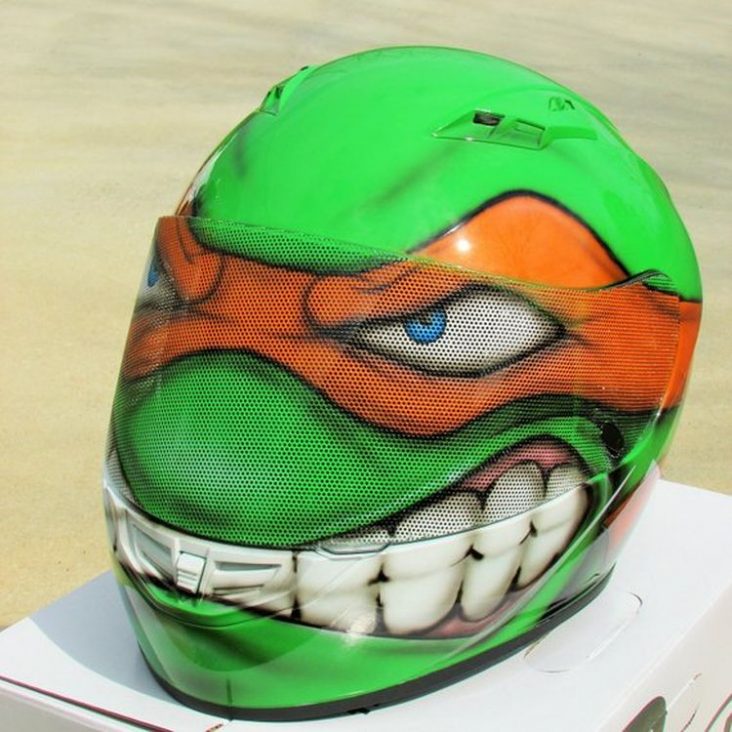 As the name suggests, these helmets are inspired by Ninja Turtles. The company that makes this incredible painting work is Freshcoat Custom Paint and, of course, possesses all the necessary certificates, as well as other models on our list. Otherwise, they are based on HJC CS-R3 models. In addition to creating a new custom helmet, Freshcoat Custom Paint offers you the option of painting your existing helmet if you do not want to still buy a new one. If you are buying a new one, it will cost you $ 375.
2. Power Rangers By Custom Helmet 2014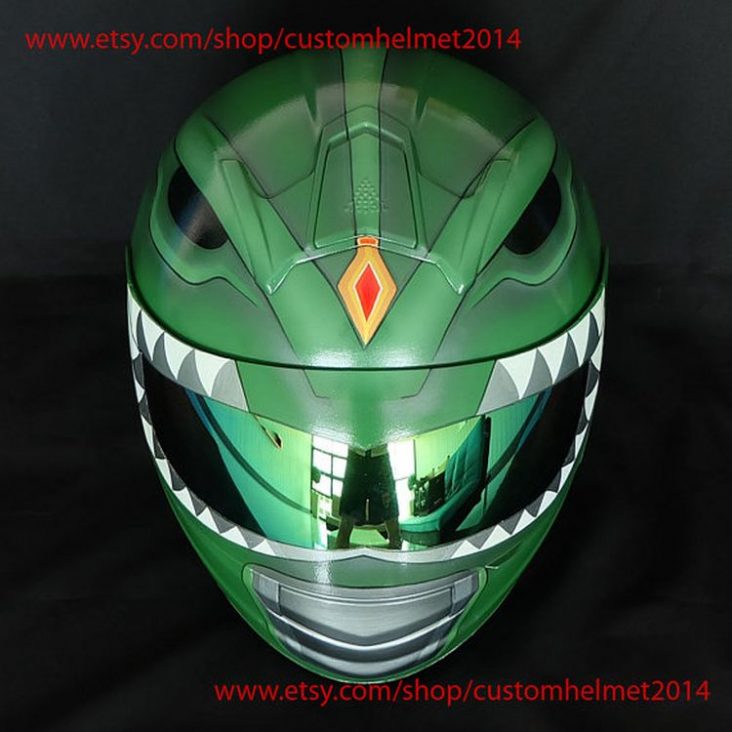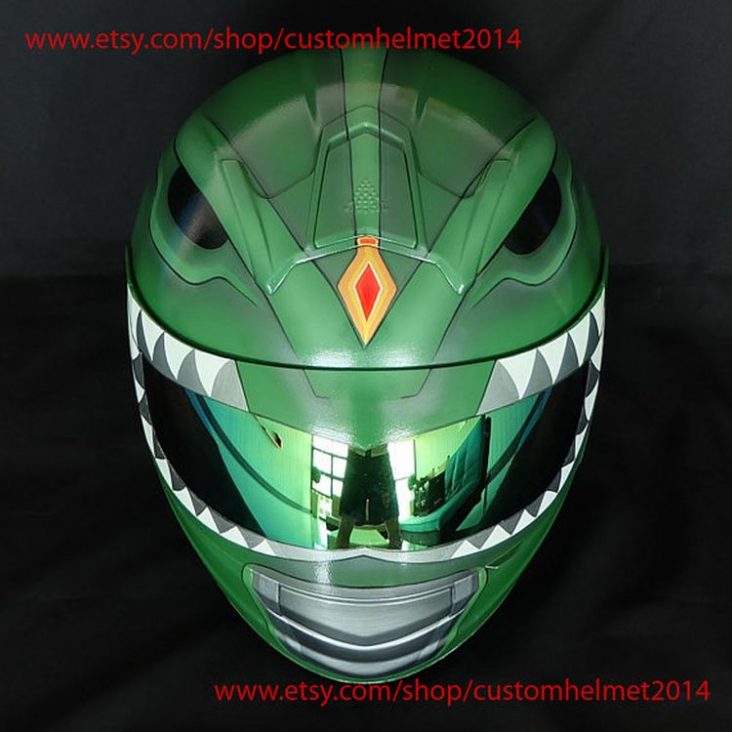 If you are a Power Rangers fan, these helmets will be great for you. They are the production of Custom Helmet 2014's, and their products, you can see on Etsy. All their custom helmets have certificates, but we can not guarantee quality. What we can guarantee, it's a great outlook, which will certainly be noticed. As far as price is concerned, it is $ 249 and we have to add that shipping is not included in the price.
1. Anything From Helmade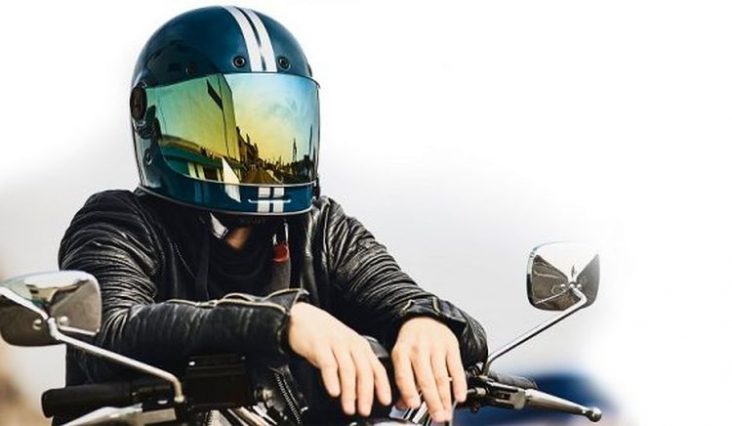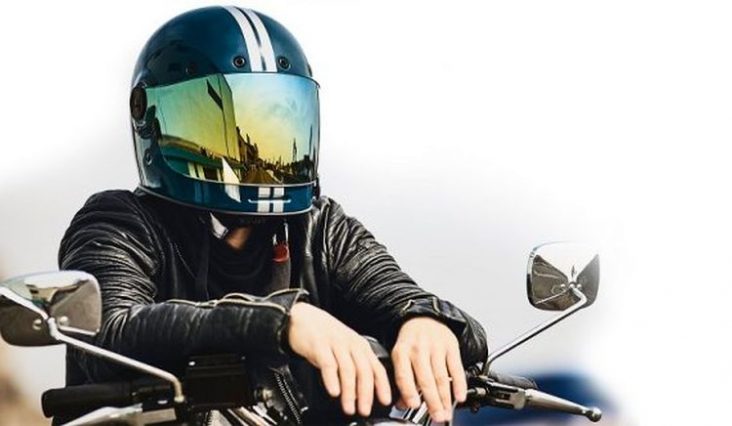 Finally, we left for the end the helmet manufacturer that resembled Veldt Designs, but it is still significantly different from it. Helmade is a company that manufactures helmets for racers. Their products are distinguished by superior quality and high reliability, regardless of the terrain. In addition, Helmade collaborates with well-known brands such as Bell, X-Lite, Bandit and Arai. Of course, with great quality goes a great price, which is over $ 1500. If you can afford this amount of money, Helmade custom helmets are the right choice for you.