Motorcycle helmets are an essential part for each rider. Their primary role is safety, but when choosing a helmet most people are looking for comfort and design as well. There are plenty of helmet manufacturers that supplier the store chains with high-quality "head protectors" and sometimes it is difficult to choose just one.
Furthermore, the standards of what's a great helmet and what's even better are different and they depend on the rider and its individual preferences. We are going to present you some brands which supply what you wouldn't call conventional helmets but rather cool and unique.
Masei Helmets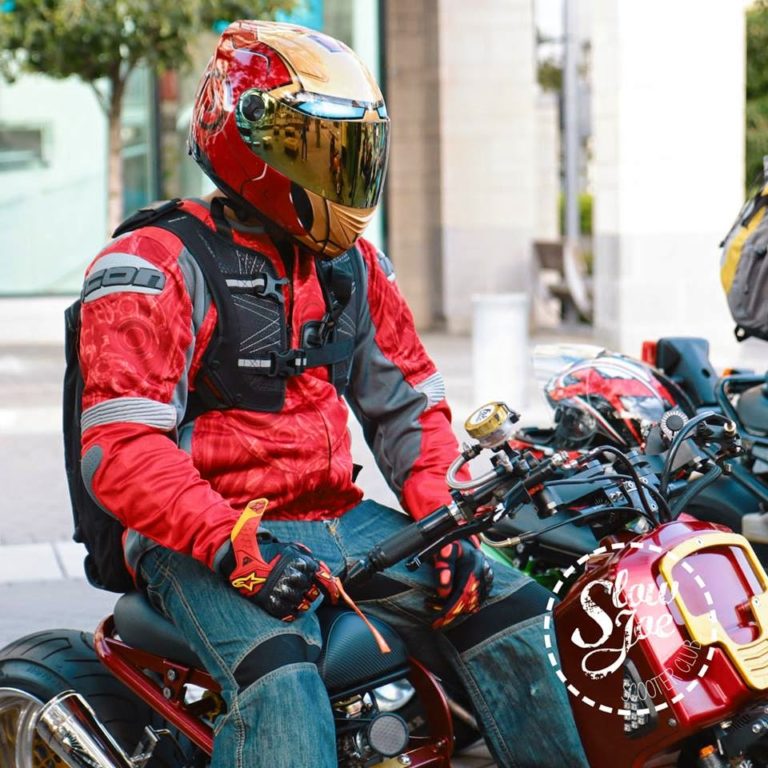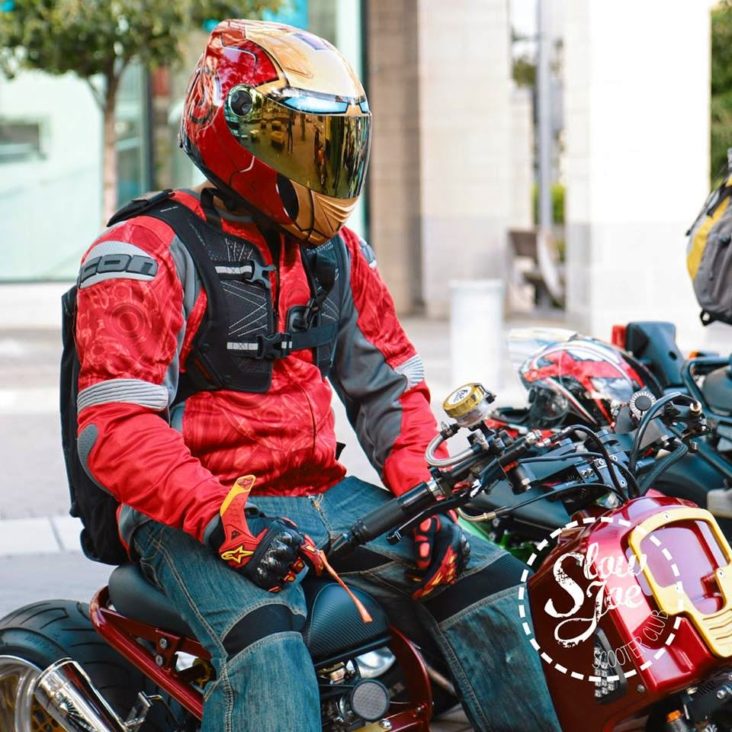 Masei Helmets is a newer brand founded in 2009. It didn't take long for the producer to grab the attention of bike enthusiasts with its stylish products which were different from the rest but still complied to DOT and ECE standards.
Most of the helmets made by Masei feature matte black color and they are based on a three-quarter helmet with a sharp-featured visor. Thanks to this philosophy one of the helmets that stands out is worn by Marvel's popular superhero Iron Man! There are helmets of similar style but without the superhero mark for those who do not prefer to be like the hero. You can check out Helmet Hunt for some of the best motorcycle helmets in the market.
Skulls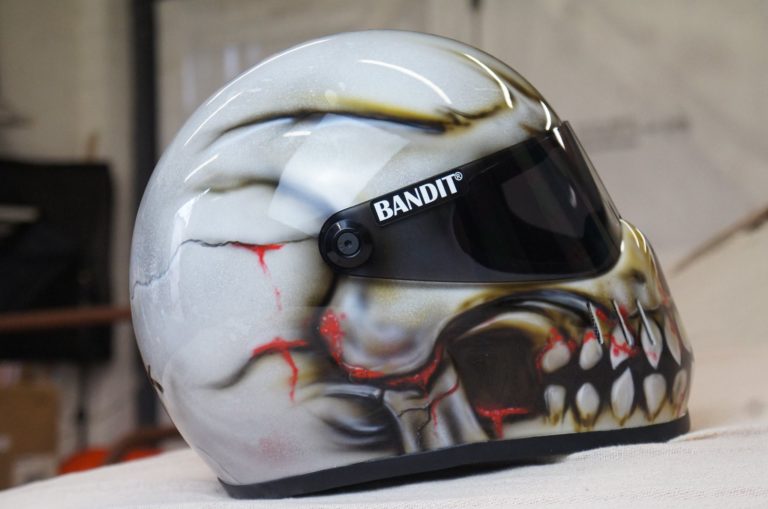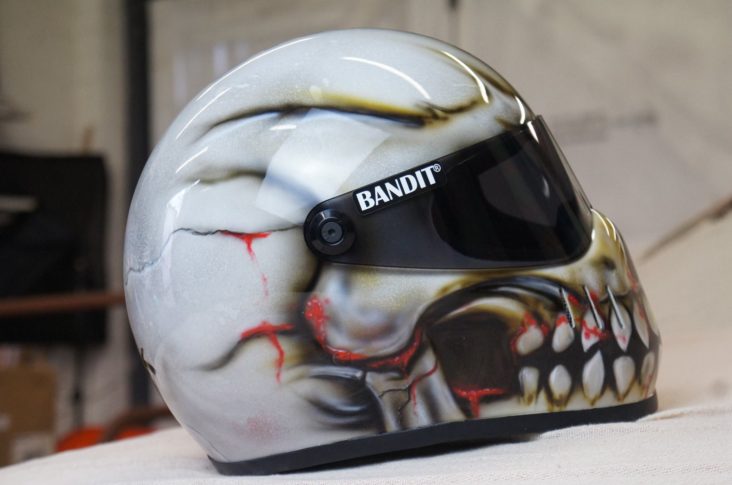 Skulls are often associated with bikers and motorcycles and one of the helmet worth mentioning is the 3D Skull Gray Camo. It looks fierce, but if three-quarter helmets are not your thing, you can check out the ones produced by Ivolution Sports Inc. They also have skull helmets, but they are differently manufactured.
The grade news that besides matte black, such helmets can be found in glossy black and matte wide. The choice of colors is as important as the helmets themselves.
Predator Motorcycle Helmets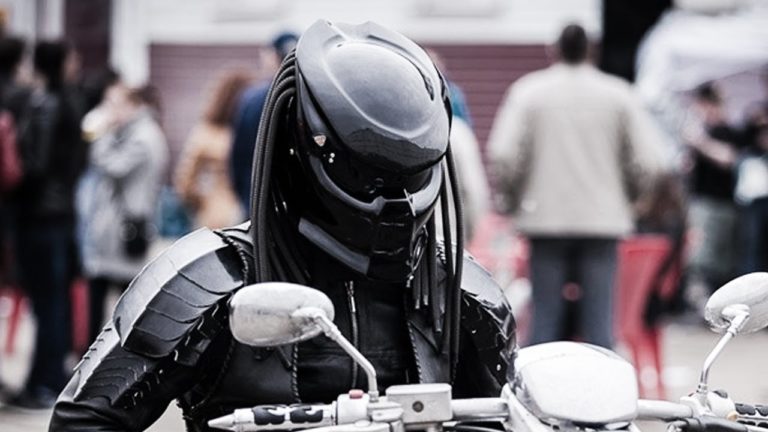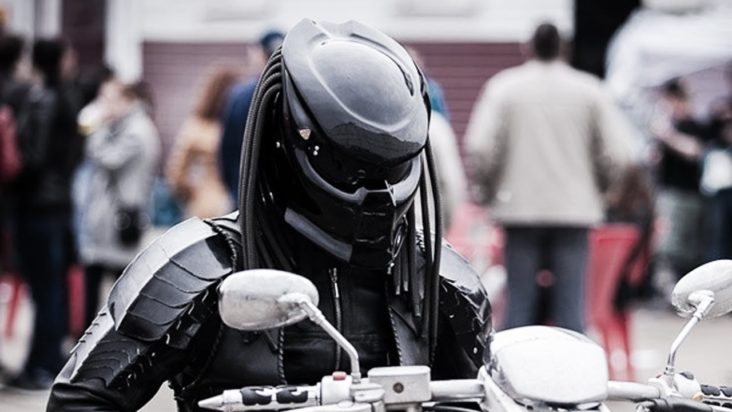 Now for those who are looking for something more extreme, there are always options. This website markets helmets which are based on Predator – the alien hunter which gave Arnold Schwarzenegger a hard time in a classic film from 1987.
There are different kinds of Predator helmets and it is up to you to choose your favorite. You will look scary on the road, that is for certain, but just think of the response in advance should the police stop you for frightening other drivers.
There's much more to these helmets than looks. Rear exhaust vents keep your head cool and drive while the reflective shield comes with UV protection. You will be safe and comfortable – there's no doubt about it.
Helmet Dawg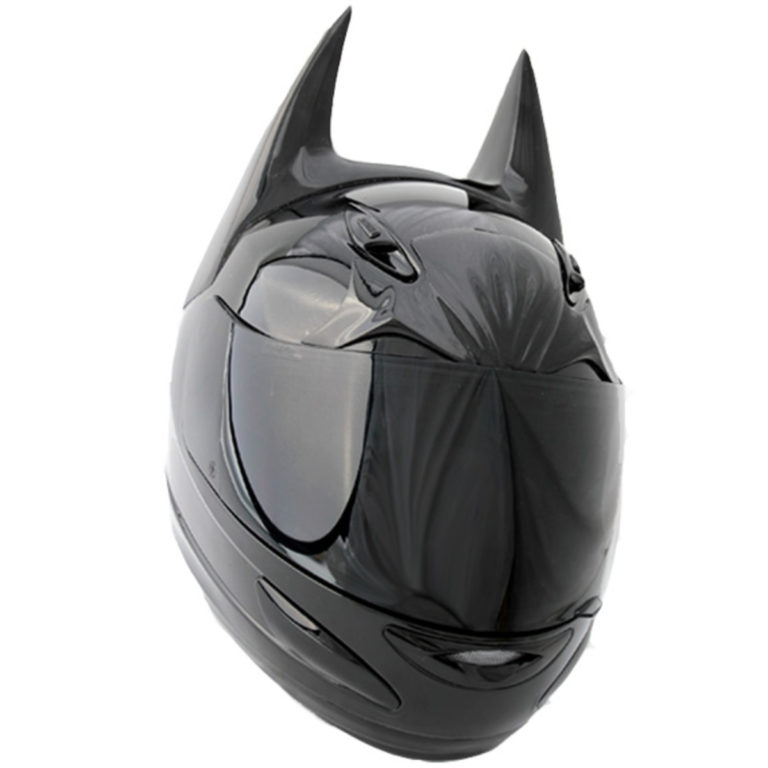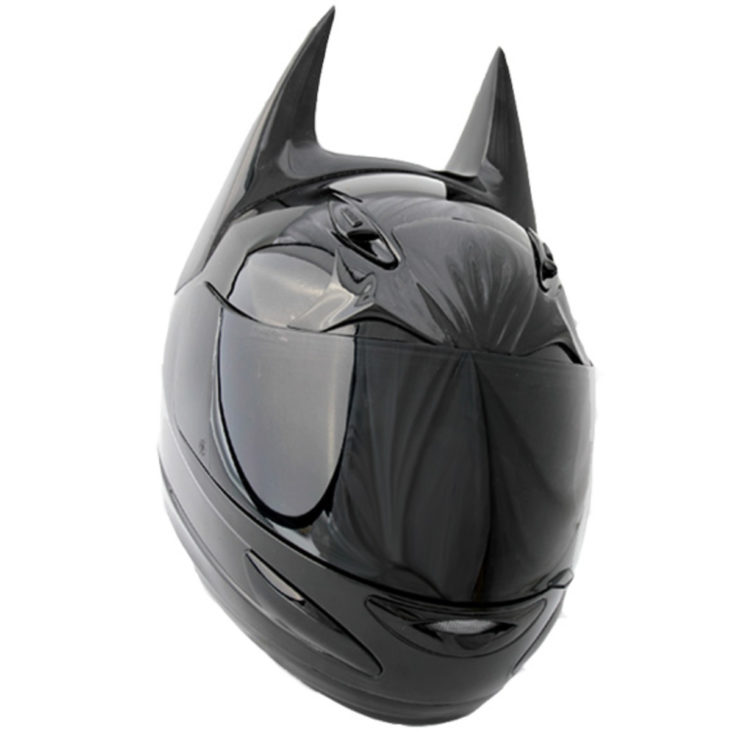 Another manufacturer which became for the unusual helmets is Helmet Dawg. Its HD100 helmet is something Batman would wear and it comes to no surprise to learn that it is formerly known as the Dark as Night helmet. The Platinum series comes with Lightweight Thermo-Plastic Poly Alloy shell and it seems that these are produced and delivered on order. So, in case you don't like Iron Man and you always thought that Batman was more powerful, you know what to do.
Even though these helmets are fun (some of them scary) they are serious helmets that get the job done. But not all of them are like that and that is where you have to be careful. Some look great, but they are uncomfortable…Don't forget that their primary role is safety, but comfort is just as important.
However, if you are interested in one of these specially designed helmets you would have to pay as much as $900! They might look amazing but still, you need to sit down and consider what you want from a motorcycle helmet. One more thing that you need to consider when buying a helmet is the ability to mount some of the accessories to it, those include cameras, dreads, styling additions and similar. For those that want to check camera compatibility with helmets, this website could be a good starting point. Furthermore, we need to say that these helmets mentioned above can be a perfect present for a biker!