Gaming on mobile devices has become available for pretty much anyone lately, and with the rising popularity came multiple entertaining genres. There is something for everyone, and today we are going to discuss motorcycle games for Android.
You can find plenty of games with biking as the main theme, but some are, of course, better than others. We did research, based on reviews, and came up with some of the best titles that will surely pick your interest. Also you can find mods for all sort of games like for Asphalt 8 on latestmodapks.com. So, without further redo, let us dive in.
12. Racing Fever: Moto
This game is very popular in the play store. It allows you to ride 16 different motorcycles, while the speed and handling vary between them a lot. Furthermore, the customization options are present for all your bikes. When it comes to graphics, all of the elements are clear and the background is amazing.
This game also has a mode called "police escape", where the police cars chase you when you break the speed limit. There are 4 different camera angles and a 4 control option, so everything you need is there. The game is greatly optimized and there are no performance drops even after hours of playing.
11. Traffic Rider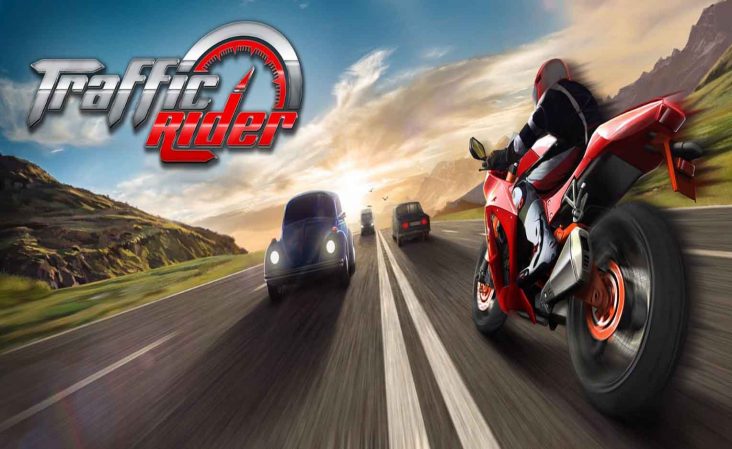 This is an addictive game with over 70 story mode missions. There is no petrol limitation, so you can be dodging city traffic as long as you wish. More than 25 real life bikes are in the game, including Hayabusas and Vespas, along with cool customization options.
The game would be even better if there were extra camera angles and more customization, but it is still fun. You can still drive fast, perform wheelies, and drive in the wrong direction. On the graphics side, the game is fine, but again, it could be a bit better.
According to the developers, the sounds of bikes is recorded from original bikes in the real world. Lastly, there is online leaderboard so you can compare your skills with others, which can get quite competitive.
10. Racing Moto
This game is among the simplest bike racing games for Android and has been on the store for a long time. However, it is still as addictive as ever. The controls are simple, as you tilt to steer and tap to speed. The game only has three bikes to choose from and not a lot of other features. The bike speeds up more and more as you progress, and it becomes more difficult with every second that passes.
9. SBK16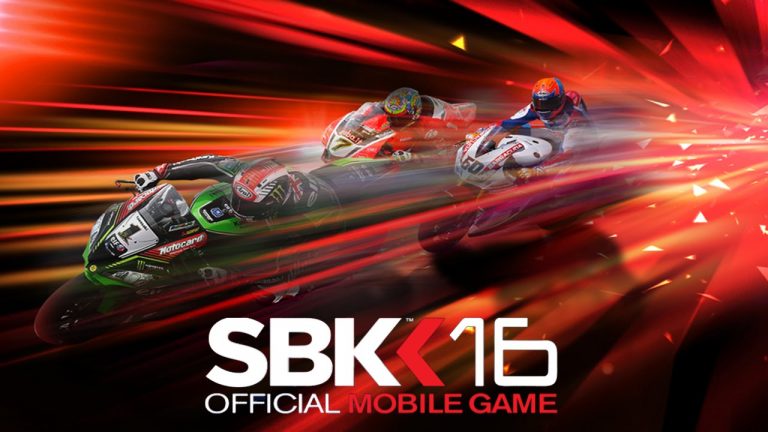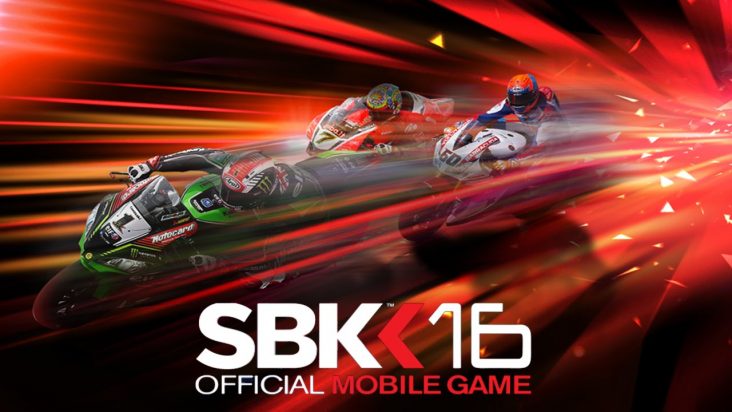 The issue with this series is that they should maybe improve the games instead of releasing new installments too often. This game has a ton of fun features, like controller support, 4 maps, and real life bikes.
The graphics are enhanced while the music is good. There are some reports of improper handling and performance drops, which should be fixed. Another annoyance is unpredictable and popups.
You are able to choose the player you want, and 4 different modes are available, including Quick Race, Championship, Time attack, and Test ride.
8. Gravity Rider
This is a fun and challenging 3D bike racing game in space. Graphics are awesome and very pleasant to look at. The game has fun challenges and cool looking bikes that are customizable, while the parts like engine and tires are upgradable.
There are difficult situations in the game, like going across traps to win the race. Mechanics of the game are impressive, and the controls are easy. The only drawback is the number of annoying ads.
7. Asphalt 8 Airborne – Bike mode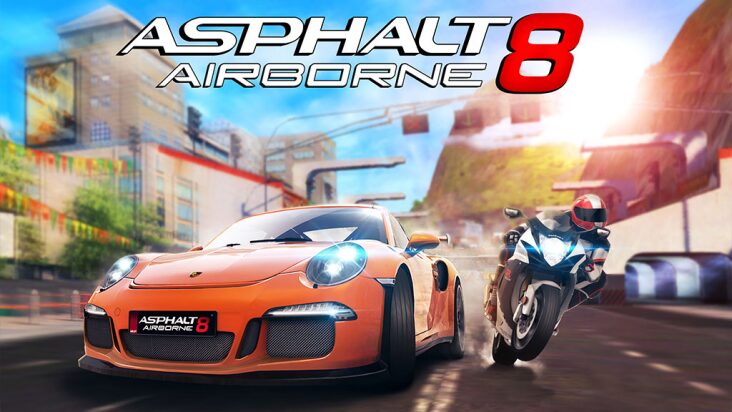 Gameloft took their time in making a bike racing game, and now they finally added bikes to Asphalt 8. Although Asphalt 9 is also available, the 8th installment is one of the bike racing games with the best graphics for android, and the best on this list.
Multiplayer mode with the bikes is available as well, as are the cool stunts to fuel your nitro bar. Bike parts are upgradable, and tons of customization options are present. This is an ultimate racing experience for bike lovers.
One thing to mention is that the game is memory hungry, and will eat your storage size a lot. Therefore, do not be surprised if you experience frame drops unless you have a flagship phone from a top manufacturer.
6. Death Moto 4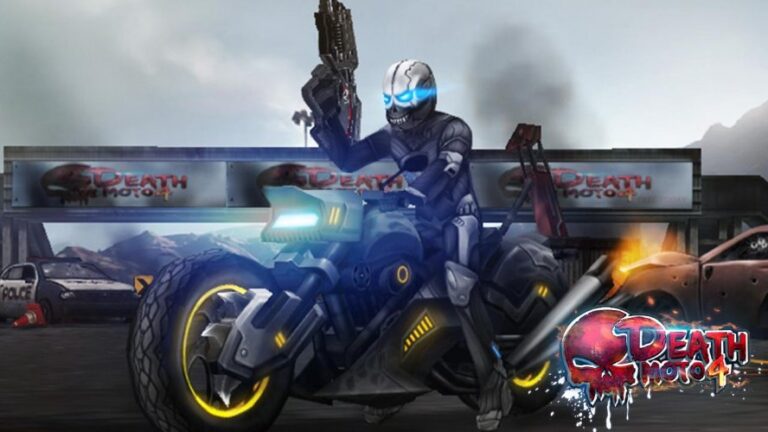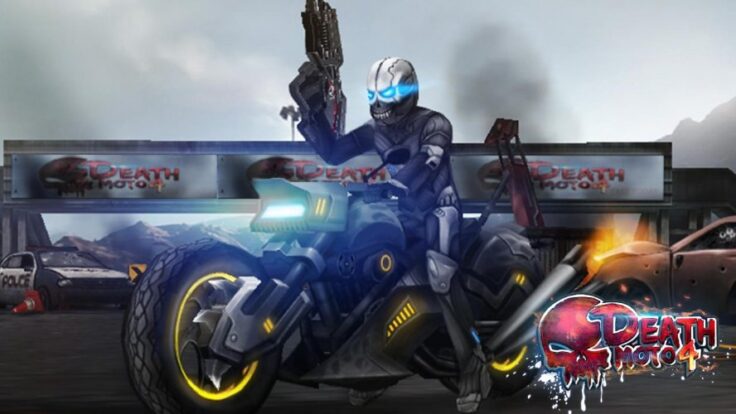 This game is a sequel to the Death Moto 3, and it delivers numerous improvements but sticks to the basics that made predecessor entertaining and popular. Visual effects and more violent fighting experiences in the gameplay made this game inappropriate for users that are under 16 years of age.
The gameplay is similar to modern-day Road Rash, and the goal is to knock the opponents off the road to win. You can choose between ten different motorcycles that you can upgrade and improve the in-game performance. There are multiple machine guns, rocket launchers, and other weapons that you use to defeat your enemies.
It is not the game you should go for if you are looking for a relaxing riding experience, but it is definitely worth checking out if you seek a thrilling ride with action-packed races and stages.
5. Thrilling Motogp Racing 3D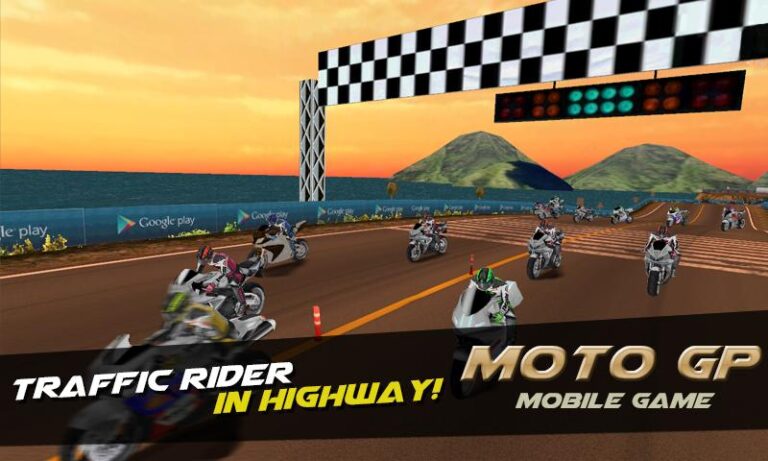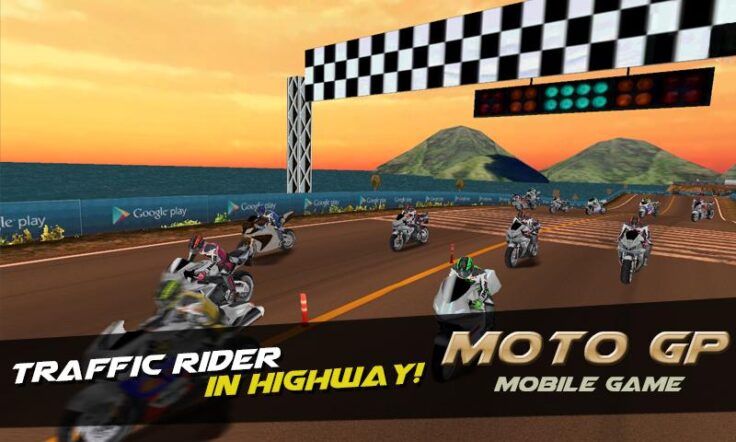 This game comes from the Shoot Down Games and offers an exhilarating experience for all motorcycle and speed lovers. It is a promising game that offers a realistic bike racing experience within the grasp of your smartphone.
The game provides you with seven unique superbikes which you can use during races. Also, 3D graphics and realistic sound effects add even more to immersion and overall gaming experience. Great game that you should definitely give a go.
4. Retro Highway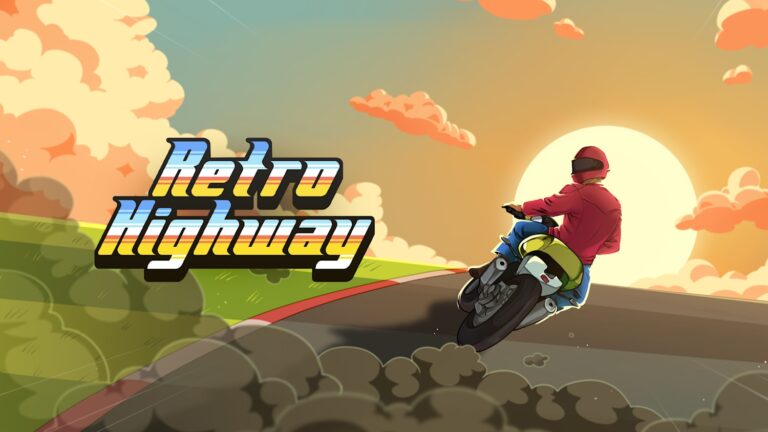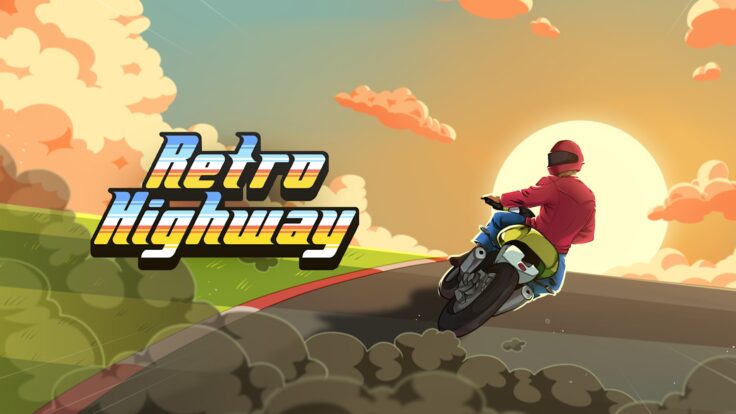 With its retro charm, this game offers a real old-school vibe with its retro charm since it offers pixelated graphics and straightforward controls. It is a throwback that allows you to go back to the golden age of Sega Genesis on your smartphone.
The game allows you to travel through six different environments in which you are tasked to complete various challenges in order to progress in the game. The overall gameplay is smooth challenging, and you will experience no lags, bugs, or crashes. There is also a decent number of motorcycles to choose from and upgrade options that will boost your performance.
You can also compete with your friends and other players around the world since there are online leaderboards that keep track of your success on the tracks.
3. Clan Race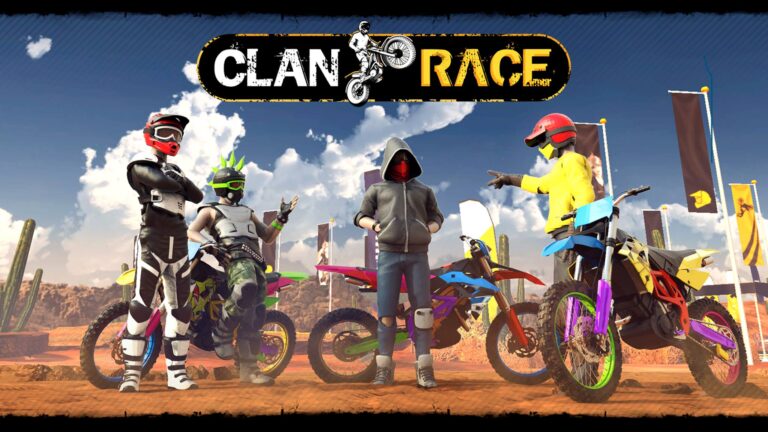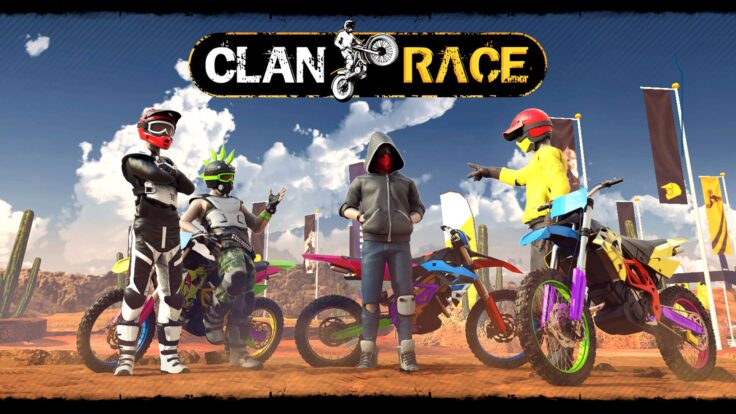 Fun, addicting, and challenging, Clan Race is one of the most popular bike games for Android devices. The game is comprehensive and offers you three unique racing modes that will entertain and challenge you for hours to come.
PVP mode allows you to race the best players around the world, while Clan mode allows you to play with or against the players from your clan. The last is the Season mode, in which you are tasked to complete various races in order to become the top clan race rider.
Overall it is a solid game that offers multiple interesting modes and challenges that will keep you engaged and competitive for numerous hours.
2. Trial Xtreme 4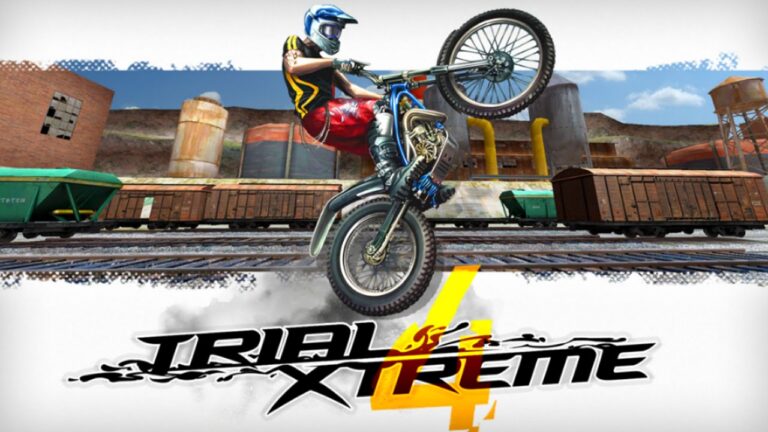 Coming from the Deemedya INC, Trial Xtreme 4 is a sequel of a popular Android game that puts your balance and other tricky skills to the test. With the on-screen controls, you are tasked to stay upright over the tricky virtual stages that will test your abilities, with each new course being more complex than the previous one.
You can play in single-player mode and compete with your friends and other players in the world to get the best passing time for every stage. Each victory carries new prizes, and you can also customize your bike to get better performance and play smoother.
Fun and addictive, this game is available on Google Play and App Store, and you can download it for free.
1. Real Moto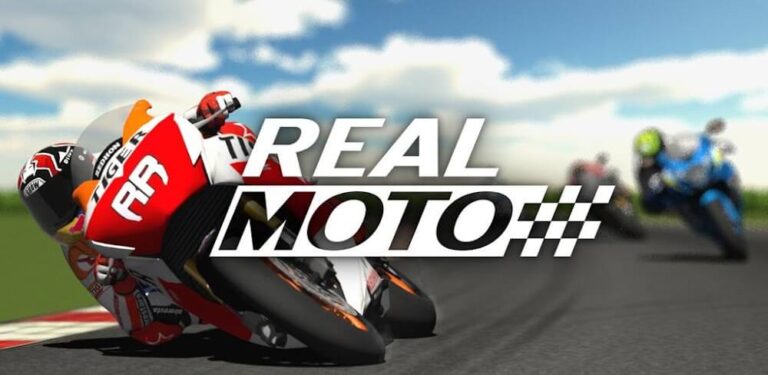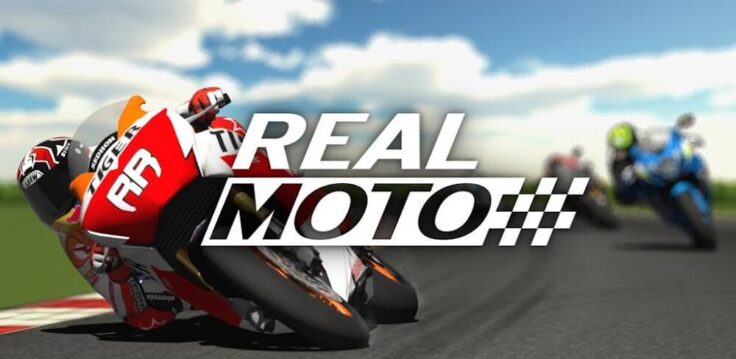 Real Moto is an addictive motorcycle game that boasts over 150 different challenges for you to experience. You can do so by using 11 bikes that you can customize at will and finding the perfect design that suits you best.
The overall gameplay experience is pretty smooth and allows you to switch numerous viewpoints and controls to your preference. The sounds and speeds in-game are very realistic and provide you with an extra layer of immersion.
Since this is the game for a handheld device, the graphics look very impressive, with a speedometer and other statistical numbers appearing next to your bike rider, making the whole gaming experience much more exciting and realistic.
If you want to check out more moto games visit topranked.in.