Motorcycles have lately been in high demand, and it is no wonder why. When choosing a type of vehicle, more and more riders lean towards motorbikes, as they have numerous advantages: more flexible parking options, better gas mileage, and a higher tendency to hold its value.
There is just one main problem that motorbike owners tend to deal with considerably more than car owners – vehicle theft.
Motorcycle theft has been an ongoing problem to this very day. Bike owners are somewhat unable to protect their ride against smart robbers that know the usual tricks and can cut through pretty much any bike lock. Theft in itself can cost a lot of time, money, effort, and nerves. And even when you think you have all the basics covered you can still be prone to theft.
Fun fact: more motorbike thefts happen at an owner's home than in public places.
Sometimes it is difficult to react quickly and prevent a robbery from happening. According to Monimoto – a dedicated motorbike GPS tracker system – you might want to consider installing a GPS in your bike. This well-rounded anti-theft system might just be the solution to all your problems and doubts.
If you have no idea of what a GPS tracker is and how to use it, continue reading this article, and we'll tell you everything you need to know about this high-tech security system.
High-tech satellite technology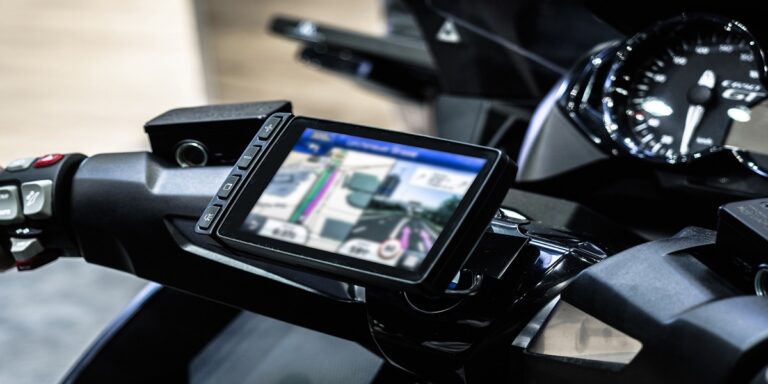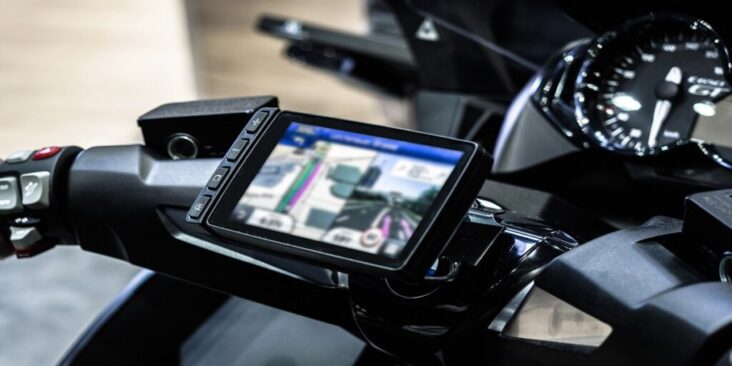 Firstly let's cover the basics and get to know what types of alarm trackers there are in the motorcycle anti-theft industry.
The most reliable GPS trackers are based on satellite technology. As a result, it does not require mobile data or WiFi to identify its own location: a satellite transmits a signal to a ground radar, which then directs it to your GPS device.
Satellite-based trackers can transmit a signal even if the motorcycle is relocated in faraway places, meaning that these trackers will work even in those areas where the phone service is really bad.
Trackers that rely on satellite technology tend to be more expensive, but they provide more security because you can follow your motorcycle no matter where it is or how bad the phone service might be.
You can also find various alarm trackers on the market. They have sound alerts when a bike is moved, very similar to any basic car security system. Just keep in mind that these alarm trackers are not as fool-proof as satellite GPS trackers.
Alarm systems linked to a smartphone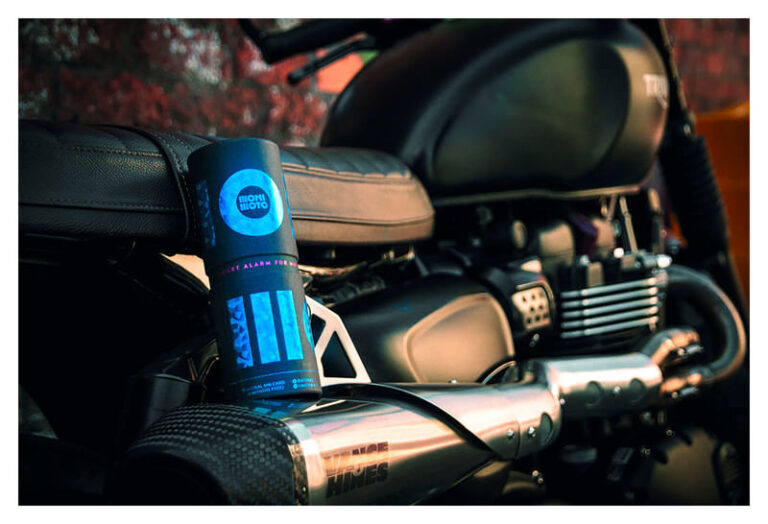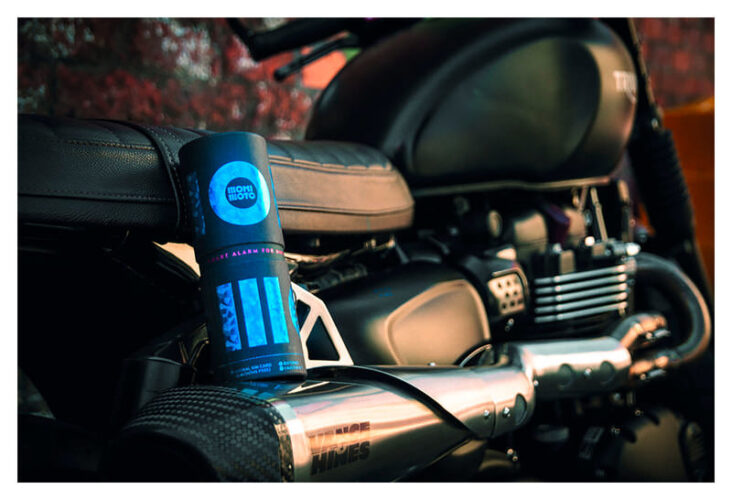 Fool-proof GPS tracker systems like Monimoto send an alert directly to your smartphone when unauthorized movement is detected.
With a smart key fob technology, any movement that happens when the owner is not nearby automatically sets an alarm and informs the owner about a possible robbery within seconds.
For added security, you can also receive a direct phone call when movement is detected. This increases the alertness and lets the owner know of a possible robbery as soon as possible.
Not only will you be notified of the movement, but you will also be given a direct link to Google Maps. All you have to do is click on the link to see the GPS motorcycle device's location. This easy and smart technology means you will be able to see and track all the movements of your motorbike, wherever you may be.
Also, you can link your bike to more than one device for added security. Afraid to miss a call if you know you won't have your phone with you? Add an additional device and have double the security.
Low maintenance
If you've ever used a lefty chain lock for your bike you know how time and energy-consuming it can be. With a GPS tracker, you'll have little to no maintenance on a day-to-day basis.
The initial setup is very easy and will take you up to 10 minutes. You will simply have to hide the tracker in your bike (no wiring needed), attach the key fob to your keyset and install the required app.
The tracker runs on high-power batters and will require a change only up to once a year. Some GPS trackers require you to change or replace batteries every two weeks. This adds a potential risk as the human factor accounts for the possibility of forgetting to change the batteries.
Also, both the tracker and key fob are water and dust-proof. Meaning no extra maintenance is required to clean or protect the GPS gadgets.
Lower insurance costs
Also, do not forget that certain insurance companies provide discounts to riders who use an intelligent GPS motorcycle tracker. If you are looking for a better insurance deal and added security this could be a great option for you. In any case, certain firms may require you to have insurance-approved trackers installed.
Final notes to keep in mind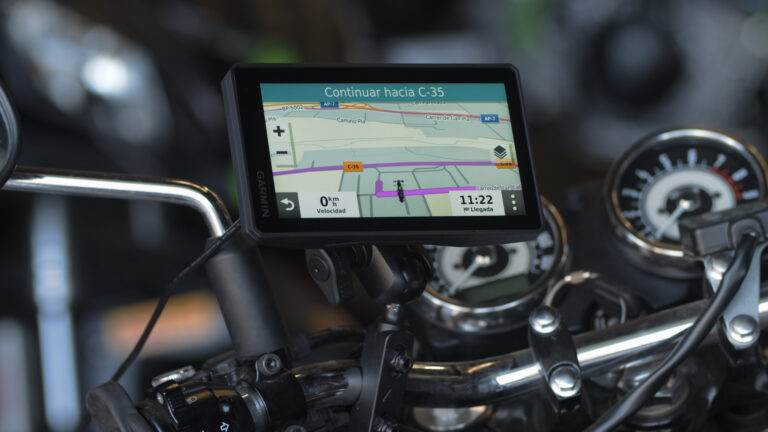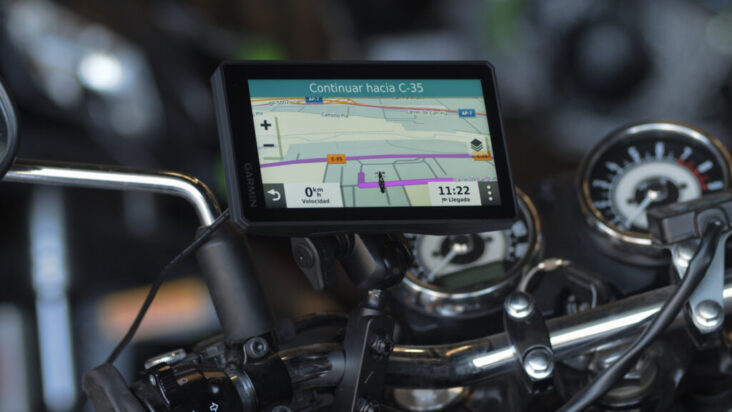 So, as you can see from this article, a motorcycle GPS tracker is a great solution for any bike owner that wants to protect their bike from theft.
Some things to remember, that there are few types of these trackers: alarm and satellite. GPS trackers require low maintenance and can be linked to your smartphone for easy and secure anti-theft protection.
Most of these trackers work everywhere: even in places with no cell service, which gives you much bigger chances to find your motorcycle. Although these GPS trackers might be more expensive than other security options (chain locks or disc locks), you should really consider selecting a high-tech and fool-proof security system option.
These trackers can also determine the lower costs of motorbike insurance. As dedicated security systems can prevent numerous theft attempts from taking place.
Tons of motorbikes get stolen in the US each year (close to forty thousand, can you imagine that?) so be cautious and choose only the very best security systems for your bikes. With easy setup, maintenance, and even insurance discounts, there is no better way to go than to get yourself a GPS tracker.