Hybrid bikes are the perfect mixture of mountain, road, and touring bike elements, resulting in all-purpose bicycles suitable for various conditions, terrains, and uses. These bikes feel at home on a dirt road, trail or pavement. However, if you don't have a pair of proper tires, your whole cycling experience and comfort can be ruined.
Ideally, hybrid bike tires should be designed in a way to perform well on asphalt as well as off-road conditions. To be able to tackle different terrains and provide you a smooth ride, the tires of your hybrid bicycle should have a specific tread, featuring a flat center strip for a good grip on wet surfaces as well as larger lugs along the tire's edges for digging into softer roads, such as sand or loose soil.
Our Top Picks for 2023
If you're looking to get new hybrid bike tires and don't know which ones to choose, don't worry, we've got you covered. Keep on reading to find out which are the best hybrid bike tires in 2023 that will take you safely and comfortably wherever your ride might take you.
1. Fincci Foldable Slick Tires for Road Mountain Hybrid Bike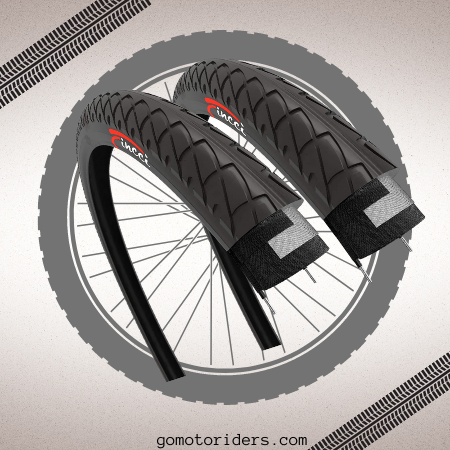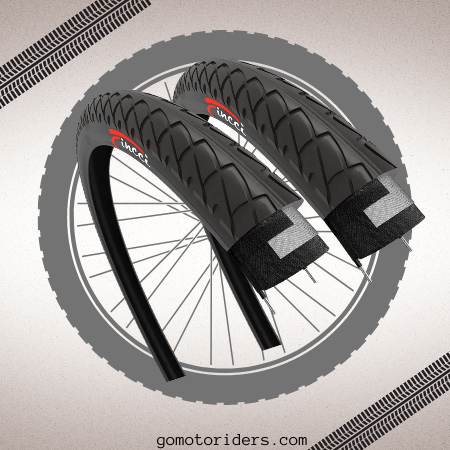 The Foldable Slick Tires by Fincci are made of high-quality rubber and nylon compound, featuring kevlar wire to make them foldable.
Their size is 26 x 1.95 inches, and their weight amounts to 630gr or 1.4lb per tire. The package consists of two tires, which are suitable for 26-inch wheels and can be a perfect replacement for mountain or road bike tires of this size.
The fast-rolling tread on these tires provides high traction for a more comfortable and faster ride. The tread pattern also ensures excellent grip on uneven roads, such as pavements or tarmac roads.
The higher rolling resistance, however, makes them more stable and comfortable on rougher terrains. It also makes these tires a bit noisy on smoother roads.
2. Sunlite Kross Plus Goliath Mountain Bike Tires Urban/Trail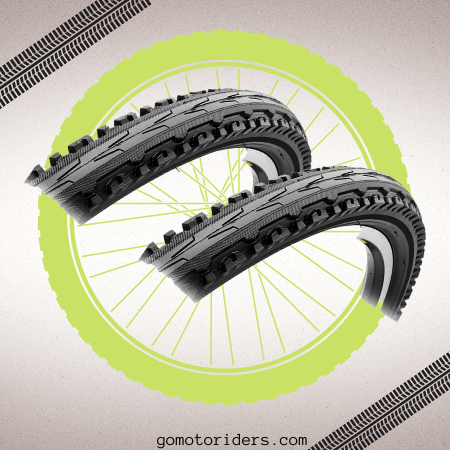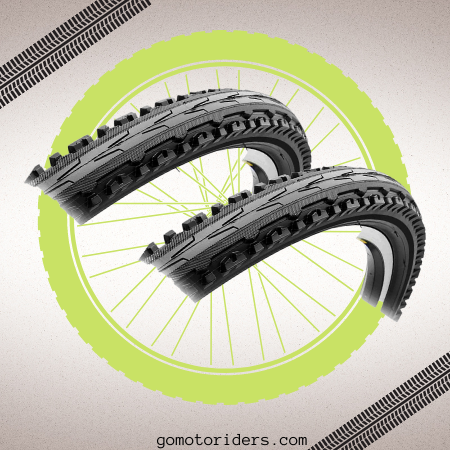 The Sunlite Kross Plus Goliath Mountain Bike Tires are dual-purpose tires suitable for trails and urban cycling. You will be getting two tires for this price, and the tire size is 26 x 1.95 inches, perfect for 26-inch wheels.
Thanks to their tread pattern, these are excellent multi-use tires for both street and light trail use. For lower rolling resistance, they have a smooth center rubber, allowing you to commute faster and effortless. Combined with raised lateral knobs, these tires also provide excellent traction and perfect control of the bike on wet roads.
All in all, these make for perfect hybrid bike tires for city commuting and can be a suitable replacement for your mountain bike. With these tires, you can be safe and fast, taking you wherever you need to go easy and swiftly.
3. Continental Contact Plus Travel Bike Tire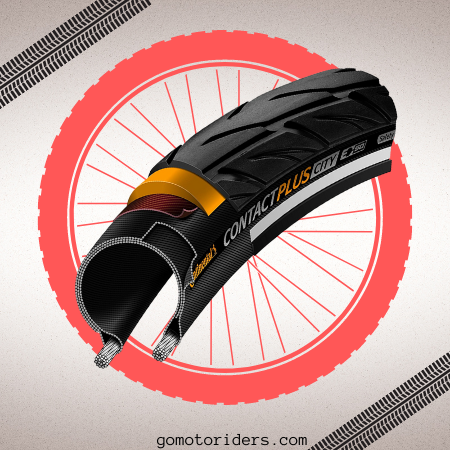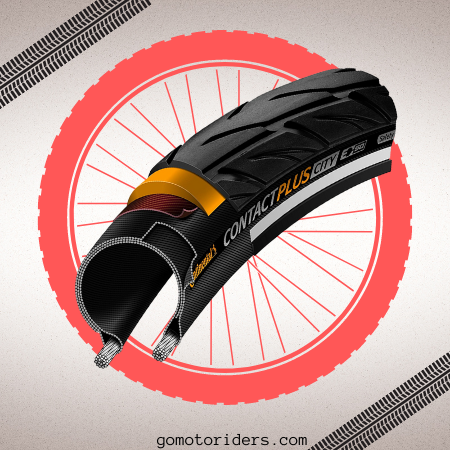 The Continental Contact Plus Bike Tire makes for an ideal companion on your next cycling adventure. These are excellent for various types of terrains, including countryside roads, forest trails, tarmac roads, and meadow paths.
It features a special natural rubber inlay that is highly elastic and provides maximum puncture protection, effectively fending off stones, thorns, and other foreign bodies.
Durable and affordable, these tires will be a perfect match for your hybrid bike, offering a fast, safe, and secure ride on asphalt as well as off-road terrain. It features a shallow tread pattern with a smoother center with a v-shaped print, offering great control and grip on the wet roads as well.
The reflecting sidewall strips will provide you some extra safety when riding through the city in the evening. However, the Continental Contact Plus tire is on a bit heavier side, so if you're looking for something more lightweight, these might not be the best fit for you.
4. Kenda Tires K838 Hybrid Bicycle Tires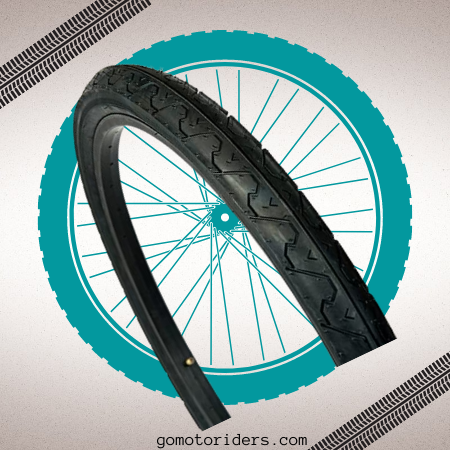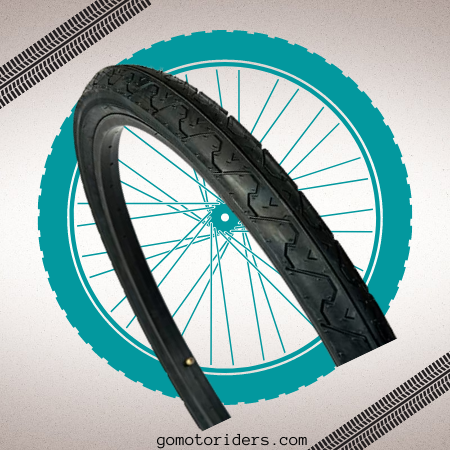 The K838 Hybrid Bicycle Tires by Kenda offer great versatility and make for a perfect fit for riding on different terrains, including urban asphalt roads, dirt trails, and grass.
Featuring lower rolling resistance, these tires provide excellent speed and tireless ride while commuting or cruising. With the smoother edges that have water dispersal grooves, they will provide a confident grip on wet roads as well and won't slow you down.
For improved durability and reliability, the Kenda tires have wire beads, making them secure but heavy. However, it doesn't affect the ride even at the highest speeds. They are made of a special rubber that has shock-absorbing properties, allowing you to have a smooth ride on any terrain with no bumps.
Highly resistant to punctures and cuts, these will last you for years to come, depending on how frequently you plan to use them as well as the distance you usually travel.
5. Schwinn Replacement Bike Tire, Multiple Bike Styles, Multiple Size Options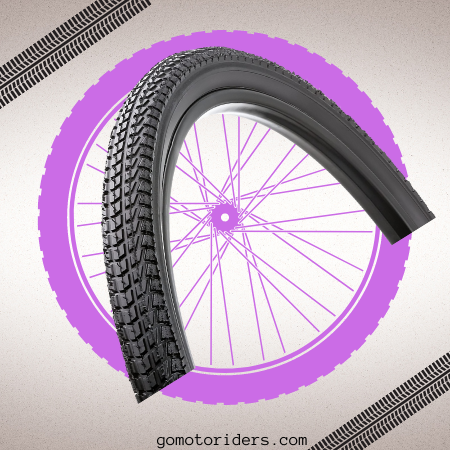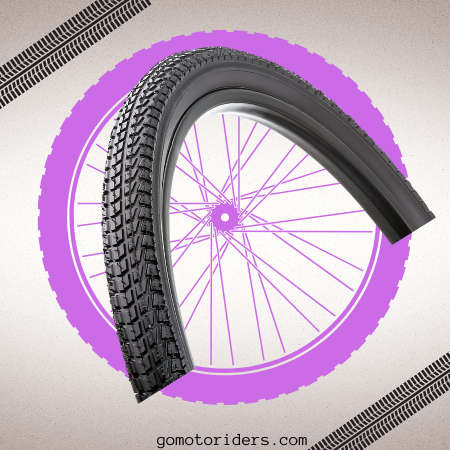 The Replacement Hybrid Bike Tire by Schwinn is a suitable replacement and upgrading option for various bike styles, including mountain, kevlar, standard, hybrid, cruiser, as well as electric bicycles.
Made of high-quality and lightweight materials, these tires will offer excellent puncture protection as well as easy maneuvering, accelerating, and stopping. For better traction on rocky and loose terrain, the Schwinn tires feature wide and blocky knobs that extend over the tire's edge, protecting the sidewalls of the tire as well.
The hybrid bike tire by Schwinn is available in a variety of sizes and can fit different internal rim widths, from 19 to 29 mm. And on the tire market, they are the perfect combination of quality and low price.
6. Kenda Tires Kwest Commuter/Urban/Hybrid Bicycle Tire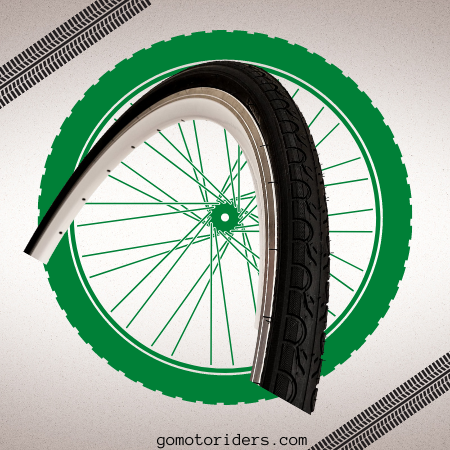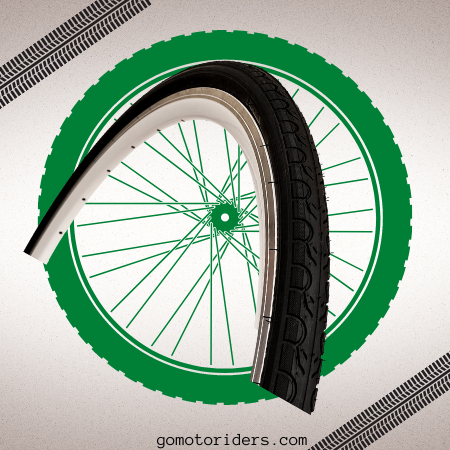 The Kwest Hybrid Bicycle Tires by Kenda are designed with a rounded and smooth tread with large dispersion grooves on the side, making them ideal for smooth rides on city streets as well as on the country roads.
These are a perfect fit for both rear and front wheels, and with the weight of only 515 grams to 615 grams, they are exceptionally lightweight and suitable for children as well. Thanks to their large water-dispersion grooves, you can safely take them on wet paved roads without worrying that they will lose traction while maintaining a steady and stable ride at the same time.
Whether you're cycling for commuting or recreational, these tires won't disappoint, and they will perform perfectly during sun and rain and make your ride enjoyable on the streets, dirt trails, grass, and even gravel.
7. SCHWALBE Marathon Plus HS 348 Road Bike Tire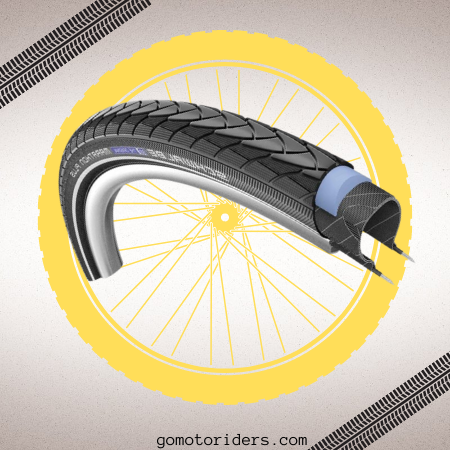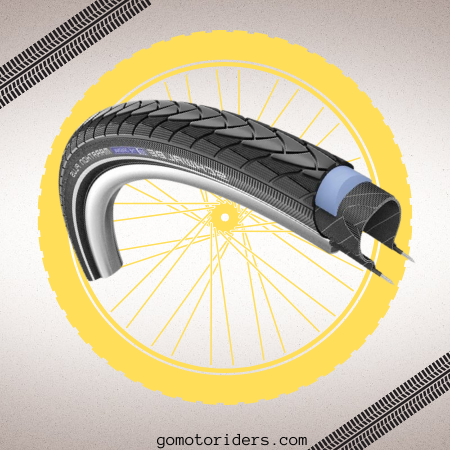 The Marathon Plus HS348 Road Bike Tires by Schwalbe offers outstanding durability and performance. They provide excellent comfort and grip on different terrains, and if you're looking for perfect tires for long-distance rides or a replacement for your road bike, these would be an ideal choice for you.
The Schwalbe hybrid bike tires are made of high-quality materials and are wire beaded, which means they are reinforced for optimal performance and extended durability. They also contain the SmartGuard layer made of special rubber that is extremely flexible, offering a safe ride, protected from flints, stones, and shards of glass.
Even though these tires have the guarding belt as well as the beaded wires, they are still low rolling resistant, providing a smooth, effortless, and fast ride.
8. Fincci Pair ETRTO Foldable Cross Country Tires for MTB Hybrid Bike Bicycle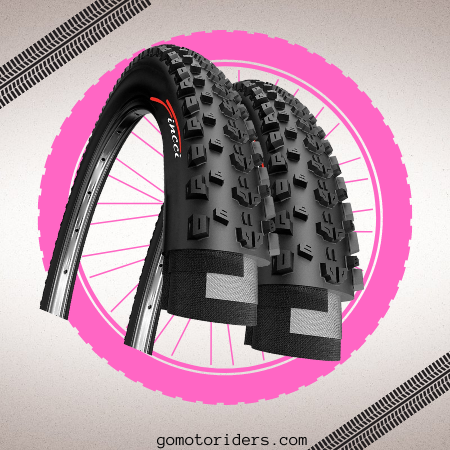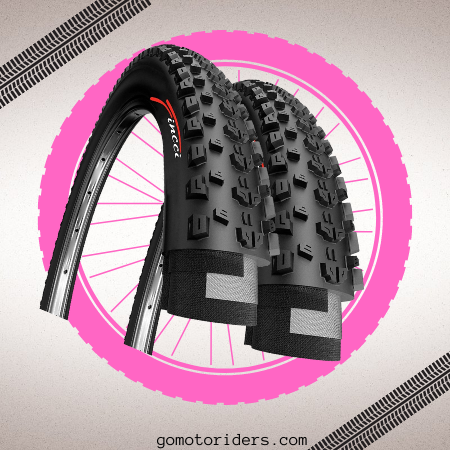 Another great model by Fincci. The Foldable Cross Country Tires are designed for low rolling resistance and high speeds and are suitable for both hybrid and road bikes.
Some general specifications include the size of 26 x 2.10 inches, the weight of 500 grams, and the tire pressure that can be inflated up to 40 to 60 TPI. If you're looking for a replacement tire for your bike, these could be an excellent choice suitable for wheels of 26 inches.
With the tire pressure of up to 60 TPI, these tires will provide an ideal combination of optimal ride comfortability and hard casing. The package includes a pair of tires, made of high-quality rubber and nylon anti-puncture protection, ensuring their durability and better performance.
The tread is designed with the grooves on the outer edge, perfectly channeling water and allowing for a comfortable but confident grip even on the wet road and through puddles.
The Fincii tires are an excellent choice for all the cyclists who are seeking a fast and smooth riding experience and can withstand some light-duty trail terrains as well as flat country roads and city tarmac.
Buyer's Guide to Help You Make the Right Choice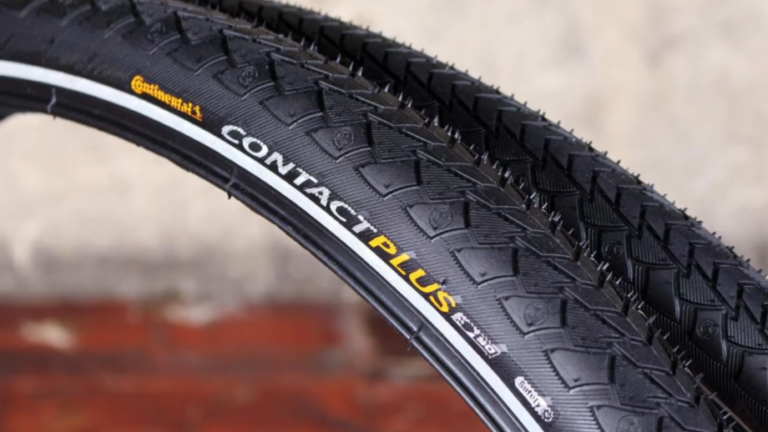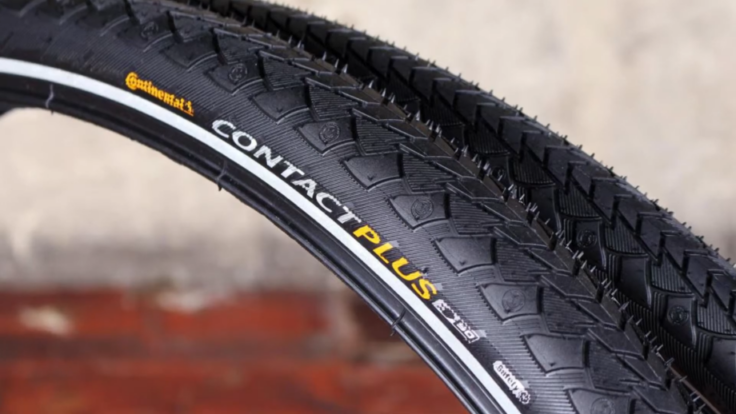 Before purchasing your new hybrid bike tires, there are several factors you need to consider. The following Buyer's Guide should help you make an informed buying decision and get the tires that best match your riding habits and style:
Factor #1. Types of hybrid bike tires
There are four standard types of tires for hybrid bikes: road, mountain, commuter, and cyclocross bike tires.
Road bike tires: These are also sometimes referred to as clinchers. They contain an inner tube and steel wire, holding the rubber's bead in place. Since they are usually made of thicker rubber and don't have elaborate tread patterns, road bike tires are, as their name suggests, meant for smoother roads and flat surfaces. They are a bit stiffer tires, and therefore, not meant for dirt or bumpy roads.
Mountain bike tires: Thanks to their deeper tread patterns, mountain bike tires allow for firm grip and low rolling resistance, perfect for both smooth and rough roads, as well as wet and dry surfaces. If you're looking for a versatile tire that can withstand different terrains and conditions, this tire type would be an ideal choice for you. They are exceptionally durable, reliable and not susceptible to damages, and have highly responsive braking. This feature is especially useful if you plan on off-road and downhill cycling.
Commuter bike tires: The most popular bike tires among urban cyclers are commuter bike tires. These are extensively wider and thicker tires, giving you the utmost comfort and speed while city cruising. They have a bit more complicated and deeper treading than road bike tires, allowing for a stable grip and safe ride on wet roads as well.
Cyclocross bike tires: If you're looking for tires for your adventure type of bicycle, cyclocross bike tires should be the ones for you. These have excellent performance on every terrain and in any weather condition, making them perfect for long-distance rides. With their pronounced tread patterns and width, these tires have superb traction and puncture resistance. Their design makes them a bit heavier, so they won't be as fast as the other three tire types, but they will provide you firm grip and strong safety.
Feature #2. Tread pattern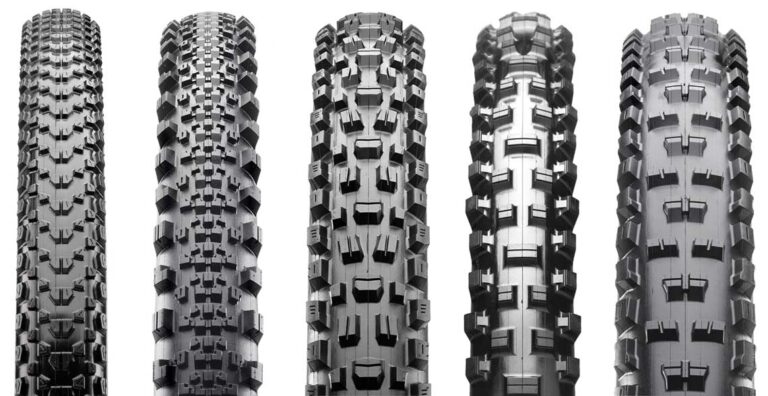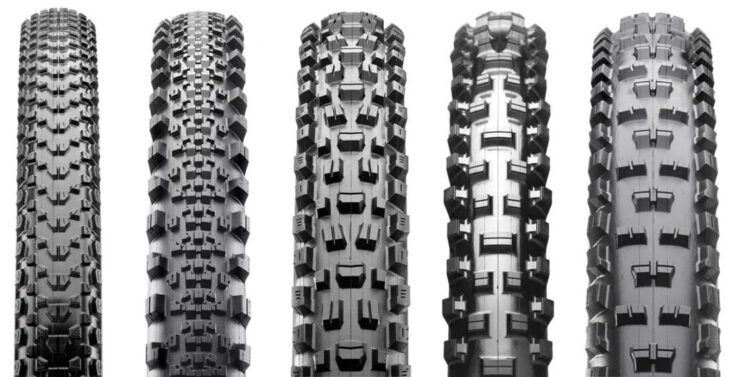 Tread is the part of the rubber that touches the road and is usually three-dimensional, unlike the flat tire sidewalls. In hybrid bike tires, tread plays an important role as they determine the speed and grip. Treads with less pronounced patterns are usually made for faster rides and city cruising on flat surfaces. The more pronounced ones are designed for better grip and rougher terrains.
In general, hybrid bike tires will usually have a smoother center strip and larger and textured lugs along their edges to provide optimal control, handling, and grip on both flat and rough surfaces. The deeper grooves in the rubber are there for water dispersion, making them reliable on wet roads as well.
Some tires will also have a directional tread pattern, with grooves pointing in the same direction and forming a V-shaped pattern. The V-shaped grooves prevent the tires from losing contact with the road and channel water for better traction on wet roads.
Feature #3. Tire width
If you're an avid bike rider, you'll know just how important the width of a tire is. Wider tires operate at lower inflation pressures and offer greater rolling resistance. Thinner tires have higher inflating pressure and will provide a faster ride due to their lower rolling resistance.
In conclusion, the wider the tires, the better the control and the grip of a bike. But this will also make them heavier, affecting their speed. Nevertheless, wider tires for hybrid bikes are becoming more and more popular, as these offer better control over rougher terrains. They are also less likely to get damaged, punctured, or cut, prolonging their service life.
Some general orientation when it comes to hybrid bike tires width is 1.2 inches to 2 inches. If you prefer stability and durability over speed, then target tires have lower widths but don't go less than 1.2 inches. When it comes to diameter, the ideal measurements of hybrid bike tires would range between 26 inches and 27 inches.
Feature #4. Tubed vs. tubeless tires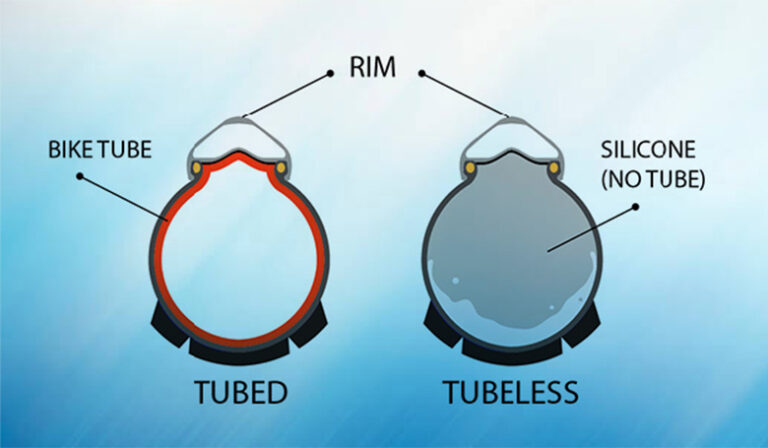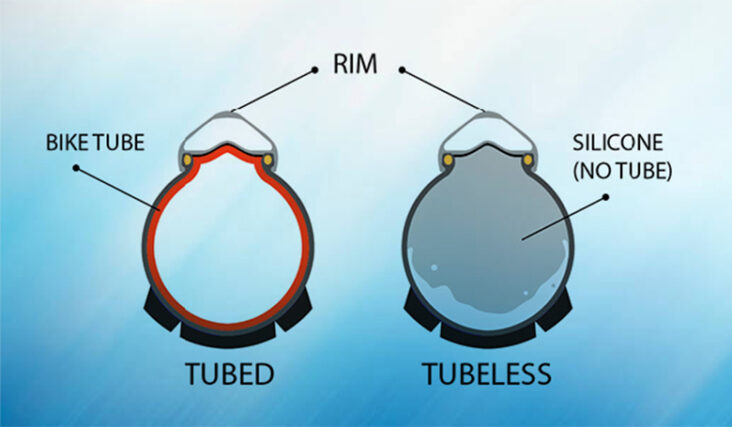 Tubed hybrid bike tires contain an inner tube that holds pressurized air and keeps the tire inflated. Tubeless tires, on the other hand, are a more modern type of tires that have a rim, valve, and an inner lining or sealant that prevents any air leaks.
Both tire types have some distinct advantages. The old-school tubed tires are more affordable. Tubed tires are also easier to handle and change. In the case the inner tube gets damaged, you don't have to replace the entire tire, but only the damaged inner tube. These tires are also much simpler to mount and install.
On the other hand, we have tubeless tires. Thanks to the sealant inside tubeless tires, these will suffer fewer punctures, and you won't have to deal with flat tires that often. This liquid sealant fixes any punctures on the fly, sealing them up as you ride. These also don't require as much air pressure, resulting in better traction and grip, and improved overall riding experience. Thanks to the lower pressure in a tire, it gives your bike a momentum and better conforming to the obstacles instead of bouncing off of them. And finally, tubeless tires are much more lightweight. Getting rid of that inner tube will definitely save you some weight, resulting in less energy loss as you ride and your legs feeling less tired after long rides.
Feature #5. Wire bead vs. Folding bead
Wire bead tires are also known as clincher tires and consist of two steel wires that grip the rim of the wheel when inflated and hold it into place. Since these wire beads are usually made of steel, these tires are quite rigid and stiff, making them exceptionally durable but much heavier and less flexible.
On the flip side, we have folding bead tires that use synthetic fibers such as Kevlar instead of steel wires. Kevlar is a foldable and flexible material, and is also quite durable. Foldable tires can be quite useful for longer rides when you need to take extra tires with you. These can be easily folded and packaged, making them ideal for this purpose.
Another benefit of folding bead tires is their weight. These are generally more lightweight, making them suitable to journey with, but at the same time, having a great impact on the bike's performance. The lighter the tires, the less energy a cyclist needs to exert while riding. These usually contain softer treads as well, allowing for less traction and faster ride. Additionally, Kevlar tires are much easier to handle, and you can install and uninstall them fast and effortlessly.
Naturally, with better performance comes a higher price. Therefore, folding bead tires are high-quality tires that are much more pricey. Nevertheless, if your priority isn't better performance and lighter weight but affordability, go for the wire bead tires.
Factor #6. Casing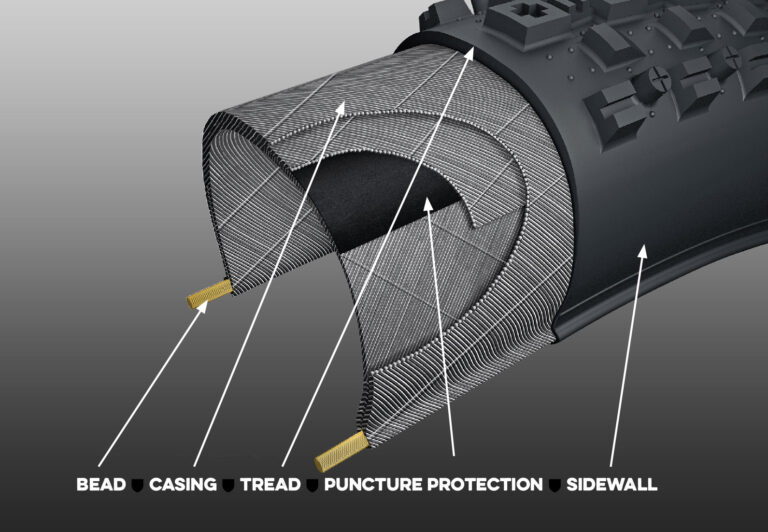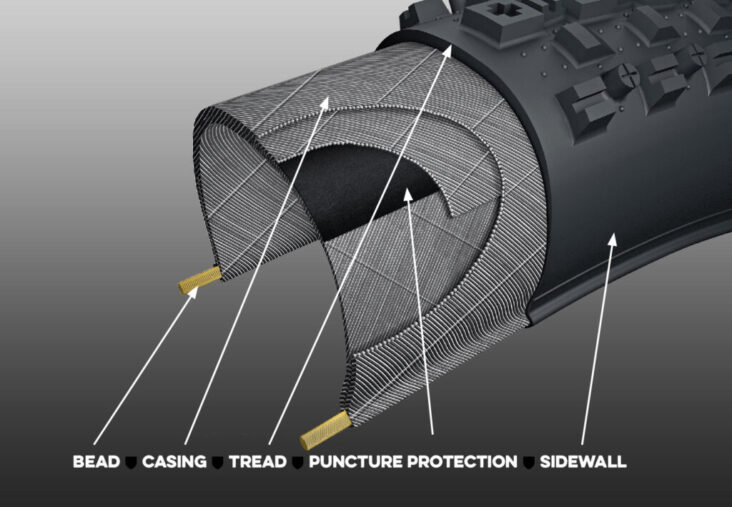 The tire casing makes the primary body of a tire and includes different components, such as inner-lining, bead, and sidewall. Tire casing can be made of various materials, most commonly nylon. However, sometimes it's made of higher-end fabrics or materials, such as cotton or silk.
Basically, the casing is the layer that makes the foundation of a tire, upon which the tread is sitting. It consists of fabric threads that criss-cross from one side to the other, and the tire casing is rated by the TPI or the number of threads per inch. Generally, the TPI will affect the lifespan of a tire as well as its performance.
The lower TPI tires usually have thicker treads and high rolling resistance. They are also more resistant to punctures. The higher TPI will make the tire more inclined to have problems with punctures and cuts. But since these use finer threads, they are much more lightweight and have less traction, which means they will make a bike faster.
To Wrap Up
Tires are the most important part of a bicycle, and therefore, you should try to get your hands on the best tires that match your riding needs and style. Hybrid bike tires are made to offer great versatility for city commuters as well as occasional off-road adventurers.
We are confident that all the hybrid bike tires from our list are worthy of your consideration. With the help of our comprehensive Buyer's Guide, you should be able to find tires that best suit your budget as well as purpose.
FAQs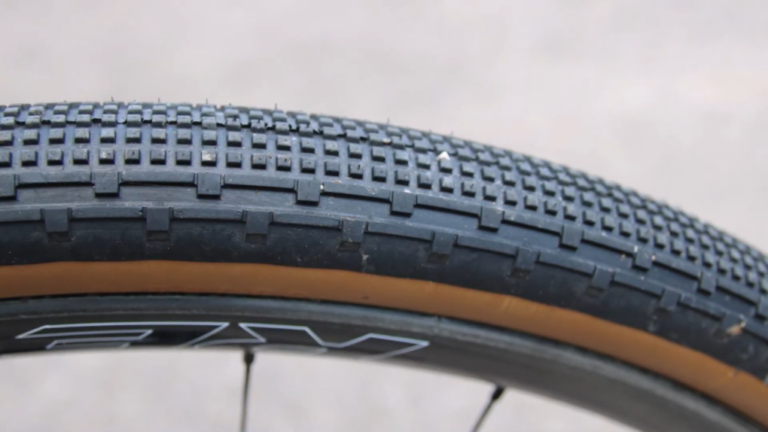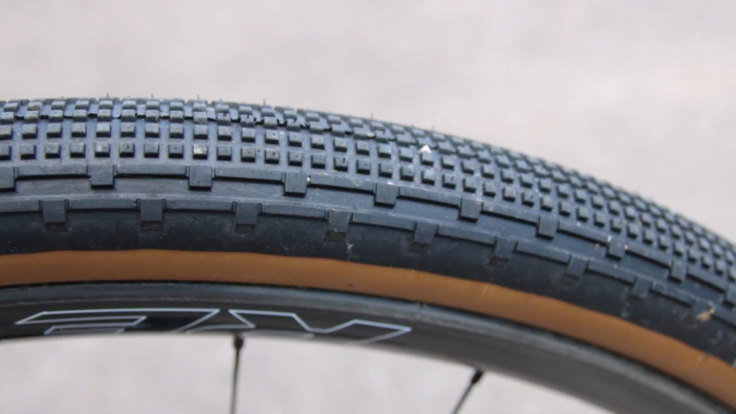 Q: How long do hybrid bicycle tires last?
A: On average, your hybrid bike tires should at least last about 2,500 miles. But it all depends on your riding style. Racing tires are usually made to withstand high performance and speed, but should generally be replaced after 1,000 miles. On the other hand, if you use your hybrid bike for touring, you can wait for 4,000 miles mark before you replace the tires.
Q: Should I replace both bicycle tires at the same time?
A: It all depends on wear and tear and your riding style. But, no, you don't need to replace both tires at the same time. Pay attention to the tread pattern, and if it's worn bold only on one of your tires, then you need to replace only that one.
Q: What size are hybrid bike tires?
A: Some general measurements should be from 1.2 inches to 2 inches. But again, it depends on the tire type and purpose. Some road bike tires will have a width of 23 to 25 mm, but you can find more narrow ones ranging around 18 mm, or extremely wide ones of about 28 mm. On the other hand, touring as well as cyclocross tires are significantly wider, ranging from 28 mm to 38 mm. But you can, of course, find much bigger sizes for hybrid bikes of as high as 35 mm to 45 mm.
Related Articles:
Things all Bikers Hate About Traffic
Pair Travel: Motorcycle Equipment you will need
Best Bluetooth Motorcycle Helmets
Best Motorcycle Jackets in 2023