If you're a fan of Elvis Presley, you probably know how much he loved motorcycles. Elvis wasn't only the King of Rock and Roll, but also a movie star who loved cars and motorcycles. In fact, he had an exceptional collection of motorcycles. His collection can be now found at the Elvis museum across the street from Graceland. The museum is definitely worth the visit as it features The King's bikes, cars, and private planes. It looks like he loved big-bore Harley FLH touring bikes and had an exceptional taste. In fact, the world's most recognizable entertainer used to share his bikes with his friends and ride them together. However, if you cannot really go to the Elvis museum, but still want to know which motorbikes he owned, we've prepared a list with the best motorbikes he had.
The Best Elvis Presley's Motorcycles
Harley-Davidson KH
Prior to being recognized as The King, Elvis Presley used to drive a truck for Crown Electric, an electrical contracting company. However, by 1955, he was already earning big and decided to get his first bike. So, he got the Harley-Davidson KH, which was the predecessor of Harley's long-lived Sportster. This is Elvis's most recognizable bike as he was featured on the cover of  Harley's Enthusiast magazine riding it. This picture is one of the most iconic photos of him taken during his early career.
Harley-Davidson FLH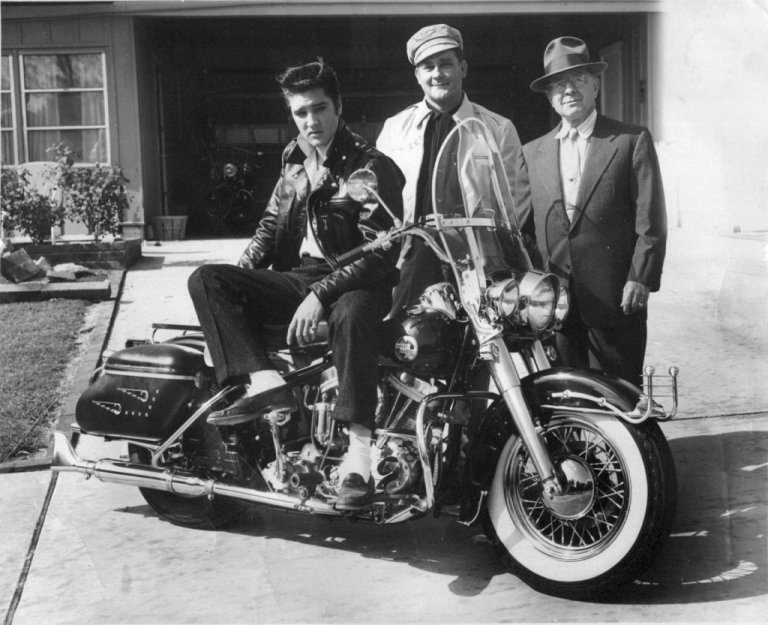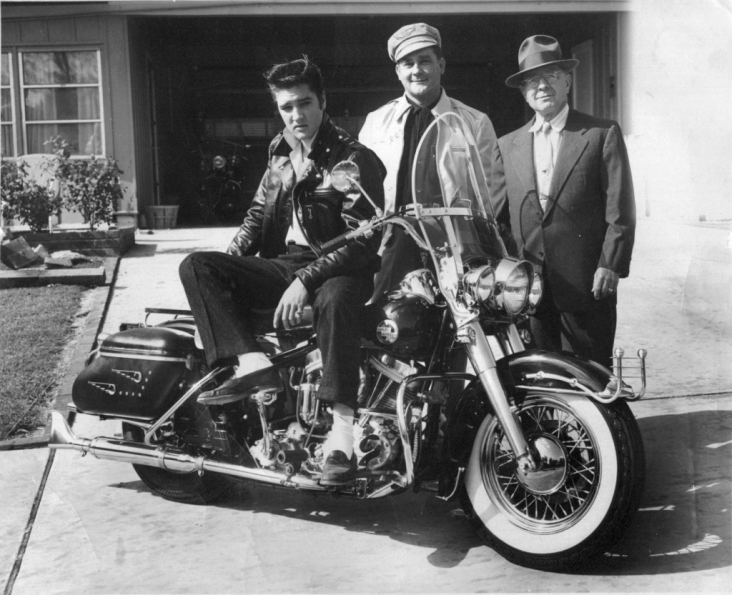 Then, by the end of 1956, it looks like he had outgrown his first bike and decided to get something more suitable. Hence, he went to the Memphis Harley-Davidson Co. and bought a brand new 1957 FLH Hydra-Glide. This spectacular bike was solid black with the round red, yellow, and chrome Harley-Davidson badges on the tank and features plenty of exceptional features. In fact, the Harley-Davidson FLH was the first bike out of the many FLH bikes Elvis owned.
Honda CA77 Dream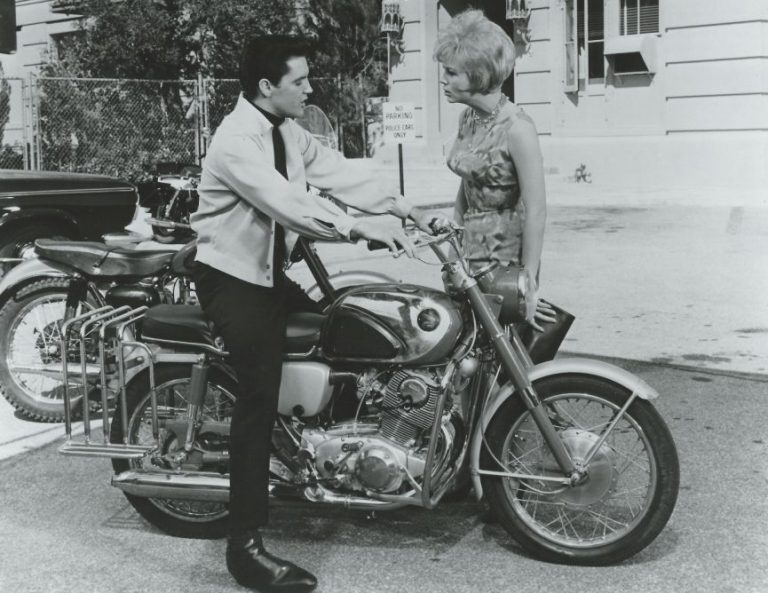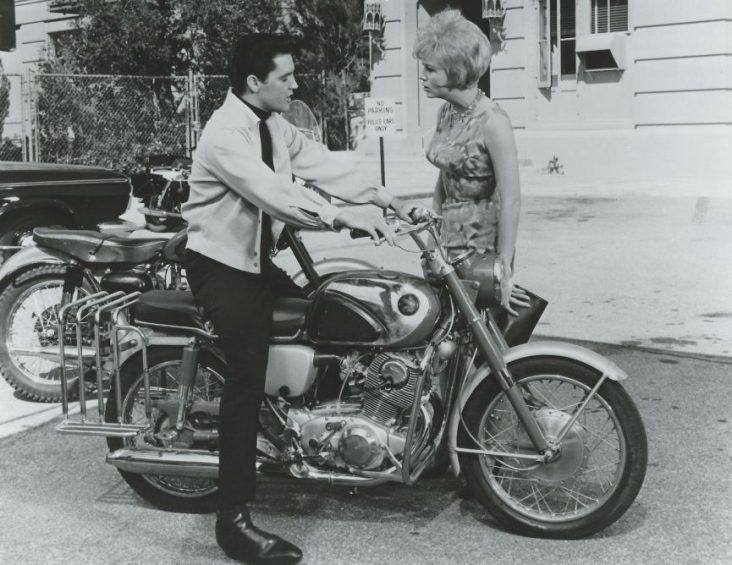 While filming Viva Las Vegas and Roustabout, Elvis met some great people with Hondas, which made him interested in these motorbikes. Hence, he decided to get a couple of Hondas. First, he got a pair of Honda Dreams in the mid-60s, one was for him and the other one for his fiancee Priscilla. Elvis's Honda CA77 Dream was black. Besides the fact that his choice of preference was Harley, he was probably amazed by the Dream bike.
Harley-Davidson FLH Chopper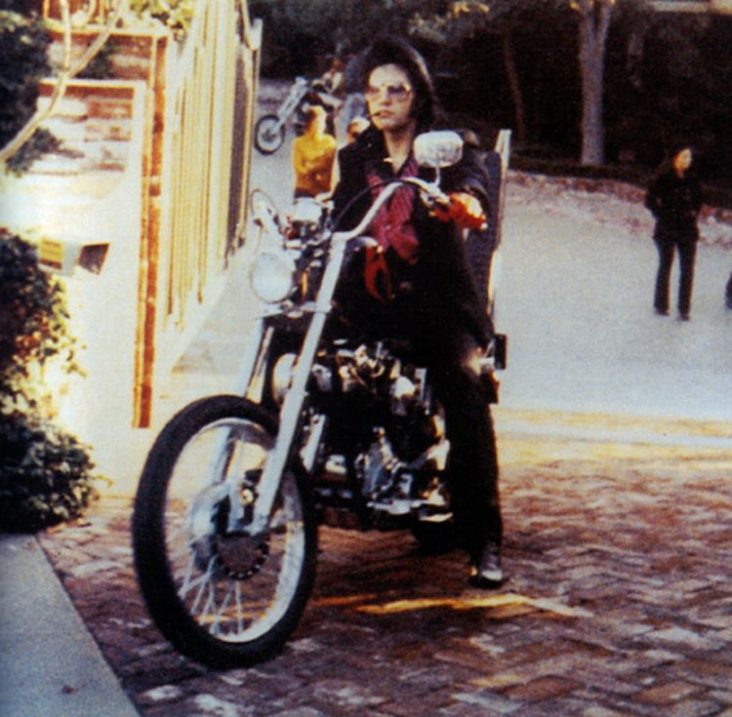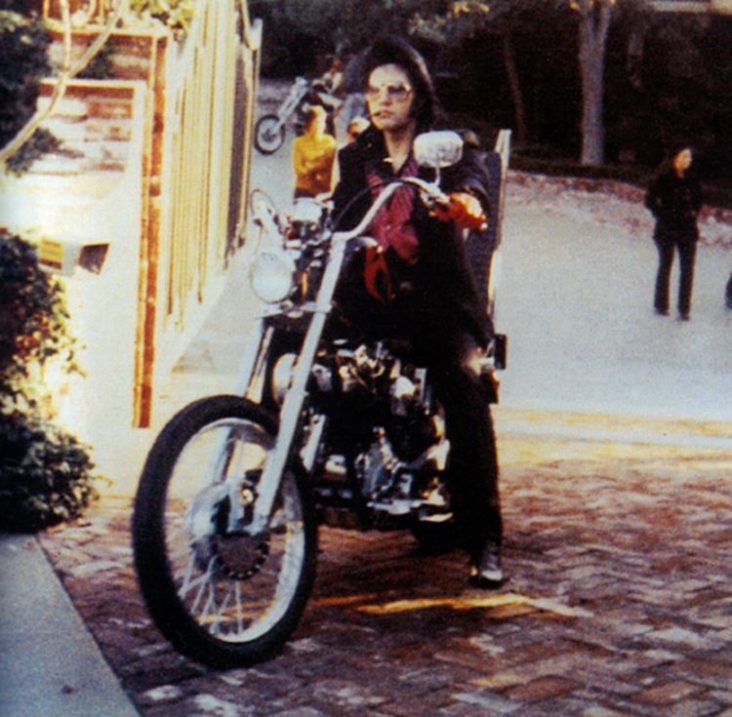 In the early 70s, Elvis was living in Southern California. It was then when he purchased an extremely sweet chopper. So, he used to scoot around the Los Angeles area with Priscilla and his fellow motorcycle nerd and old girlfriend Ann Margaret. The Harley-Davidson FLH Chopper he owned was probably the chopperiest chopper that ever choppered. It featured a peanut tank, a narrowed and extended front fork, Sportster fender, a super tall high-rise seat with sissy bar, and about an acre of chrome.
Super Cycle Stallion Trike
It looks like Elvis's taste for bikes got a bit weird as the 70s were passing by. Hence, The King's collection of 70s trikes is the perfect portrayal of his weirdness. Elvis first bought a Rupp Centaur, but it came with many issues that he had to take a pair of VW-powered trikes. So, Elvis purchased the Super Cycle Stallion Trike, which was built from a kit designed by a company out of Garden Grove. This trike came with two seats, an air-cooled, Beetle-derived VW 1600 mill, and a crazy raked-out springer front end.