Have you ever considered which sport brings the most excitement and pumps adrenaline into your bloodstream? Well, we can say it's an individual thing, but some sports are simply tense and bring an incredible amount of excitement for both the participants and the audience. We think motorsports are among the most adrenaline and adventurous sports ever. Just imagine the sensation of driving a Formula One car or riding a motorcycle race on some of the most famous circuits on the planet. In a word, priceless!
However, what we look at on racetracks and competitions around the world is only one part of the whole story called motorsport racing. Many segments make up one race, whether it is a car or Formula 1 or motorcycle racing. Still, when it comes to bikes and riders, one thing is different, which is that these brave guys have no communication or radio connection with their teams during the race. Thus, we all must have great respect for their skills and bravery on circuit.
Inspired by those world-class racers, we decided to introduce some interesting facts that every motorcycle enthusiast should know about this sport. For example, the most important championships, the types of races that exist and things like that. If you want to know all this, you can read more about below. Well, if you're ready, let's get started.
Motorcycle Grand Prix
No doubt you've heard of the Motorcycle Grand Prix Championship. This competition is the most prestigious in the world and is divided into three classes: Moto3, Moto2 and most famous MotoGP. There are 19 races on 5 continents each year, with the most Grand Prix races in Europe. The most popular and successful drivers in this category are the famous Giacomo Agostini with 15 titles, Ángel Nieto with 13 titles, Valentino Rossi (popular The Doctor) with 7 World Champion titles and Marc Marquez with 6 Championships.
Dakar Rally
Apart from the MotoGP Championship, we have to mention other significant races. For example, probably the most extreme race in the world is the Dakar Rally. This race is held once a year in South America, and is essentially an off-road race. Interestingly, Dakar Rally has been held for many years, ever since 1979, when it was driven from Paris to Dakar (Senegal), of course not continuously. However, it is considered one of the most dangerous motorcycle races in the world, and even fatalities occur.
As we said, for many years the competition has been run on the same route, however, since 2009 it has been moved to South America primarily for safety. The 'Dakar' from original name was retained, which became a brand in the world of motorcycle racing. The most successful competitors in the prestigious race are Stéphane Peterhansel with 6 titles, as well as Cyril Neveu, Cyril Despres and Marc Coma with 5 championships each.
Superbike World Championship
Another great competition in the world of motorsport is the Superbike World Championship. This two-wheeler championship was started in 1988 and is based on motorcycles manufactured for the market but modified for racing purpose. It can be compared to touring cars, as a similar concept. Currently, 26 drivers and a total of 5 teams (Yamaha, Kawasaki, Honda, Ducati, BMW) participate in the competition.
Speaking of the most successful individuals, the last 5 championship titles were won by British driver Jonathan Rea (2015-2019) with his Kawasaki ZX-10RR. Apart from him, the notable names in this competition are Carl Fogarty with 4 championships and Troy Bayliss with 3 titles.
Isle of Man TT
https://www.youtube.com/watch?v=iRWp9rhfS_0
Finally, we have prepared some interesting information about one of the most famous races in the world. This is the Isle of Man TT (Tourist Trophy). As you can easily conclude, this race is held every year on Isle of Man between England and Ireland and has a tradition of more than a century (since 1907).
In addition to its great tradition and popularity, this event is also very dangerous and is considered among the top deadliest races in the planet. According to some statistics, the average speed during the event is about 130mph. This means that any mistake can be deadly. This is confirmed by the fact that over 240 racers have been killed over the course of more than 100 years, as well as an audience whose statistics are not included here.
Motorcycle Racing Types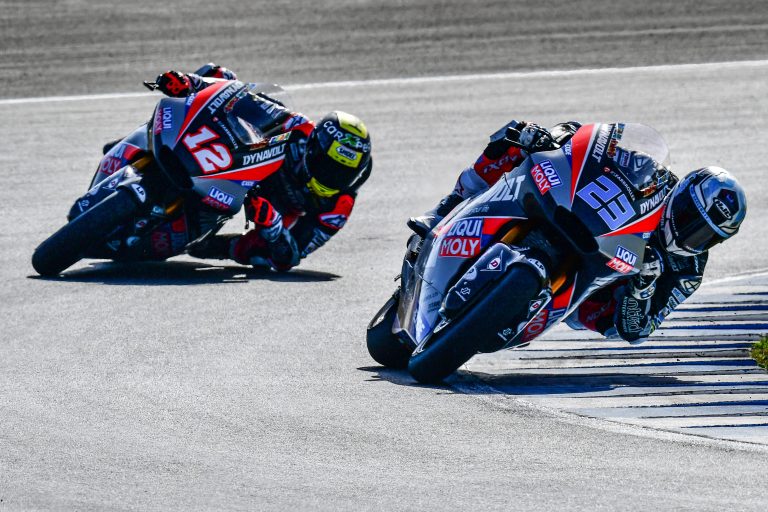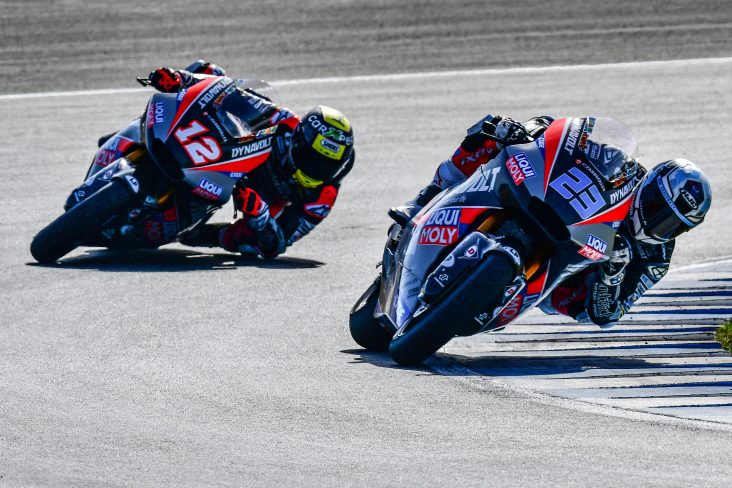 As you can see, much of these races are actually road racing. This is the type of motorcycle race that is held, as the name alone says on paved tracks. These include the aforementioned Superbike World Championship as well as MotoGP. Interestingly, there are various championships that are very interesting, such as the Sidecar World Championship, which belongs to sidecar racing (sub-type road racing).
Other interesting and important sub-types are endurance racing and the FIA ​​World Endurance Championship, as well as supersport racing (AMA Supersport Championship, Supersport World Championship and British Supersport Championship among the most important competitions).
In addition to the road racing, another very interesting and popular type of motorcycle racing is motocross. The two most important categories of motocross are supercross as well as supermoto. When it comes to championships, surely the most important is the FIM Motocross World Championship.
Another type of motorcycle race is enduro but also cross-country. The most important events are the Abu Dhabi Desert Challenge (cross-country rally) as well as the World Enduro Championship (enduro). We also need to mention a special sub-type called hare scramble which is actually an off-road type of race.
Finally, we have track racing that is held on oval tracks and involves the participation of a number of racers. The most significant variants are indoor short track and TT racing.
It is also important to note drag racing which is also called sprint racing. This type of race is popular and you can often see different YouTube videos of races between two or more motorcycles, but also between motorcycles and other vehicles (cars, F1 cars, fighter jets, etc.). Also interesting is the ice speedway, which is maintained on icy trails with full-rubber tires on rims.