For many years, motorcycle maximum speed was limited to 186 miles per hour. The biggest motorcycle manufacturers came to this agreement due to safety regulations. For many years, the manufacturers were pushing close to the limits of the maximum speed and focused on upgrading the power. Around 2010, the German motorcycle and vehicle manufacturing grand blew the agreement up by starting to create a new line of superbikes. Since then it has been a constant battle between the manufacturers for creating the fastest motorcycles on the market. In this list, you will find the 10 fastest motorcycles in the world in 2017.
1.Yamaha YZF R1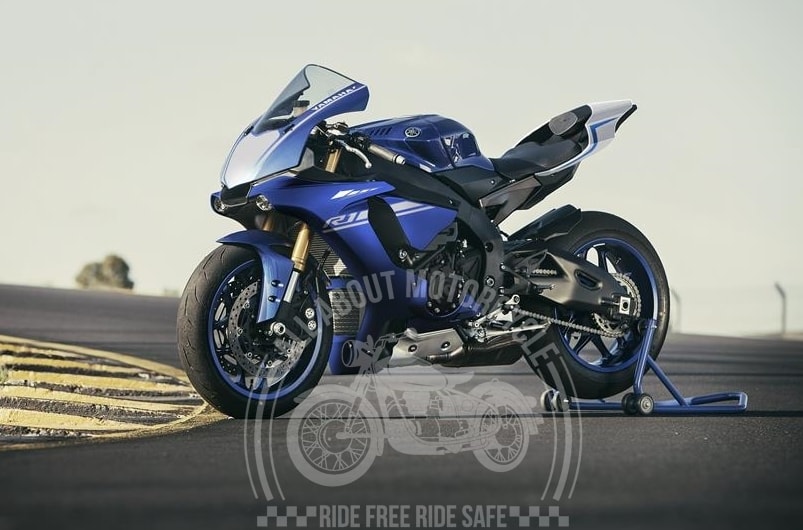 This list starts with one of the most impressive motorcycles from the Japanese manufactured Yamaha. The Yamaha YZF R1 first came out in 1998, but the new edition of this superbike is still one of the fastest in the world, with maximum speed of 186 mph. The new R1 model features a 998 cc liquid cooled, 16 valve DOHC engine with 200 horsepower. Maximum torque is 112.4. This bike also has a 6-speed transmission, standard control and advanced ABS system.
MV Agusta F4 RR
MV Augusta F4 RR shares this top with the Suzuki Hayabusa, both reaching the top speed of 194 miles per hour. This motorcycle features a short-stroke inline 4-cylinder engine with a central cam chain and radial valves. It is also equipped with an integrated control system and advanced electronics package. The design of this motorcycle features many details to make it even more appealing. The front and rear lights have excellent aerodynamics and it is designed to be as light as possible.
Suzuki Hayabusa
The third place on this list is shared by Suzuki Hayabusa, which also reaches 194 miles per hour speed. This motorcycle is capable of great acceleration and goes from 0 to 60 mph in 2.74 seconds. Hayabusa features a 1340 cc, 4-cylinder DOHC engine with EFI and a ram-air intake. The excellent performance of this bike is further advanced by the lightweight and rigid twin-spar aluminum frame and the state-of the-art suspension. The bike has an impressive handling, it is sleek and can take tight corners.
Ducati Panigale 1199 R
Ducati Panigale 1199 R is a superbike of amazing speed of 202 miles per hour. This motorcycle has a 1199 cc engine with 205 horsepower and 100 pound-feet of torque. It is made out of ultralight components and ensures a racetrack performance. This beautifully crafted motorcycle goes from 0 to 60 in 2.8 seconds. The traditional speed of this bike is 186 mph, but the track-only configuration goes to the maximum speed.
Kawasaki Ninja ZX-14 R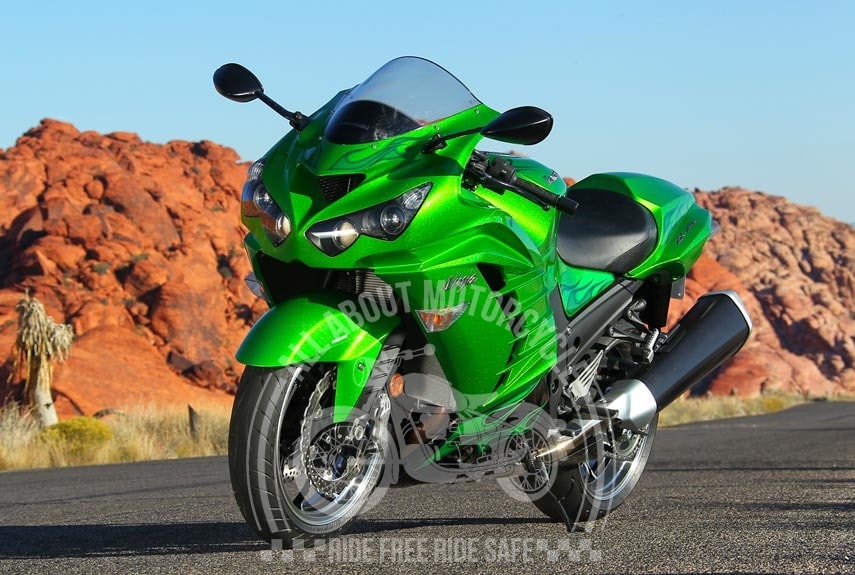 The first Kawasaki motorcycle on this list is the Ninja ZX-14 R with 208,1 miles per hour speed. This is the second fastest motorcycle in production by far. Kawasaki Ninja can reach 0-60 miles per hour in just 2.7 seconds. It has a 1441 cc four valve engine, with 197 horsepower. There are two selectable power modes- full power and low power.  The 6 speed transmission and the wet multi-disc clutch allows easy control.
6. BMW S1000RR HP4
The German motor grand BMW has always pushed the production of cars and motorcycles to a new level. This bike reaches the top speed of 217.7 miles per hour. First produced back in 2008 for the Superbike World Championship, this bike is now out in commercial production. This 199 horsepower motorcycle can go from 0 to 60 mph just in 2.6 seconds. It is equipped by an anti-lock braking system and electronic traction control. This motorcycle is also highly customizable for your needs.
7. Lightning LS-218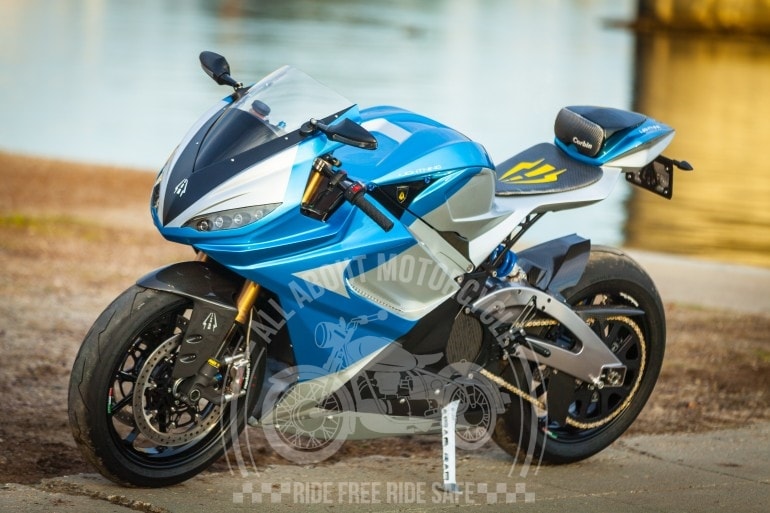 Lightning LS-218 has an astonishing speed of 218 miles per hour, which has given it the model name LS-218. This is the fastest electric motorcycle in production. The Lightning LS-218 has a 200 horsepower engine with the ability to go 0-60 mph in just 2 seconds.
8. MTT Turbine Superbike Y2K
The Marine Turbine Technologies Turbine Superbike comes on this list in the 6th position with its amazing 227 miles per hour speed. The motorcycle has a 250-C20 Rolls-Royce turbo shaft engine with 320 horse power, which has given this bike the title of the most powerful production motorcycle by the Guinness World Records. The bike also differs from others with its two-speed automatic transmission.
Kawasaki Ninja H2R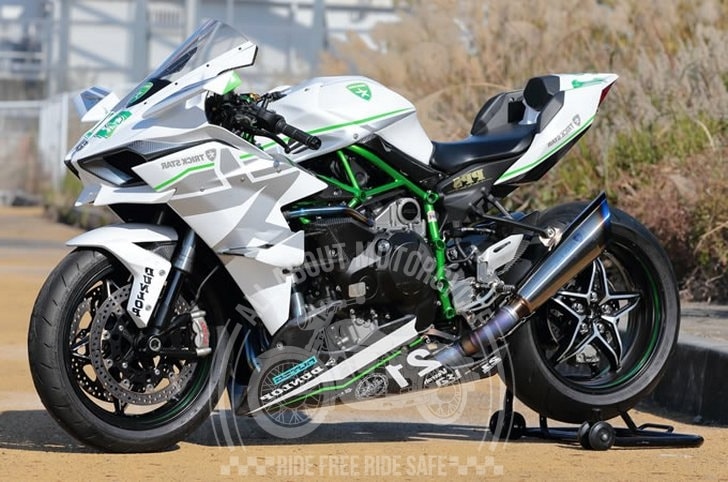 Very close to the top of the list is the Kawasaki Ninja H2R hypersport motorcycle. This bike is still to this date the fastest production superbike. The maximum speed of this bike is 249 miles per hour. It has a 998 cc supercharged DOHC inline-4 engine with an amazing 300 horse power. The Kawasaki Ninja H2R has a trellis frame which provides excellent strength and control to the motorcycle. The 6-speed dog-ring transmission provides a smooth and fast shifting.
Dodge Tomahawk
Finally, at the top of the Worlds fastest motorcycles this year is the Dodge Tomahawk superbike. With an astonishing top speed of 350 miles per hour, this motorcycle will be hard to compete with. It has a 10-cylinder, 90 degrees V-type cylinder and 500 horse power engine. This motorcycle goes from 0-60mph in just 1.75 seconds. Dodge Tomahawk was first introduced in 2003 at the North American International Auto Show in Detroit, when it was still street-illegal, and since then the speed of this bike has not been beaten.
Related Post:
Top 5 Best Motorcycle Jackets Of 2023 ( Buyer's Guide )
Top 5 Motorcycle Riding Boots And Shoes For 2023