7. Dodge Tomahawk V10 Superbike – $550,000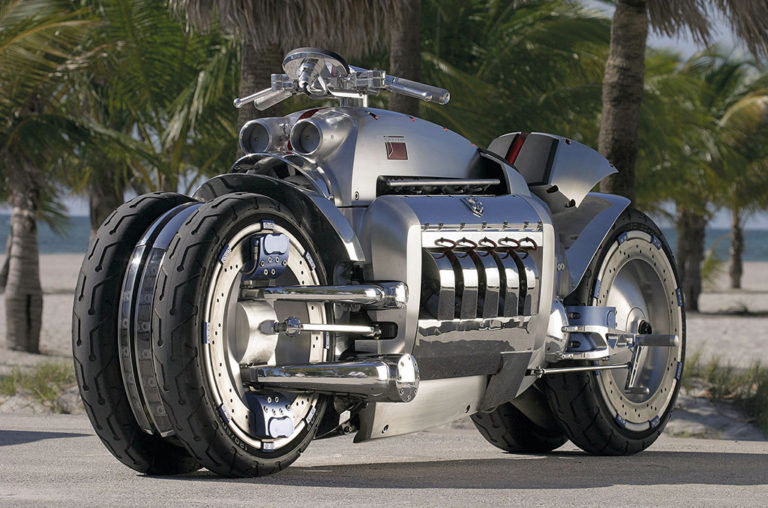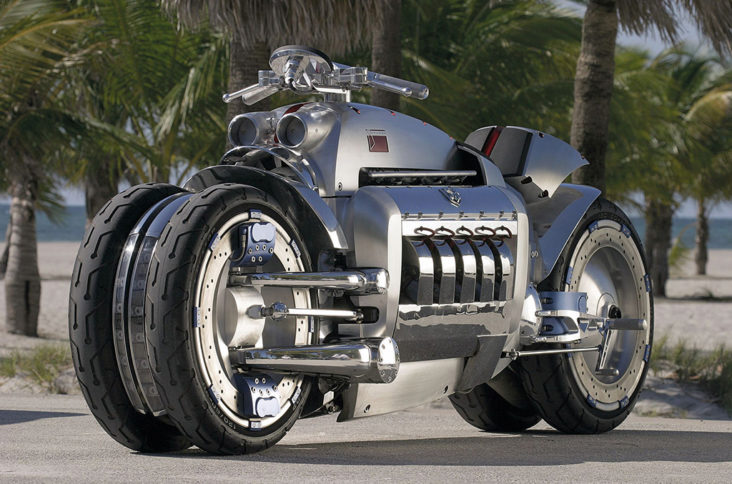 Yes, it is Dodge, but it is a bike. It definitely looks like someone took a 4 wheeled Dodge car and squeezed it in order to get this beast. It sports a V10 four-stroke Dodge Viper engine. The downside to this bike, although it is operational and road-ready, is the fact that it is not fully road-tested.
It can hit 60 MPH in just 2.5 seconds, and it has a theoretical top speed of 400 MPH.