Back in the day, people had to work for their café racer, in the sense that they either had to pay for the modifications or make them themselves. Today, however, manufacturers make them in their factories, which makes life easier for everyone. For some, this is a good thing, while the others long for the older days. Whatever the case, in this article, you will find the top five new café racers for this year, made by famous motorcycle companies. These are all "pure" cafe racer configuration, meaning clip-on bars, racier ergonomics, straight(ish) lines from the tank to the tail, etc. Enjoy!
Ducati Scrambler Café Racer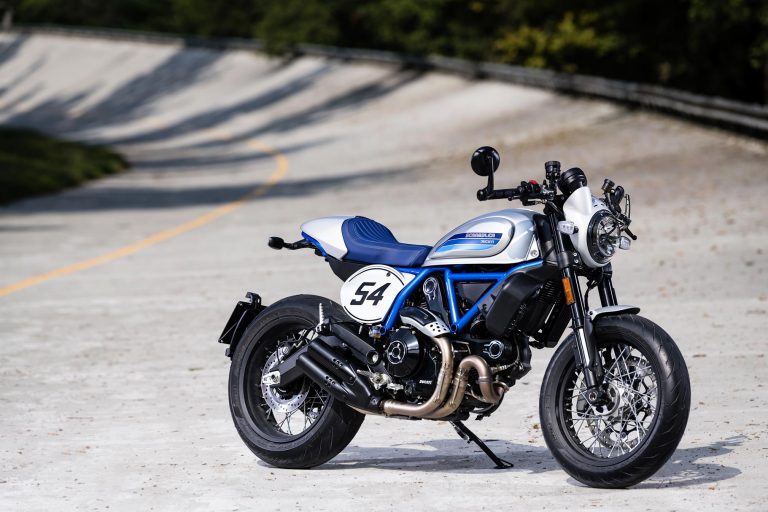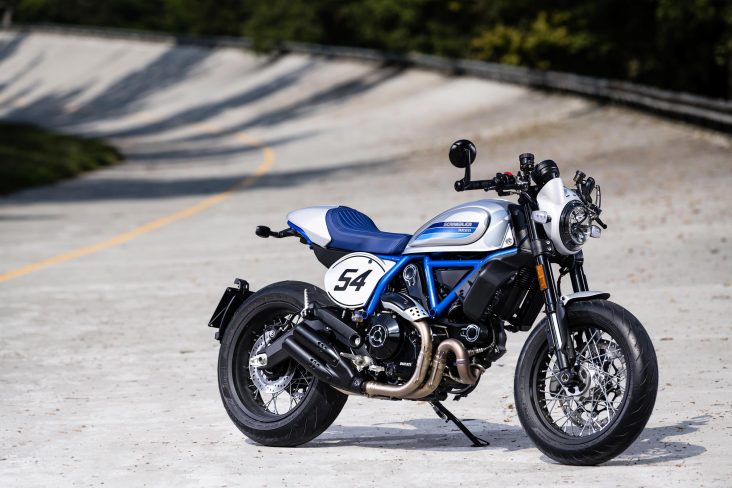 The famous Scrambler platform has done wonders for the Ducati brand. It is an approachable, affordable, and stylish design that actually performs well. Therefore, it is not a surprise that variations on this base model are among the highest priorities for the Bologna brand. Their Scrambler Café Racer for this year is one of the more appealing versions, and this is exactly why it made the cut. The nostalgia is how they get you, and it is present through the slight fairing and headlight wrap, as well as the bright blue trellis frame that runs under the tank all the way back underneath the seat. The seat and the tail section of the bike pay homage to this style too. Another great detail is that the Scrambler line maintains the presence in the busy industry, while many more aftermarket accessories and parts are constantly being developed. That means that fans can still put their respective personal stamps on the Italian V-Twin bike, without the need for experienced fabricator skills.