Each year, fans, enthusiasts, and devotees to the most interesting straight-line motorcycle race make their way to Europe in order to see amazing bikes, blistering speeds, and everything else that comes with it.
To prepare for the "Sultans of Sprint," the European office of the Indian Motorcycles employed the assistance of Brice Hennebert's Workhorse Speedshop in Belgium, with a mission to create an insane model of the 2018 Scout Bobber. What they came up with is this monstrous homage to the golden age of the iconic industrial design.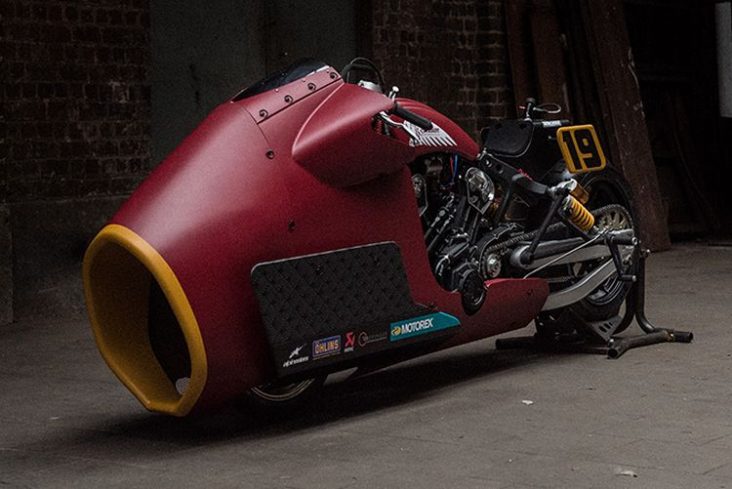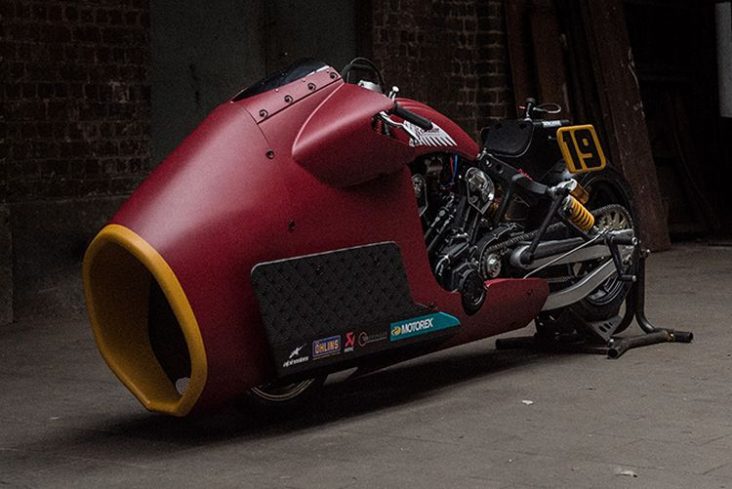 This bike is an intimidating presence that puts other bikes to shame and instantly makes them lesser in every aspect. It builds on the Indian flagship four-stroke platform and creates an experimental specimen you can see here. Their journey toward this fascinating final product was a real challenge.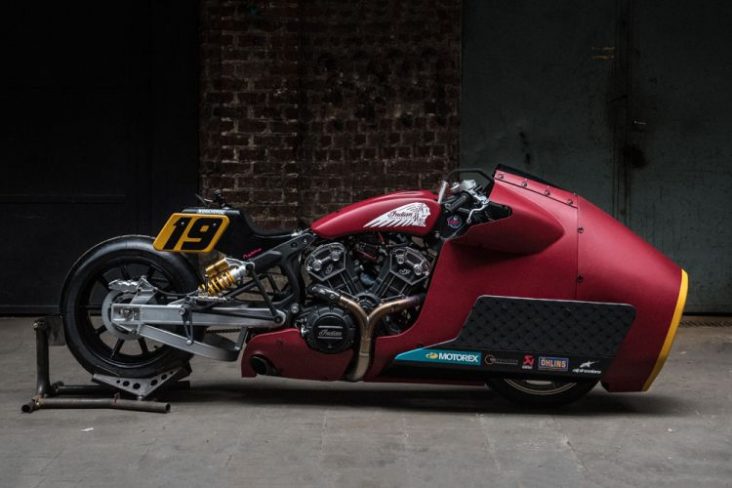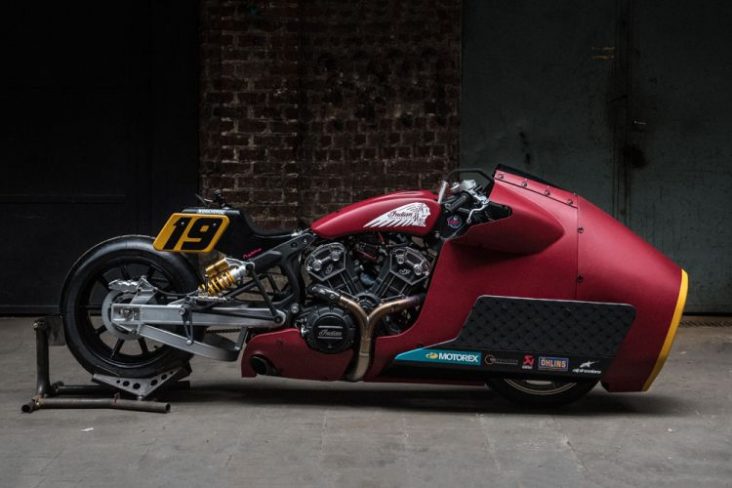 The team that worked on it spend 700 hours of work, and weeks of forming, shaping, and conceptualizing this unreal outer facade. They drew inspiration from the iconic iron giants of the 1920s that ran on coal, early 1900s Formula 1 vehicle, as well as the iconic F-86 Sabre aviation platform.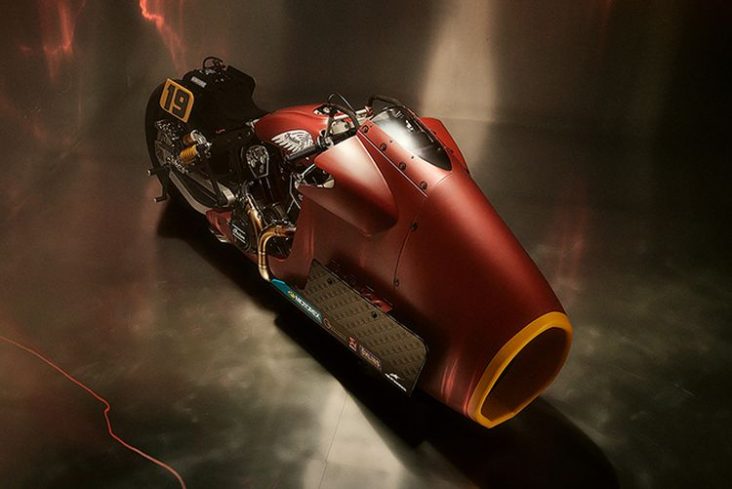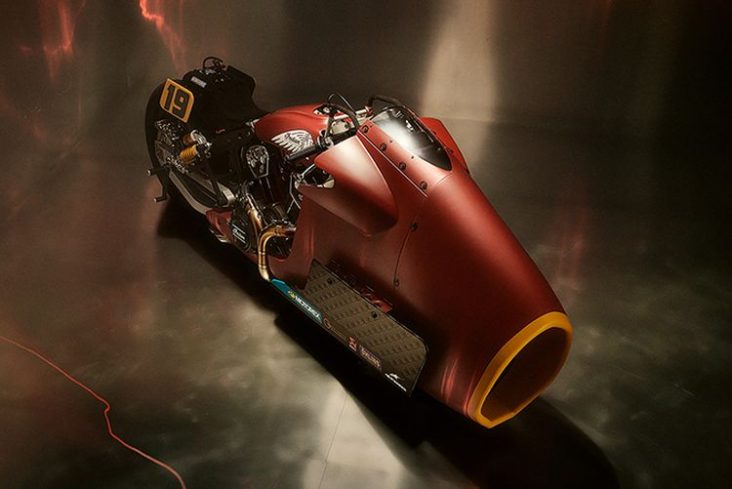 This 100 horsepower Indian sport a one-of-a-kind aluminum bodywork, along with a gigantic front fairing and a unique tail section that is similar to the GP two-strokes from the '80s. To refinish of this super-sprinter, the team fitted it with a 30 horsepower nitrous boost, just in case. This means that the bike has an amazing total of 130 horsepower.