Keeping various gears with you while going on a tour can make your trip more exciting and fun. People have been searching all over the internet to check out the list of the important ATV accessories according to toolsle, you can keep while going on a drive.
In this particular article, we have gathered a list that contains the 20 most important accessories you can take with you to enjoy a vibrant experience with your ATV.
If you are interested, let's kick off with the first accessory-
Helmet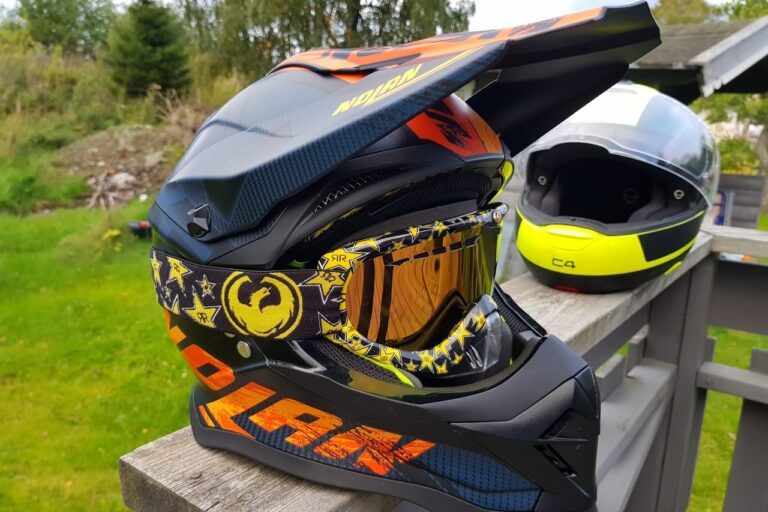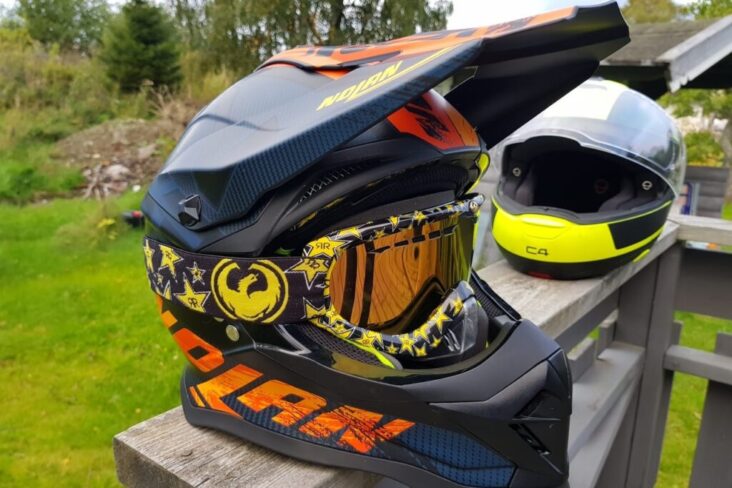 A list that does not contain a helmet can never be an ideal list at all. The safety of the rider always comes first when you love going outside on an adventure. When you are talking about safety, the helmet is always the most important accessory you should have. Never mess with a helmet if safety is your highest concern.
ATV riding gloves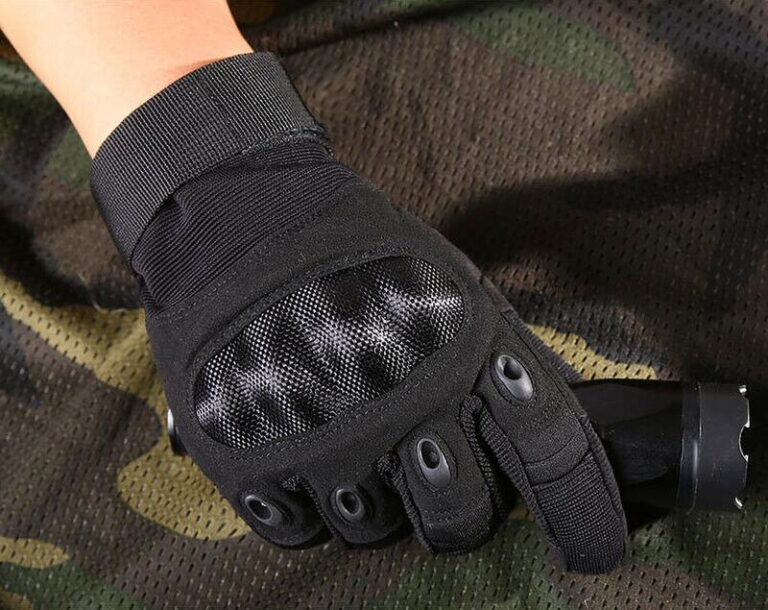 A pair of quality gloves deliver optimum traction to drive the ATV with full confidence. If you are driving the ATV without wearing a pair of decent gloves, you will have to sacrifice your comfort zone to a great extent. Be classy with a pair of good quality ATV riding gloves to get the premium experience of driving.
Goggles
Goggles are the safety kit that protects your eye from all kinds of dirt and debris. An extreme ATV rider never rides on a plain trail. That is why ensuring the safety of your precious eyes always gets supreme importance. Be more bold and confident by choosing decent ATV Goggles.
Tire inflator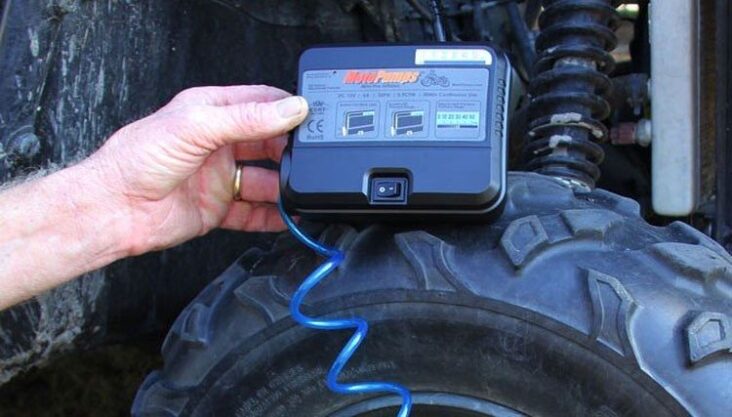 The pressure of the tire can always leak through extreme pressure and riding on the trail. Keep a tire inflator with you to refill the pressure. Always ensure that the inflator is compatible with your Vehicle's voltage level.
ATV battery charger
We know that charging your battery is one of the essential ways to maintain the health of the vehicle's battery. The vehicle may also run out of energy when you will be on an extreme tour. A good quality ATV battery charger can deliver handy service at that particular moment.
Extra storage system
An ATV is not only a tool to go on an adventure. It can also work as a handy tool to transfer different materials from one place to another. At that particular moment, having some extra storage on the back of your ATV can deliver quality support.
Dry Box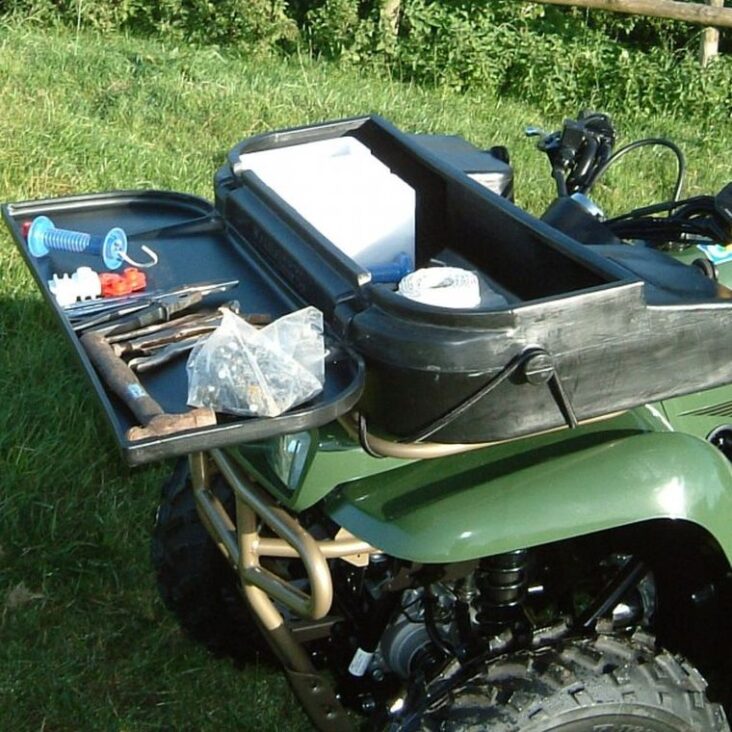 The intimidating dirt and dust never spare you when you enjoy time with your gang. But you always carry some tools with that you never want to pollute. A dry box can come in handy to protect all those tools and materials safe and sound when you are on the adventure.
First aid kit
A true enthusiast never fears the danger of adventure. But a severe accident can make the situation worst when you will remain in a remote area. That is why keeping a first aid kit will always be handy to alleviate the initial danger. Never ignore a first aid kit to repent later.
Boots
Boots are always an essential gear everyone should have while driving a four-wheeler. Boots not only make you ready for the next ride but also ensures enough safety for your feet. But a pair of the wrongly chosen boot can also give you a suffocating experience in the middle of your tour. That is why making the right decision is always necessary.
ATV sound system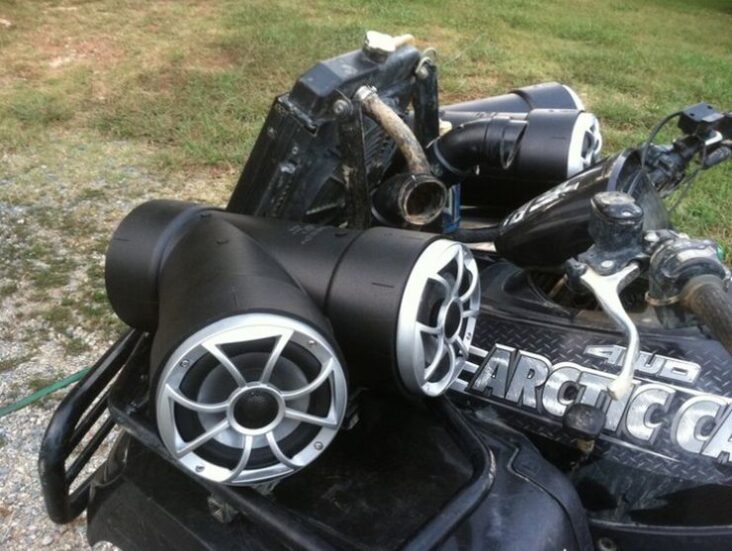 How about remaining a little more energetic and vibrant on the trail? Yes, music can always help to shift your mode from a cloudy situation to a sunny look. You can always take your favorite music playlist on the trail by setting a good quality sound system on your ATV.
ATV mirror
When you love to drive long with your Power sports, a mirror really ensures the safest driving experience. Install a good quality mirror on your ATV to get the premium experience anywhere.
ATV plow
An ATV plow may not be a necessary gear for the adventure lover. But a decent quality plow can actually deliver extreme performance when you will use it for farming purposes. Besides, shifting snow from your yard also becomes much easier with a snow plow installed on your ATV.
ATV cover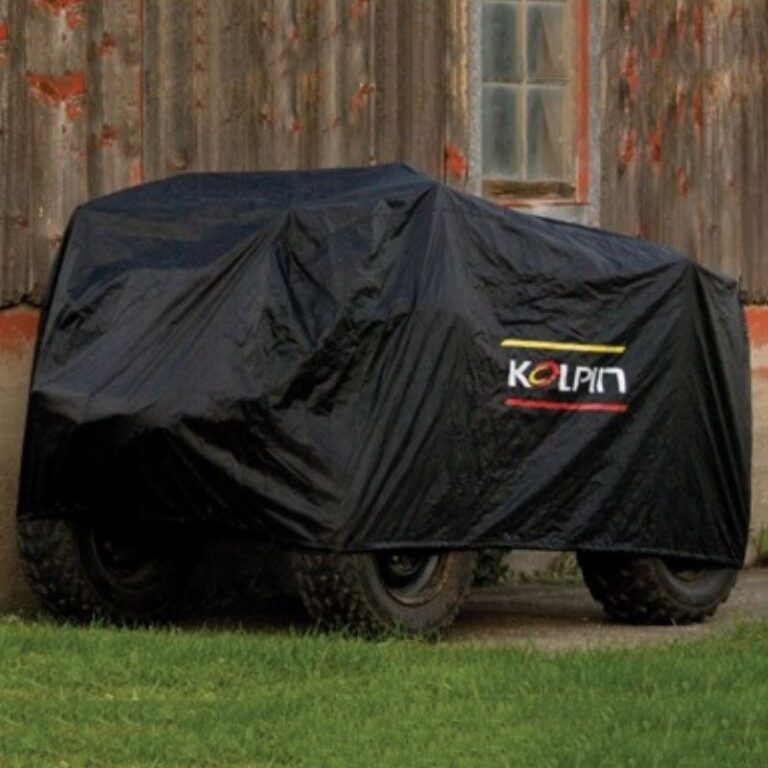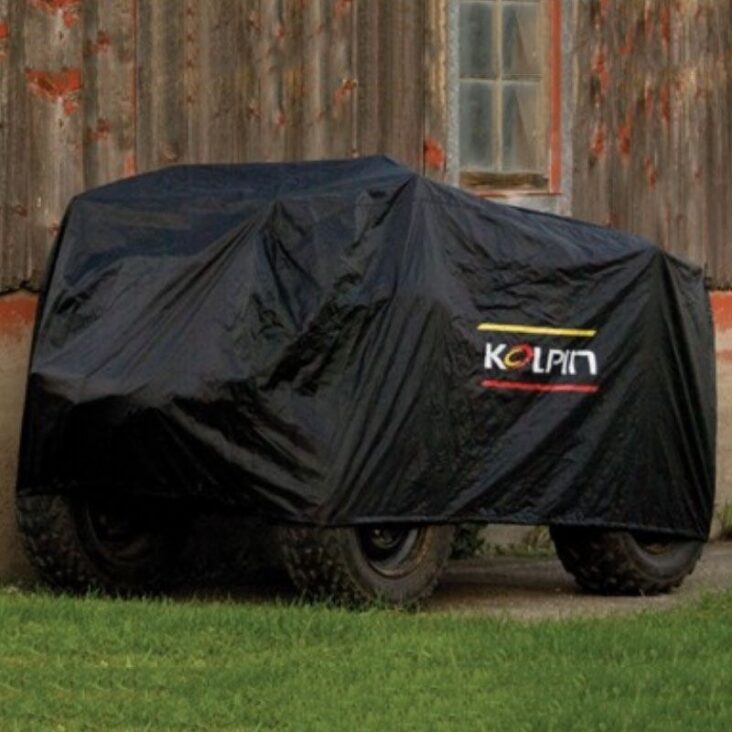 There will appear some times when you will need to keep the ATV inside of your garage for two to three months. At that particular moment, an ATV cover can deliver quality backup. Besides, an ATV cover can ensure protection from rainwater as well.
LED lights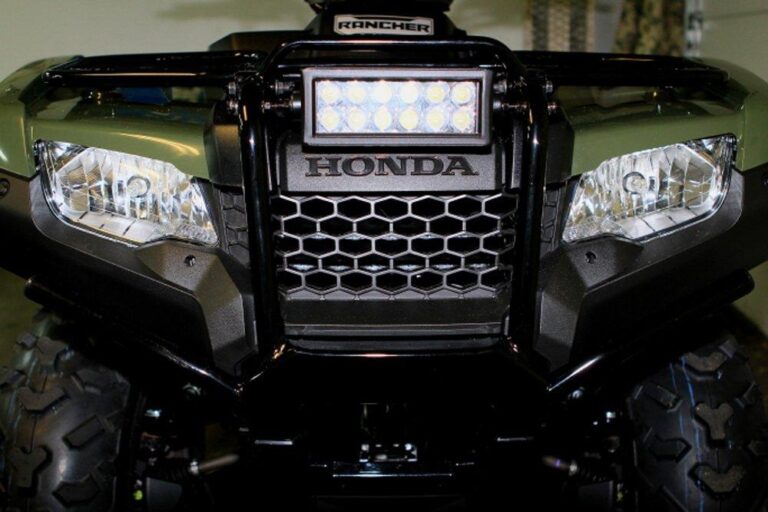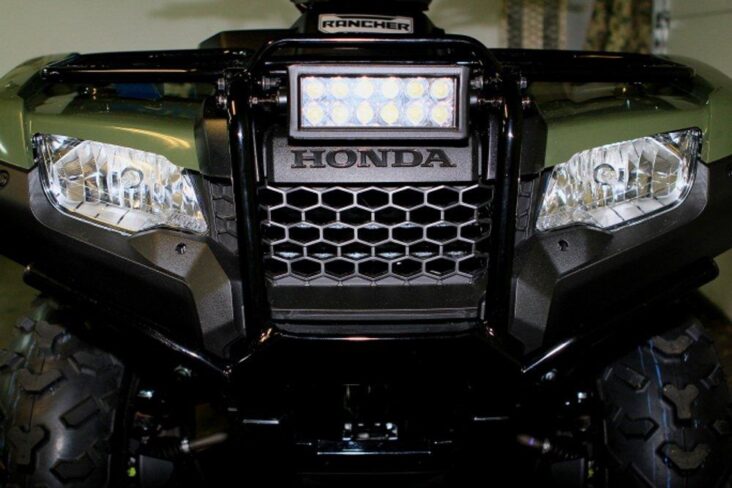 How about decorating your ATV with something more exciting? Yes, installing a good quality LED lighting kit inside of your ATV can give it an aesthetic look to get easy concentration. Besides, it can also ensure safety when you will drive at night.
GPS
For those who love to grab the taste of adventure in remote places, a GPS device can deliver extreme support by giving you specific information about the place. Besides, a quality GPS device can also suggest a specific route to reach your exact destination with ease.
Towing strap
An ATV is a towing vehicle as well. There will appear sometimes when one of your friends will get stuck in the middle of the trail. Towing becomes the only option to get your friend out of that situation.  That is why you can always keep a towing strap with you to deliver beneficial help for your friend.
Spare fuel tank
It may seem illogical for many ATV riders.  But you should never ignore keeping a spare fuel tank with you to prevent any kind of hindrance in the middle of the tour.
ATV winch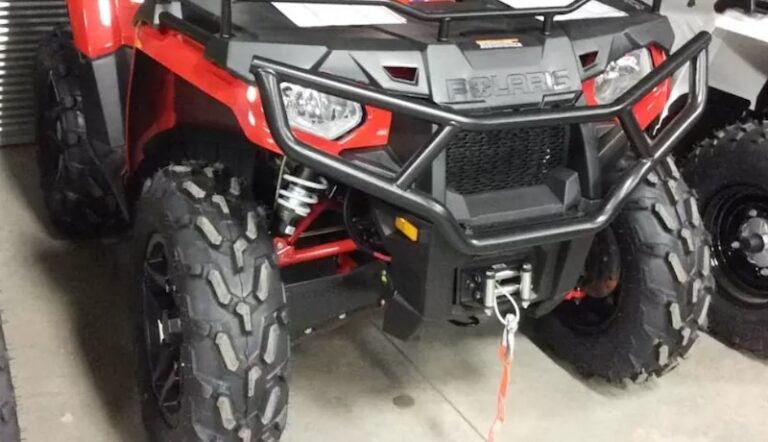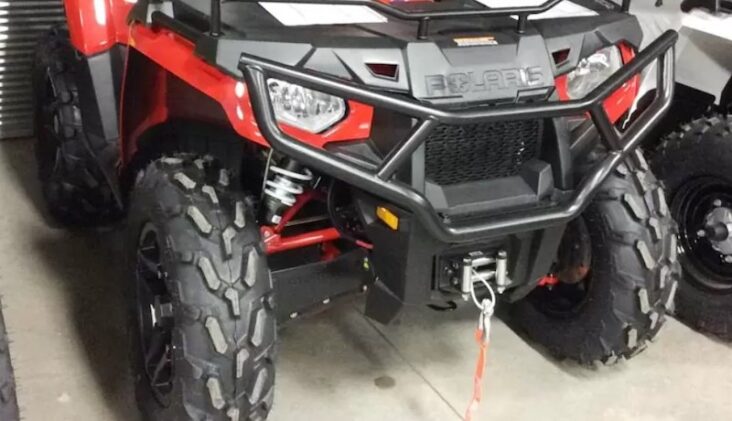 ATV winch is also another excellent tool to un-stuck yourself from a critical situation. A great thing about ATV winch and rope is that it does not cost you a handy amount of budget to give deep consideration.
ATV Cooler
Riding the ATV in an extreme environment can give you a suffocating experience. Installing a good quality cooler on your ATV should be an ideal option to keep you comfortable and cozy.
Dust mask
The final thing we are going to talk about is an essential dust mask. If you are allergic to dust or hate getting too much dust inside of your face, try keeping a dust mask with you to enjoy the most convenient experience.
Final words
The number could be much larger than that. We have tried to cover the most important accessory list so that you don't get distracted by too many products. We believe your important product still remains on this shortlist.