Is the 2023 Ford Mustang a Good Buy?
If you google the world's most iconic cars, the Ford Mustang is sure to make an appearance on almost every list. And if you sort out only the most iconic muscle cars, it will, without a doubt, be sitting quite near the top. After all, the Mustang was first introduced in 1964 and has repetitively been the world's best-selling sports car since then — not a small feat.
Of course, the 'Stang also has its own sets of drawbacks, and you'll always find critics claiming it's not the most reliable vehicle out there and that it handles like a fridge on wheels. However, remember that most sports cars are usually less reliable than daily commuters, not just the Mustang. And since most petrolheads are also DIYers at heart, it's nothing you can't take care of. Just grab a good old Ford factory service manual and fix it yourself on this site.
In the realm of classic automobile enthusiasts, the legacy of the Mustang continues to evolve, and this evolution extends to modern interpretations like the 2023 model. For those seeking the charm of yesteryear with the performance of today, companies like Revology Cars offer a unique solution. As a manufacturer of new reproduction 1965-1968 Ford Mustang and Shelby GT automobiles, Revology Cars carries the torch of the Mustang's heritage. Officially licensed by Ford Motor Company and Shelby American, their commitment to preserving the essence of the original while infusing it with modern engineering prowess creates an intriguing alternative.
That being said, the Mustang changed a lot over the years, and some might say it lost its soul in the process. So, is the 2023 model still a real Mustang, and should you go for one?
Let's discuss.
Performance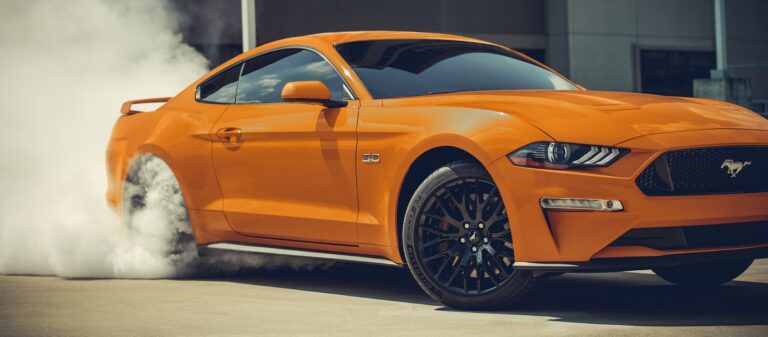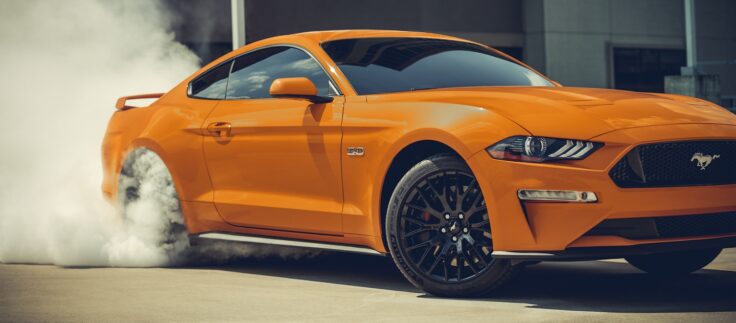 The Mustang needs no introduction when it comes to raw power. Ford offers its iconic sports car with two engine options — the four-cylinder EcoBoost and the roaring V8.
The EcoBoost is one of Ford's most frequently used engines, and for good measure. It is compact yet powerful enough for a base engine, producing 310 hp and 350 lb-ft of torque. However, the High-Performance Package brings the engine to 330 hp, thanks to more boost and a larger radiator. The add-on package also comes with a limited-slip differential for faster accelerations and better control in the corners.
And if that's not thrilling enough for you, the Ford Mustang GT's massive V8 takes things to a whole new level. Indeed, the entry-level GT gets a 5.0-liter V8 producing 460 hp and 420 pound-feet of torque, while the more powerful GT350 packs a 5.2-liter V8 churning out 60 hp more. Moreover, to make sure all that extra power is properly transferred to the pavement, the GT Performance Package Level 2 adds a front splitter, MagneRide Adaptive Suspensions, and track-tuned springs.
Still, that is nothing compared to the $73,000 GT500 delivering a whopping 760 hp and 625 lb-ft of torque — more than enough to give any supercar a run for its money. As a result, if you are a fan of huge power numbers and scary accelerations, the Mustang is a prime choice.
However, never forget that powerful cars break more often and cost significantly more to repair, especially considering that Mustangs have a tendency to head for curbs and crowds.
Decent Mileage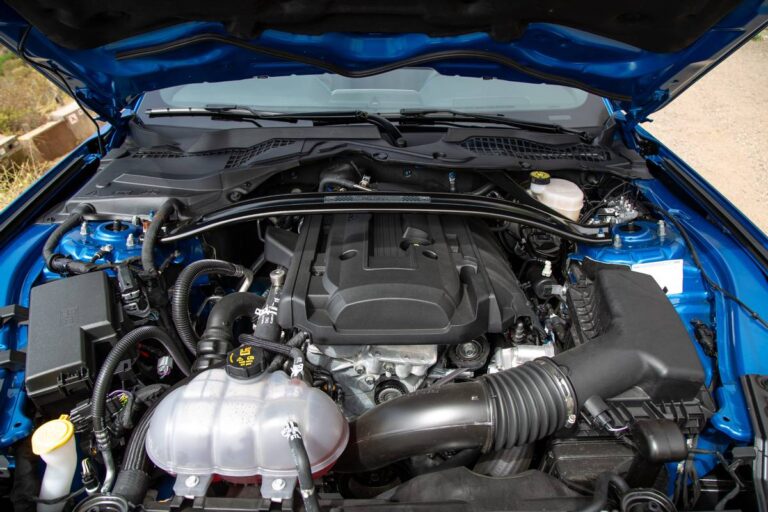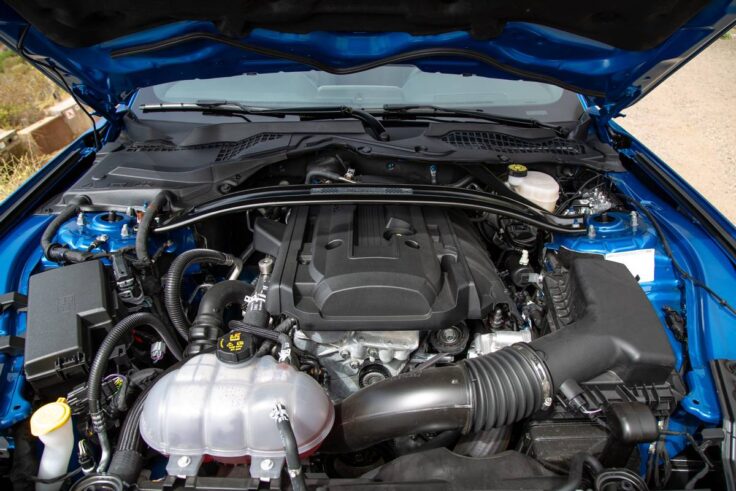 While sports cars aren't usually praised for their fuel efficiency, the 2023 Ford Mustang has a surprisingly good EPA rating. In fact, it is one of the most fuel-efficient muscle cars you can find, which is especially true for the smaller EcoBoost engine, rated at 21 mpg city and 32 mpg highway.
Meanwhile, the 5.0-liter V8 manages a decent 16 mpg city and 25 mpg highway. Predictably, the performance-oriented GT350 and GT500 are gas-guzzling behemoths; the GT350 gets an estimated 14/21 mpg city/highway rating, while the bigger GT500 is rated at 12/18 mpg — a really thirsty beast indeed.
Low Maintenance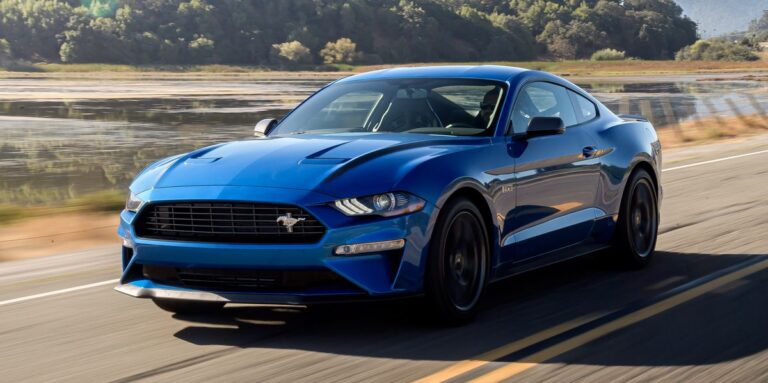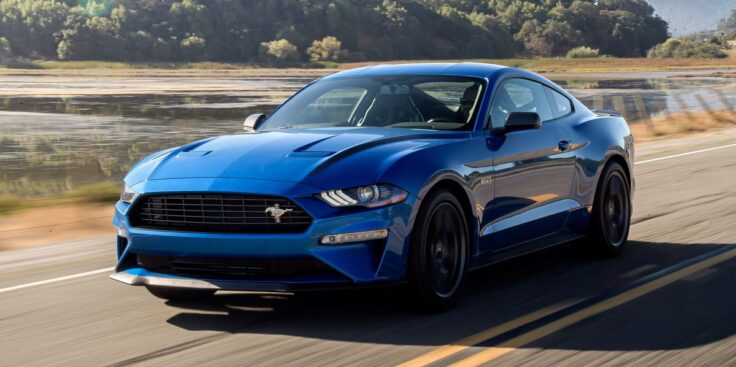 Despite being a high-performance car, and contrary to common belief, the Ford Mustang doesn't need much looking after. And we are talking about a car that can quite hold its ground, even in a drag race against a Ferrari worth five times more.
The Mustang is fast, but it's also built like a tank. For instance, JD Power gave it an 85/100 overall rating and an excellent 88/100 in quality and reliability.
Furthermore, the 2023 Mustang is a lot cheaper to maintain than most of its competitors, costing on average $615 per year on maintenance. For comparison purposes, the Dodge Challenger and Chevrolet Camaro incur over $700 and $650 in yearly service expenses, respectively.
Of course, that doesn't mean your Mustang won't run into problems at some point; all cars do. Fortunately, they are pretty easy to repair and you can take care of most of the required maintenance on your own, assuming you have a Ford workshop manual to rely on.
Not so sure where to find one? Take a look at eManualOnline — their repair manuals are the same used by professional technicians and cost a lot less than a visit to the shop!
Acceleration and Handling
The 2023 Ford Mustang is an absolute beast, perfectly suited for drag racing. For instance, the Mustang EcoBoost with the High-Performance Package can hit 0-60 mph in 4.5 seconds and has a top speed of 155 mph. Of course, those are rookie numbers compared to its most powerful variant; the GT500 can sprint to 60 mph from a standstill in just 3.5 seconds and achieve a top speed of 180 mph.
However, even a Mustang may sometimes fail to deliver optimum performance and suffer from a lack of power when accelerating. Several underlying problems can cause such issues, but a clogged fuel filter or faulty ignition system components are the most common culprits. A defective fuel pump might also cause problems at some point. Not only does this affect the performance of your car, but it can also permanently damage the engine.
To avoid such expensive repairs, your best bet is always to stay on top of your Mustang's recommended service schedule using Ford auto repair manuals. This way, you can diagnose and replace worn-out or damaged parts before they start affecting other components.
Safety Features and Warranty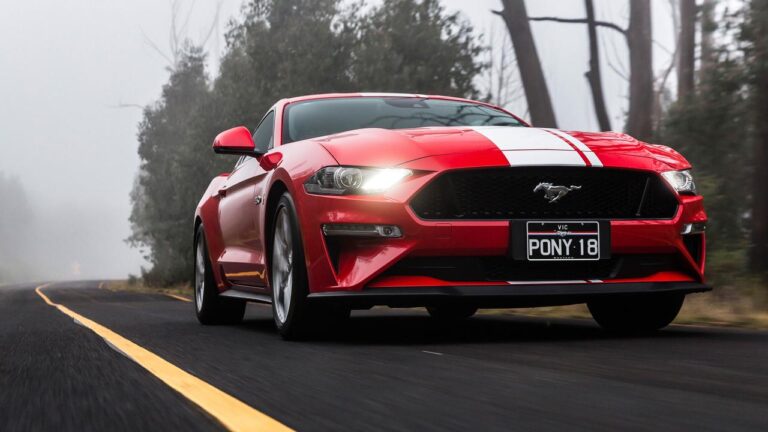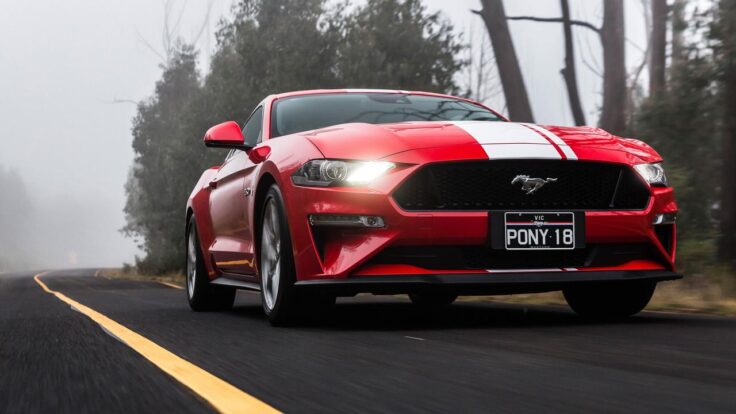 The 2023 Ford Mustang is a very safe vehicle, as demonstrated by the five-star safety rating from the National Highway Traffic Safety Administration. It's loaded with a ton of safety features, including forward-collision warning, automated emergency braking, lane departure warning, lane-keeping assist, blind-spot monitor, and rear cross-traffic alert.
Moreover, Ford offers a 3-year limited warranty and a 5-year warranty on the powertrain. However, the company doesn't include any prepaid scheduled maintenance plan, and you'll have to pay out of your pocket.
Once again, there's nothing to worry about here — official Ford repair manuals have got you covered. They merely cost a few bucks but come with every troubleshooting, service, and repair procedure provided by the manufacturer. With the help of a good OEM manual, basic tools, and a little bit of practice, you could soon eliminate the need to go to a dealership for repairs.
Last Words
There's no denying it; the Ford Mustang is one heck of a car, and driving one will certainly make you the center of attention wherever you go. Be it the loud V8 or the stunning design, the 'Stang always turns heads.
But apart from the reasons mentioned above, it's really the $28,000 starting price (when new) that makes it even more appealing. Trust me; if you like fast cars and are on a budget, you can't find a better deal than a 2023 Ford Mustang, period.