Motorcyclists and helmets are the best companions. However, sometimes, the wrong choice of a helmet in a hurry and carelessness may lead to troublesome scenarios. If you purchase a wrong-sized helmet, perhaps you will be frustrated making it fit. That is the moment when motorcyclists ask, how to stretch a motorcycle helmet & make it fit great? If you are also one of those enthusiastic motorcyclists who invested a great deal of money in a helmet but could not get the best fitting, then this short blog is for you!
We understand your level of anxiety associated with the loose helmet bothering you as you are moving on the roads. It can be dangerous because such a situation can increase distraction, and you will not be able to focus on riding. However, there are no worries because we have specially written this guide for you based on the essential tips and tricks to follow to get the best fitting of your helmet. Therefore, please continue reading to get the essential information!
How to Stretch a Motorcycle Helmet & Make it Fit Great?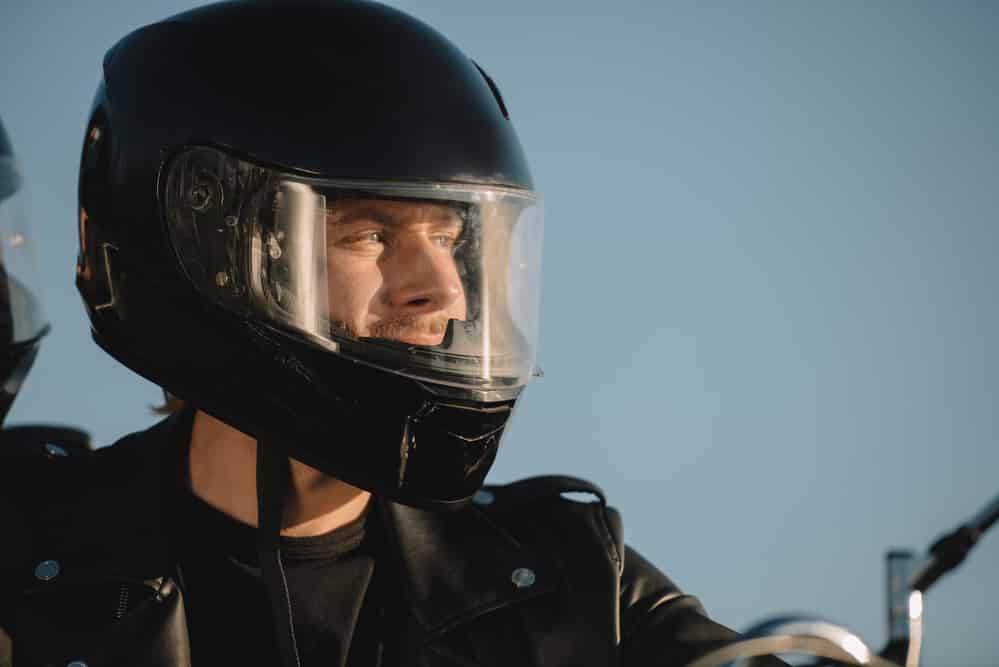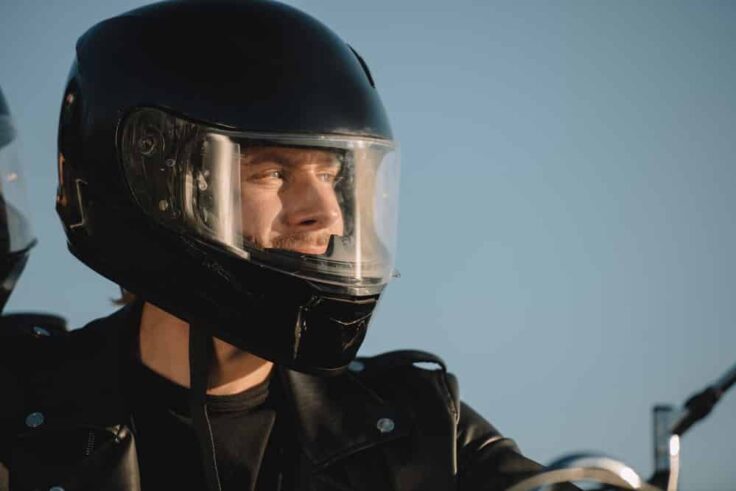 Brief Account
Motorcyclists of all types need helmets, and that is a fact. The motorcyclists themselves prefer using helmets because it is integral for their safety. However, they show frustration when the sizing and other factors of the helmet are not perfect making them struggle with fitting the helmet on the head. That is the time many of you want to ask 'how to stretch a motorcycle helmet & make it fit great?'. In this regard, you need a guide covering all the essential tips like those we covered. Therefore, please continue reading to know more!
Measurement of the Head
The first and most important tip that we want to share with you based on our experience is to measure your head and then purchase a helmet. You may wonder why it is important to measure the head. The reason is that every human being has a distinctive head structure that considerably varies in size from other people around him. If head is measured in terms of the entire face or sideways, you will be getting a size for every motorcyclist's head.
In addition to the sizing, another exciting thing is that not all head shapes are similar. Some people have round, oval heads, while others have different shapes. So, in that case, you need to measure carefully. So, in short, before purchasing a helmet, you need to know the size and shape of your head. Only then will you be able to get the best fitting.
Assessing the Helmet's Chart Size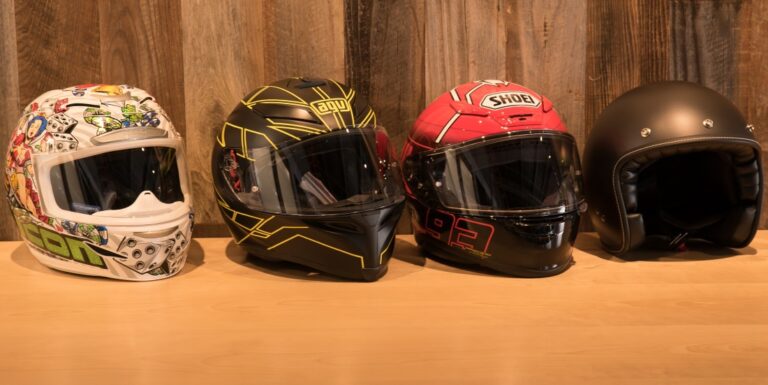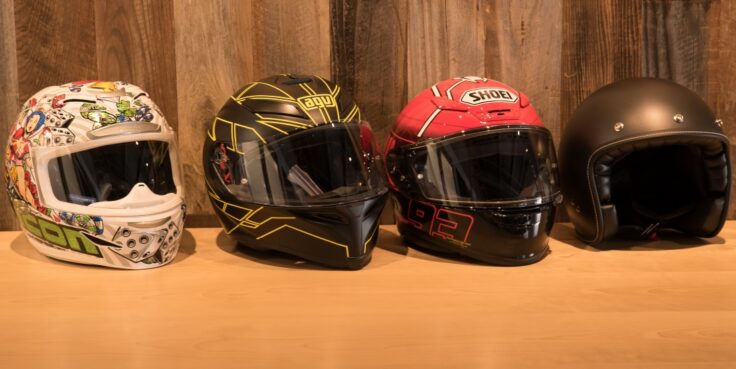 The second important tip and step to follow is to check the helmets that will fit your head or not. Based on my experience with different helmets, I can tell you that if you have an oval head and purchase a helmet suitable for an intermediate oval head, it will not fit your head despite efforts of stretching it. So, to prevent this frustrating scenario, you should refer to the sizing chart of the helmet you have decided to purchase.
A vital point is to notice is that different brands manufacture helmets of various sizes. Therefore, you cannot generalize the same size for all the manufacturers. The good news is different top manufacturers are making helmets with various sizes available, ranging from extra small to 5X large size. At the same time, the circumference range of such helmets is 20.87 inches to 27.5 inches.
Expandable Stuff Insertion in Helmet
The experienced motorcyclists have reported that they could not stretch and fit the helmet despite making proper measurements of their heads and purchased helmets. In this regard, they suggest you put some expandable stuff inside it. For example, a professional soccer coach disclosed that if you insert a deflated soccer ball in the internal part of the helmet, then inflate it. After an overnight duration, the helmet will fit like never before. Therefore, you can try this trick as well.
Careful Checking Is the Key!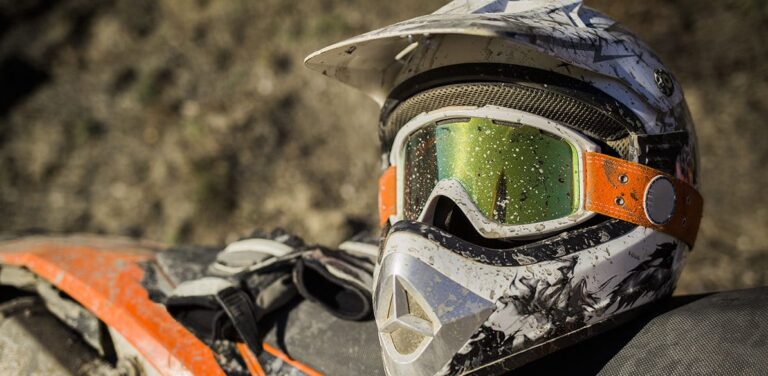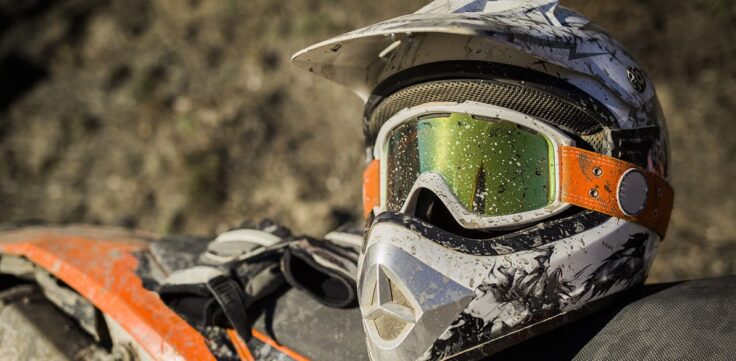 Sometimes, if you fail in the proper stretching and fitting of the helmet, you may face frustration because you will be highly uncomfortable. There is also a possibility that you will have headache. Therefore, to avoid all these conditions, you need to make a careful choice in purchasing the helmet.
FAQs
Why are some helmets highly uncomfortable?
The comfort level that a helmet offers is highly associated with the fitting and internal padding. If you end up purchasing a helmet that is not suitable for your head size, then it is apparent that you will have headaches. On the other hand, there is also a possibility that your helmet is loose, and you fail to stretch it to fit it.
What is the safest way of stretching a helmet?
If you are a motorcyclist with a helmet troubling you, then you need to stretch and make it fit your head. The safest and best way so far recommended for the stretching of the helmet is using the expandable ball. When you inflate the soccer ball inside the helmet and leave it overnight, then you will see a considerably stretched helmet. The good news associated with this method is that it keeps the helmet's material intact.
Can you alter the padding of the helmet for a secure fit?
Yes, you may alter the padding of your helmet but increase the layers. The good news is that some helmets come with detachable padding. The removable padding can be significantly modified by using high-density foam, which will impart great comfort and add to the fitting of the helmet.
Final Thoughts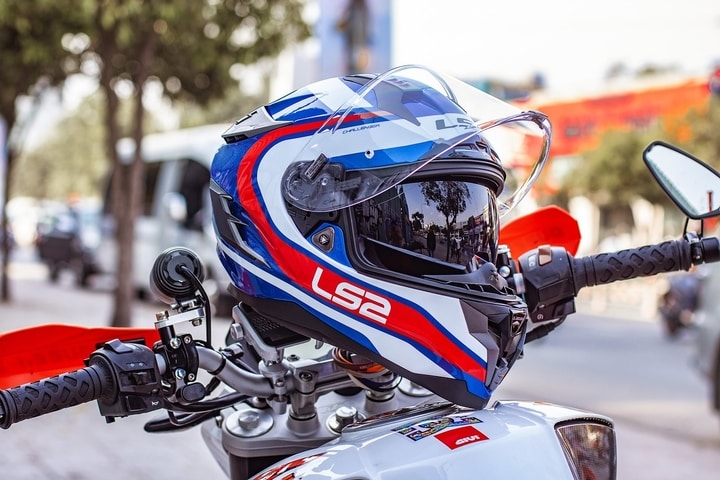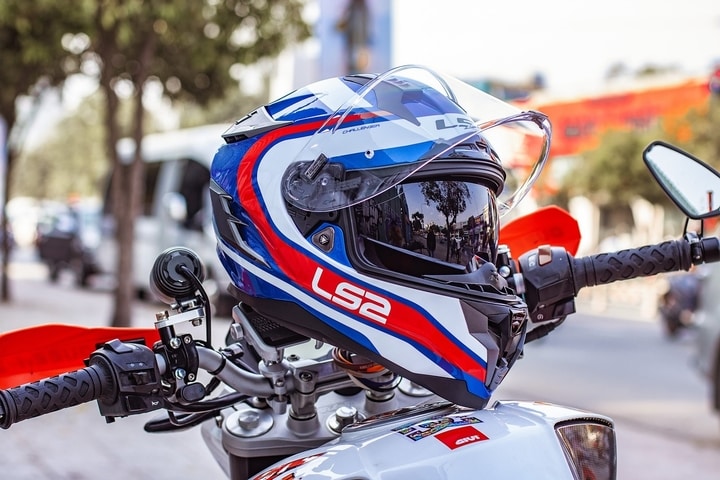 We hope you have got the answer to the question, 'how to stretch a motorcycle helmet & make it fit great?' through this short blog. If you want to use your helmet safely, you need to wear it the correct way with the maximum fitting. In this regard, you can stretch the helmet by inserting a deflated soccer ball and inflating it. After that, you will see a considerable change in the helmet in terms of stretching.
If you have any further queries or questions, you may share them with us in the comment box. We will love to answer you. Thank you and take care.