Valentino Rossi is one of the greatest bike racers in history. He's definitely the prime figure in the last 20 years. Your writer honestly doesn't know a better and more charismatic driver than The Doctor. His surgical driving precision is what gave him this nickname. This motorcycling legend was born on February 16th, 1979. His career in the big league started in 1996 when he joined Aprilia. The very next year he won his first championship. He is multiple World champion in MotoGP, and he owns this to his immense talent. There's no doubt about it.
But, there's also another thing. Sometimes Rossi had good bikes under him, and they deserve a part of recognition for his success. During his long career, he was a part of Honda, Yamaha (on two terms), and Ducati. Below we have a list of motorcycles that helped him achieve fame and fortune.
5. Yamaha YZR-M1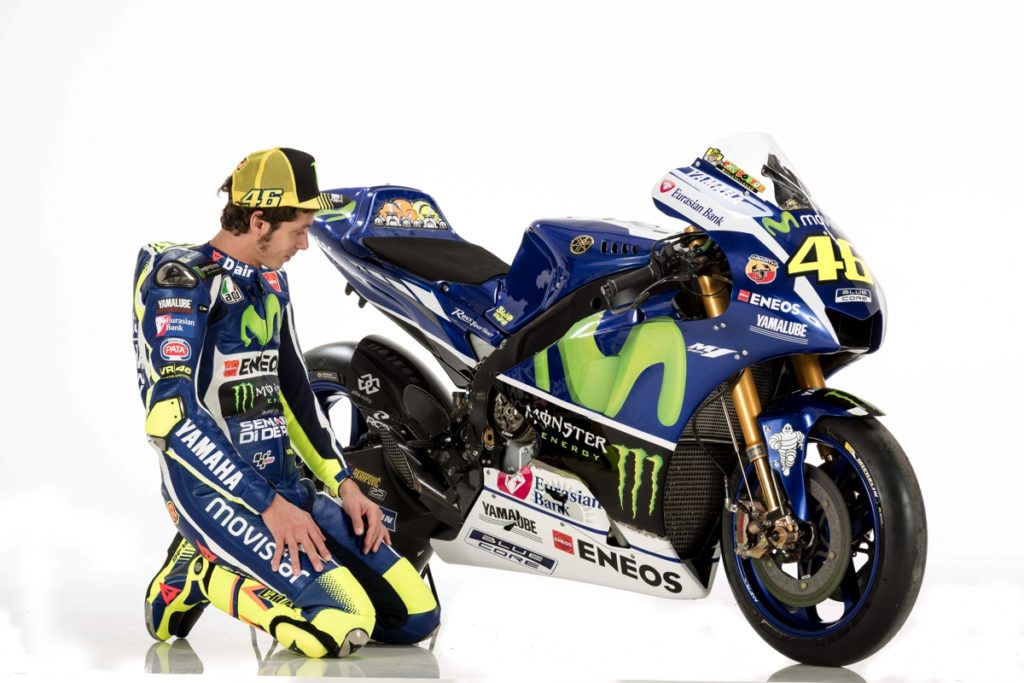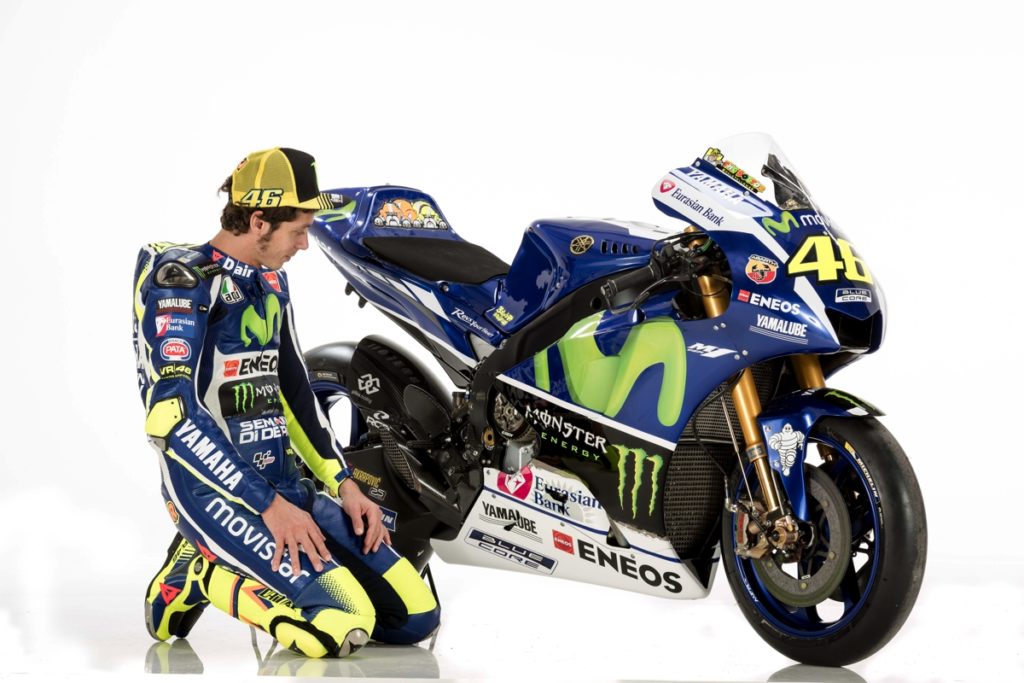 Yamaha YZR-M1 is a motorcycle which was presented at Yamaha's Movistar in Madrid in 2015. It was a bike that Valentino Rossi drove during the same year. It was his 20th season at World Championship level. YZR-M1 was forecasted as a bike which would propel Rossi to the top in 2015, but it didn't. Rossi finished second to Lorenzo by five points. This Yamaha is powered by a 1.0-liter liquid-cooled in-line 4-cylinder engine, and it has an output of 245 hp with a top speed of 340kmh.