Indian bike brand comes from Springfield in Massachusetts, from the United States. During the first half of the 20th century, they were an influential motorcycle manufacturer. Since bankrupt in 1953, the Indian survives as a brand that is producing handmade limited editions of bikes.
As for modern versions of Indian, most popular are Chief, Springfield, Roadmaster and of course, the Springfield Dark Horse. This bike from 2018 is most attractive because of his black 19″ front wheel. The company has announced the new limited edition of this bike, in collaboration with a successful distillery, Jack Daniels, for the year of 2023.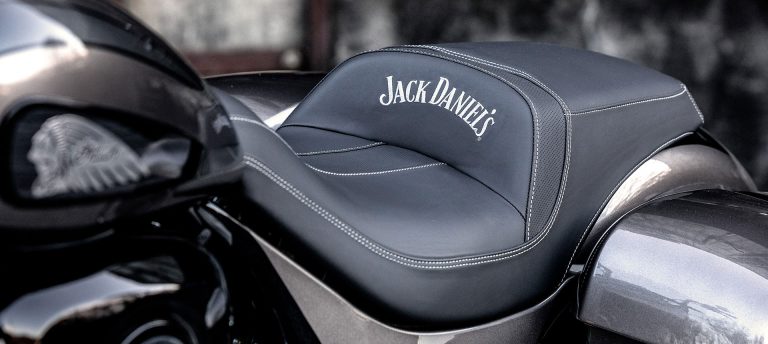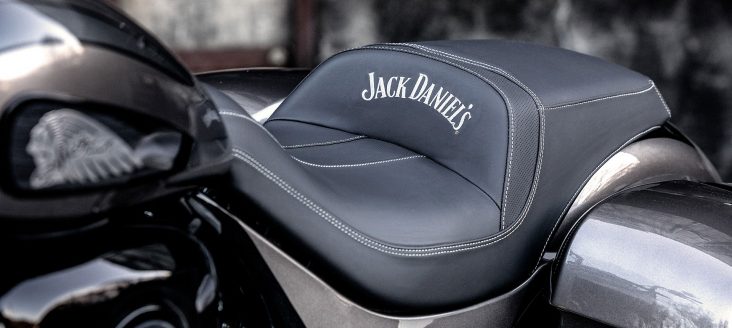 Full Specification
From the previous co-operation between Indian and Jack Daniels, some fantastic motorcycles emerged. Some of them are the Indian Chief that represents the 150th anniversary of the bourbon company. The Indian Chieftain and the Scout Bobber were also incredible.
As it comes to the upcoming version, first of all, we are going to describe its design. The paint job, which is a Thunder Black Vivid and Heavy Metal Crystal have the theme of the Jack Daniels. The motorcycle's paint is in two tones and has custom graphics from both Indian and Jack. The saddlebag and a tank badge contain a Single Barrel Wood that mirrors the famous bourbon.
This Indian bike has a 116 cubic-inch Thunder Stroke engine that comes directly from the factory. The design is dynamic with new hurled saddlebags and 12" mid-rise handlebars. Also, it has a tinted flare windscreen, LED lights, and matt black shades all over the bike. In this limited edition there will be 177 bikes, and each one of them will have a Montana Silversmith badge with its unique number. With every version of Indian Springfield Dark Horse that comes with the theme of Jack Daniels, you will get a Single Barrel Bottle decanter for the bourbon as a gift.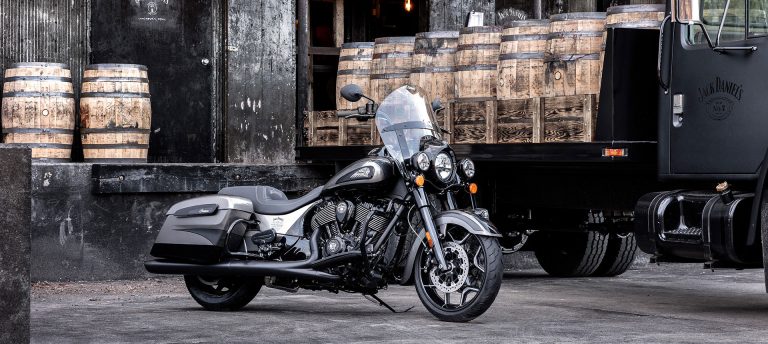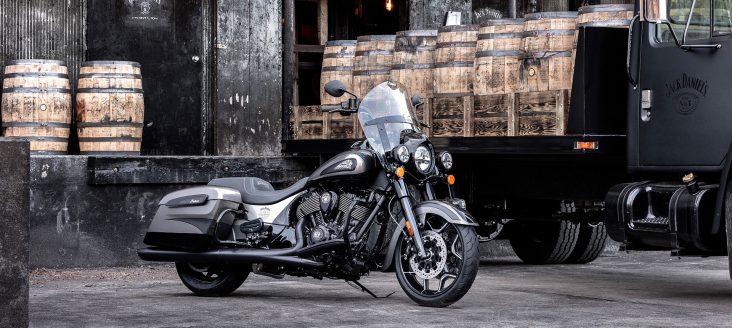 How to Become an Owner of this Bike?
Since there are only 177 pieces of Indian Springfield Dark Horse Jack Daniels, you can purchase this bike through a lottery. The main reason for that is because of previous versions were sold out in just 10 minutes.