After slowly teasing and us with news since the start of the year, Triumph finally revealed the news regarding their new Rocket III TFC motorcycle, and the bike seems like it will smash many records. The new model will be built on the legacy of the Rocket III from way back in 2004, move on the industry by a considerable margin.
The enormous engine remains at the core of the new Rocket, but it also grows in size and reaches 2458cc, making it the largest engine in a production bike in the world. It should be mentioned that it will take this crown from its predecessor. The engine also has the most torque, at 163ftlb, while the total horsepower output is 167. This means this is the most powerful Triumph bike ever.
The manufacturer achieved all of this through the lightening of internal parts with exotic technologies, like titanium valves. This allows Triumph to raise its redline. In addition, three carbon tipped Arrow silencers enhance the bike even more.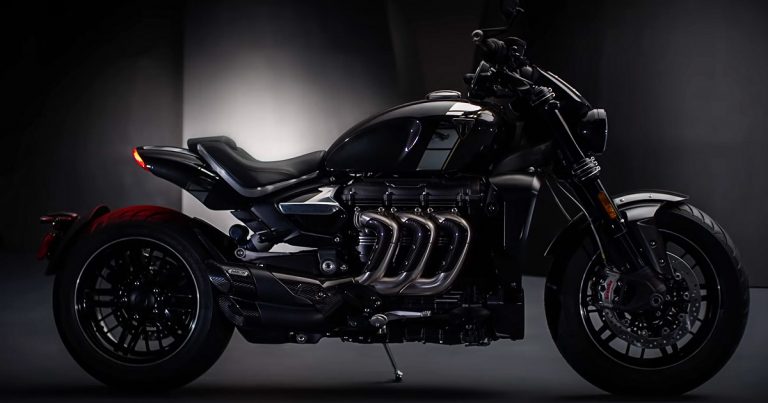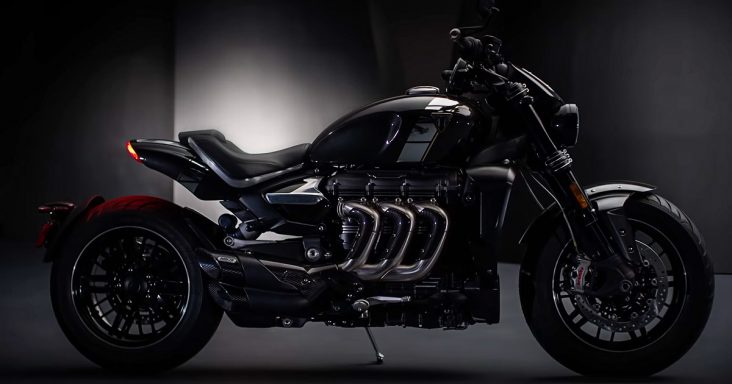 Moving on, this monster of an engine collaborates with an impressive package of electronics. It should stop you from toasting your tires in 100 miles without any trouble. In this package, there is lean-sensitive traction control, a cornering ABS, four riding modes, as well as a quick shifter and an autoblipper.
Latest touring comforts like the always-welcomed cruise control, hill hold control, keyless ignition and monitoring of tire pressure. A full-color TFT screen controls everything, while there is an optional Bluetooth option to pair your phone. This gives you access to GoPro, ability to play music, receive calls, and access Google maps.
Let us now move on to the chassis. If it was not obvious so far, the Triumph aims their new Rocket at the Diavel. Therefore, it has a 47mm fully adjustable Showa cartridge forks, and a fully adjustable piggyback shock. Moreover, the braking is courtesy of Brembo, as the bike has an adjustable radial master cylinder that powers a set of top-spec Stylema calipers. On another bike that does this is the Ducati Panigale V4.
One thing most likely to prevent many from making a purchase with this bike is the hefty £25,000 price tag. However, if a standard version that does not come with all the fancy gadgets, there will probably be more than just 750 people with a wish to own this superb bike.
Is there going to be a new standard Triumph Rocket 3? The company did confirm in January that a second model of the TFC bike range would be based on the new Rocket. As there is not a model like that in the current range of their bikes, because it was pulled from production around two years ago due to Euro4 emission regulations, MCN speculations also confirmed a new Triumph Rocket will soon come.
With a great set of premium finishes and a dual or single seat option, the TFC version will mean a courageous return of this bad boy. A brand new engine is rumored to be a 2500cc, with more than 180 horsepower and 170ftlb torque.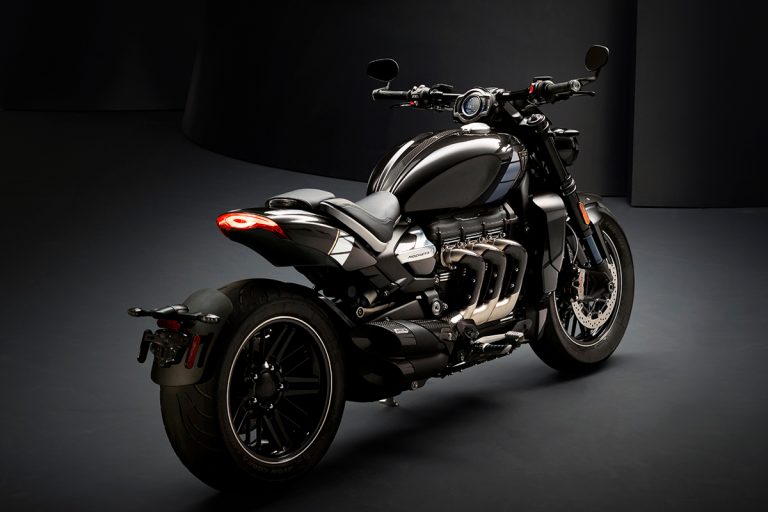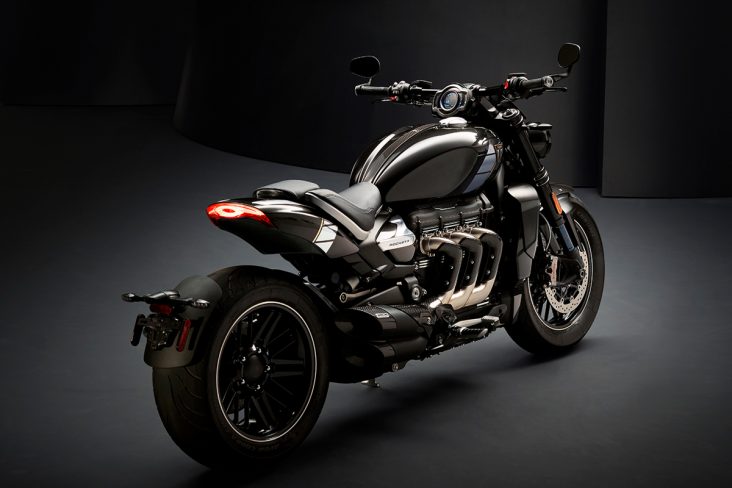 Furthermore, the frame will also be new, as well as other components including the single-sided swingarm, a 3-1-3 exhaust system, a second-generation TFT dash straight from the Scrambler, and a high-end braking system.
Triumph would never design and build a brand new Rocket just so it can make a TFC version. What is more, MCN views Rocket 3 as a production prototype, and not just a cool concept bike. What this means is there will eventually be a Rocket family of motorcycles, revealed after the Rocket TFC arrives.
The standard Rocket 3 model will surely appear during the late 2019 and taking into account the platform-sharing approach of Triumph, the touring edition might have a somewhat different rear subframe, a big screen, and seating that is more luxurious.