Professional wrestlers can afford a lot of luxuries because they can earn some serious amount of money in this popular fighting sport. Most of them are known for luxury homes, amazing vehicles, and there are a lot of them who loves bikes.
To be a biker somehow goes with the personality of wrestlers, with some exceptions like John Cena, who is more into cars. But, there is a lot of popular stars that have some amazing bikes, and here we are going to present to you the most popular 10.
10. Shane McMahon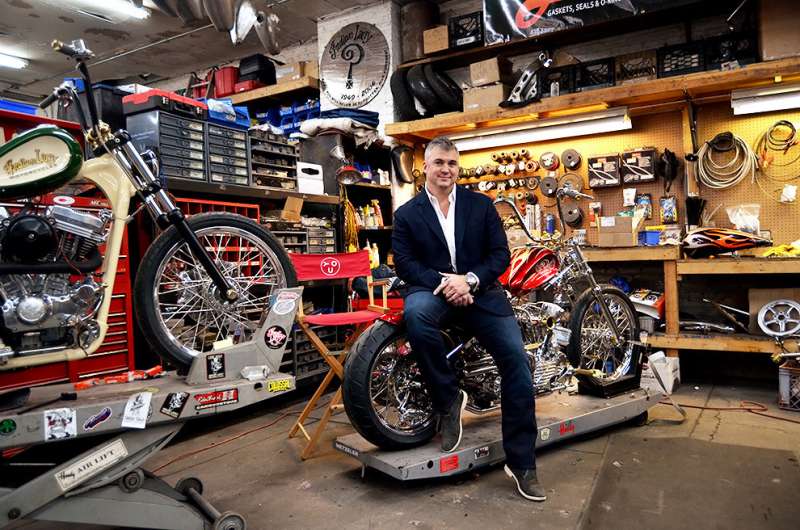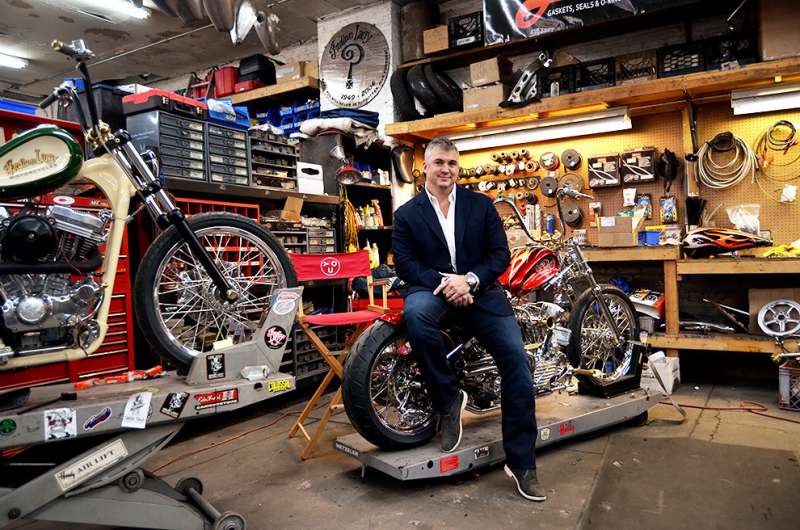 It is not a surprise that Shane McMahon is a serious bike lover, it goes perfectly with his personality. However, he is not just an ordinary bike enthusiast, because of he is a co-owner of a bike company from Brooklyn, the Indian Larry Motorcycles.
That company is making a custom bikes. Also, you can customize your bike on your own here with the help of great experts. Shane himself also has a custom bike which he designed on his own. Quite an interesting hobby indeed.
9. Triple H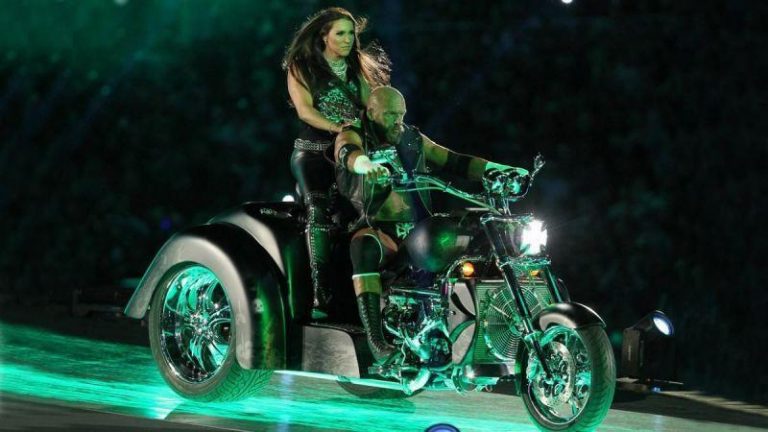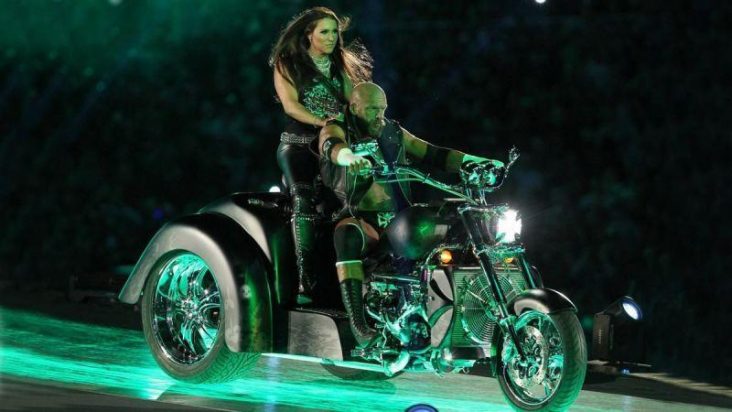 Triple H is one of the most popular WWE wrestler and his look and stile goes perfectly with some Harley Davidson or some similar chopper. He represents a real face of that Rock and Roll culture like Metallica. Also, most of the times when he was heading to the ring, he was parading with his bike.
Triple H maybe doesn`t have some great collection of bikes in his garage, but he is for sure one attractive and powerful face for a real biker. The bike is something that describes him in the best way.
8. Alundra Blayze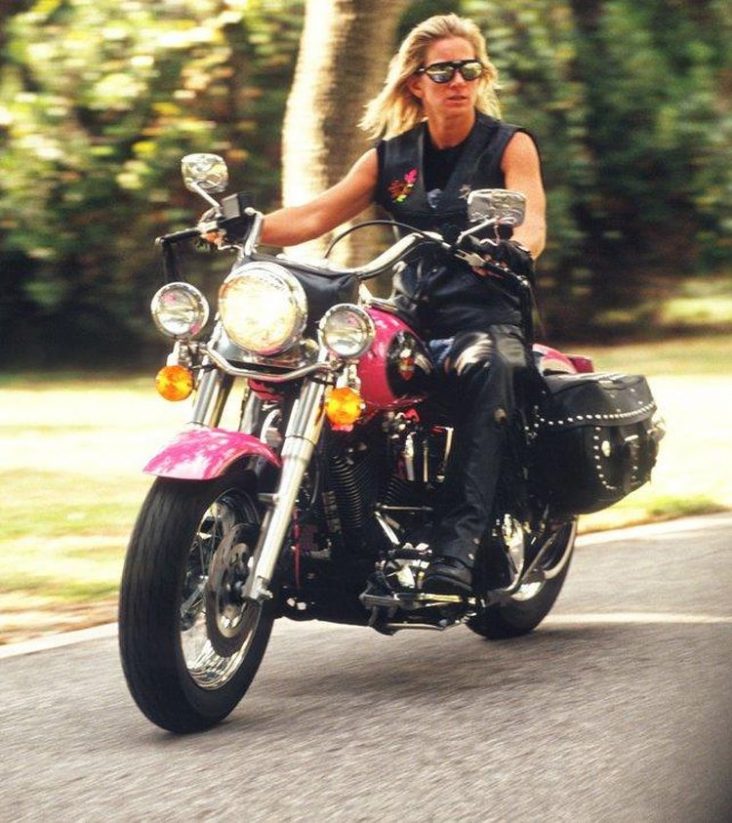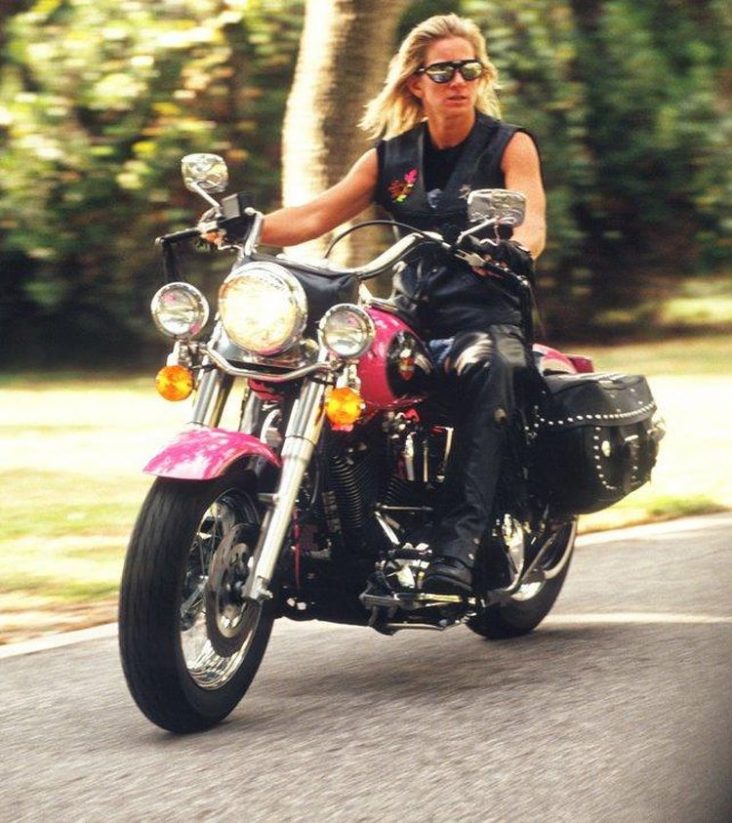 Alundra Blayze is part of the Hall of Fame in WWE and one of the most popular and extravagant women in the history of this sport. She is well-known as a big fan of all sort of vehicles. She even has a Monster Truck. Also, she is inboard of the Major League of Monster Trucks.
Besides Monster Truck, she owns a decent collection of cars, and of course, motorcycles. She is a big fan of dirt bikes and has a great collection of them. Also, it is not unusual for her to get on some of her bikes and go for an offroad adventure.
7. Rey Mysterio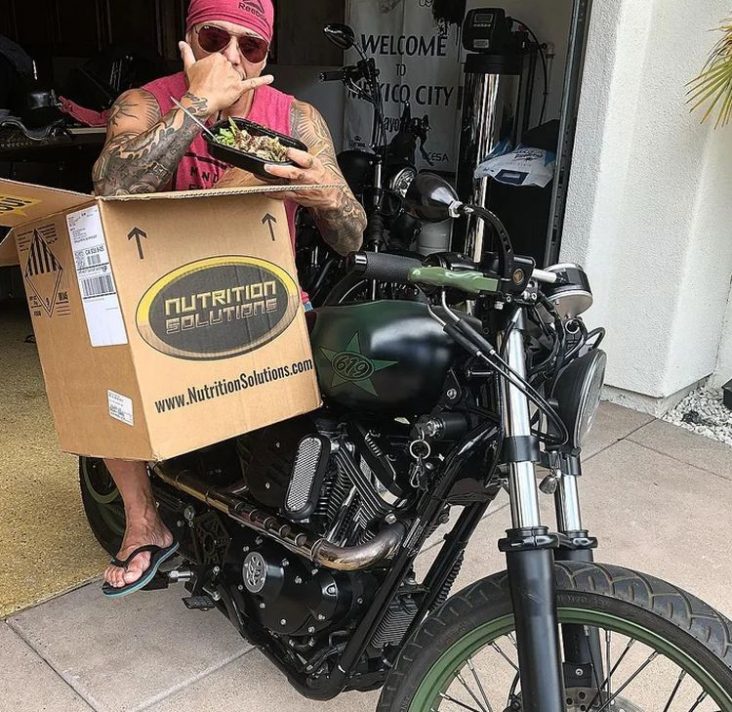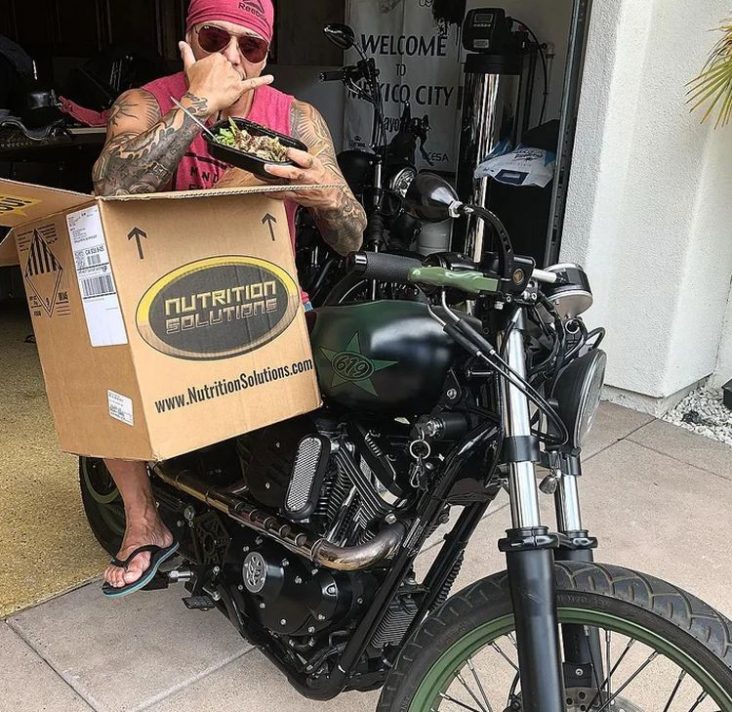 Rey Mysterio is another superstar in WWE who is a well-known bike lover. He owns an incredible collection of choppers. If you ever get the chance to see his garage you could see some of the best bikes, from OG Chopper to a uniquely designed Harley especially for him.
Also, he loves customizing, so almost each of his bikes has some Mysterios touch. Most of them have his printed mask, or number 619. His collection is really big and amazing that he can choose a separate bike each day for different occasions.
6. Chuck Palumbo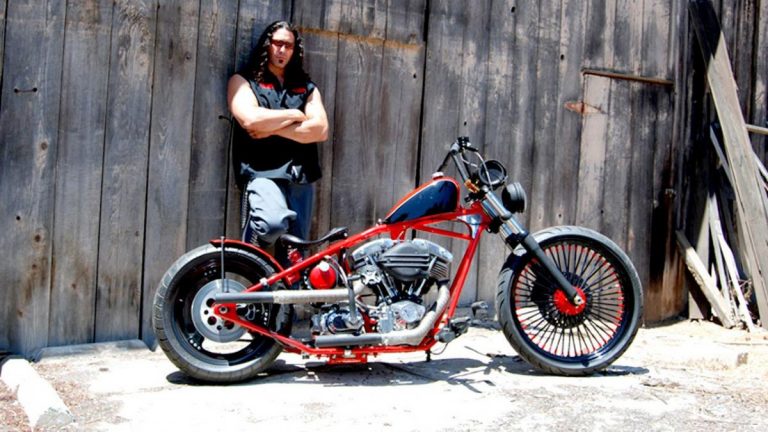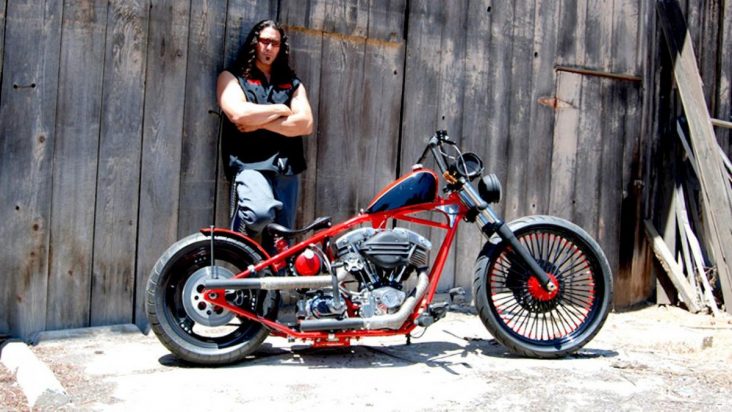 Chuck Palumbo maybe is not popular like some other names in this list, but his collection of bikes for sure is the most amazing. Besides just driving them, Palumbo is also working on them as he knows a lot about mechanics.
Palumbo has a bike company with the name CP Kustoms. The location of the company is in San Diego in California. This company became his main focus after his wrestling career. Also, he was working on some bikes from popular wrestlers like Bautista and Mysterio.
5. Baron Corbin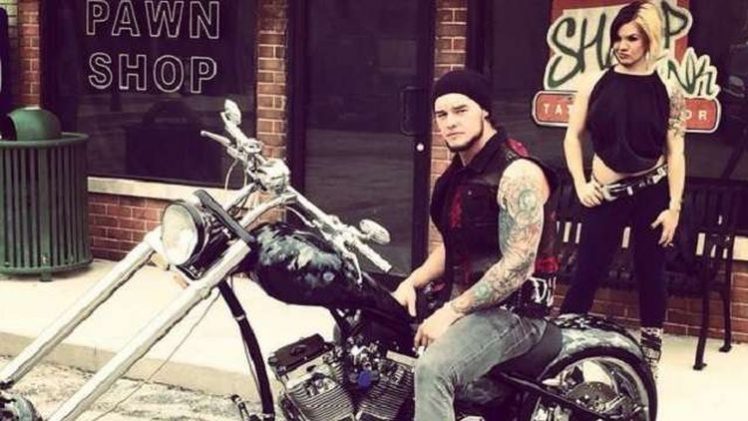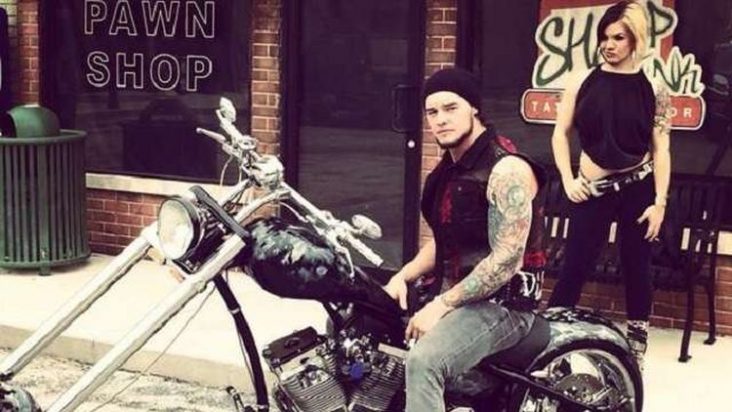 Besides that Baron Corbin is one of the most hated WWE wrestlers in history, but most of them would admire him for his bike collection. Apparently, he is not only a collector of bones and skulls but also has some amazing cars and bikes in his garage.
Most of the bikes are from Harley Davidson which is his favorite brand. While his career is on the rise in WWE, we could also expect some more in his collection of motorcycles.
4. Jeff Hardy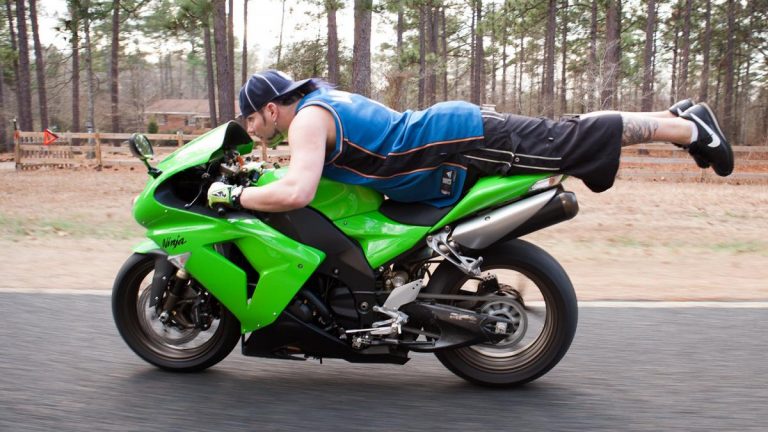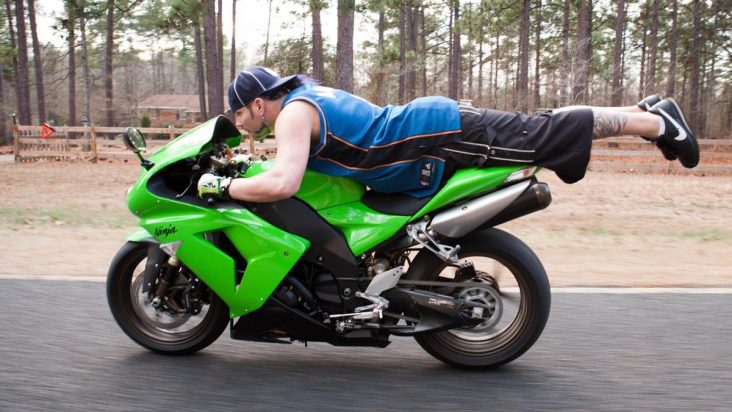 Jedd Hardy is a living legend in WWE wrestling, also known as a real adrenaline addict. He was doing some of the most dangerous extreme sports. His biggest hobby is to collect the dirt bikes. Also, he has a dirt bike track in his backyard.
He is very successful in this extreme sport and had only one injury in his life when he accidentally broke his leg while doing some stunt.
3. Eric Bischoff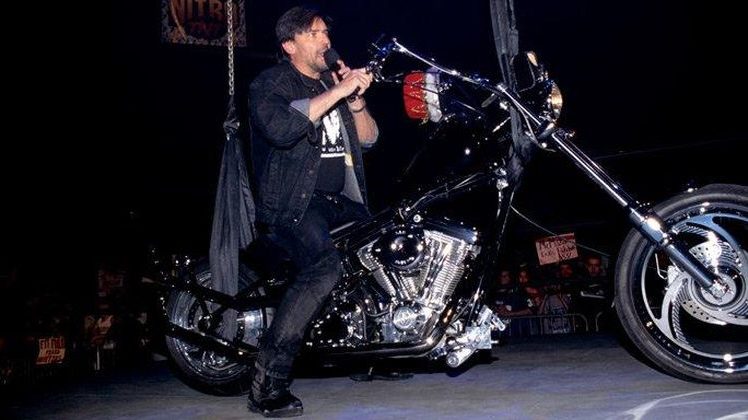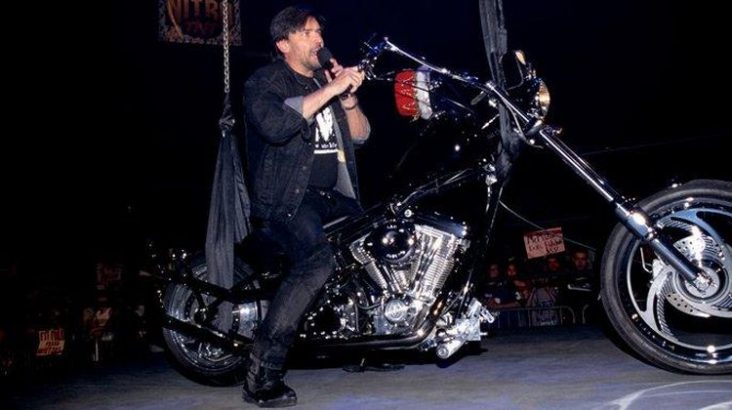 Eric Bischoff is not an actual wrestler, but he has a great influence in this attractive sport. And also, he is a great bike lover. His passion started while he was ahead of a WCW. He is a creator of WCW Hog and the Road Wild PPV that was free for all bikers.
He is a well-known collector of bikes and has some of them customized by himself. He was the owner of a unique version of Harley Davidson which he sold away on an online auction.
2. Goldberg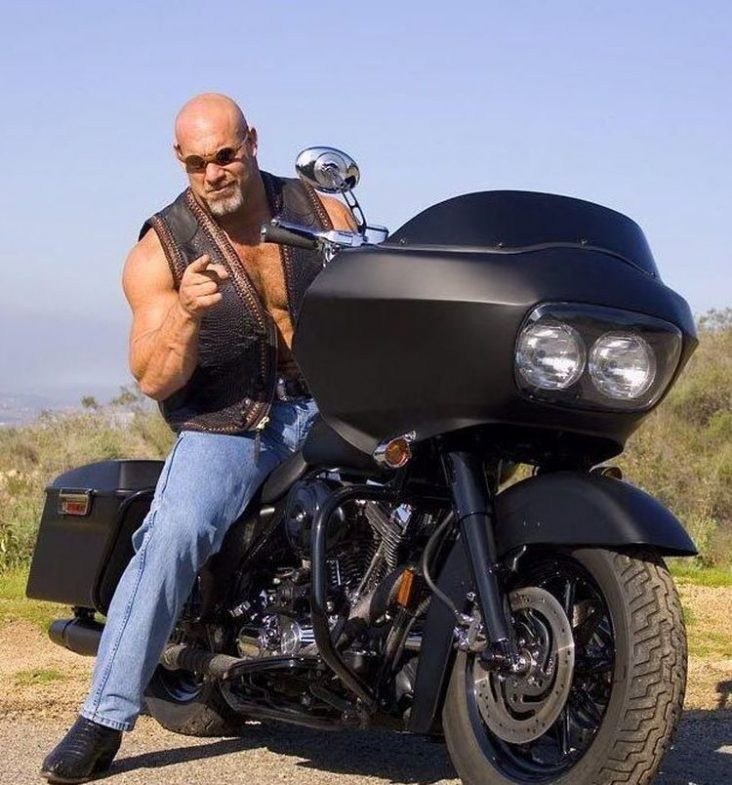 Goldberg represents what a real bike lover should look like. He is the owner of two specially designed Jesse James choppers, one in matte black, while another one has a custom paint job with the application of flames.
1. The Undertaker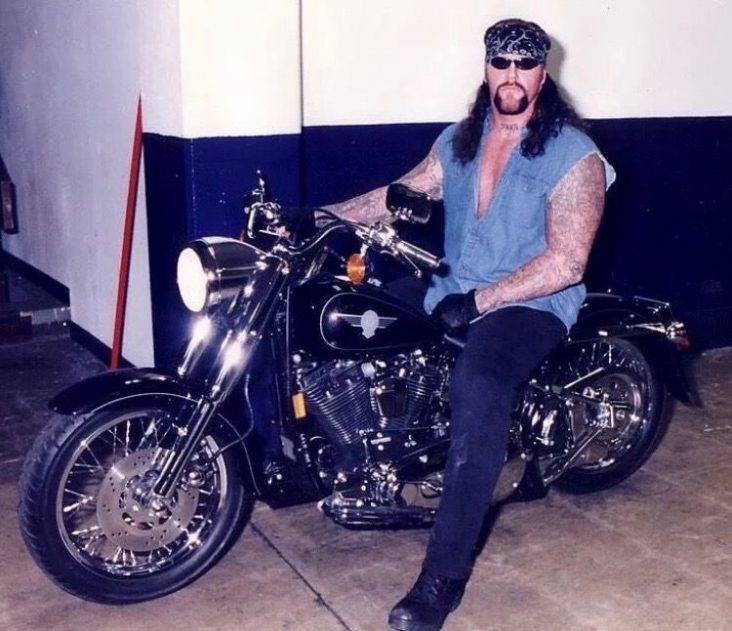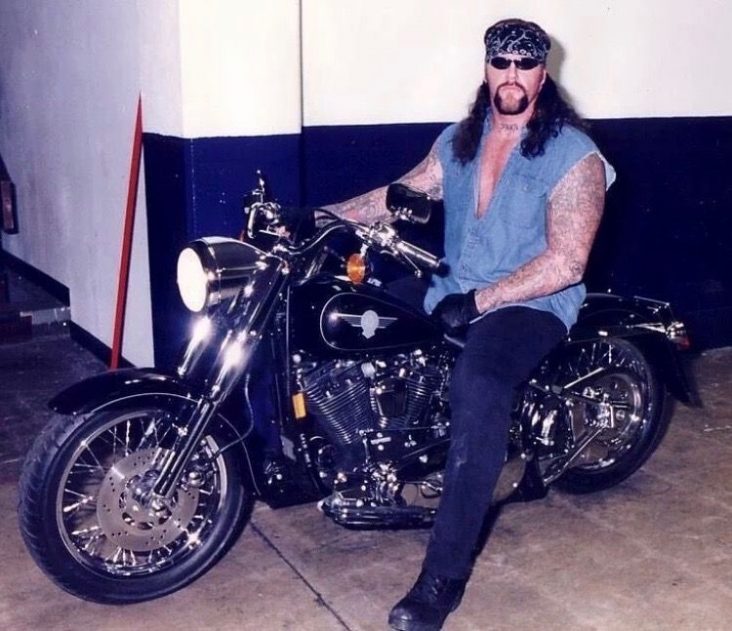 He is for sure one of the most frightening faces in WWE with his look that could give us nightmares. The Undertaker is a big motorcycle fan and has a great collection of unique customizes bikes, mostly from Harley Davidson.
The interesting fact is that his wife, Michelle McCool is also a big fan of bikes, so two of them are driving and collecting them together.